This is Kim Kardashian in her normal red carpet state (aka, with some killer makeup on).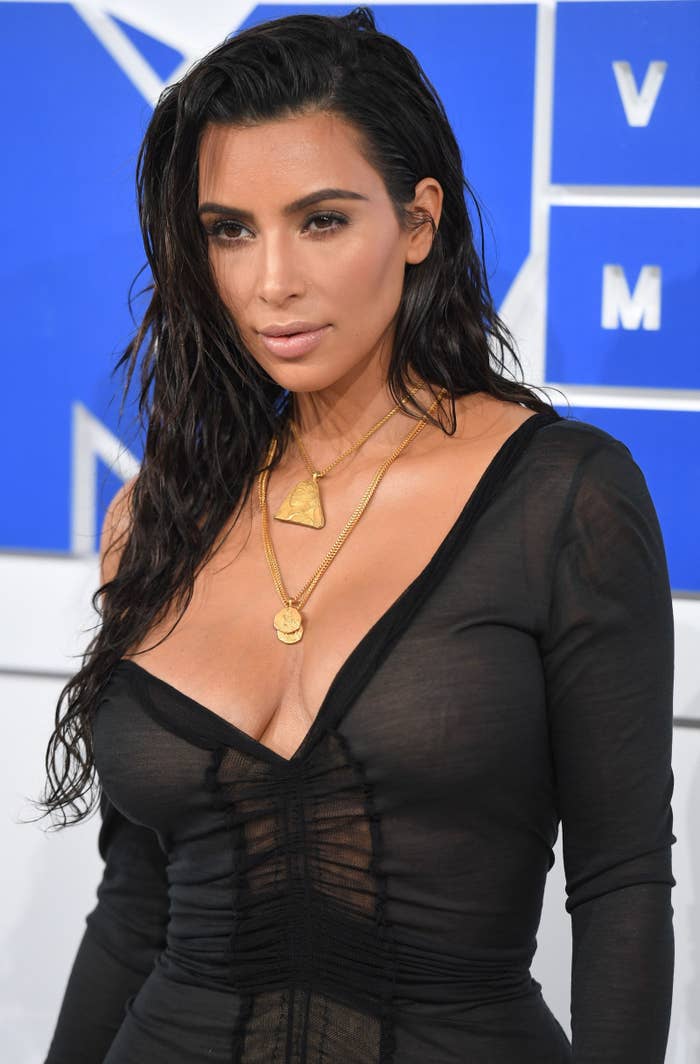 But for the Balenciaga show at Paris Fashion Week, Kim decided to go in a less-contoured direction.
"Just went to the Balenciaga show makeup-free. It kinda feels good," she Snapped.
Here's a little side-by-side action so you can see Kim with her signature look, and her newer makeup-free one.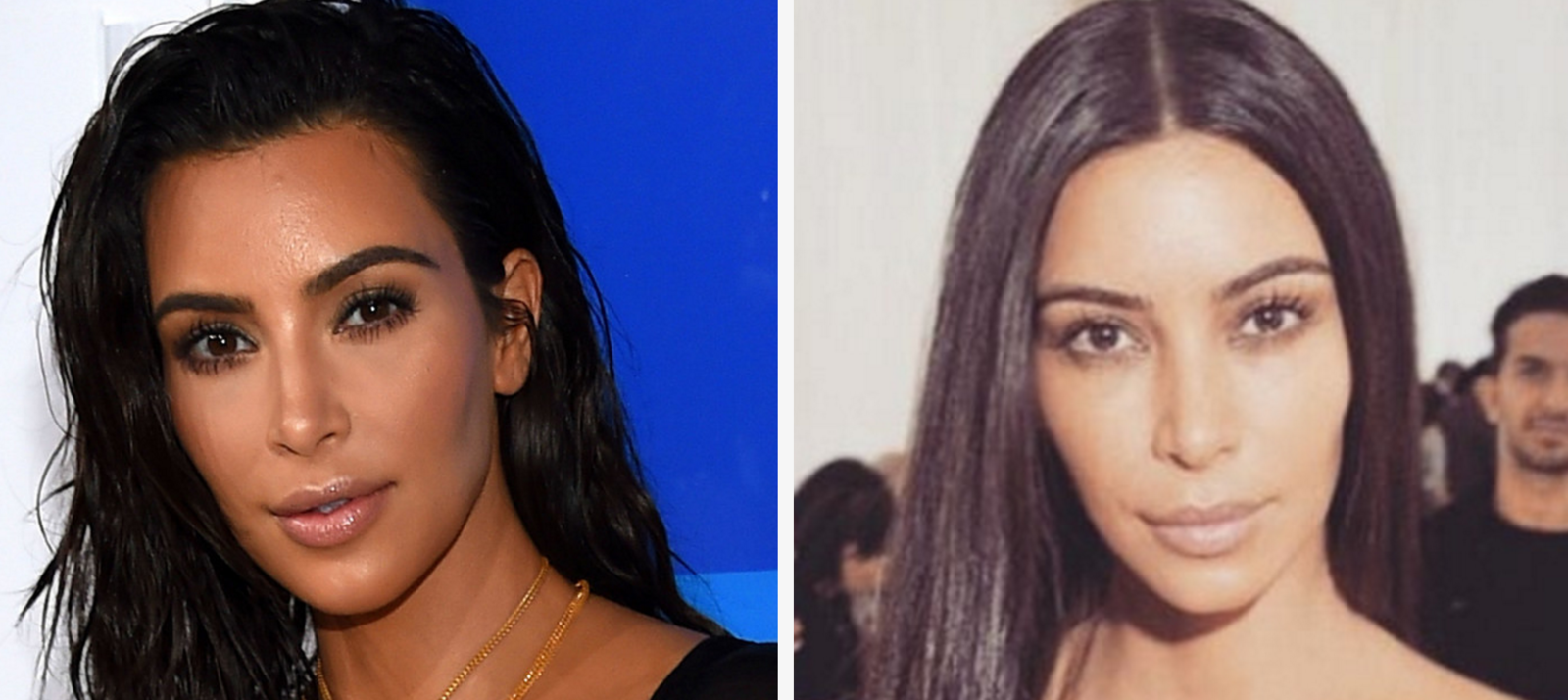 You keep living your best life, Kim.