1.
Once upon a time, exactly 10 years ago, this was Jennifer Lopez.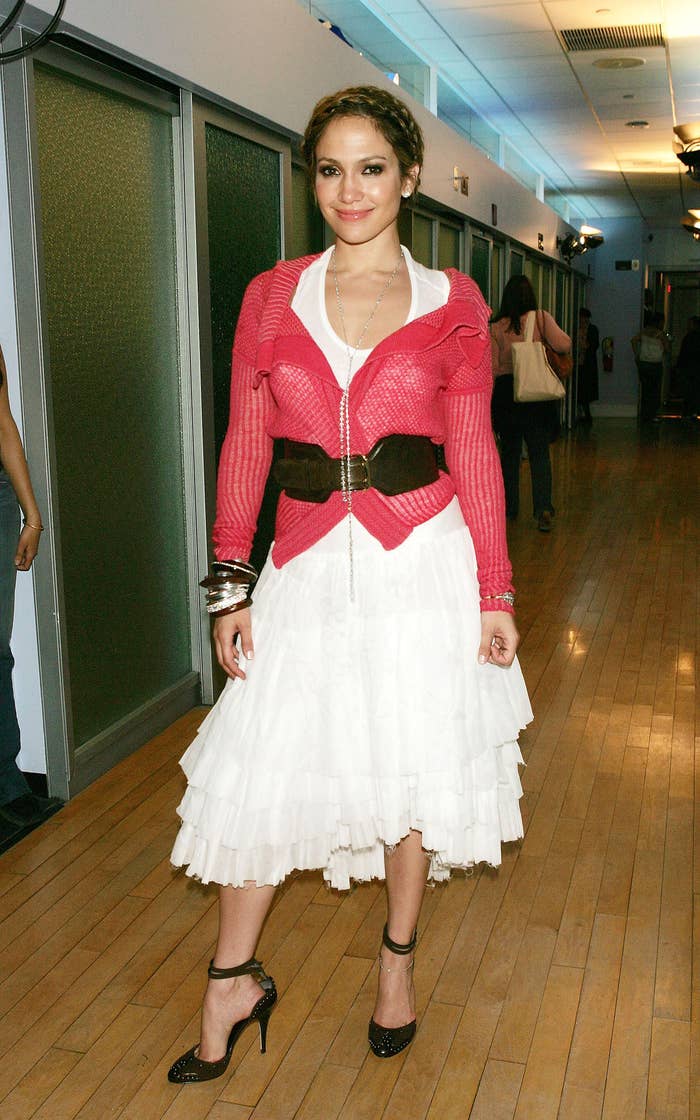 2.
It was a simple time. When Marc Anthony was her husband, and she wasn't afraid of a long-ass scarf, velvet pants, and Uggs.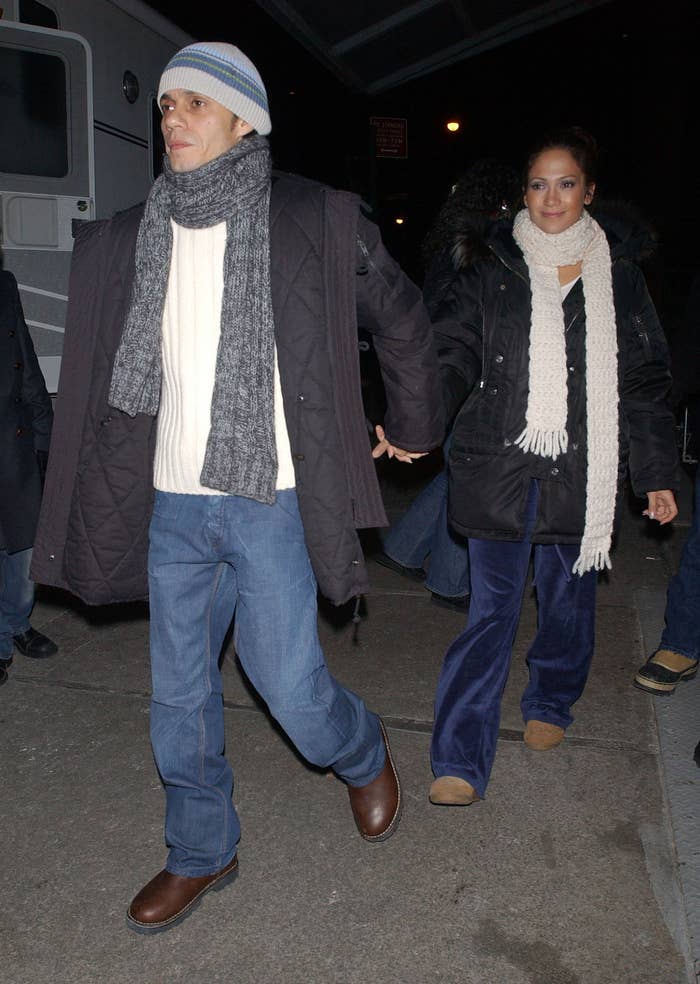 3.
She really, really loved those scarfs.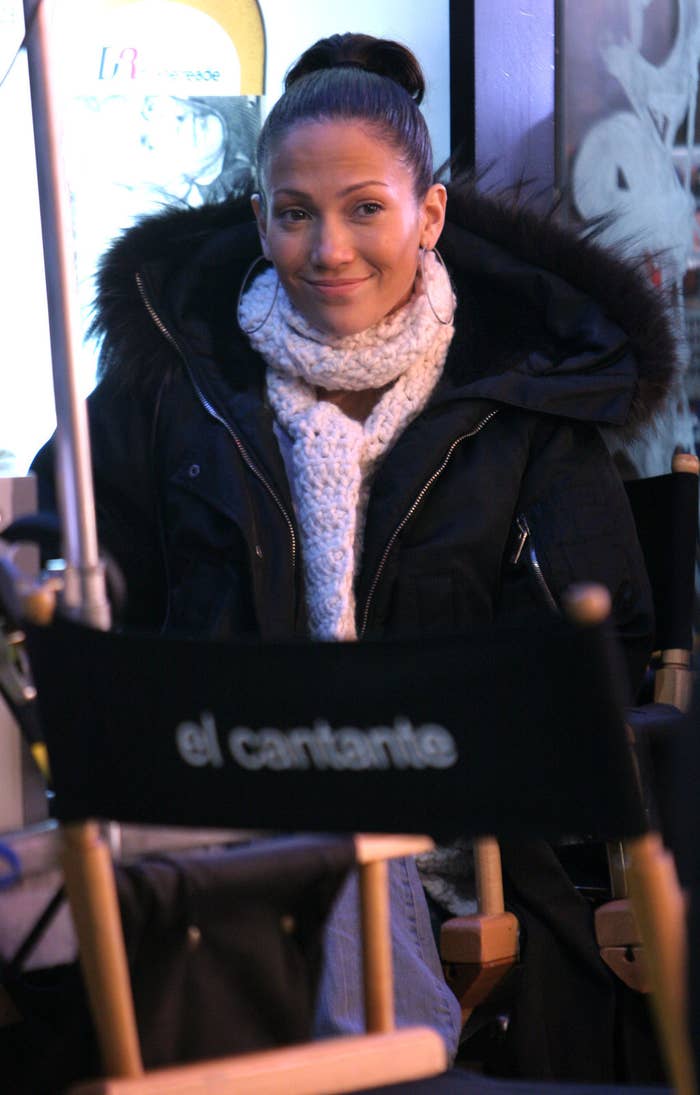 4.
In 2005, Jennifer also took a deep dive into the vast world of turtlenecks.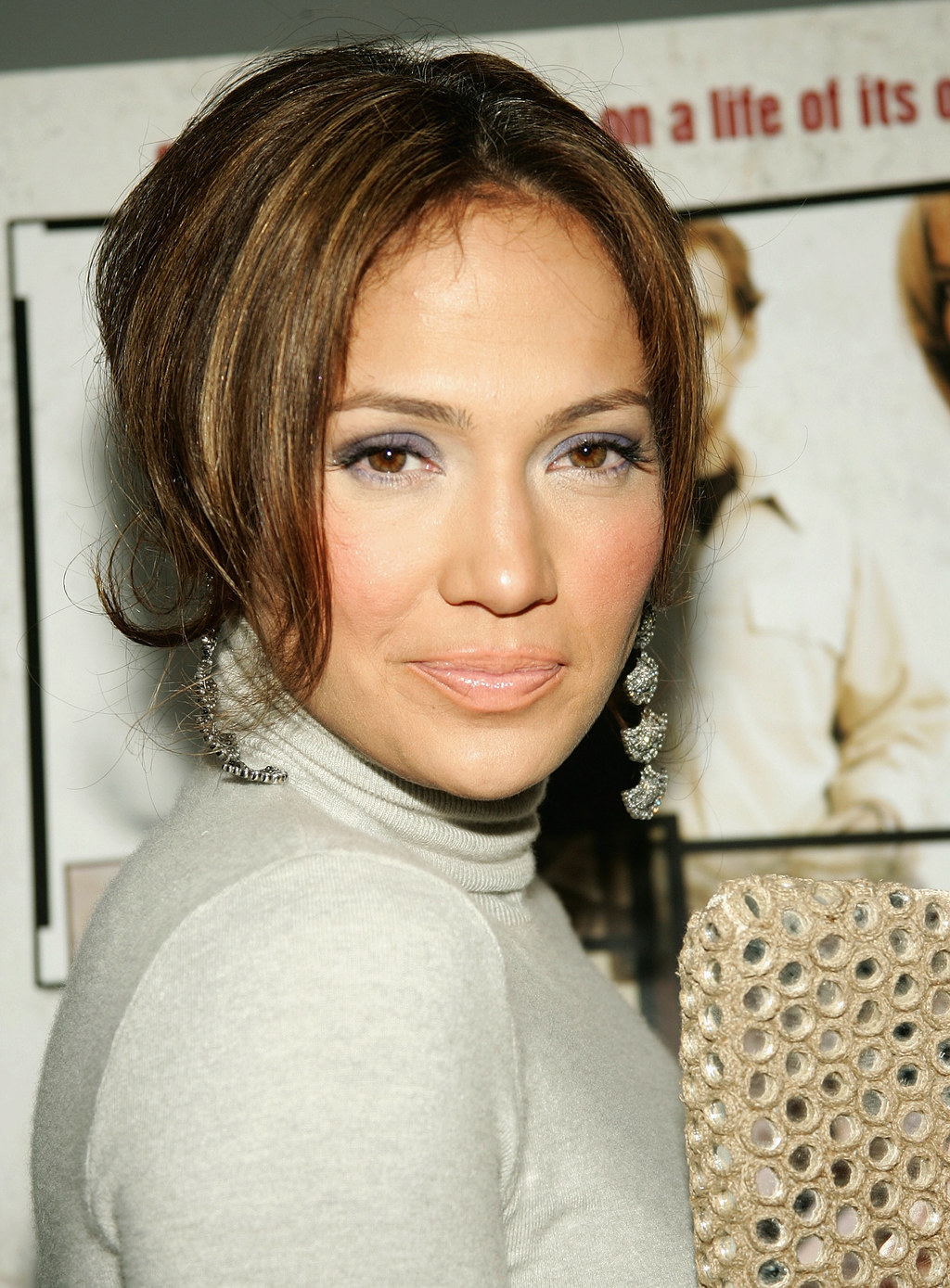 5.
Turtlenecks paired with metallic silver skirts and giant belts.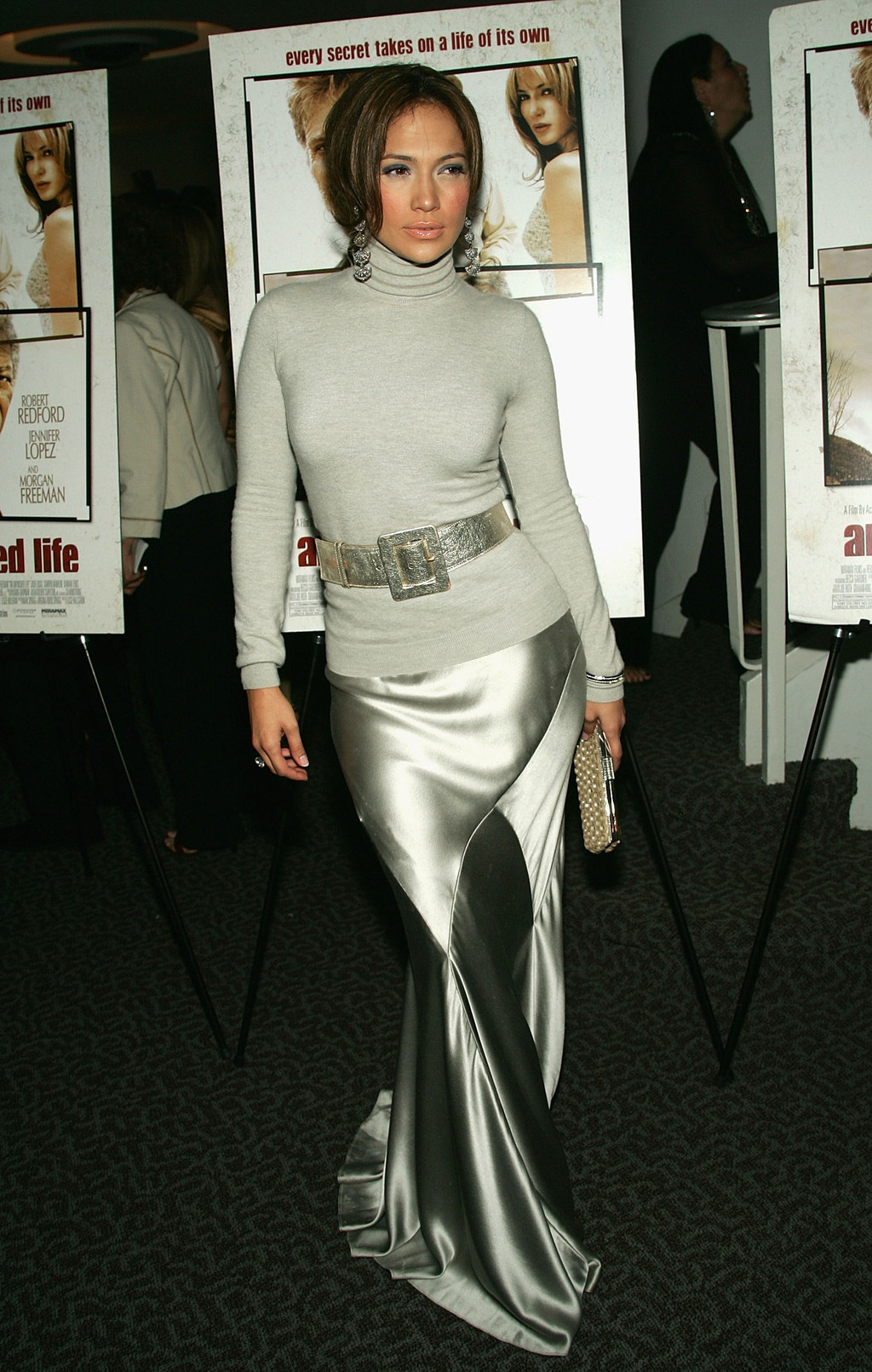 6.
Turtlenecks covered in fur.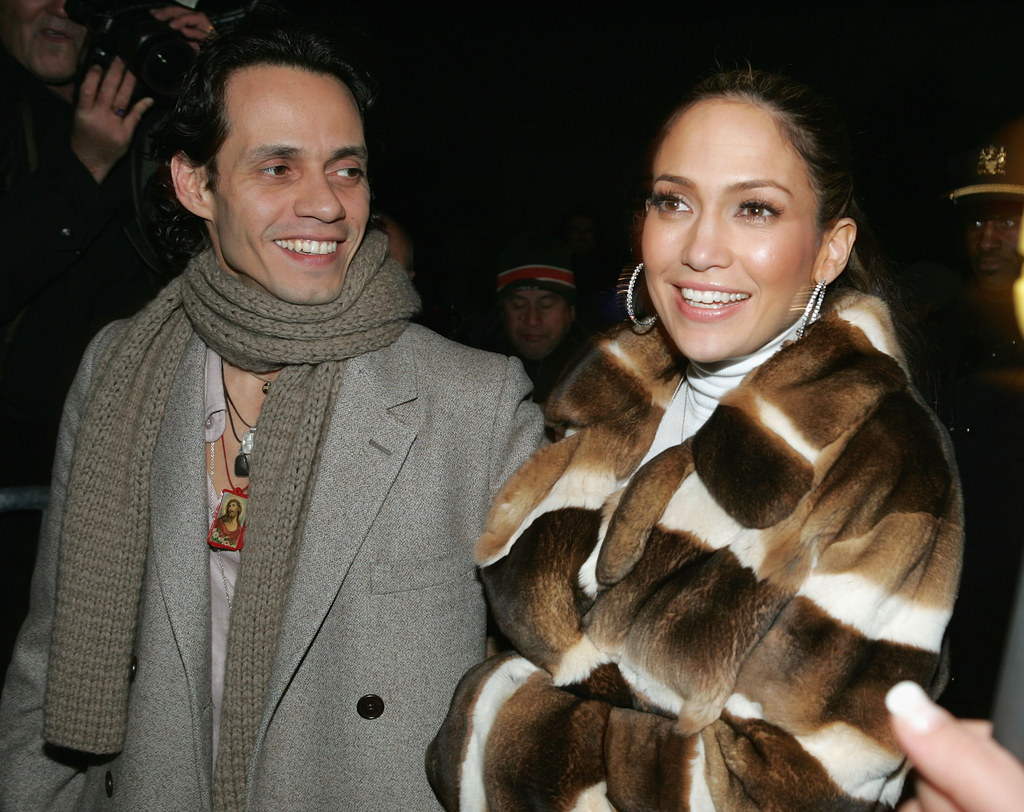 7.
A thoughtful look, framed by a black turtle and a matching headband.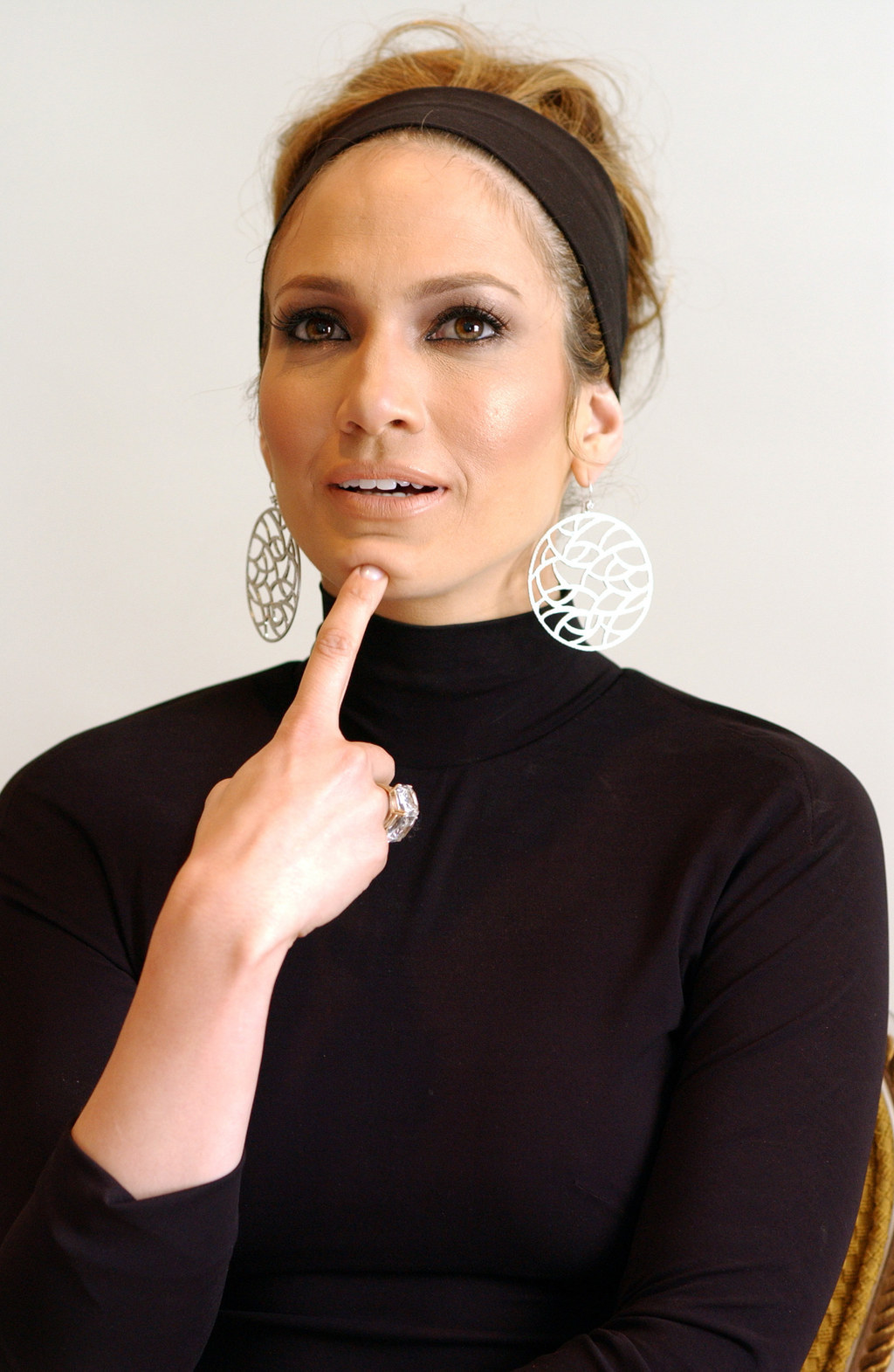 8.
And she debuted crop-top turtlenecks you never knew you wanted during the launch of her Sweetface clothing line.
9.
While she graced our ears with "Get Right," she also graced our eyes with lots of fuzzy clothing.
10.
Fuzzy items like babydoll shirts with fur straps.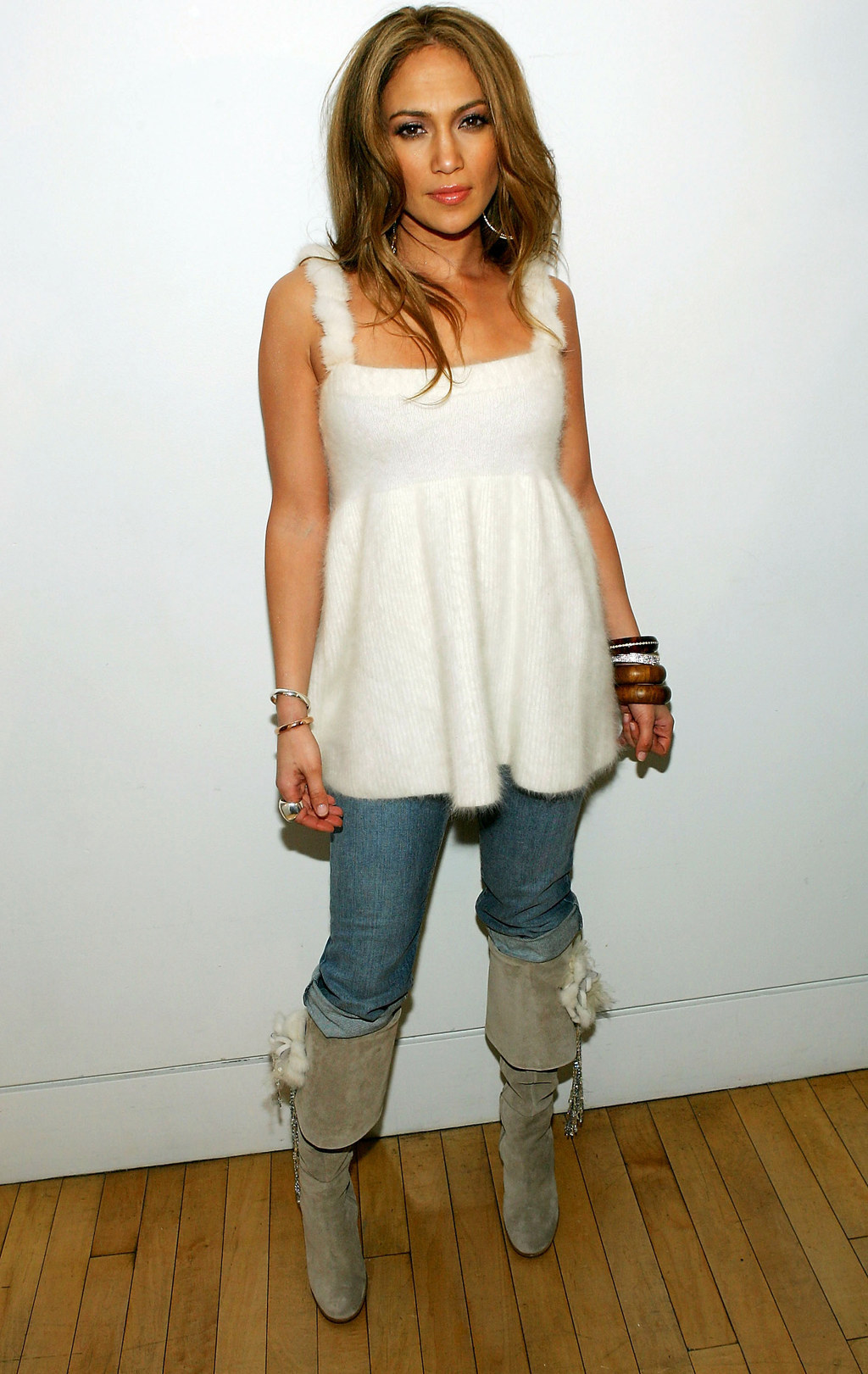 11.
Fuzzy boots with the fur.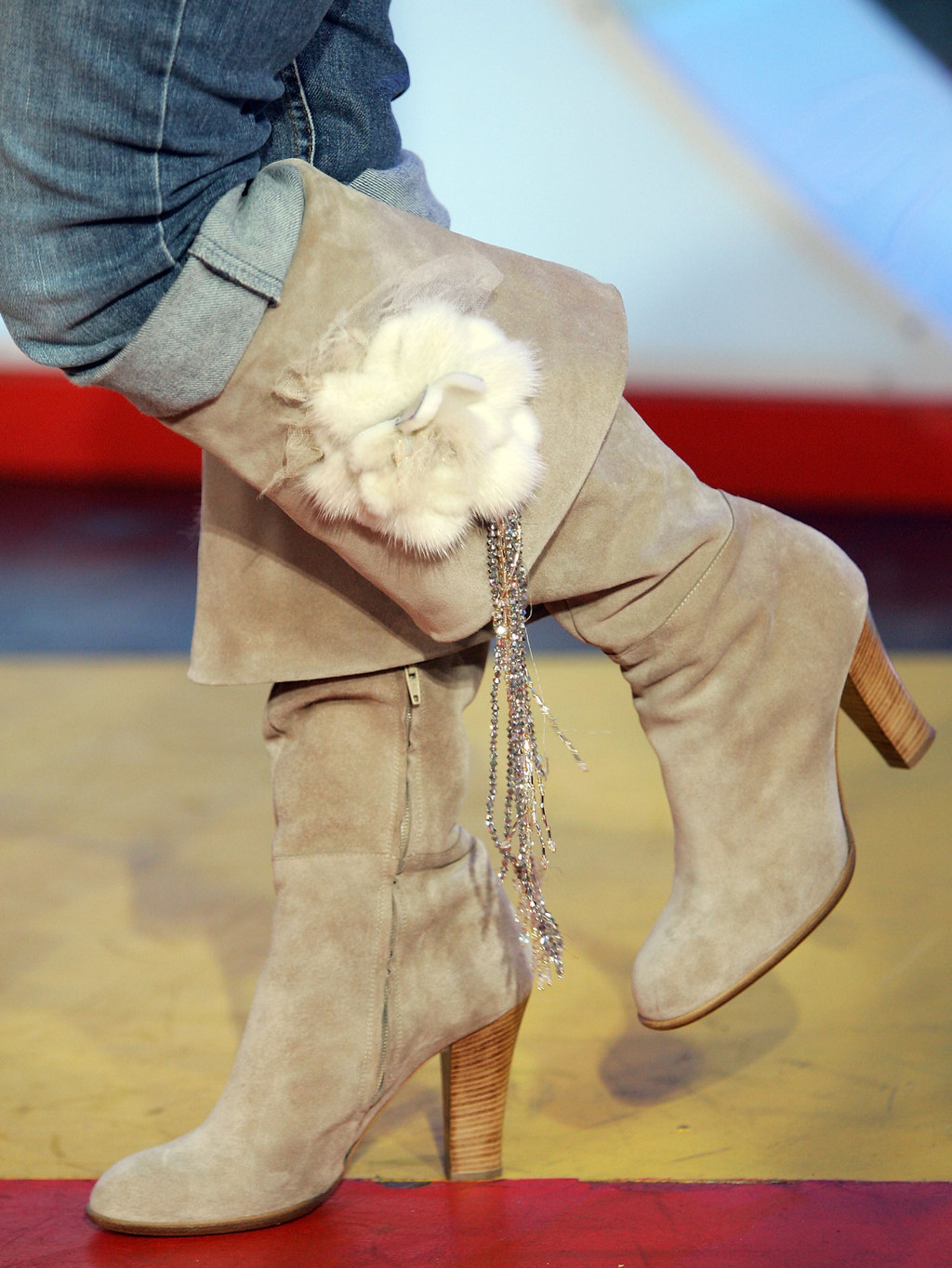 12.
And fur sewn onto the bottom of an otherwise fuzzy-less dress.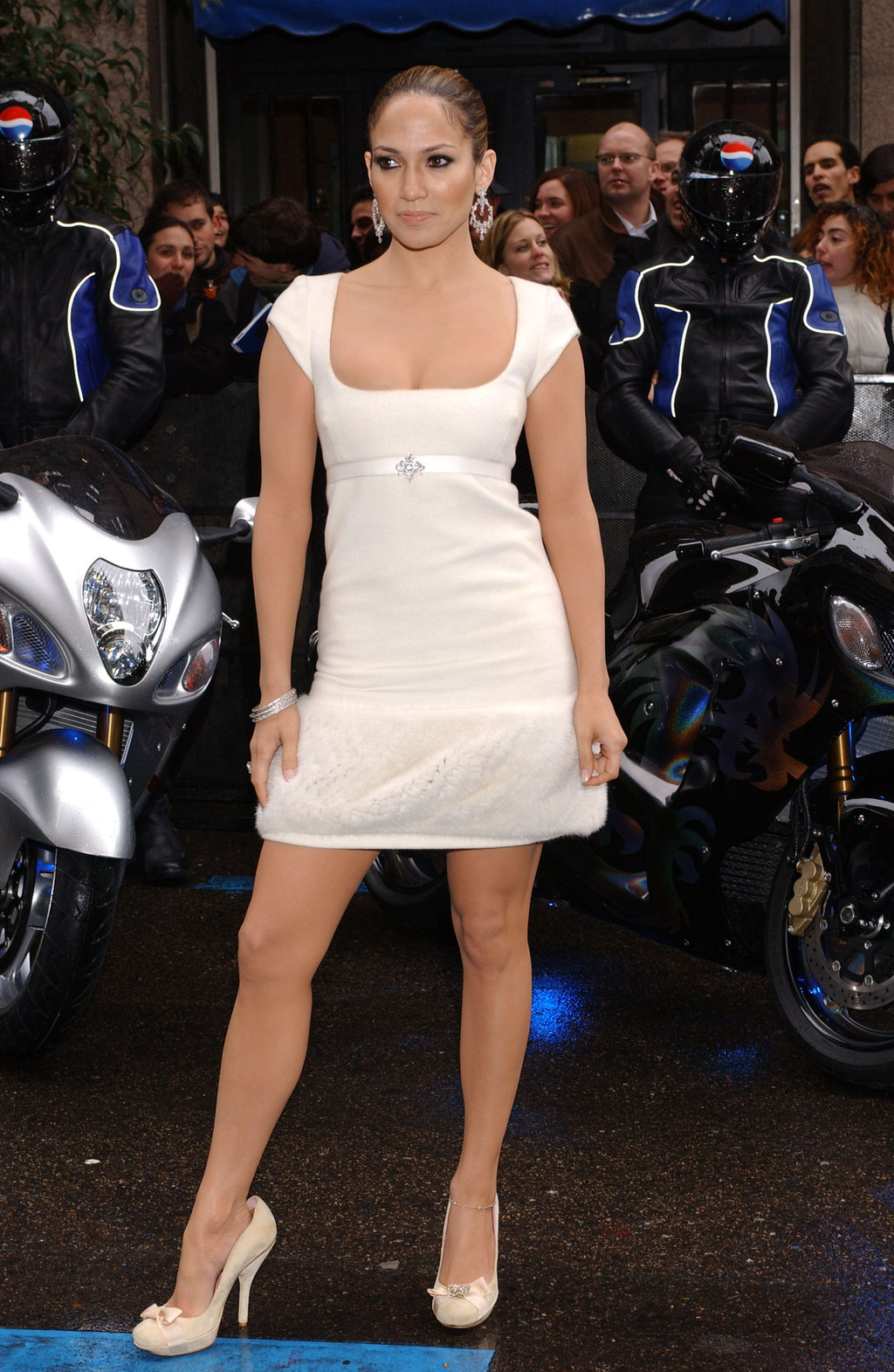 13.
2005, what a time to be J.Lo, and what a time to be J.Lo's poncho.
14.
Now she'd probably never wear these pinstriped, cropped pants.
15.
Or this "Who Cares" tee.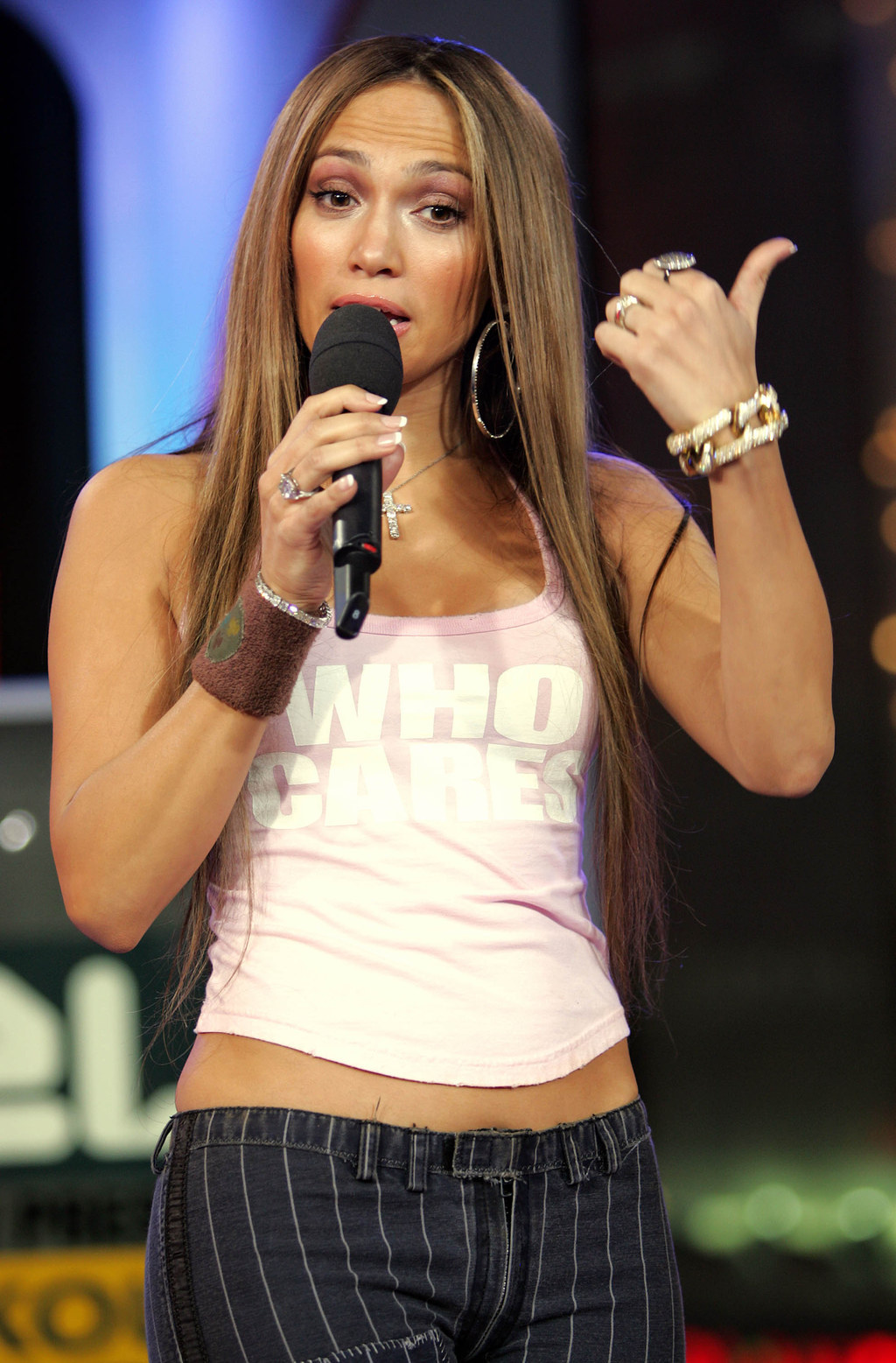 16.
Now that it's 2015, Jennifer would probably avoid this suede dress and Heidi braids.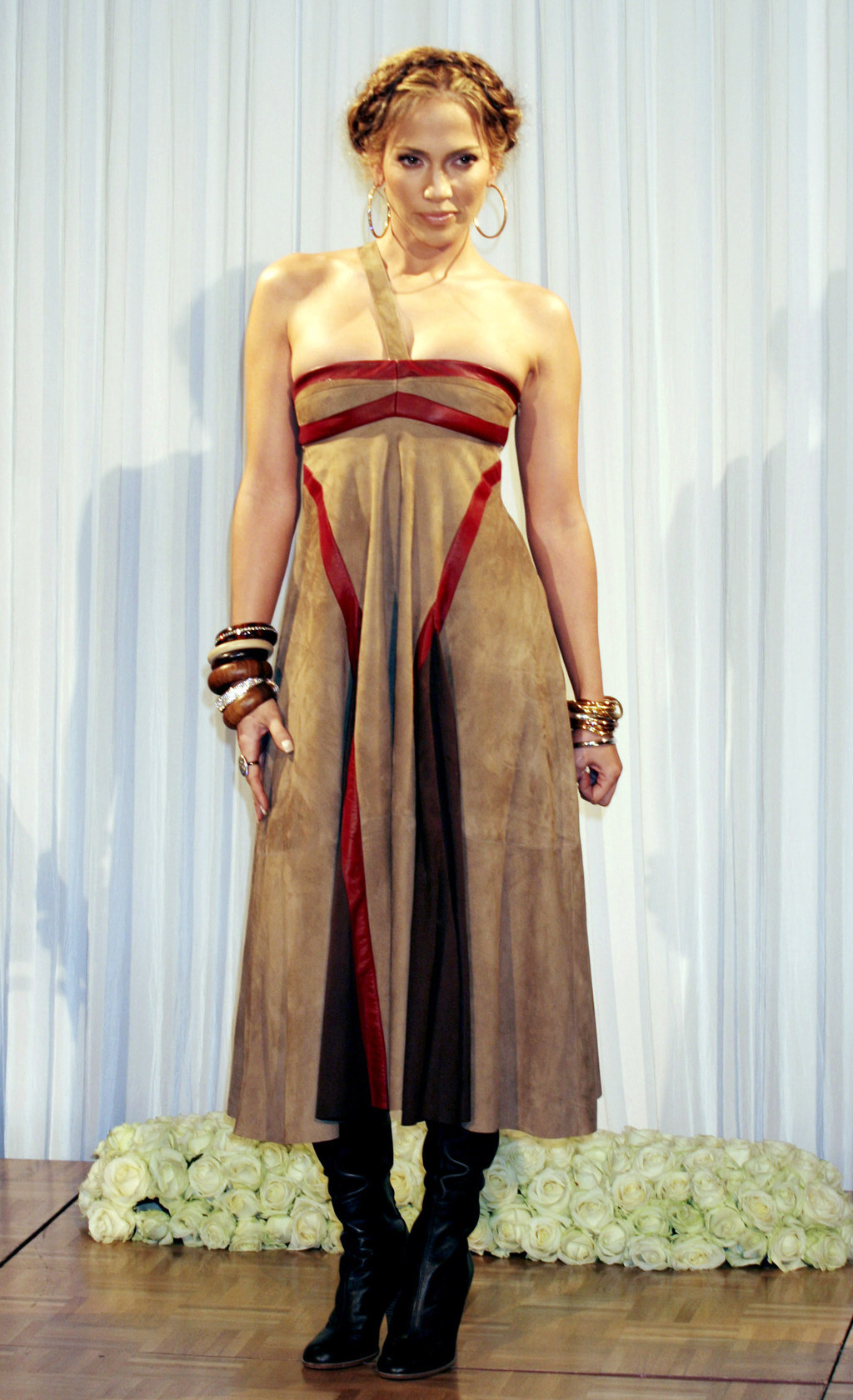 17.
Even though the Heidi braids are really working for her.
18.
She'd likely say "Nay" to this 'do.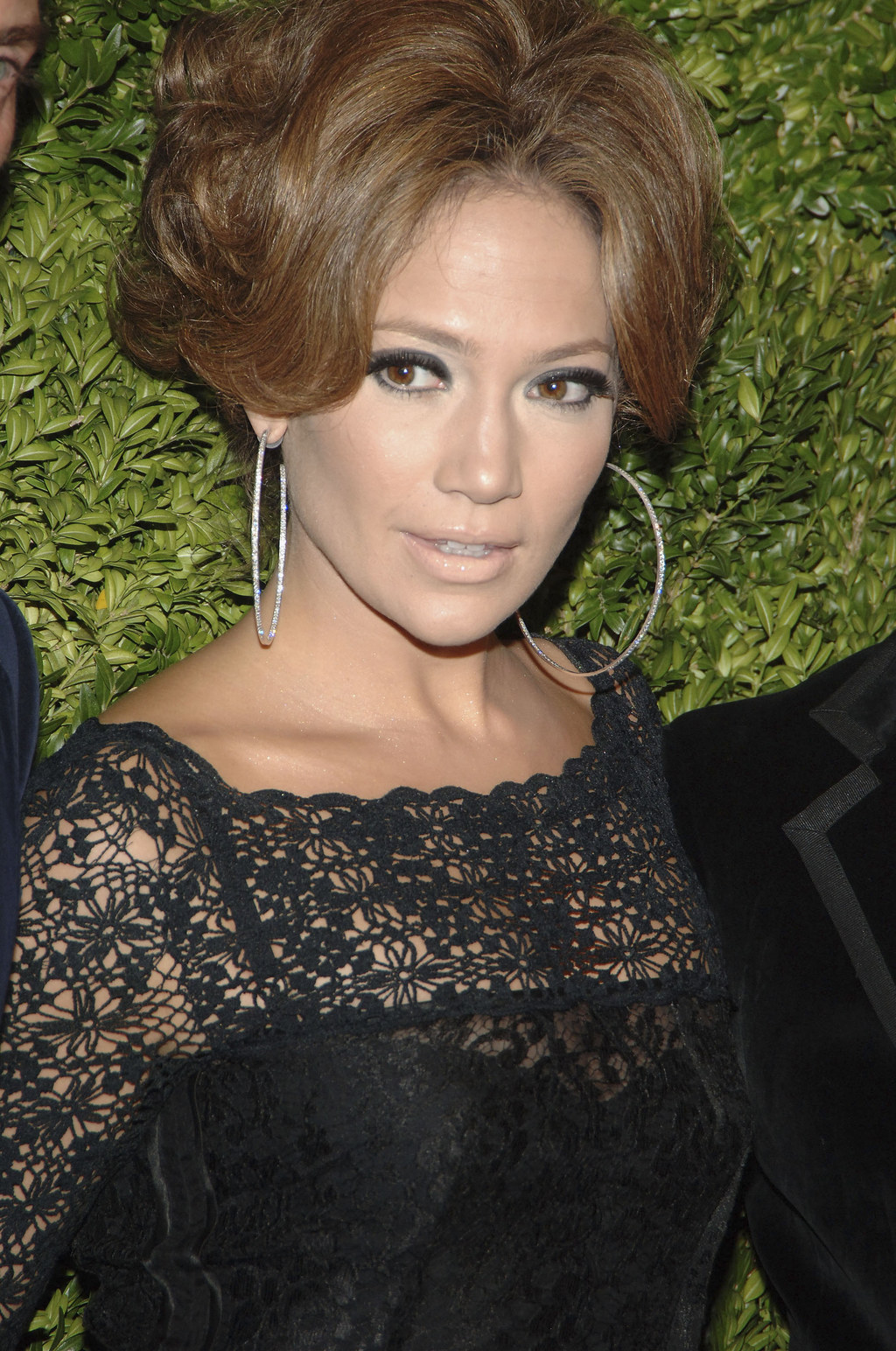 19.
And this one.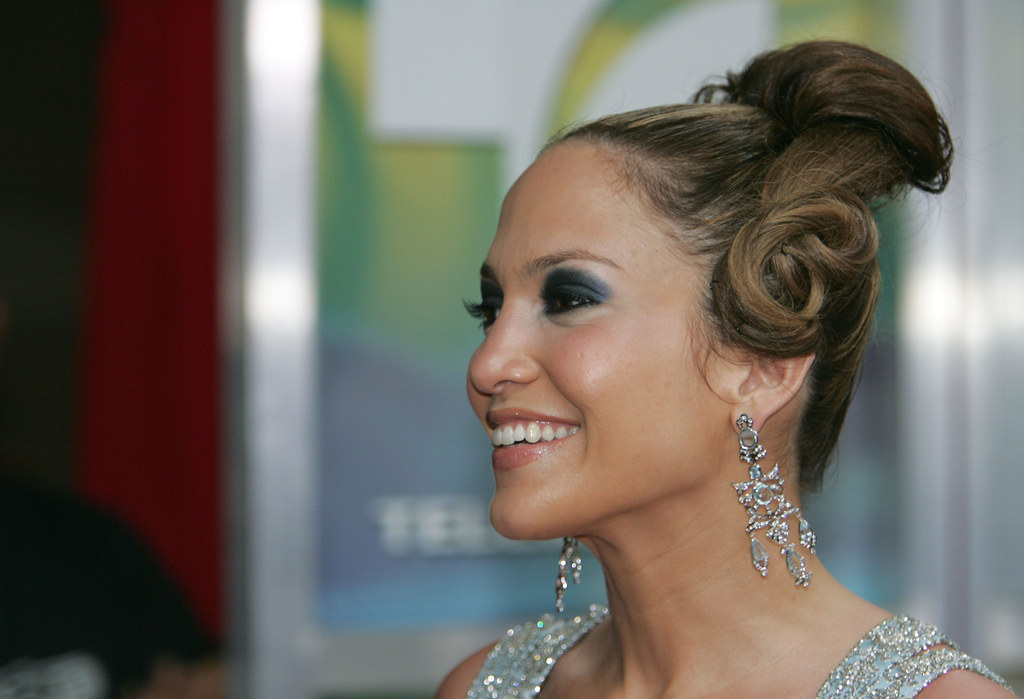 20.
Our 2005 J.Lo was unabashedly into exploring Avril Lavigne-esque style.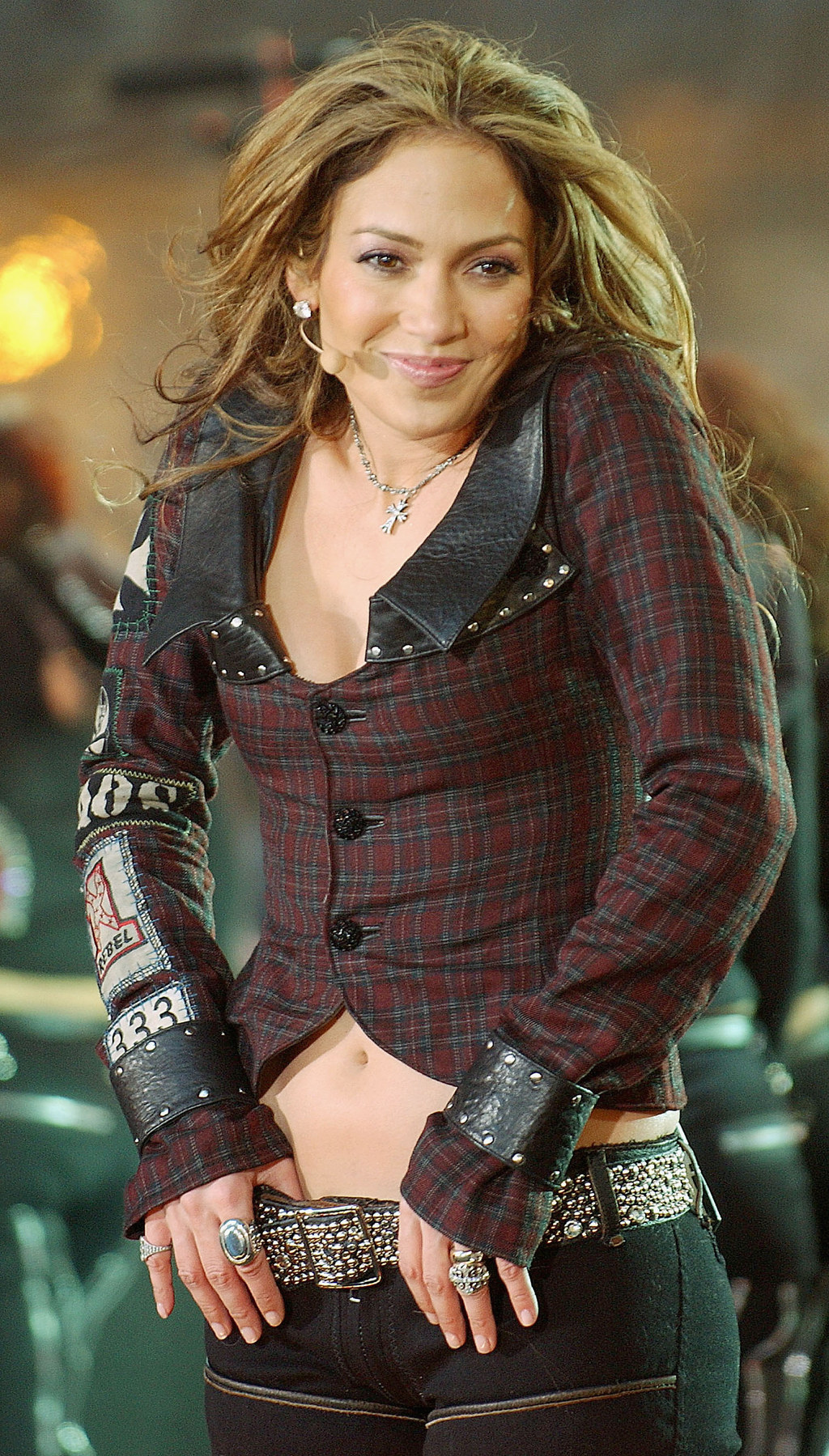 21.
And tried out that whole shredded jeans look with the kind of reckless abandon that will make your heart pound.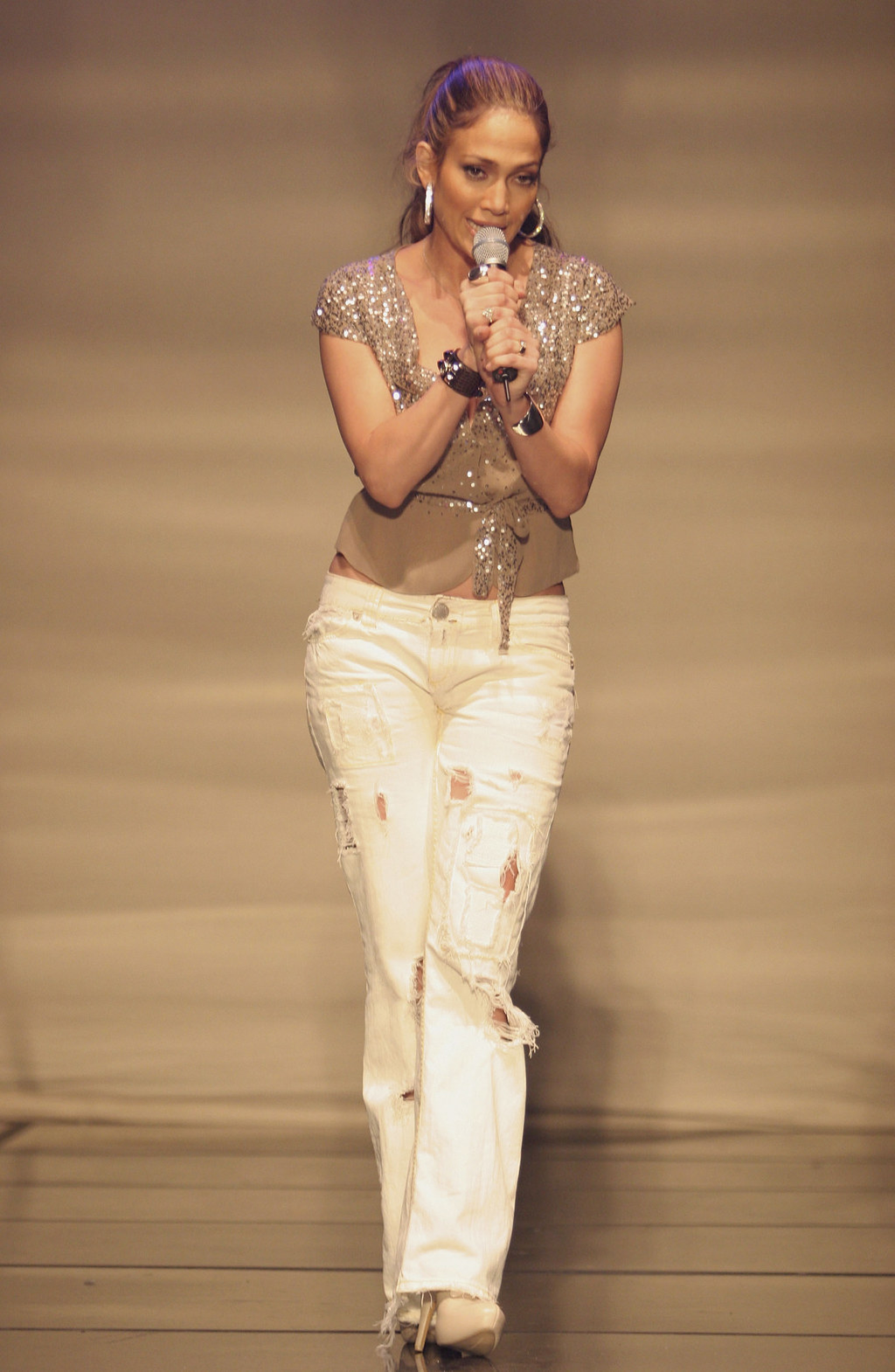 22.
The Jennifer of our 2005 dreams wore this.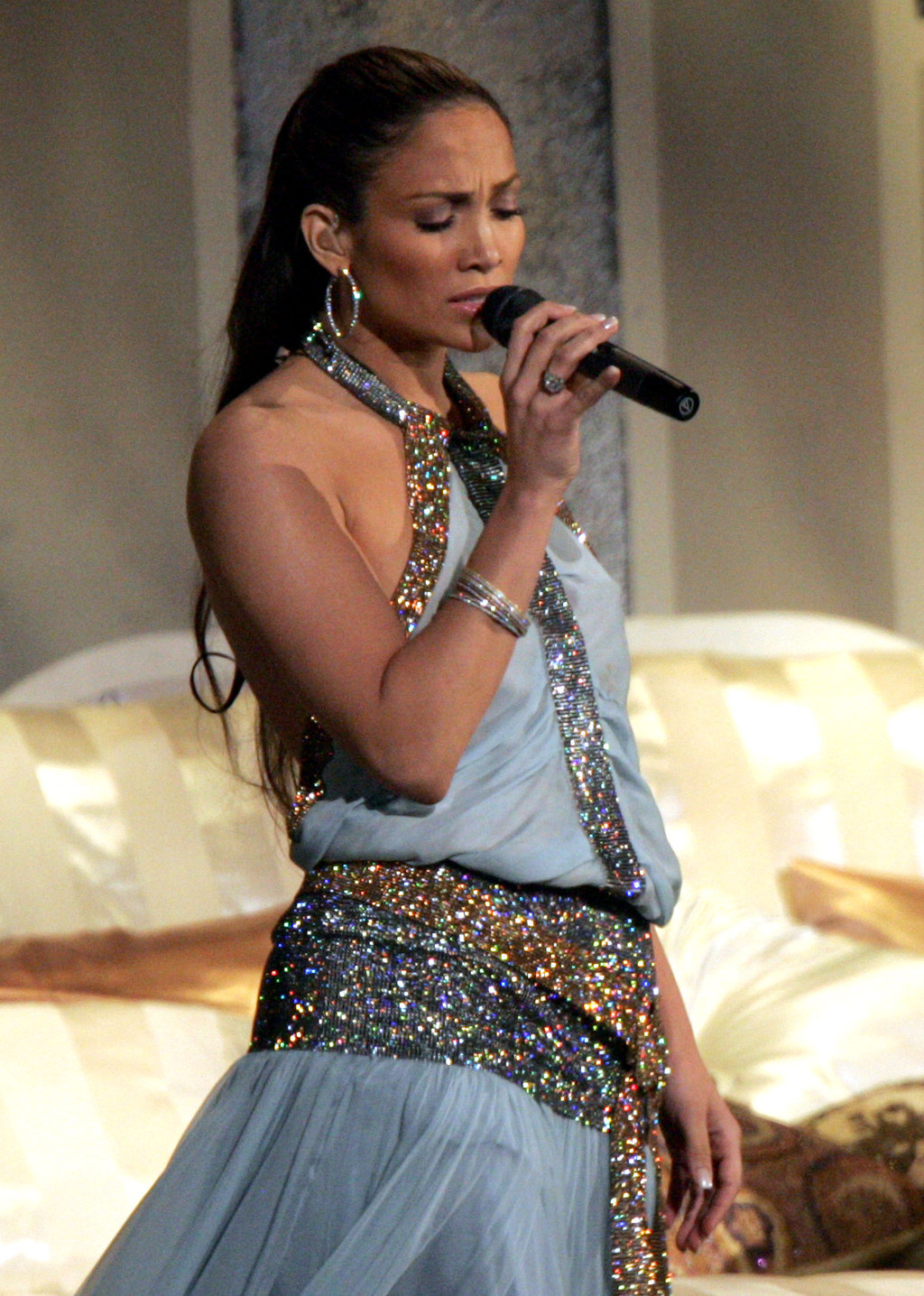 23.
And this tiered dress.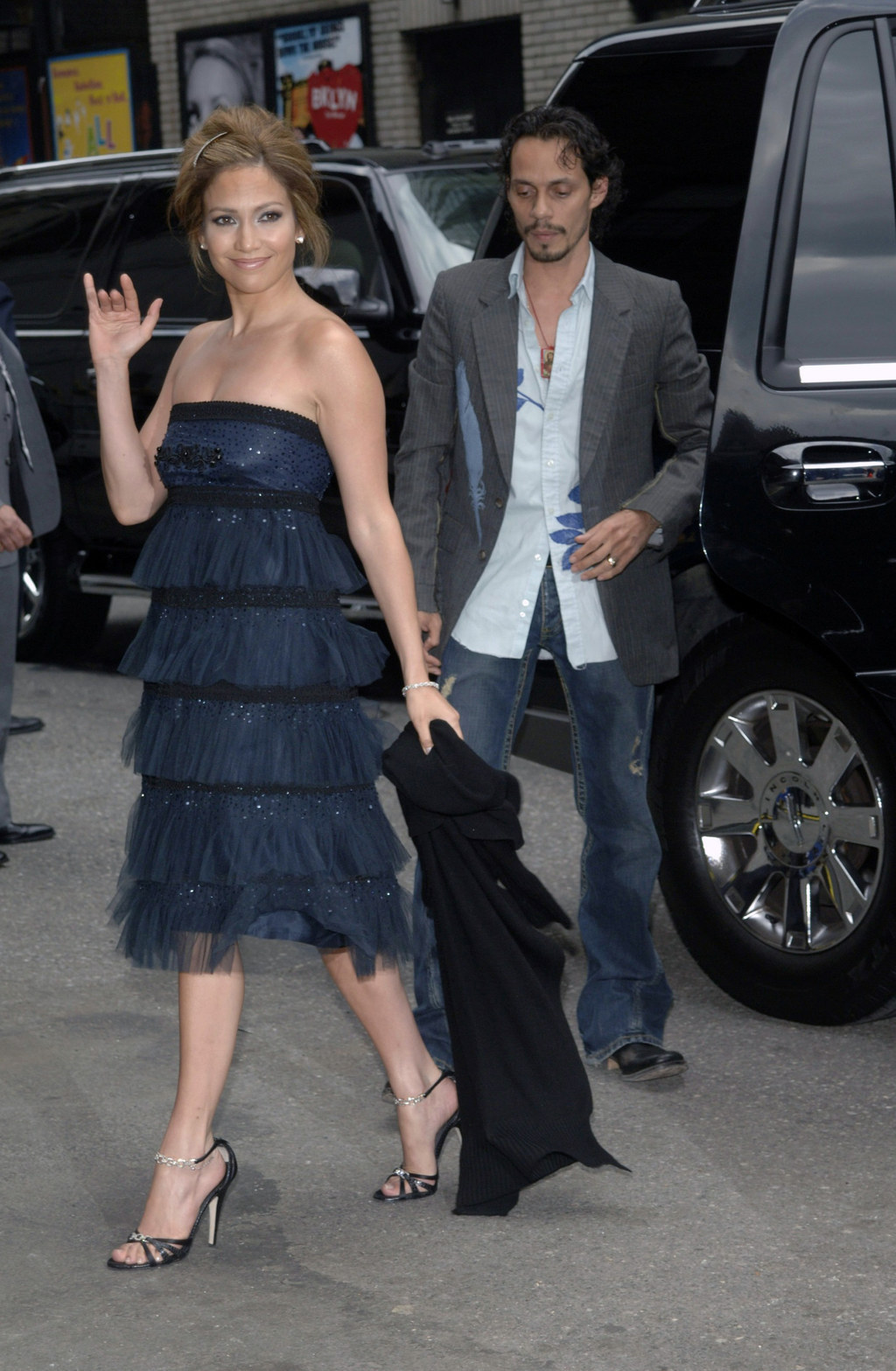 But 2015 Jennifer? She's a bit different. (And yes, that's 2015 J. Lo. I know it's hard to tell because she's ageless and perfect.)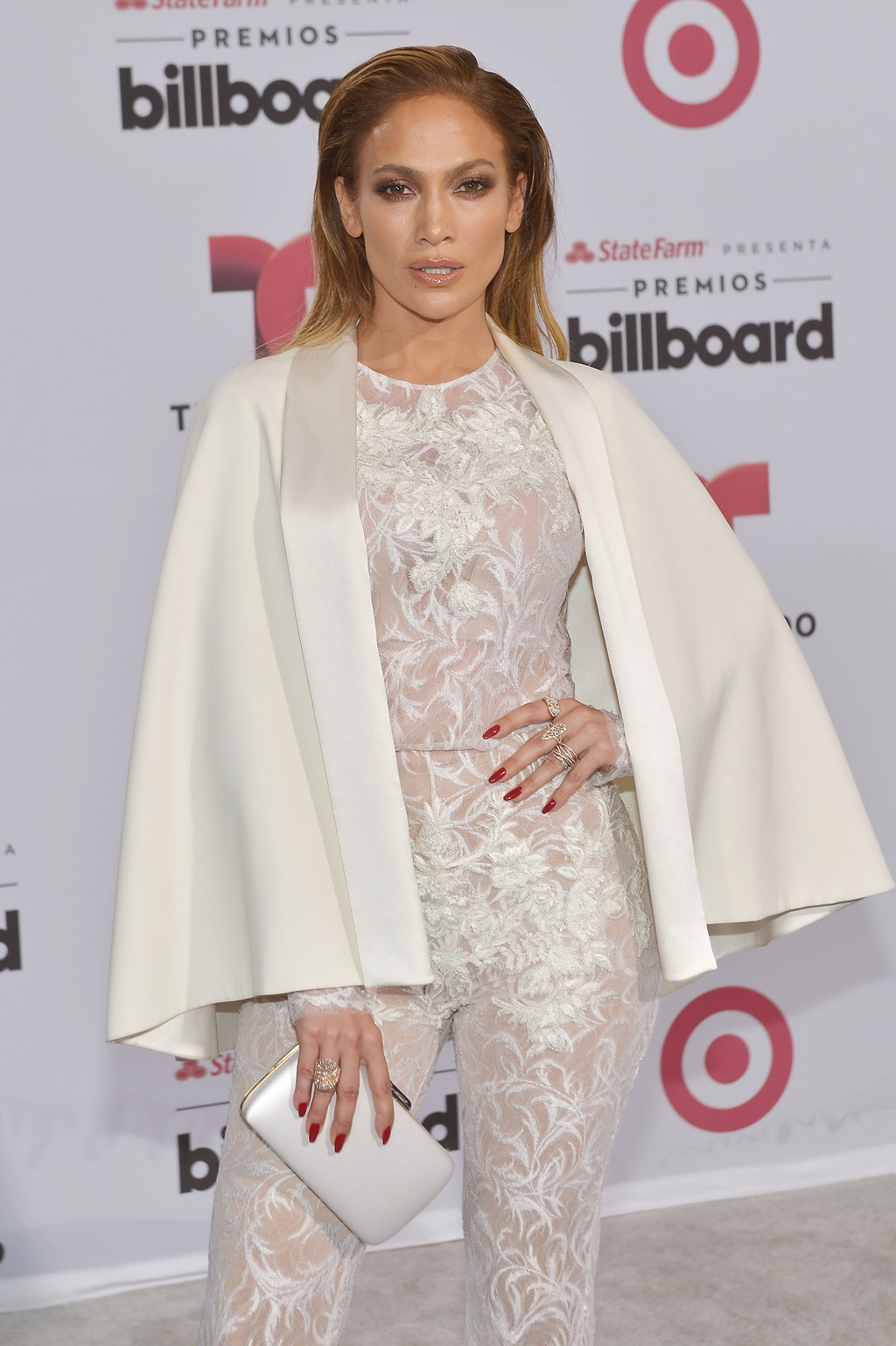 Behold, J. Lo's 2005 red carpet date, Marc Anthony, versus her 2015 date, Donatella Ver-fucking-sace.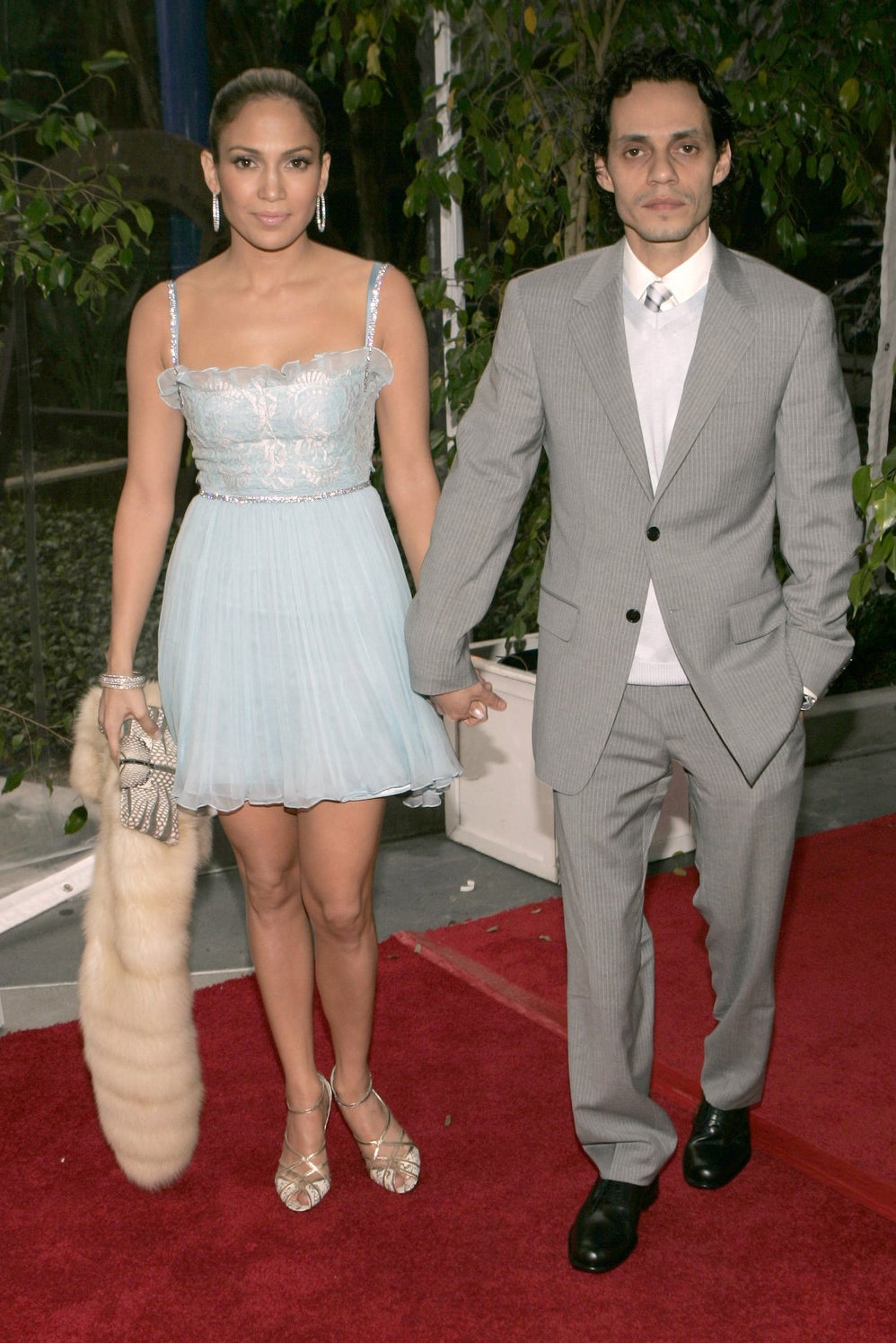 2005 was a time for bubblegum pink parkas onstage, while 2015 is having none of it.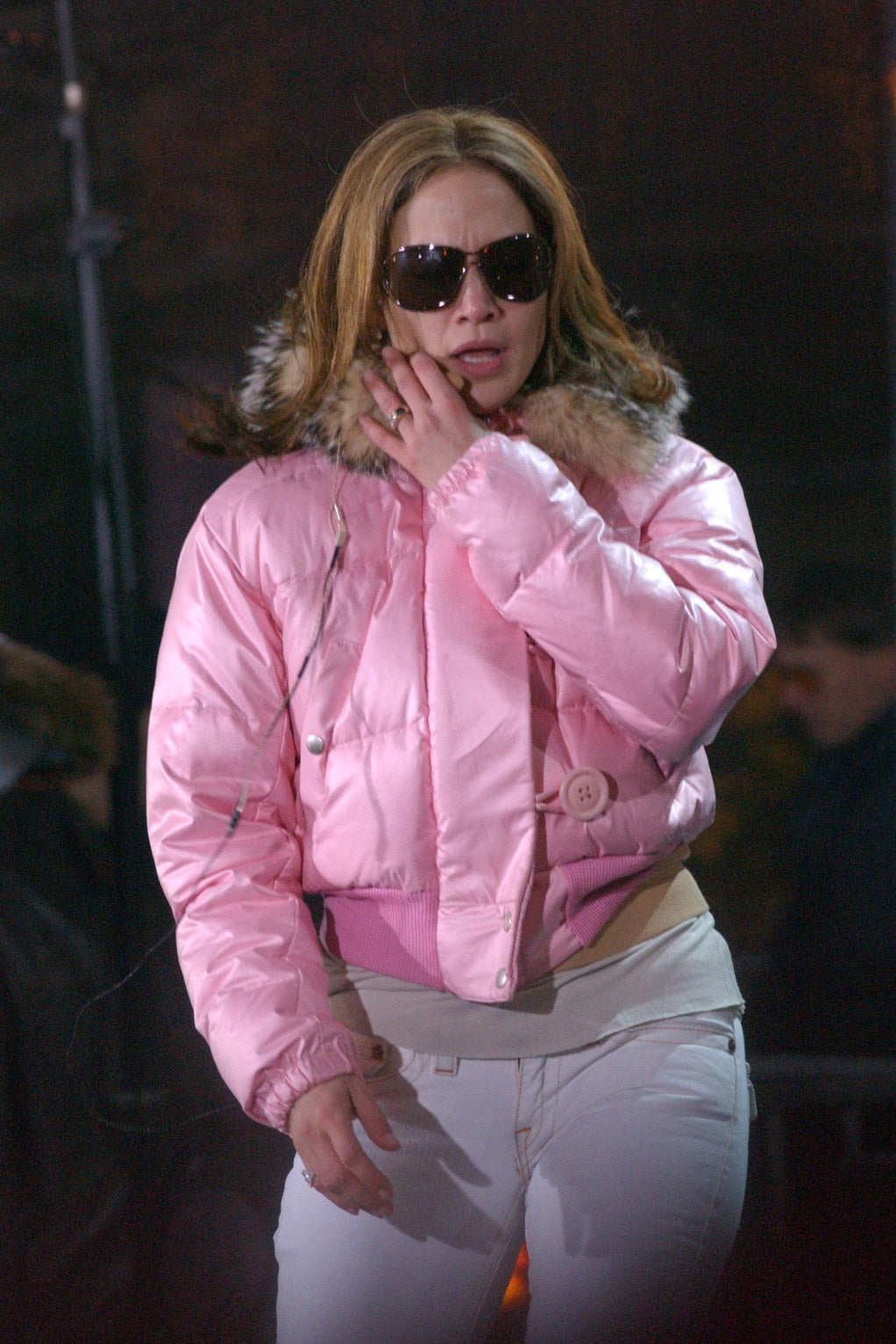 In 2005, J.Lo flatironed the shit out of her hair, but in 2015? That's a chic AF bob.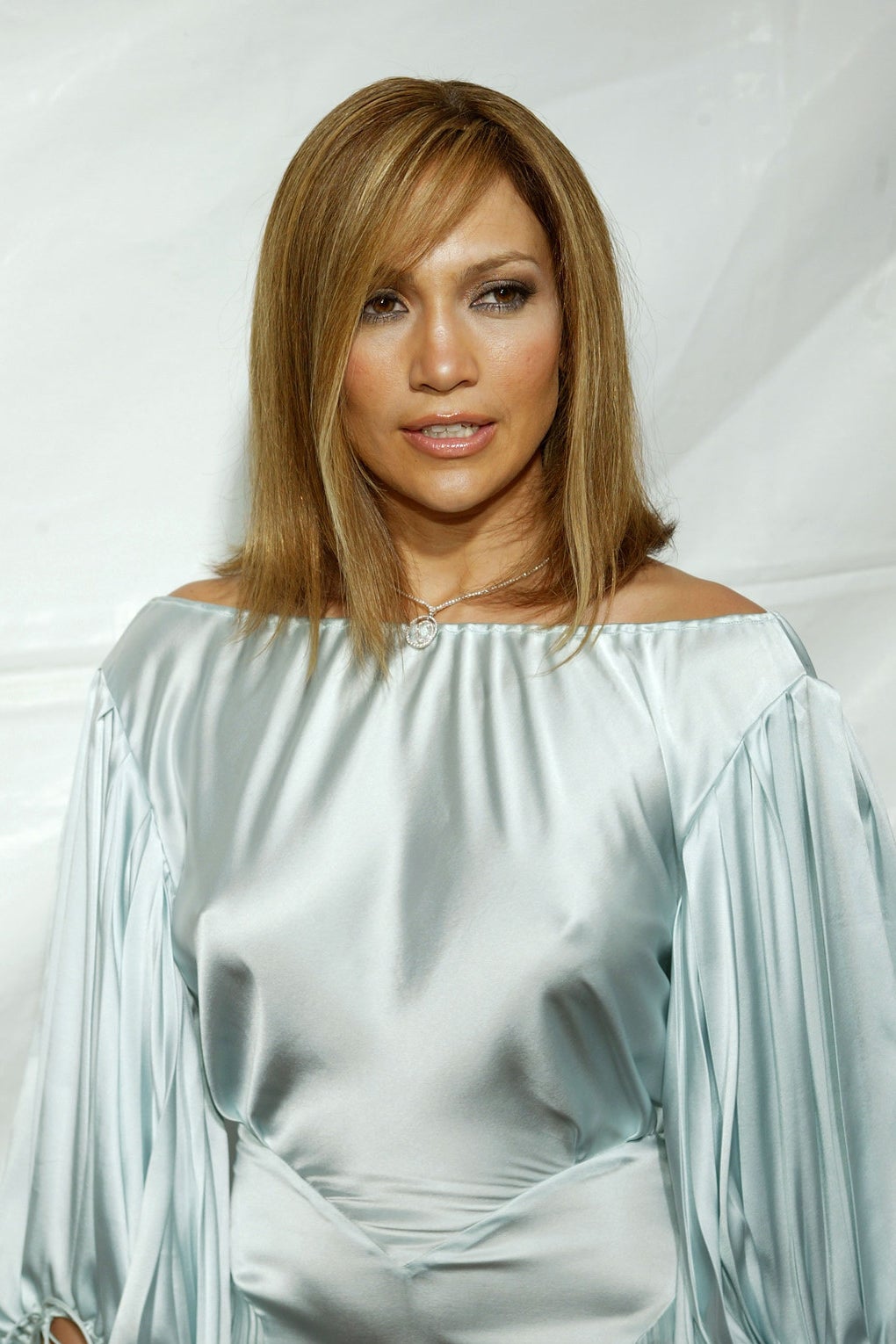 10 years later the fashion has changed, but Miss Lopez hasn't aged a damn day.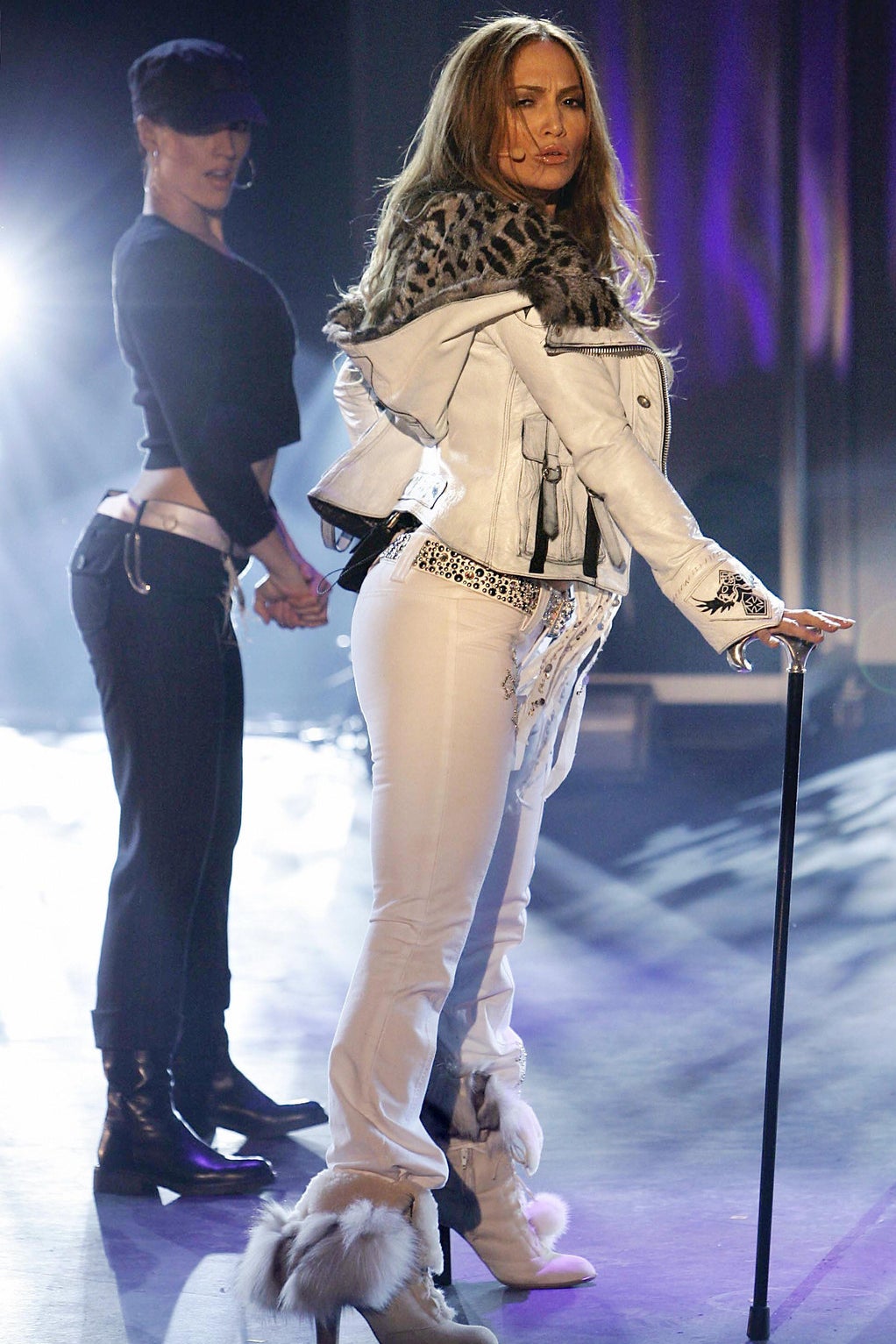 Again, in case you can't tell, the photo on your left is 2005, and the one on the right is 2015. Flaw.Less. J. Lo.