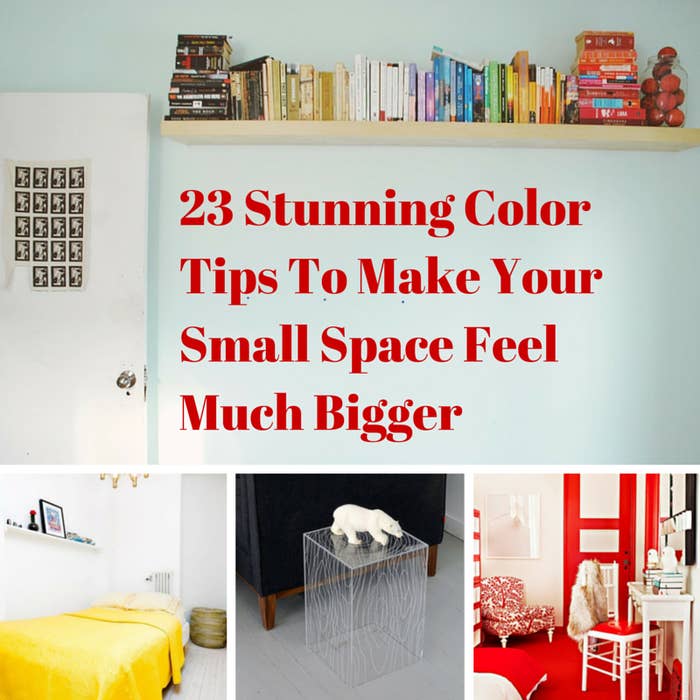 2.
It's the easiest way to be intentional with every square inch you have.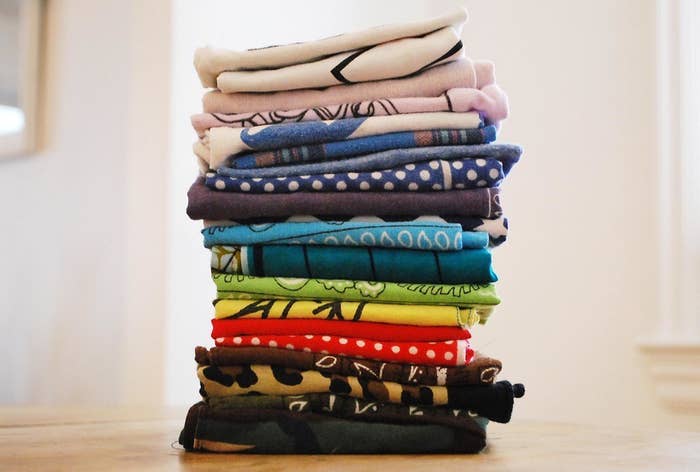 3.
The color of your furniture can also help stretch your space.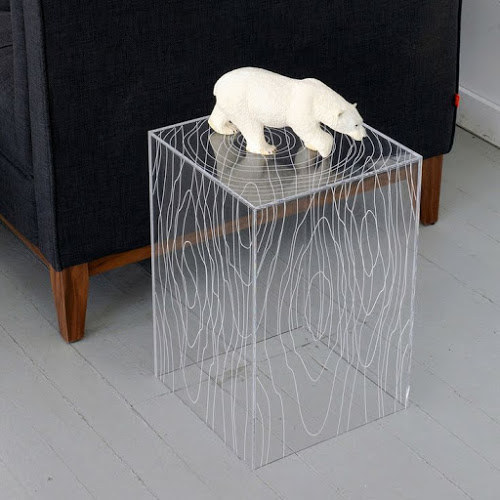 4.
Acrylic and glass items don't take up any visual residency, so the things on them can take center stage.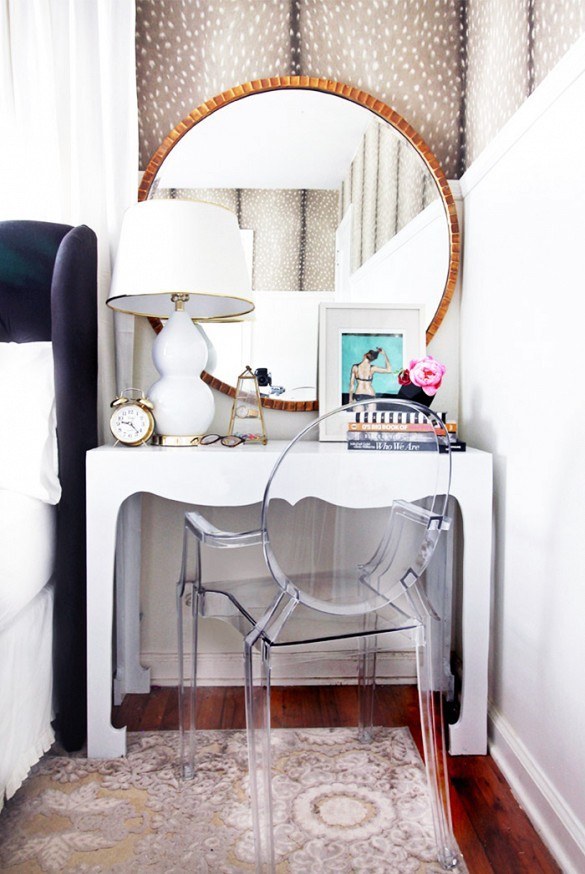 5.
If you feel like painting, using a bright, bold color is a big statement way to visually expand the space.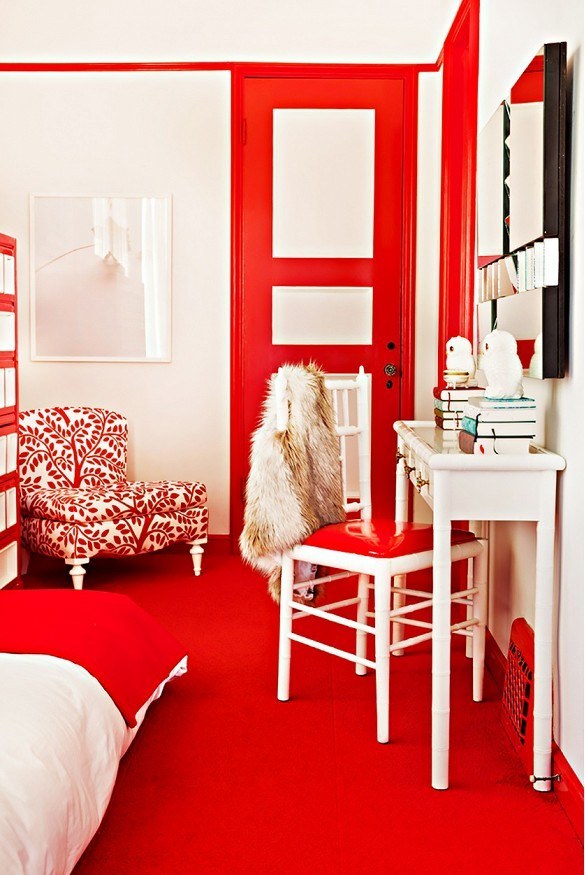 7.
A tonal color scheme has a cool and sophisticated look that flows together seamlessly.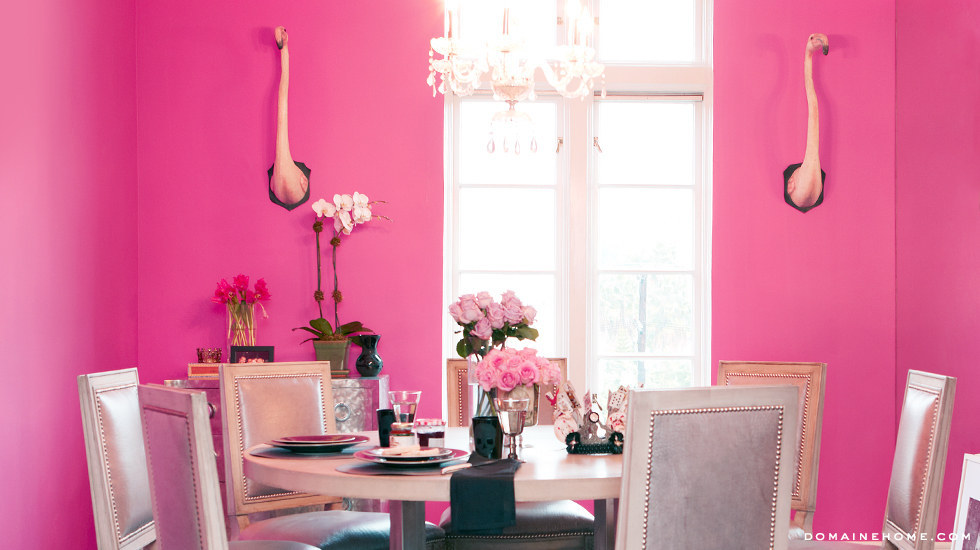 8.
Especially for small rooms lacking any interesting architecture, gray walls can add a layer of elegance.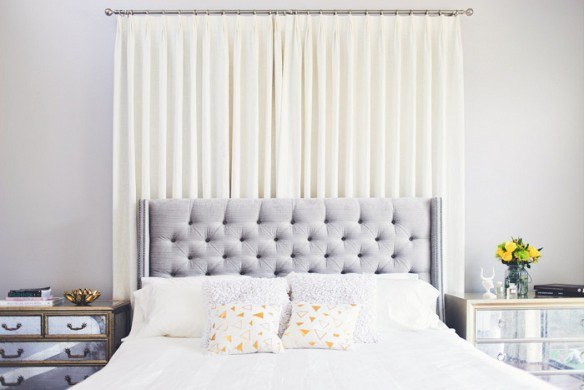 9.
Try balancing the look with pops of bright color or white linens to keep it from getting too dark and closed in.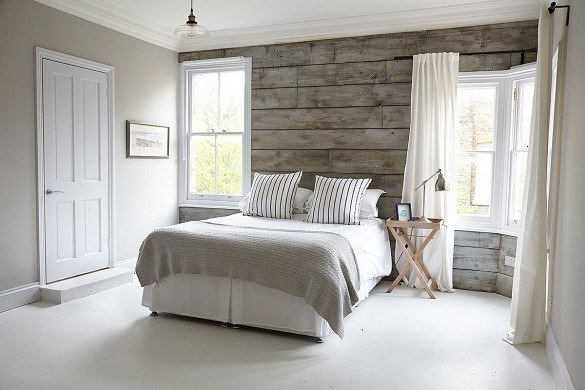 11.
And like gray, they vamp up the elegant feel.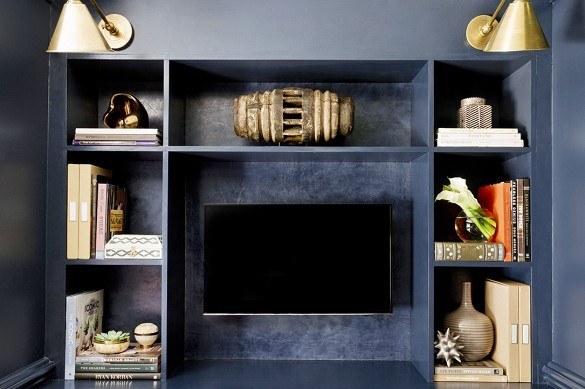 12.
If you want to save money on paint, or aren't allowed to paint because you're renting, all white makes rooms feel open and airy.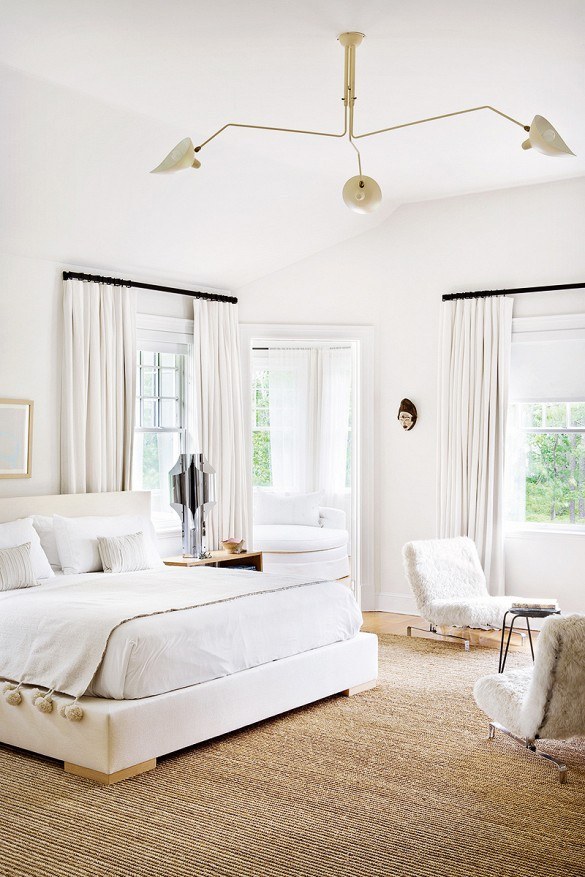 14.
But no matter what bold color you're using (or not using), don't forget to add black.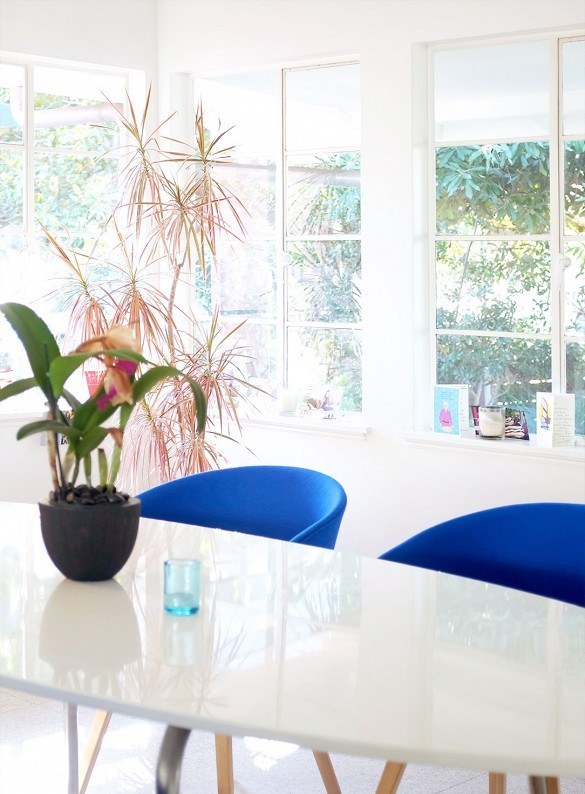 15.
Black items will ground a small space and make the other colors in the room appear crisp and clear.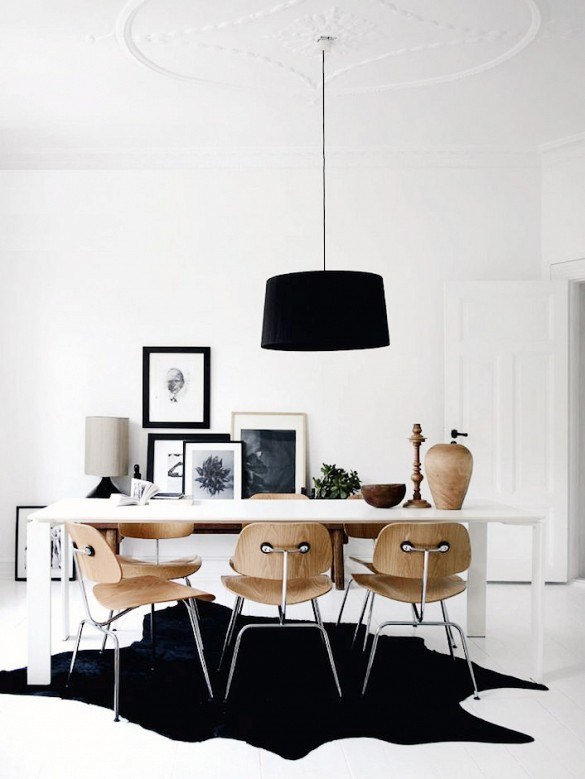 20.
You can widen a room with a pop of color in an unexpected place.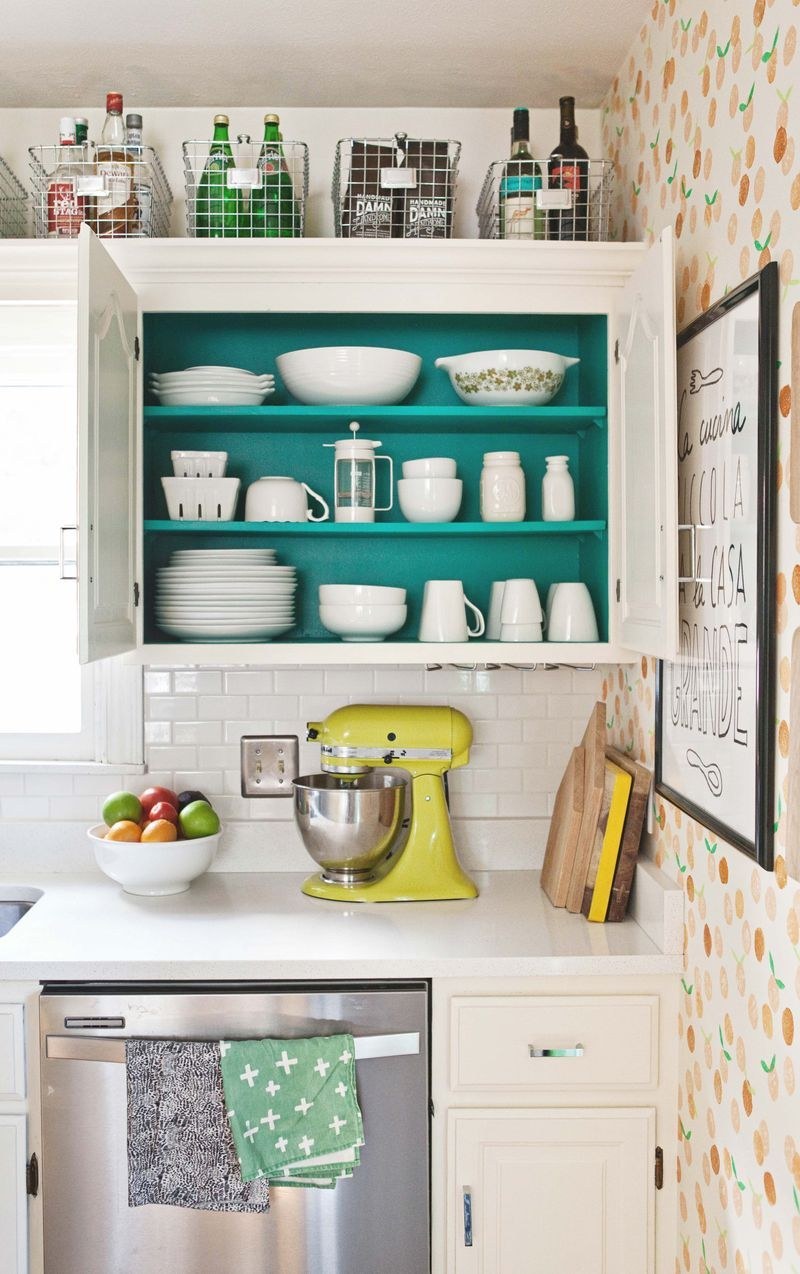 21.
Or, if you're sharing your small space with a partner, mixing unexpected prints.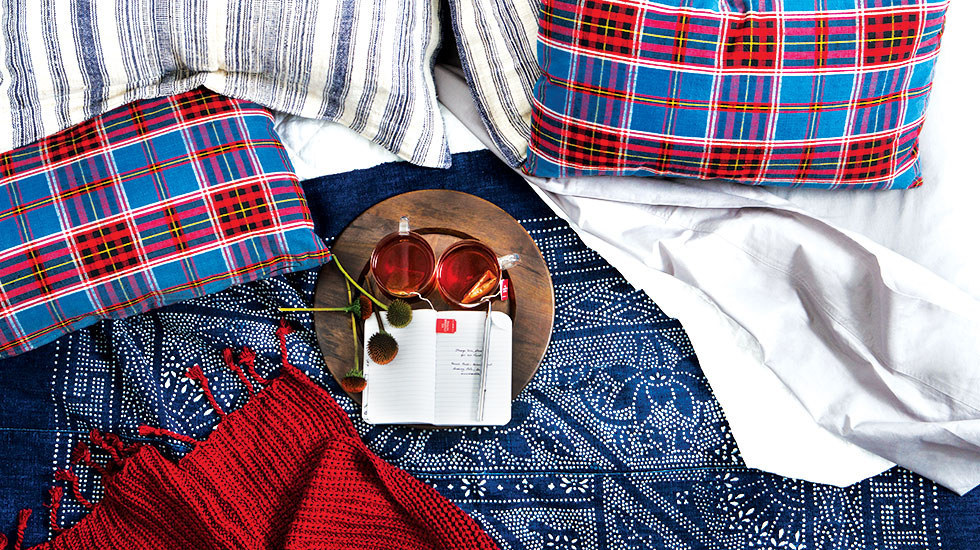 22.
As long as you're connecting the prints to other items in the room, it will feel cohesive, not random.