1.
Père-Lachaise — Paris, France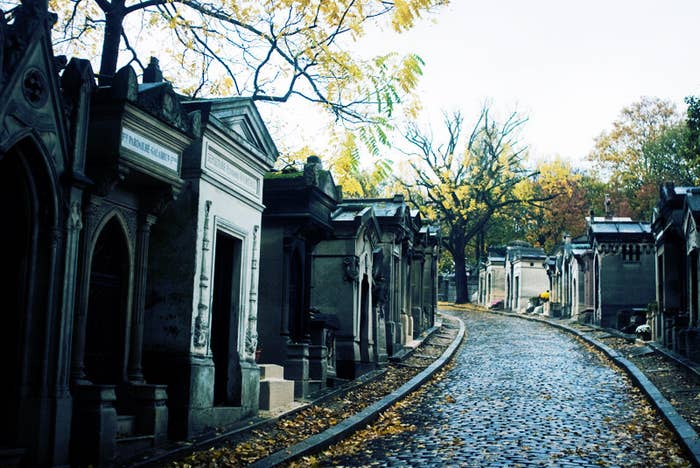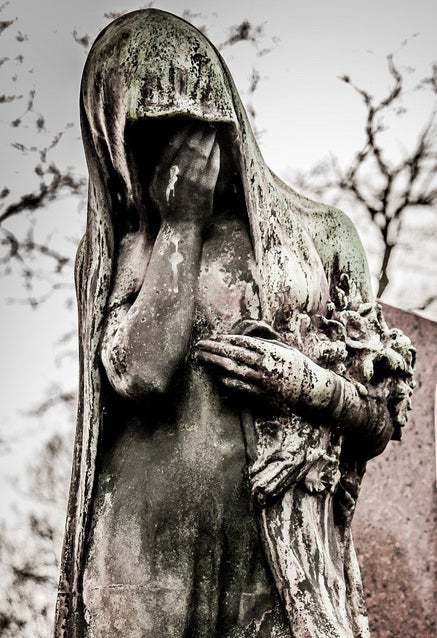 On any given day, rock music can be heard radiating out of Père-Lachaise as fans of Jim Morrison pay their respects to the late musician, but the cemetery is also the final resting place of many other famous artists.
Notable residents: Jim Morrison (1943–1973), lead singer of The Doors; Oscar Wilde (1854–1900), poet and writer; Èdith Piaf (1915–1963), singer; to name a few.
2.
Merry Cemetery — Sapanta, Romania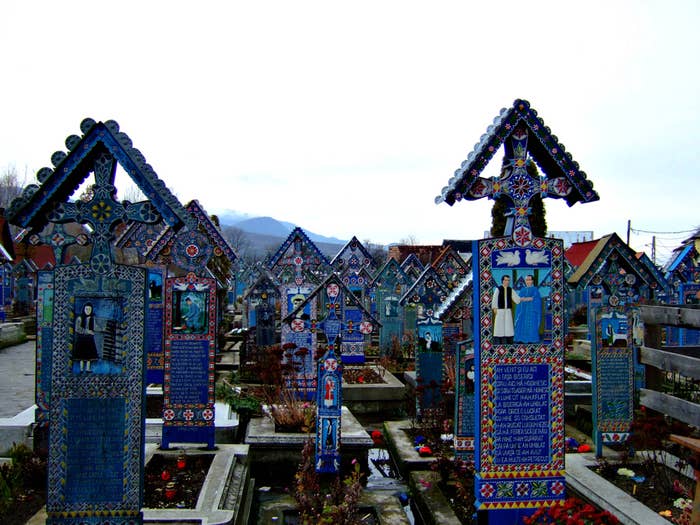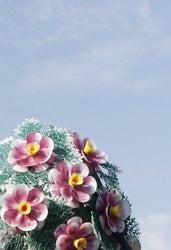 Each grave site is marked with a brightly colored tombstone that depicts either the person buried or a memorable scene from their life. Many tombstones include a funny epitaph or poem.
Notable residents: None.
3.
St. Louis No. 1 — New Orleans, La.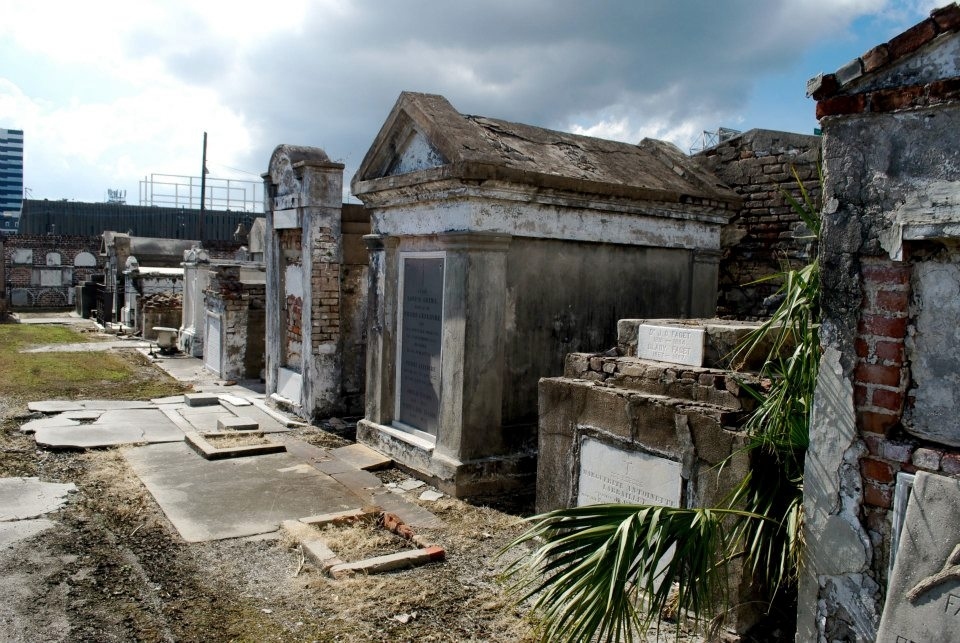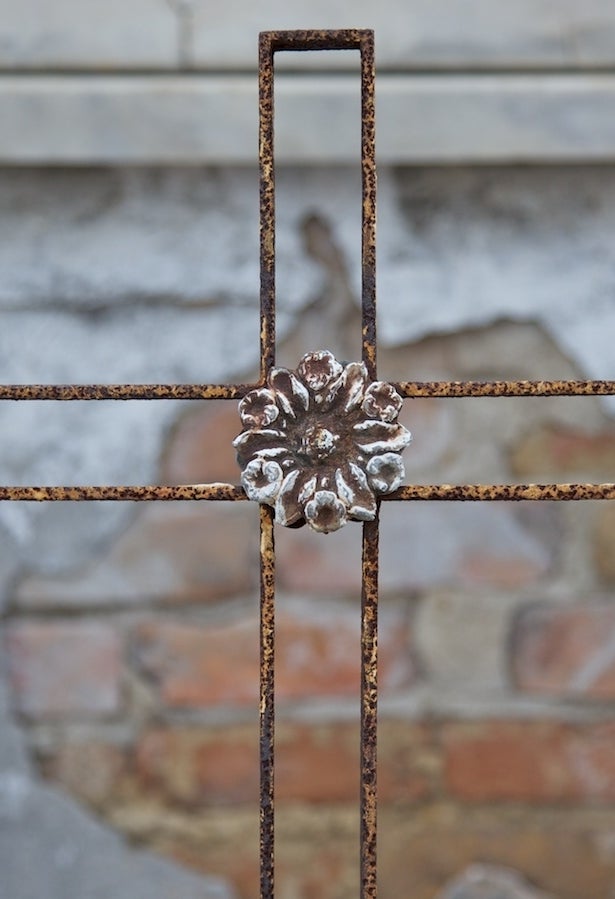 This above-ground cemetery was built with floods in mind, since New Orleans sits below sea level. Yet the cemetery has certainly been weathered over the years, giving it a spooky, dilapidated appeal.
Notable residents: Marie Laveau (1794–1881), voodoo priestess.
4.
La Recoleta Cemetery — Buenos Aires, Argentina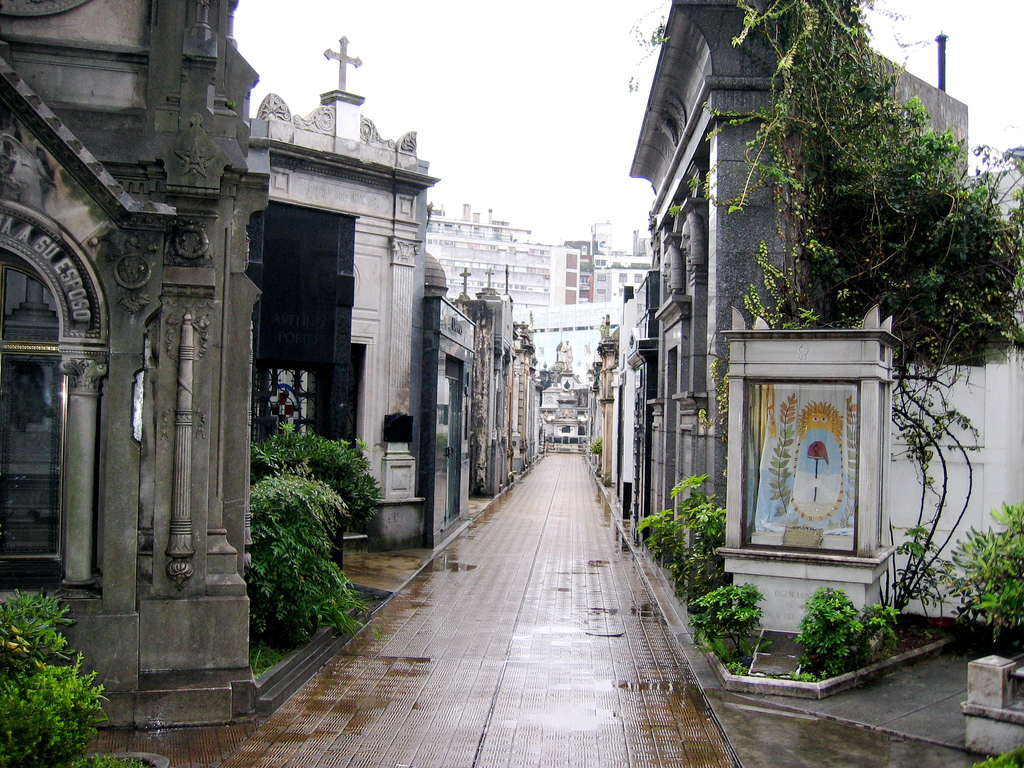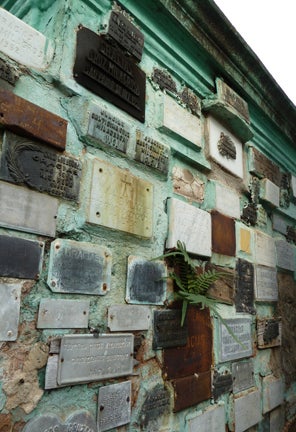 These elaborate above-ground mausoleums took over the preexisting traditional cemetery in the mid-1800s when the wealthy began inhabiting this area of the city.
Notable residents: Many famous Argentinians, including Bartolomé Mitre (1821–1906), president of Argentina.
5.
Xoxocotlan — Oaxaca, Mexico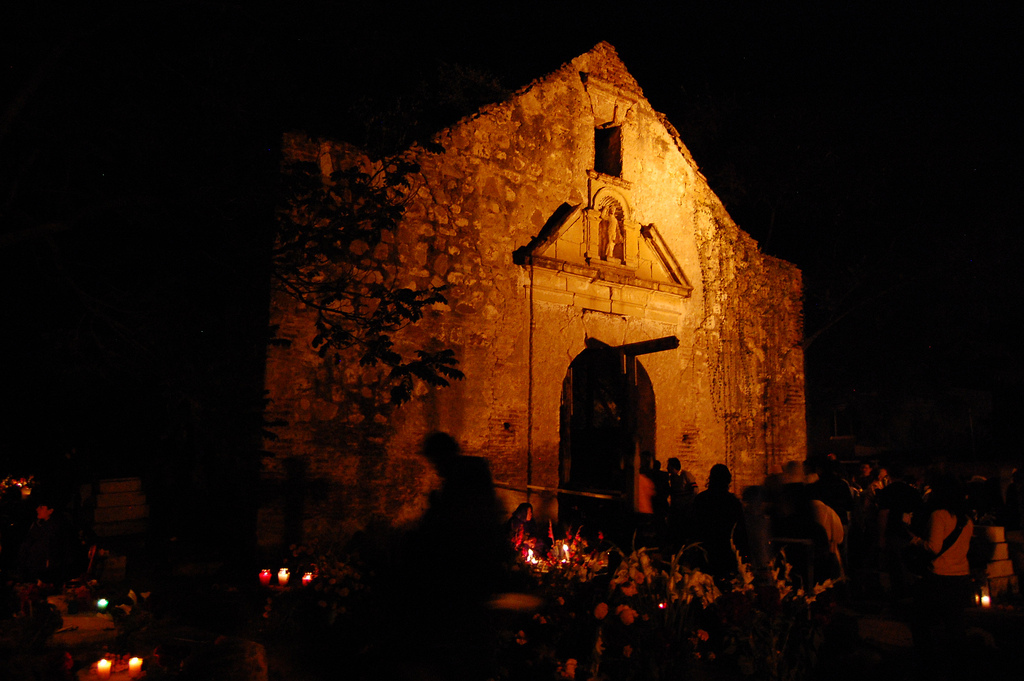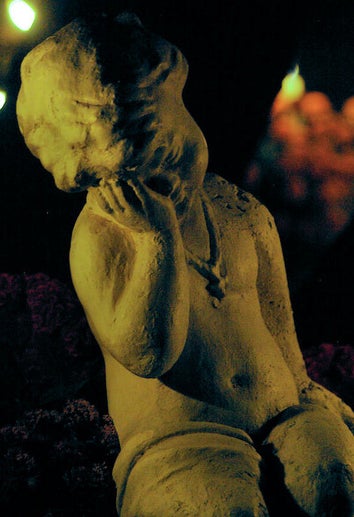 This cemetery comes alive on the Day of the Dead (Nov. 1), when mourners crowd its grounds to celebrate their loved ones.
Notable residents: None.
6.
Old Jewish Cemetery — Prague, Czech Republic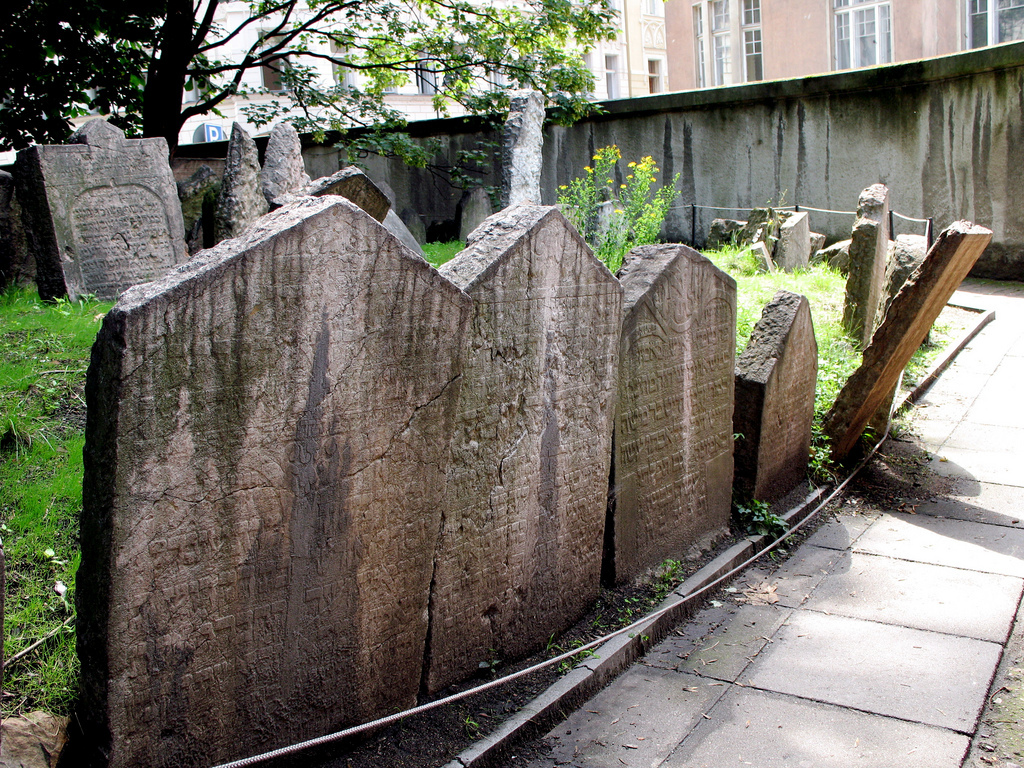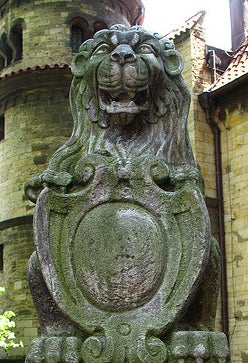 Over 12,000 graves are squeezed into this city-block-sized cemetery. It sits 10 feet above street level because graves were piled on top of each other when they ran out of horizontal room.
Notable residents: Judah Loew Ben Bezalel (1520–1609), chief rabbi of Prague.
7.
Lone Fir Cemetery — Portland, Ore.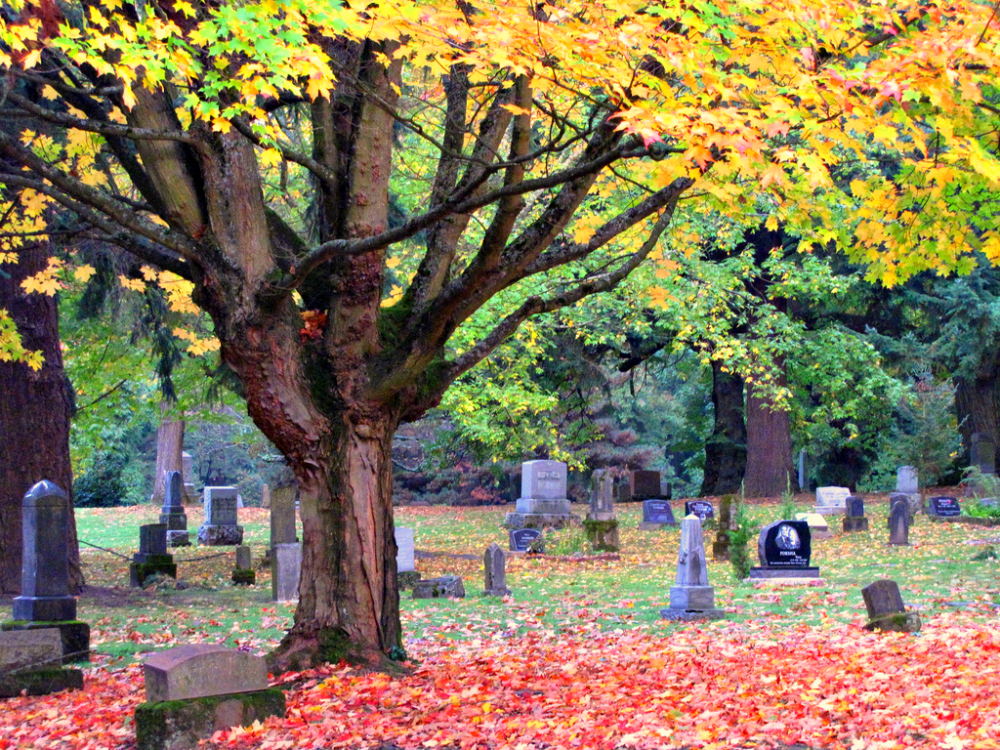 Lone Fir is one of the few cemeteries that allows mourners to plant trees or flowers in honor of their loved ones. As a result, the cemetery has become a community garden of sorts.
Notable residents: Many of the Chinese immigrants that built Portland from the ground up are buried here.
8.
Green-Wood Cemetery—Brooklyn, N.Y.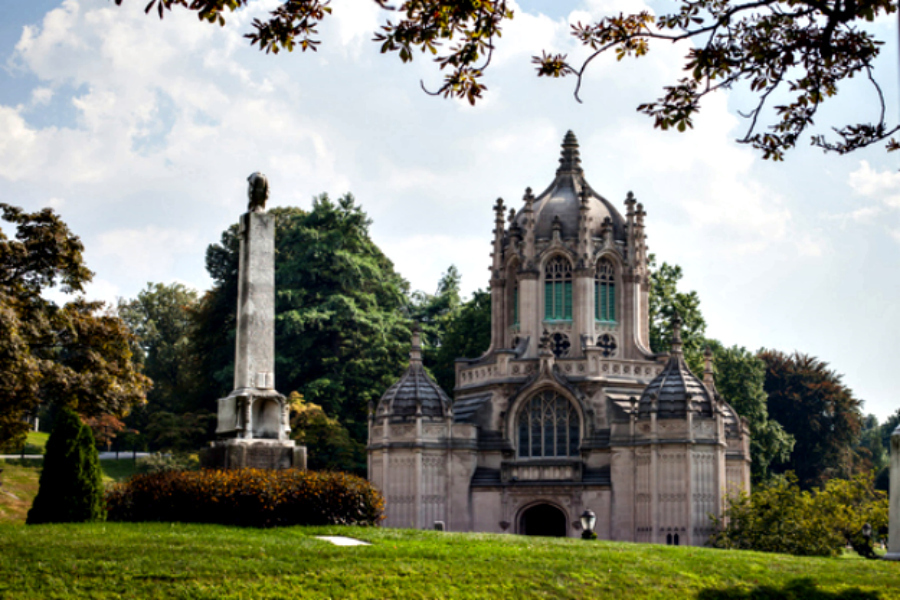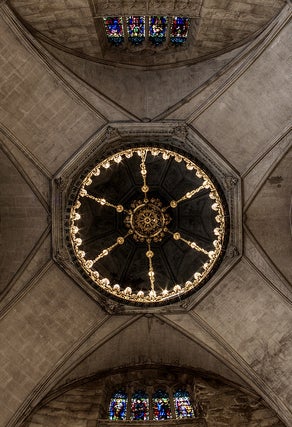 From many points throughout the graveyard, sweeping views of Manhattan and beyond are visible.
Notable residents: Louis Comfort Tiffany (1848–1933), designer and artist.
9.
Highgate Cemetery — London, England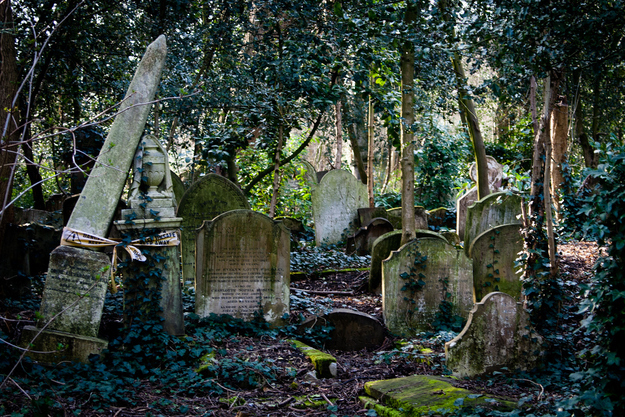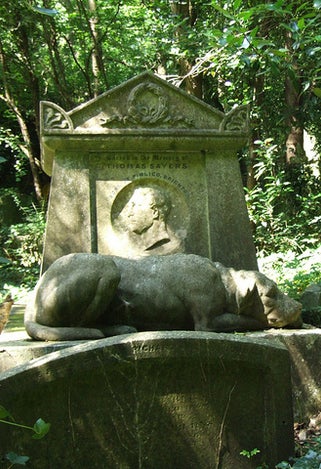 This haggard, Victorian-style cemetery was built on the outskirts of North London because preexisting cemeteries in Central London were contaminating drinking water. A vampire was rumored to haunt its gates in the 1970s.
Notable residents: Karl Marx (1818–1883), philosopher.
10.
Cemeterio General — Santiago, Chile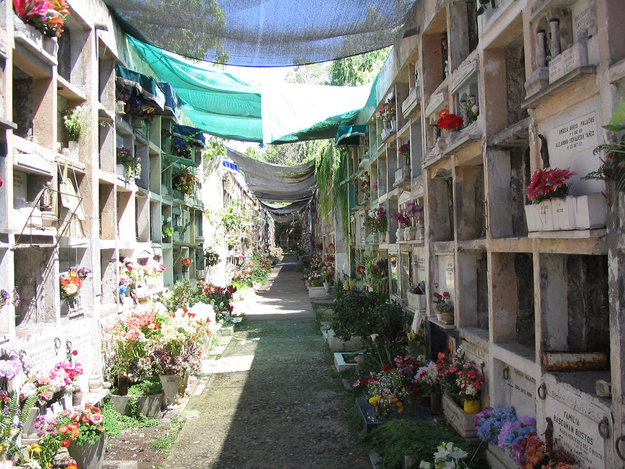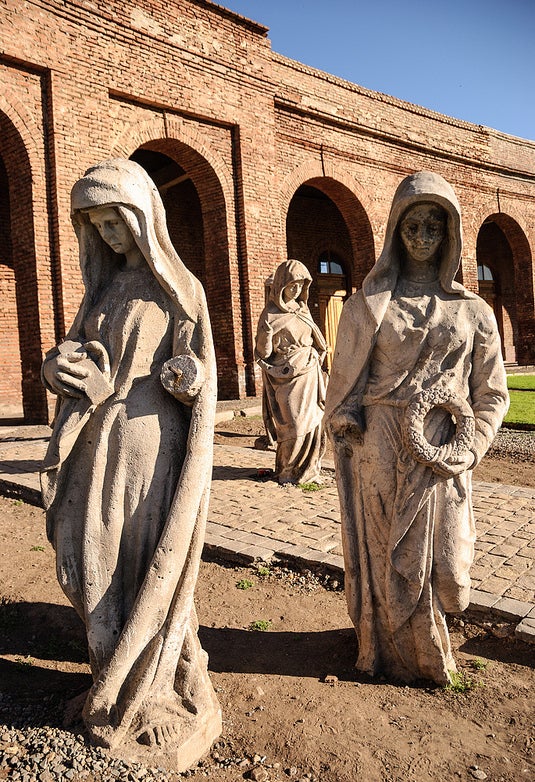 With over two million deceased interred, Cementerio General is the largest cemetery in all of South America.
Notable residents: Everyone from commoners to presidents.
11.
Bonaventure — Savannah, Ga.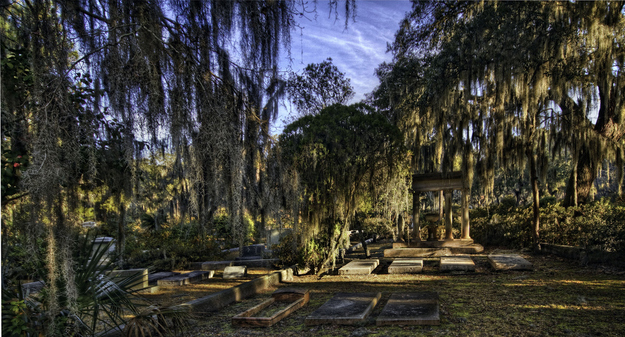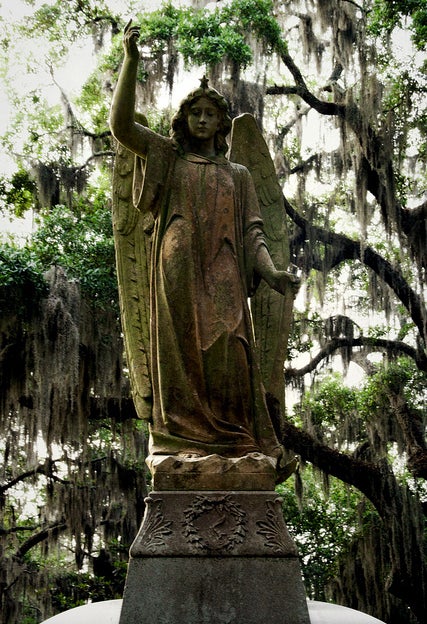 Built on an old plantation, Bonaventure is now famous for being featured on the cover of Midnight in the Garden of Good and Evil by John Berendt.
Notable residents: Conrad Aiken (1889–1973), novelist and poet.
12.
Punta Arenas Cemetery — Punta Arenas, Chile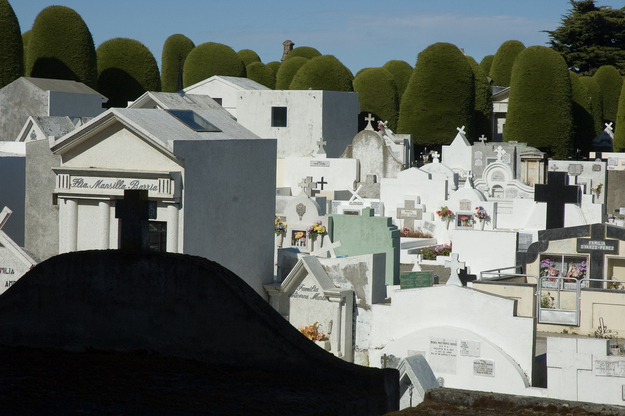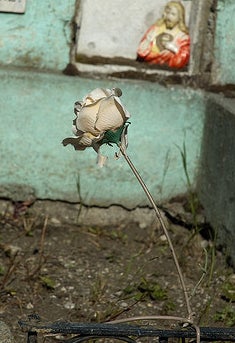 In 1919, wealthy pioneer Sara Braun donated money to build the cemetery's front gate on the condition that once her body passed through, the gates would remain closed forever. And so they have.
Notable residents: Sara Braun (?-?), Russian pioneer.
13.
Novodevichy Cemetery — Moscow, Russia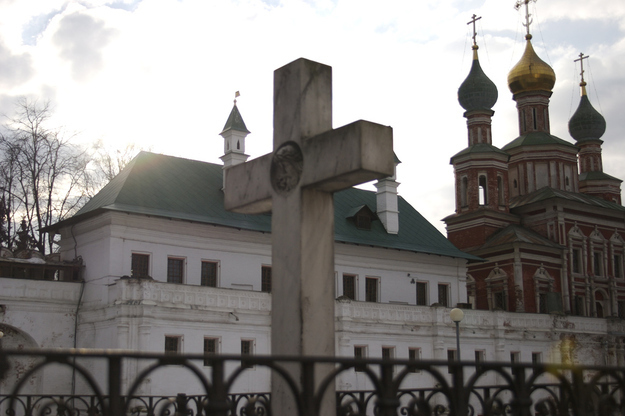 In the 1930s, the remains of many famous Muscovites were transferred from smaller cemeteries that were being demolished throughout Moscow.
Notable residents: Boris Yeltsin (1931–2007), first president of the Russian Federation.
14.
Woodlawn Cemetery — Bronx, N.Y.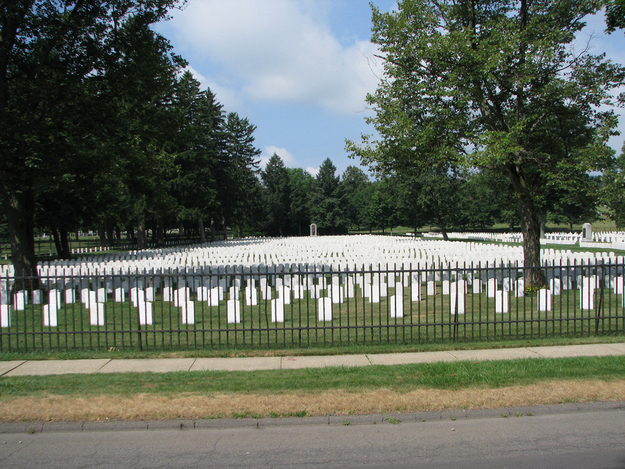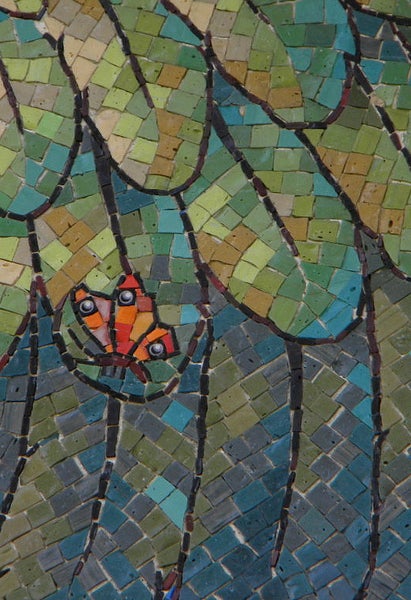 With more than 30,000 laid to rest there, the Woodlawn Cemetery has been deemed a national landmark.
Notable residents: Duke Ellington (1889–1974), jazz musician, and Joseph Pulitzer (1847–1911), journalist.
15.
Waverley Cemetery — Sydney, Australia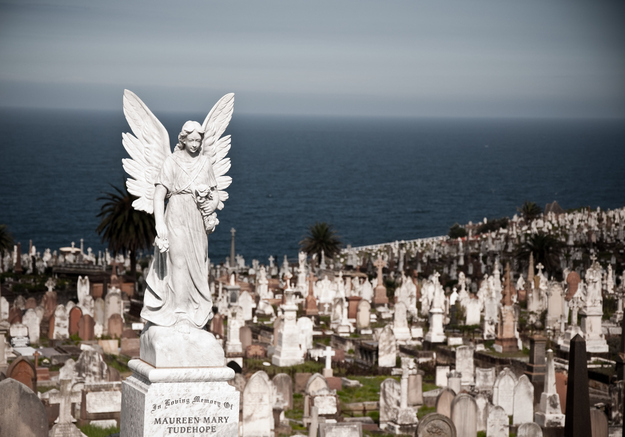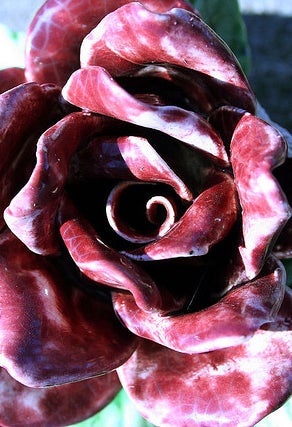 This resting place with a view was beautiful enough to be featured in Baz Luhrmann's The Great Gatsby.
Notable residents: Henry Lawson (1867–1922), writer and poet.