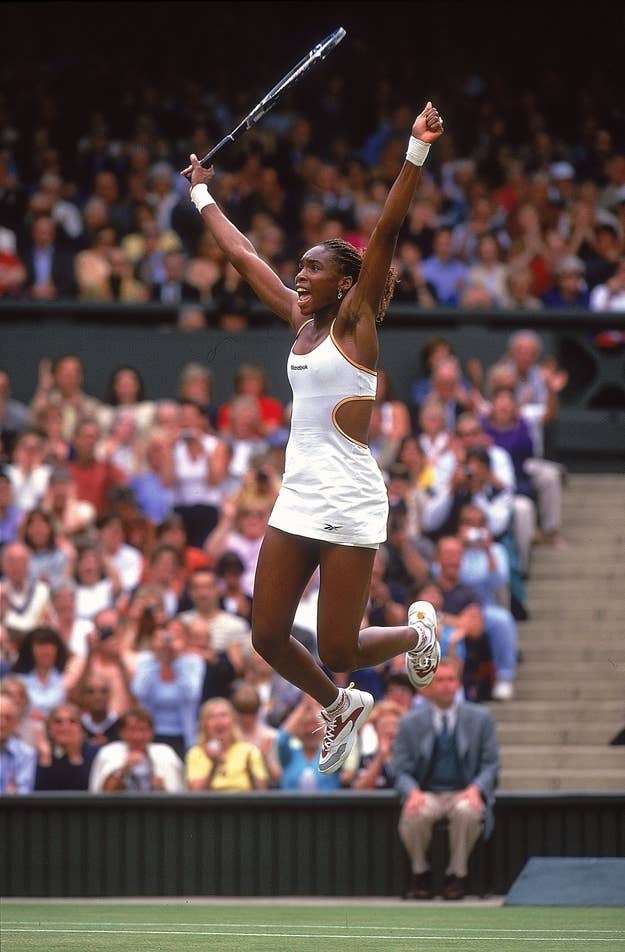 If the first installment of ESPN's Nine for IX documentary series — a spin-off of its successful 30 for 30 series — is any indication, sports fans (regardless of gender or sporting preference) are in for a treat. The initial film, Venus Vs., follows Venus Williams as she puts the weight of her late-career celebrity into the decades-long fight, begun by Billie Jean King in 1968, for female players to receive the same prize money as men at Wimbledon. Part biography, part appreciation, the hour-long film is a thorough examination of the way Venus Williams, her physical ability waning, is trying to transcend her sport and her own public identity.
And that — a sense of the epic dramas lurking behind the day-to-day wins and losses — is what pretty much all the documentaries in the original 30 for 30 series had, save for one critical point: that series' proportion of female-centric pieces was abysmally low. Out of 30 films, just two had a female protagonist. One was a film on the years-long rivalry (and eventual friendship) between tennis stars Chris Evert and Martina Navratilova. The other was a dreadful exploration into the doping life of sprinter Marion Jones that was so revisionist and apologist and distorted that it is generally regarded as the worst of the lot. (And of the 21 that have followed since the original batch, only one, on the life and times of transsexual tennis player Renée Richards, focused on any specific part of women's athletics.) So where the first 51 films have come up short, the Nine for IX series seeks to excel.
It's an encouraging start, and the next episode, which debuts tonight, appears ready to carry along last week's momentum. A profile of former Tennessee women's basketball coach Pat Summitt, the winningest hoops coach in NCAA history, called Pat XO, looks like yet another winner — and sight unseen, there's not another of the next seven installments that doesn't sound fascinating. (The one on Olympic distance runner Mary Decker, who suffered an infamous fall during the 3,000-meter race at the 1984 Summer Olympics, looks like it could be the star of the bunch.) None of them seem perfunctory; there's no air of "here's some women's stuff just so you don't complain."
When ESPN is at the top of its game, there is no one better to convey these types of stories to a wide audience. Let's hope this series does them justice.