The Only Broadway Show You Need To See This Year
It's called Hamilton and it's a hip-hop musical about America's first Secretary of the Treasury. Yes, you read that right.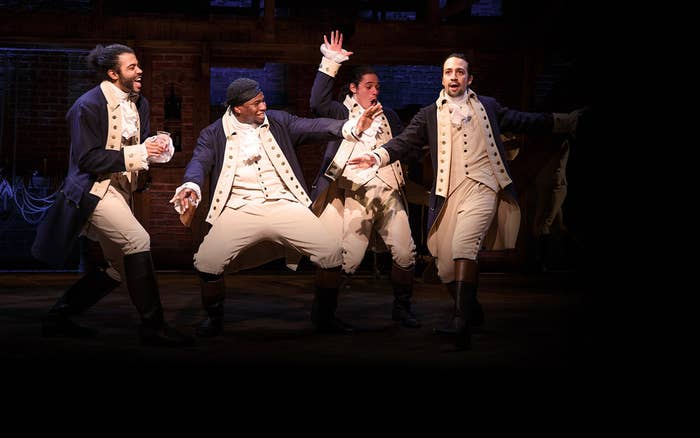 Six years ago, Broadway darling Lin-Manuel Miranda was asked to be a part of the White House's first Spoken Word Jam. Instead of performing a number from his Broadway hit In the Heights, he opted for the first song from what he was calling "The Hamilton Mixtape."
"I'm actually working on a hip-hop album. It's a concept album about the life of someone who I think embodies hip-hop, Treasury Secretary Alexander Hamilton," he said at the White House during the event in May 2009. "You laugh, but it's true!" Miranda continued that Hamilton's greatest successes, as well as his failures, were all on the strength of his writing: "I think he embodies the word's ability to make a difference."
Now "The Hamilton Mixtape" is finally seeing the light of day in the form of Hamilton, a musical currently playing at the Public Theater in New York and heading to Broadway in previews on July 13.
And much like Hamilton the person (who's played by Miranda), the strength of Miranda's writing in Hamilton emphasizes the word's ability to make a difference. He's struck the balance between accessibility, intelligence, and emotional impact. Miranda doesn't dumb anything down – in fact, part of the fun of Hamilton is adapting your ear to catch his rap couplets as they fly out of the characters' mouths.
The mostly sung-through musical is a crash course in history layered with a contemporary score and lyrics that touch upon issues like immigration, making Hamilton incredibly relevant and resonant for a current audience. It's also a love letter to Miranda's obsession with both '90s hip-hop and musical theater, which is reinforced in the character descriptions he wrote for the casting call. For Alexander Hamilton, for example: "non- white, 30s, Tenor-Baritone. An earnest, ambitious hothead, a man possessed. Speaks his mind, no matter the cost. Must be able to rap VERY well. Eminem meets Sweeney Todd." (George Washington is "John Legend meets Mufasa," while Aaron Burr is "Javert meets Mos Def.")
At a talkback after the performance of Hamilton I attended in March, Miranda said he tapped into the hip-hop personalities of each of the historical figures in the show as he was writing the music. Hamilton's love interests, the socialite Schuyler sisters, are an 18th century Destiny's Child; double agent badass Hercules Mulligan channels Busta Rhymes; Thomas Jefferson's fashionably late arrival ties in Gil Scott-Heron; petulant King George makes his feelings known with a Britpop soundtrack; Washington's songs are driven by heavy beats and soulful melodies a la Legend; and, of course, rapid-fire raps are the centerpiece of the eponymous character's music.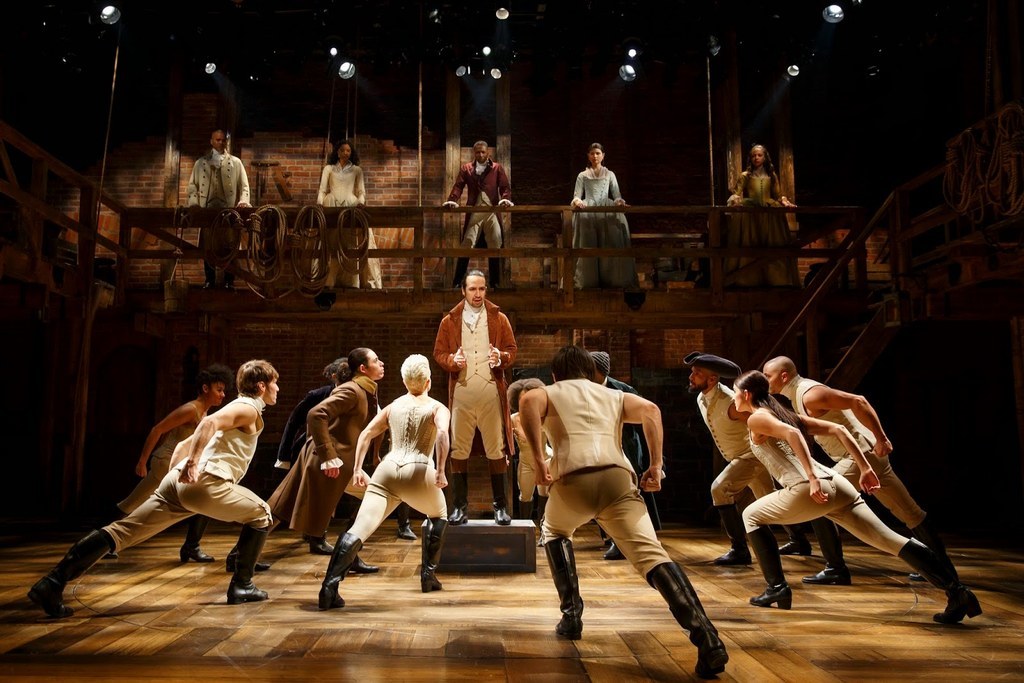 In addition to Hamilton's ability to find the perfect harmony between the past and the present through its historic storytelling and the very contemporary music through which it tells those stories, is the musical's mass appeal and diverse cast, which has been a topic of recent conversation on Broadway. Not one of the principal characters in Hamilton is white, and that was important to Miranda.
"This is a story about America then, told by America now, and we want to eliminate any distance — our story should look the way our country looks," he told the New York Times in February. "Then we found the best people to embody these parts. I think it's a very powerful statement without having to be a statement."
One of the reoccurring questions asked throughout Hamilton is "Who lives, who dies, who tells your story?" Alexander Hamilton is lucky that Lin-Manuel Miranda chose to tell his.