Before starring together in on Broadway in this season's "If/Then," Idina Menzel and Anthony Rapp were both part of the original Broadway Cast of Rent in 1996.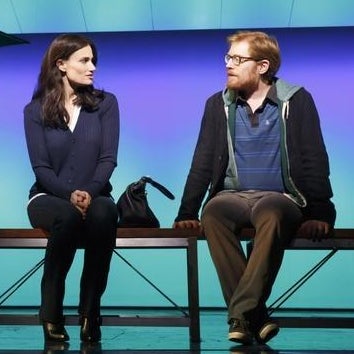 Menzel and Rapp in If/Then in 2014; Menzel (center) in Rent; Rapp in Rent
The show's most well-known song is "Seasons of Love," which you can watch Rapp and Menzel perform with Rent's original Broadway cast at the 1996 Tony Awards.
On April 12, Menzel and Rapp honored their history and led their new show's cast in an emotional rendition of "Seasons of Love" to raise money for Broadway Cares/Equity Fights AIDS.