1.
Make "Bottom of the Mustard Bottle" Vinaigrette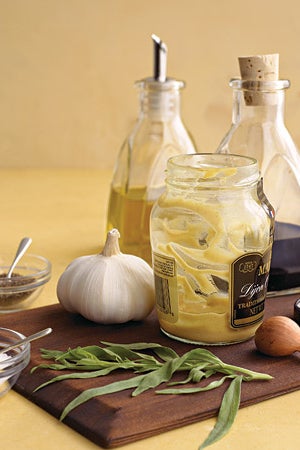 Here's is a great tip from cookbook author Dorie Greenspan: When there's just a smidgen of mustard left in a jar, build your own vinaigrette in it.
To make hers, Greenspan adds a tablespoon of vinegar (you can use white wine vinegar, red wine vinegar, balsamic vinegar, anything you like), plus some salt and pepper. At that point, you could also add some chopped fresh herbs, minced garlic, and minced shallots, as Martha Stewart recommends. Close the jar and shake it up. Then add three times the amount of olive oil as the amount of vinegar you used. (So if you added 1 tablespoon of vinegar, add 3 tablespoons of oil.) Screw on the top of the jar and shake again. If necessary, add more oil and vinegar, salt and/or pepper little by little until you're happy.
2.
Use an empty yogurt container as a measuring cup.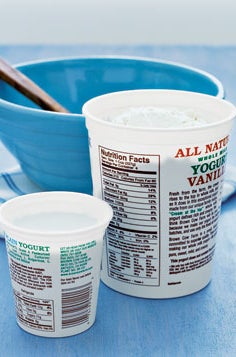 This great tip comes from Real Simple: If you fill a standard 8-ounce yogurt container with flour or liquid, that's about 1 cup. Fill a quart container and you've got about 4 cups. You can also use 4-ounce size for a ½-cup and a 6-ounce size for a ¾-cup measure.
3.
Make "Bottom of the Honey Jar" Lemonade...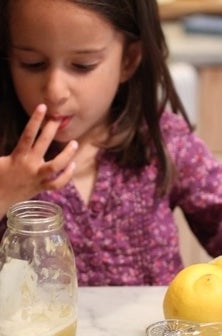 When you have a bit of honey left in the bottom of the jar, make like New York Times food writer Melissa Clark and use it to make lemonade. Her instructions: Squeeze fresh lemon juice in — it helps break down that hardened leftover honey. Give it a good shake and refrigerate. When you're ready to drink it, mix in a glass of water or club soda until it tastes right.
4.
...or "Bottom of the Honey Jar" Simple Syrup.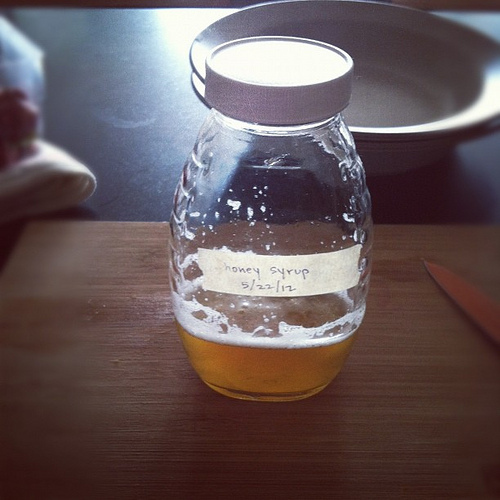 Melissa Clark's idea was inspired by this one from Sassy Radish blogger Olga Massov: Instead of squeezing in lemon juice, just add the same amount of hot water as there is leftover honey. Give the jar a shake and use it as simple syrup in cocktails.
5.
Use an empty 20-ounce soda bottle to portion out single servings of spaghetti.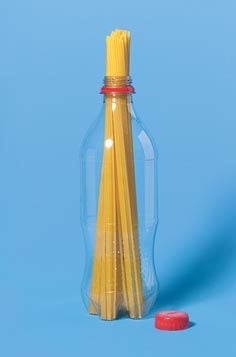 The opening of an empty 20-ounce soda or water bottle fits just enough uncooked spaghetti for a single serving. If you need four servings, just use the bottle to measure it four times.
6.
Turn a bottle of whiskey into a soap dispenser.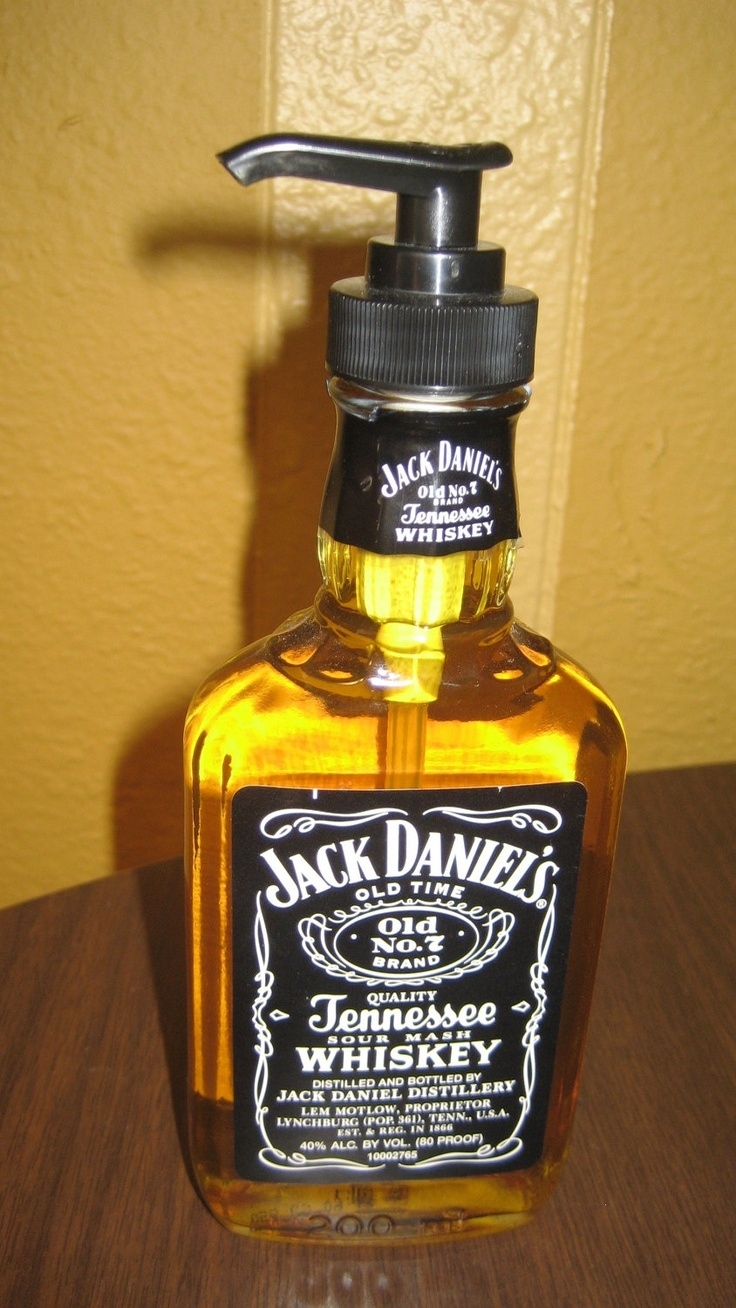 7.
Turn baby food jars into a spice rack with chalkboard paint.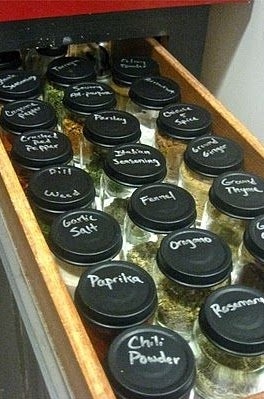 8.
Use a glass Mason jar as a blender jar.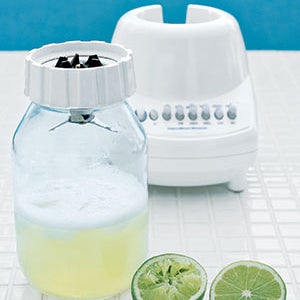 9.
Turn a peanut butter jar into a cookie cutter, a vase, or storage for toys.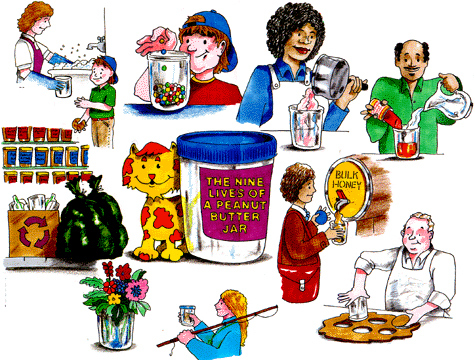 10.
Clean and save your favorite liquor bottles for drinking water.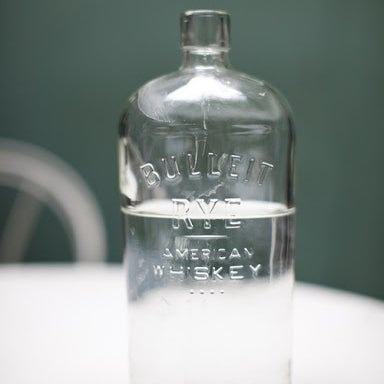 11.
Repurpose empty, clean milk cartons as storage containers.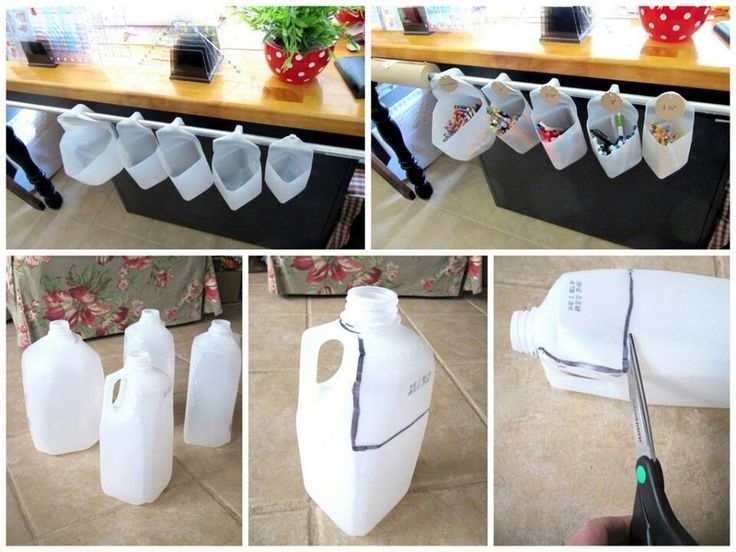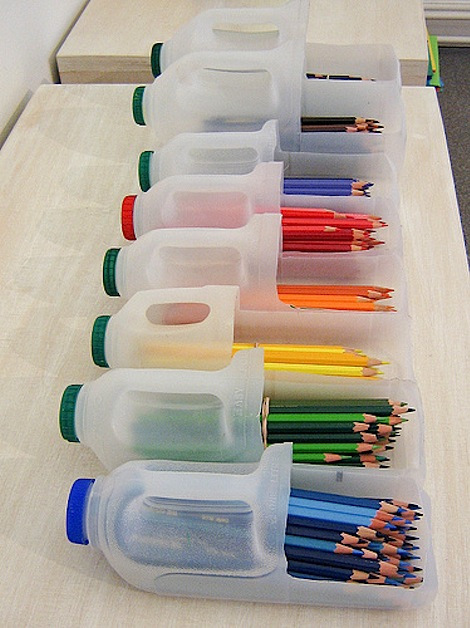 12.
Or turn it into a scoop.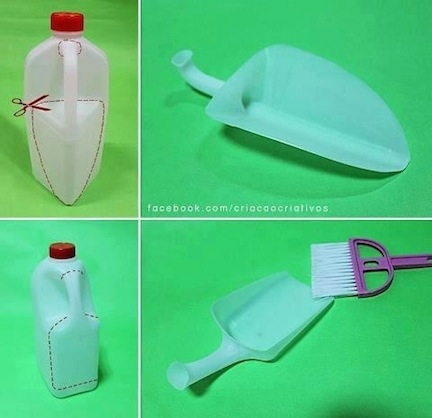 13.
Seal an open bag of snacks with this cool bottle-cap trick.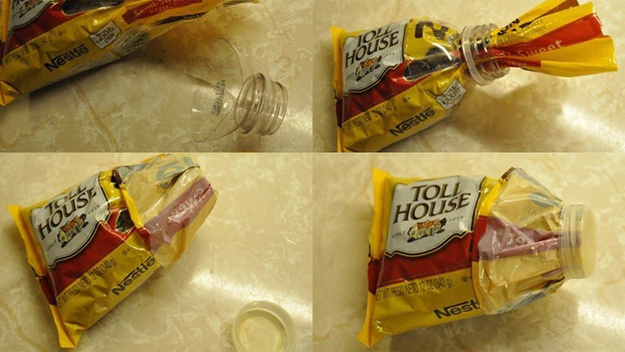 14.
If you buy something in bulk a lot, save the containers to create your own bulk storage set.
15.
Turn an old maple syrup container into a thumb-controlled watering pot.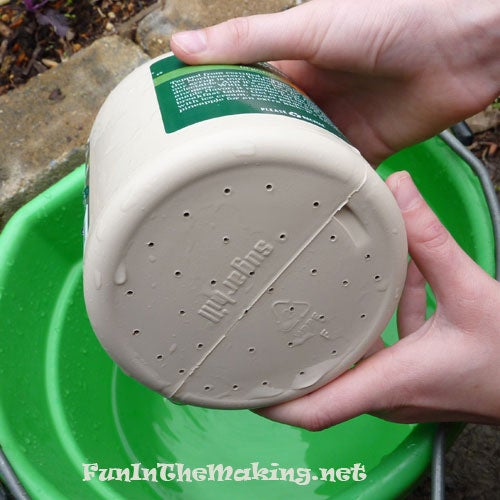 16.
Repurpose coke bottles to hold cooking oils and dish soap.
17.
Use an empty tomato paste can as a biscuit cutter.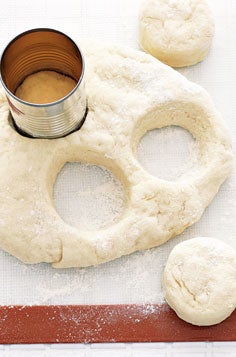 It's the perfect size. Be sure to remove both ends of the can.
19.
Turn screw-off wine-bottle caps into candles.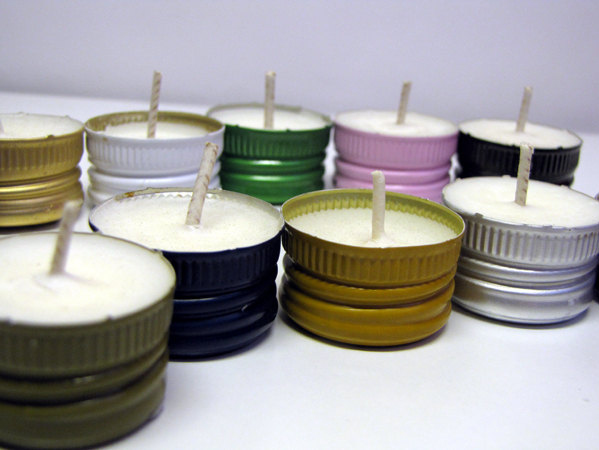 Want more great kitchen tips? Sign up for the BuzzFeed Food newsletter!