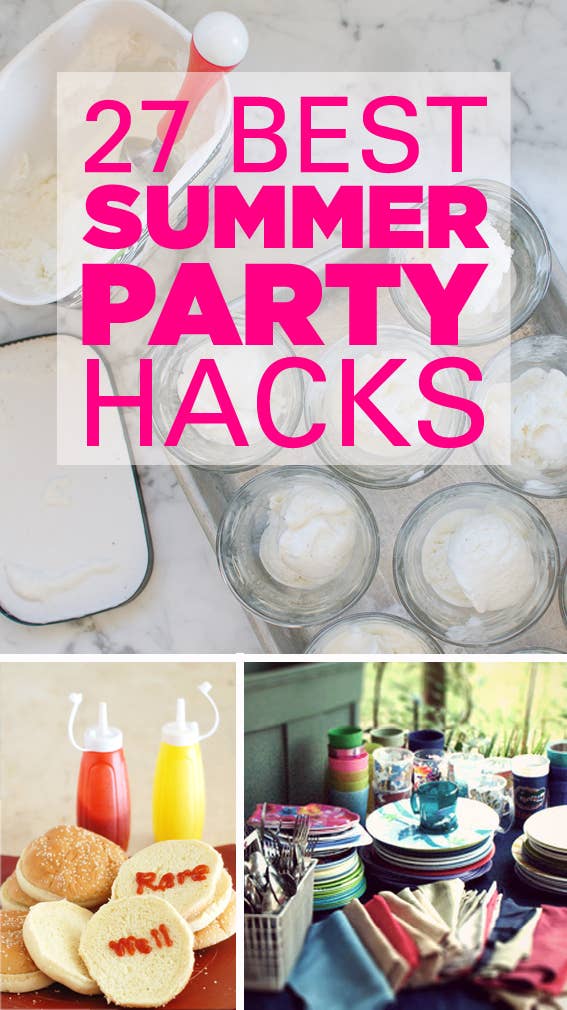 1.
Pre-scoop ice cream and keep it in the freezer.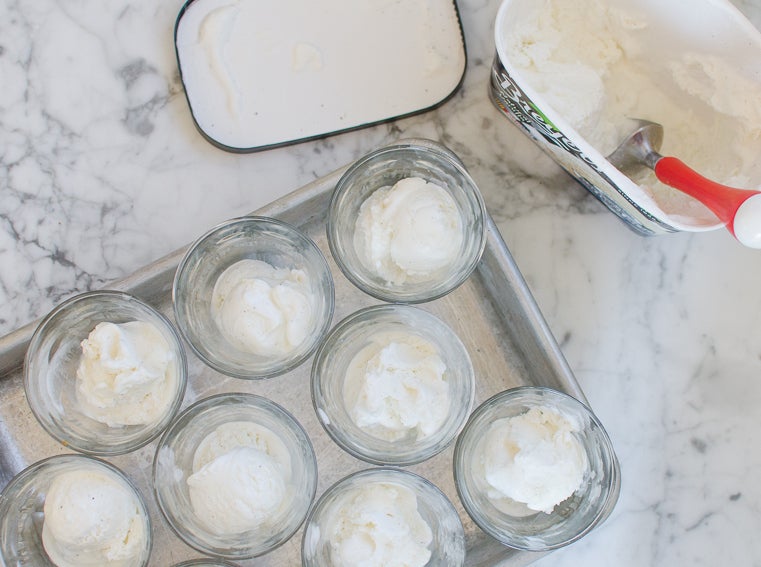 2.
Make a party box to share with friends and neighbors.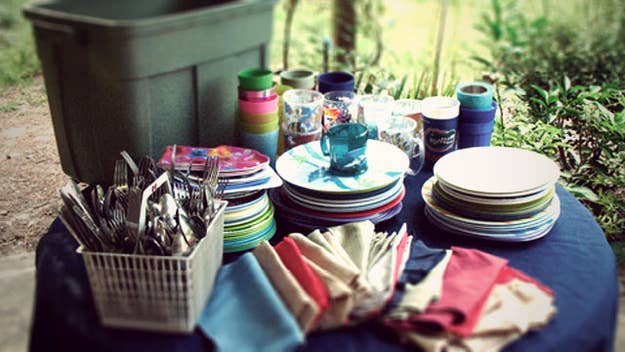 3.
Cook corn on the cob in a cooler to save stovetop space.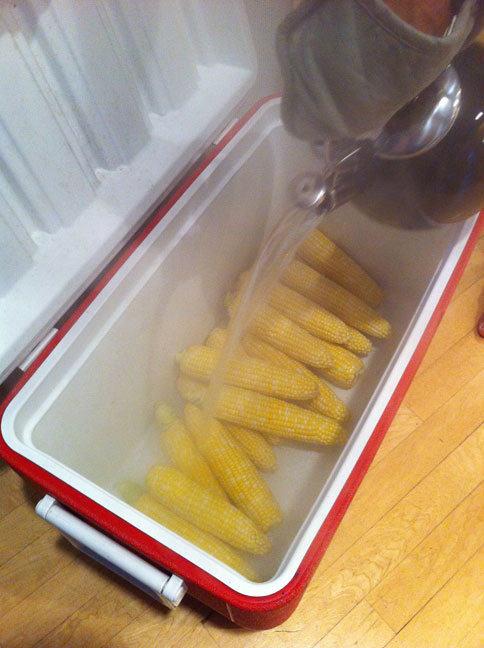 4.
Set out a cute and clearly marked dirty dish bin for guests.
5.
Create a backyard hangout spot with pillows, a rug, lights, and plants.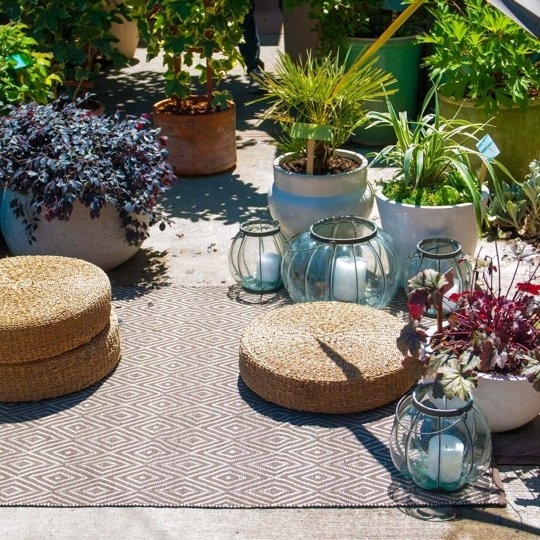 6.
Use ketchup to write your guests' meat doneness preferences for the person manning the grill.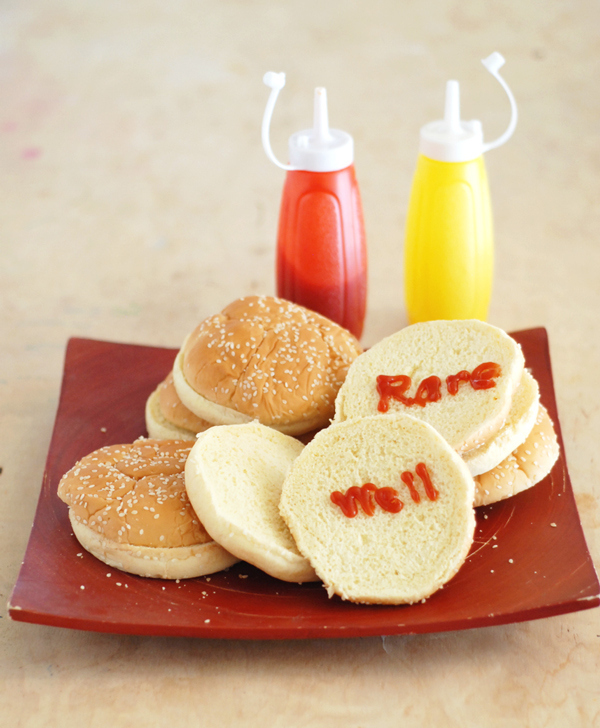 7.
Keep drinks cold with frozen water balloons.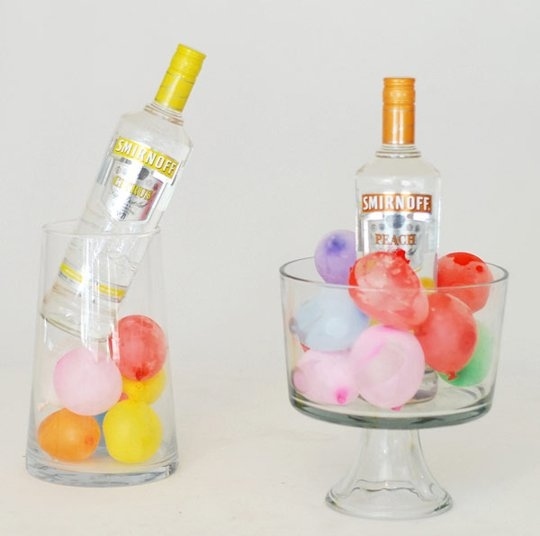 8.
Make an ice block for punch — it melts slower on a hot day and waters down the punch less.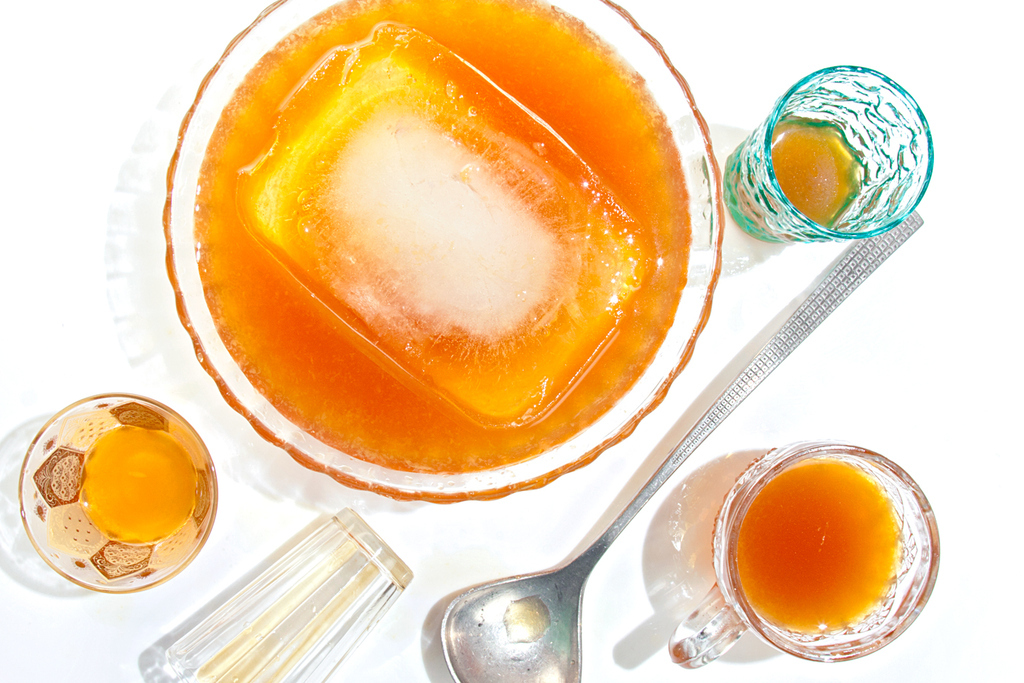 9.
When you don't have beaters, make whipped cream in a jar.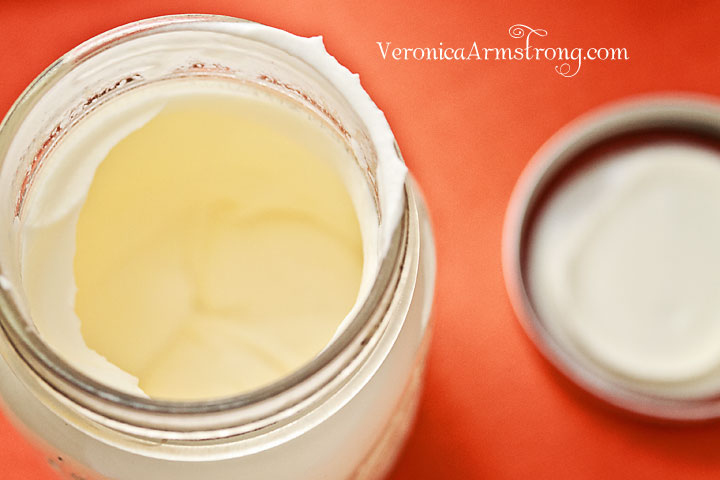 10.
Skewer thin veggies for easier grilling.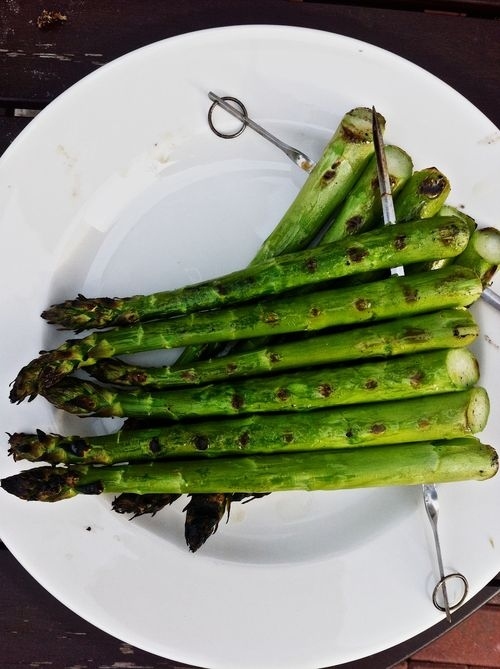 11.
For other meat and veggies, use two skewers per kebab to prevent individual pieces from rotating as you flip them on the grill.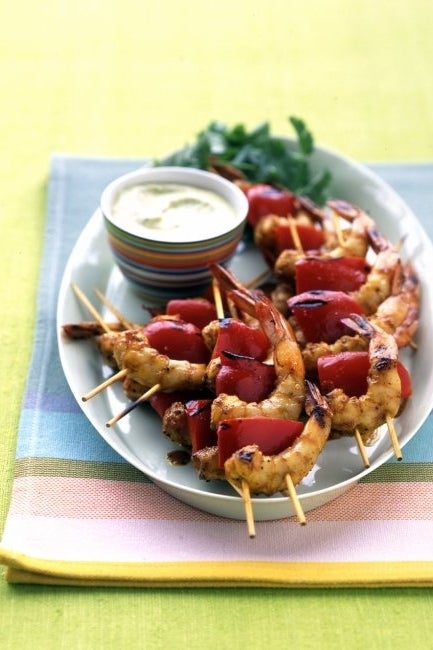 12.
Tie a bottle opener to the handle of the drink tub or cooler.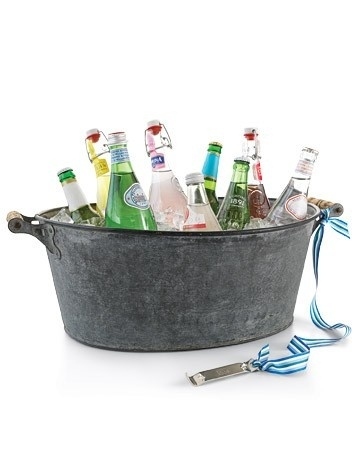 13.
Buy enough booze: Figure three bottles of wine for every four people and four cocktails per guest.*
14.
Make it easy for guests to serve themselves drinks.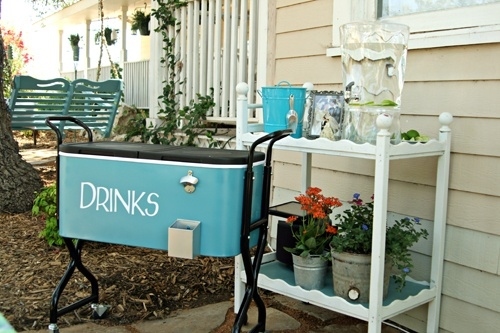 15.
Encourage guests to label and use the same glasses throughout the party.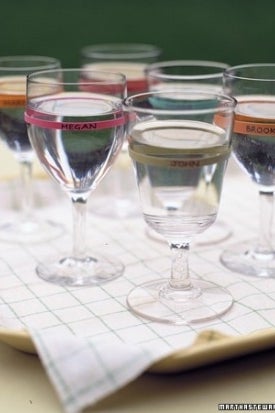 16.
Chill wine quickly with ice water and salt.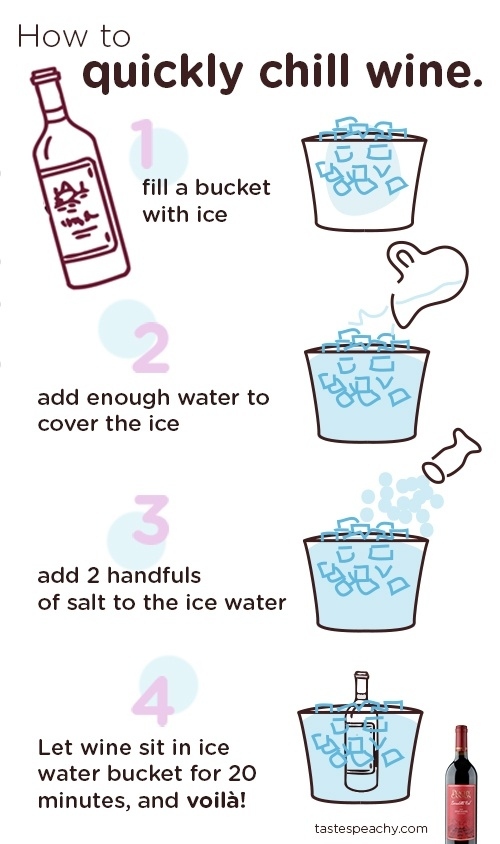 17.
Make party lanterns out of plastic cups.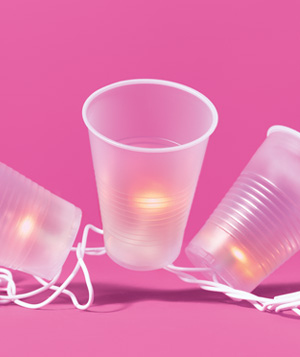 18.
Set out sunscreen and bug spray.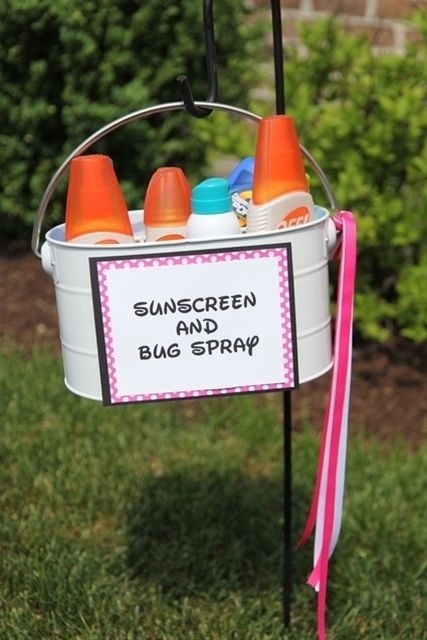 19.
Use your washing machine as a cooler.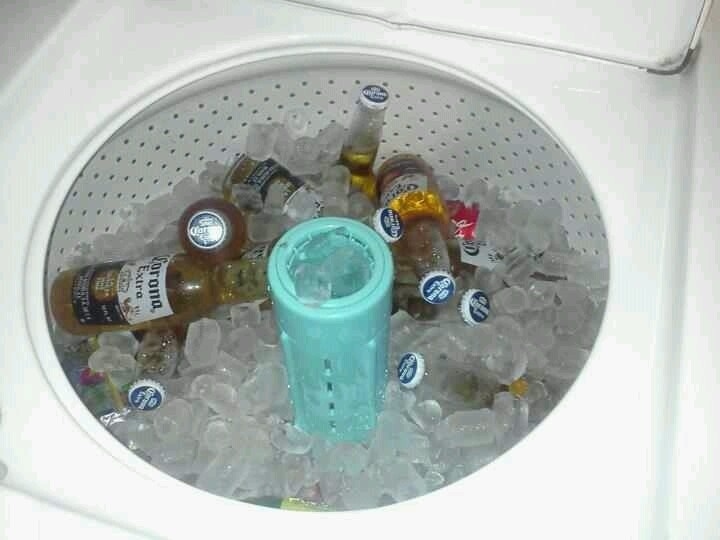 20.
Line popup laundry hampers or baskets with trash bags. Label them and put them everywhere.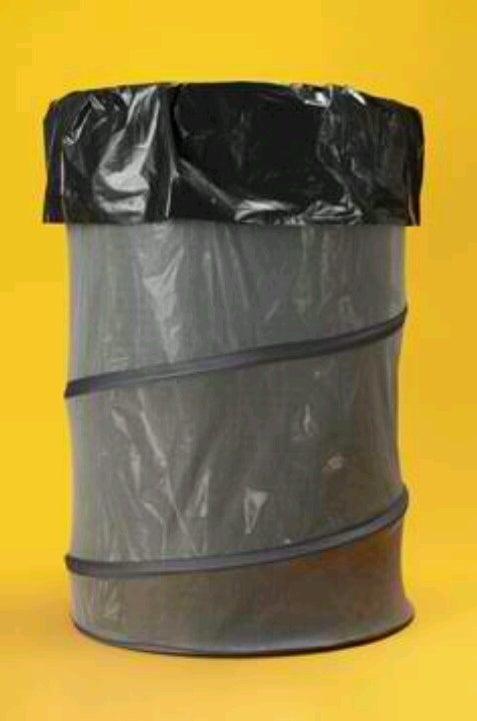 21.
Put tea lights in cleaned-out pickle jars for budget-friendly mood lighting.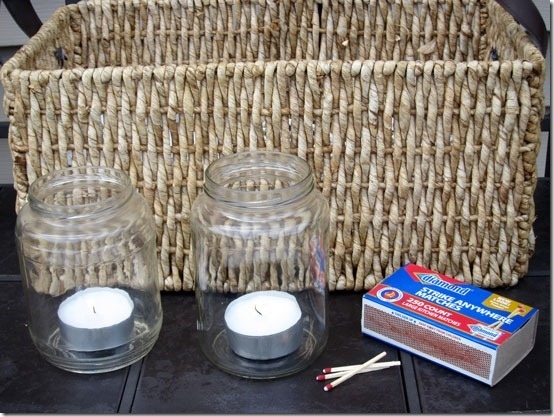 22.
Set out labeled squeeze bottles of simple syrup — plain or flavored — with iced tea or lemonade so guests can sweeten to their taste.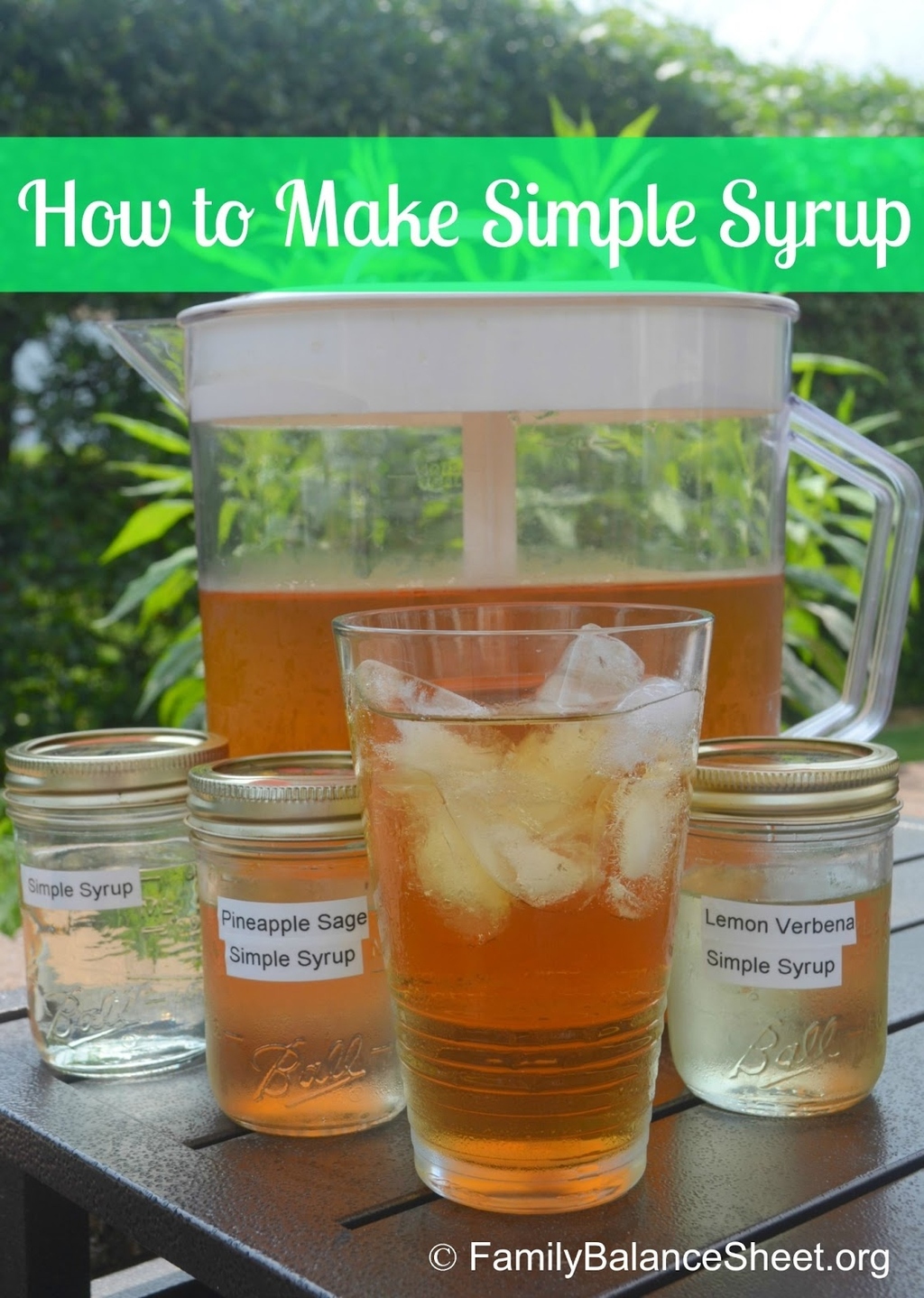 23.
Make sliceable popsicles in a loaf pan.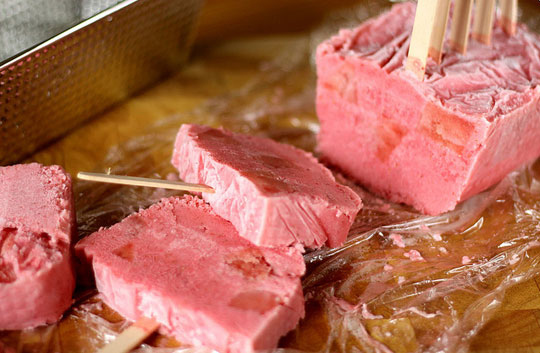 24.
Drop a mini marshmallow in the bottom of a cone to keep ice cream from leaking out.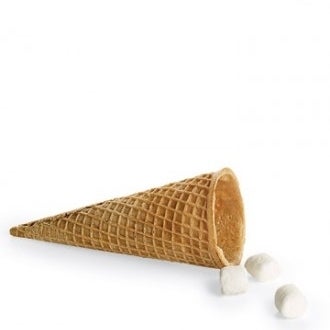 25.
Make a food-safe ant repellant.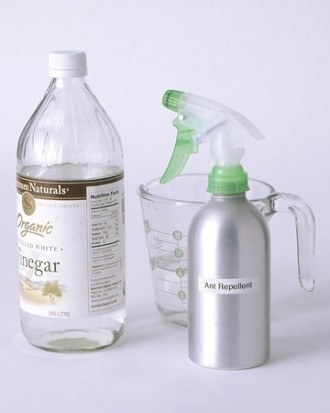 Want more great party hacks like these? Sign up for the BuzzFeed Food newsletter, and we'll send them to you twice a week!