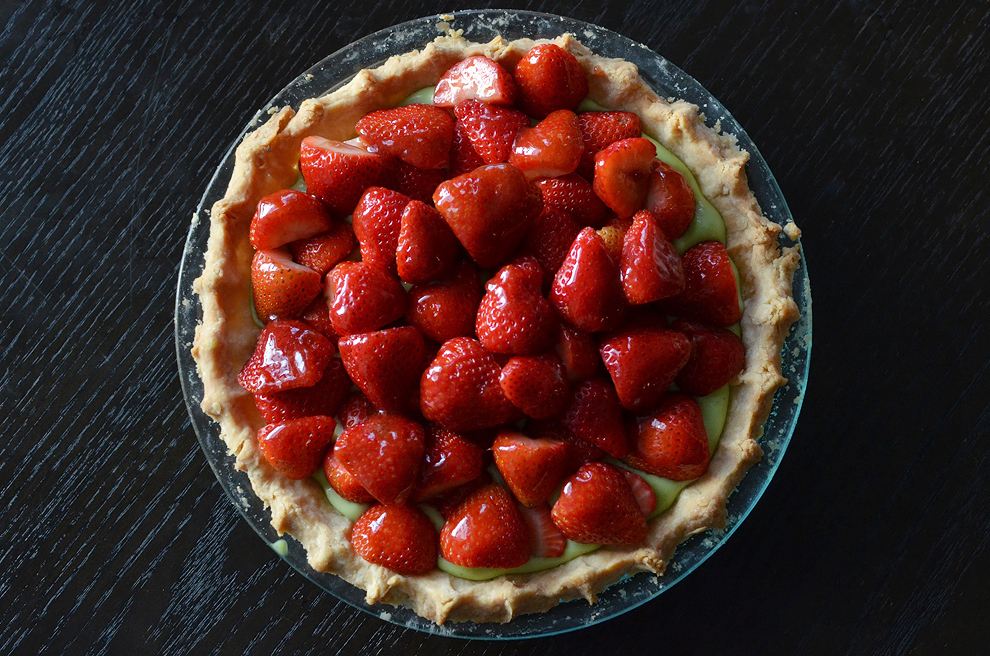 Strawberry-Sweet Pea Pie
INGREDIENTS
For the crust
3 ½ cups all purpose flour (from the freezer if possible)
1 cup (2 sticks) very cold unsalted butter, cut into ½" cubes
¼ cup cold vegetable shortening
1 tablespoon plus 1 teaspoon sugar
1 tablespoon kosher salt
1 tablespoon scant apple cider vinegar + enough ice water to make 3/4 cup liquid
For the filling
3 cups whole milk
¾ cup sugar
¼ teaspoon salt
½ vanilla bean, slit lengthwise
¼ cup cornstarch
1 tablespoon flour
4 large egg yolks
1 cup frozen peas
For the topping
1/3 cup strawberry jelly
3 1-pint baskets fresh strawberries, hulled, halved lengthwise
PREPARATION
For the crust
1. Measure out all of your ingredients for the crust and make sure your butter and shortening are very cold. (It helps to put them in the freezer after they're measured and cut into pieces. It also helps to keep the flour in the freezer.)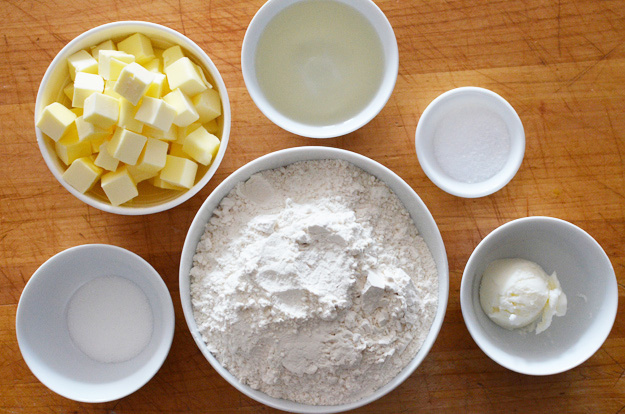 2. Put flour, butter, vegetable shortening, sugar, and salt in a food processor and pulse JUST until butter resembles tiny pebbles, about 12-15 times. (If you don't have a food processor, stir the dry ingredients then cut the fats into the mixture with the tines of a fork until you have tiny pebbles and it's pretty well incorporated.) Transfer to a large bowl. Gradually add vinegar-ice water mixture, using a fork to stir until dough is a mixture of clumpy wet pieces and sandy pieces, adding more water if dry. Take care not to over-moisten your dough — you don't have to use all ¾ cups liquid. Watch the dough and stop adding liquid once it begins to clump. It doesn't need to be completely stuck together.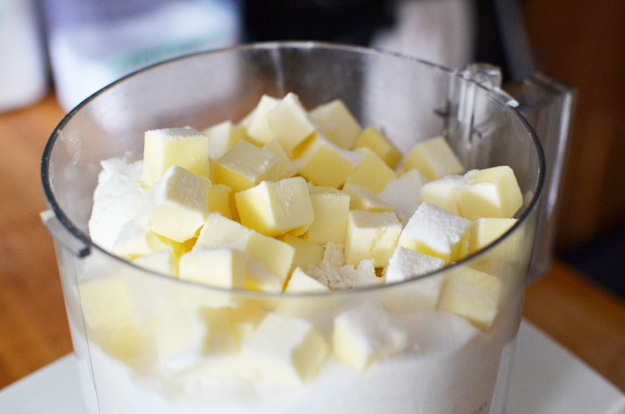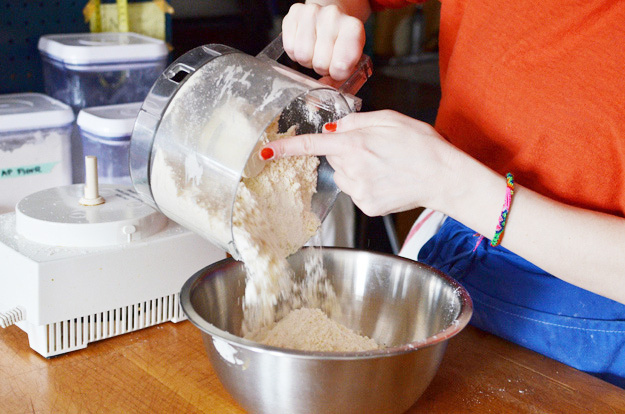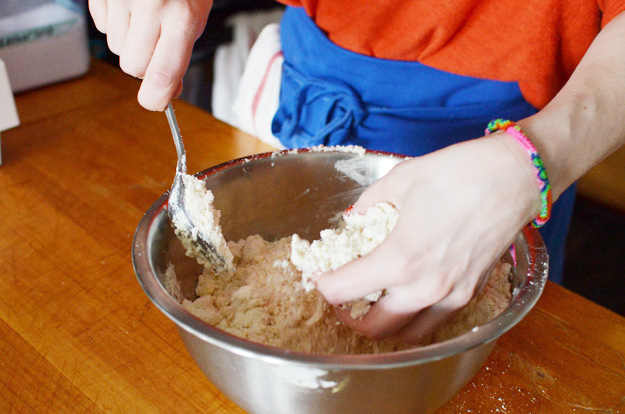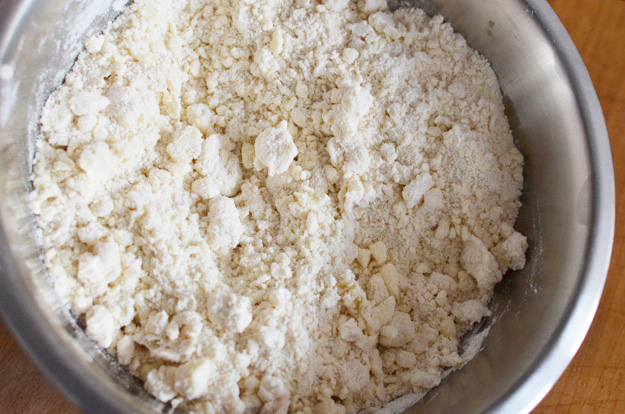 3. Turn dough out onto a clean counter and form into ball. Be careful not to over handle it -- it doesn't need to be kneaded, just needs to come together. Once it's in a ball, cut the ball in half then flatten the halves into discs. Wrap each disc in plastic wrap and chill at least 1 hour or overnight. (DO AHEAD Can be made ahead. Keep dough refrigerated up to 2 days, or enclose in resealable plastic bag and freeze up to 1 month, then thaw in refrigerator overnight. Soften slightly at room temperature before rolling out.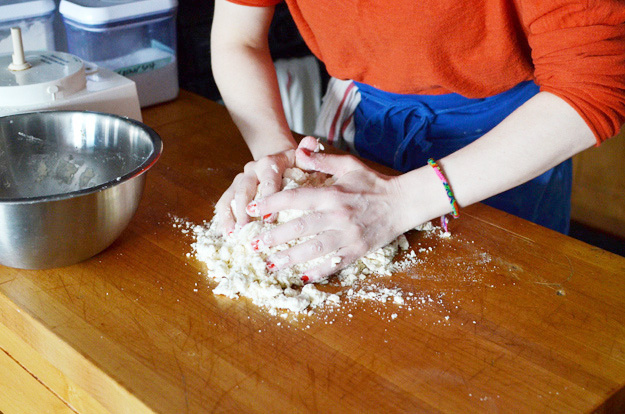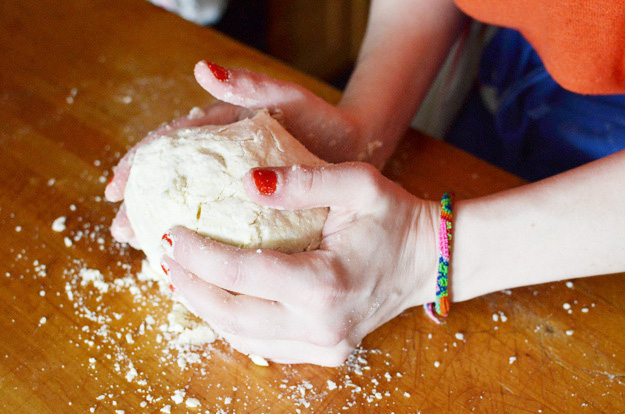 4. Lightly grease a 9" pie plate with butter, shortening, or baking spray.
5. Prepare a clean counter top as workspace to roll out the dough. Sprinkle some flour on a sheet of parchment, put one dough disc on it, then sprinkle flour on the disc, then top with another sheet of parchment. Using a rolling pin, roll out dough between those two sheets of parchment paper in a circular shape until its diameter is 2"-3" larger than the pie plate all around.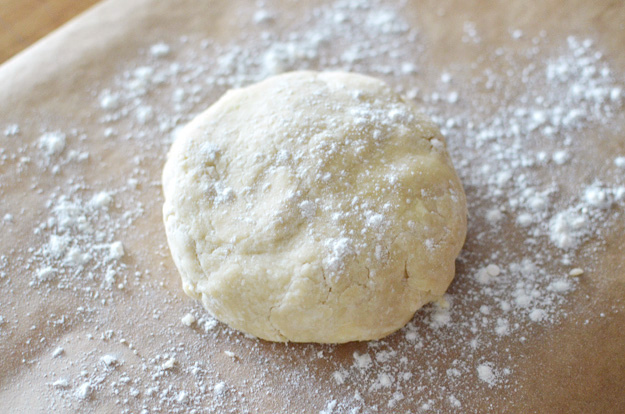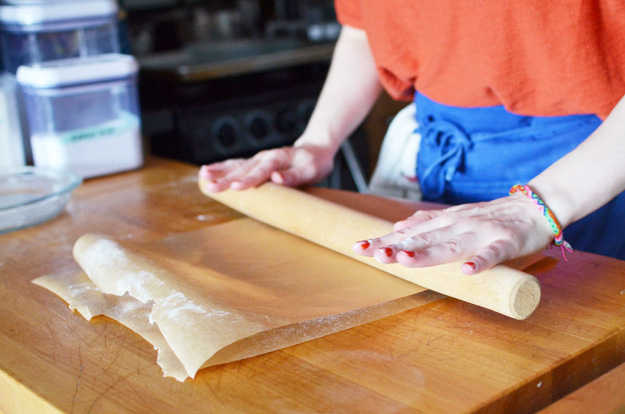 6. Remove the top sheet of parchment then carefully pick up an edge of the round and wrap it around the rolling pin. As you continue to roll the pin, the dough will wrap completely around it so you can pick easily transfer it to the plate. Starting on one edge of the pie plate, unroll the dough, making sure it is centered. At this point it's best to put it back in the fridge for 30 minutes to 1 hour.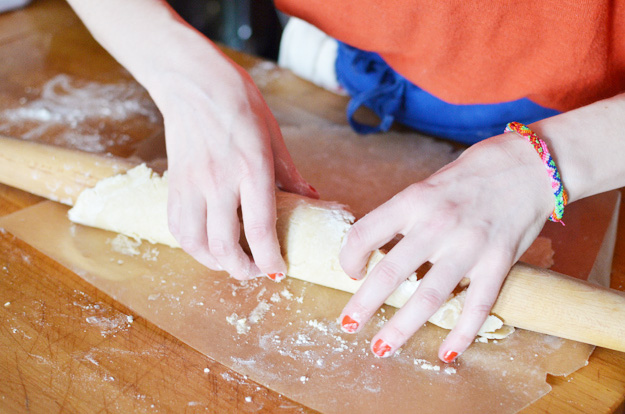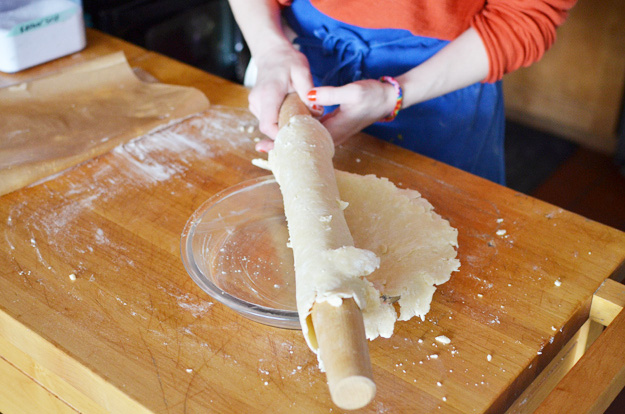 7. Press the dough into the plate. Leaving enough dough to crimp the edges, trim the overhang with a knife or scissors.
8. Preheat oven to 375°F. Prick chilled crust in pie dish all over with a fork. Line crust with foil or parchment paper, then fill the liner with dried beans or pie weights. Bake 25 minutes. Remove from oven; lift out foil and weights. Reduce temperature to 350°. Return to oven and bake, using fork to prick any bubbles that have formed and pressing down on them with back of fork, until crust is light golden brown, about 10 minutes longer. Let crust cool completely.
For the filling
1. Set a medium bowl over a large bowl of ice. Place a strainer in bowl; set aside.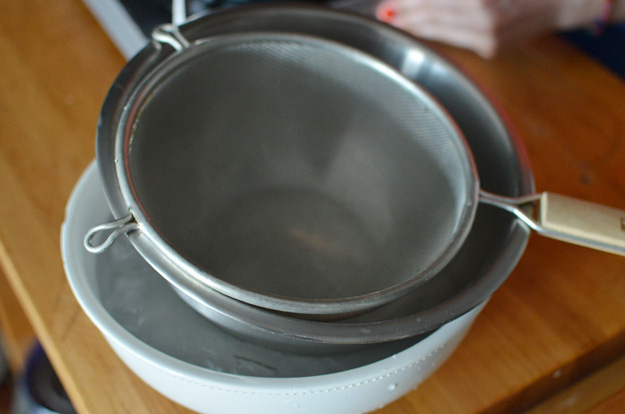 2. Fill a medium bowl with ice and water. Cook peas in rapidly boiling water for 3 minutes, then drain cooked peas and transfer to ice bath. Once peas are cool (after 2-3 minutes), drain and set aside.
3. In a medium saucepan over medium heat, cook milk, 1/4 cup sugar, vanilla bean and seeds, and salt until mixture comes to a simmer.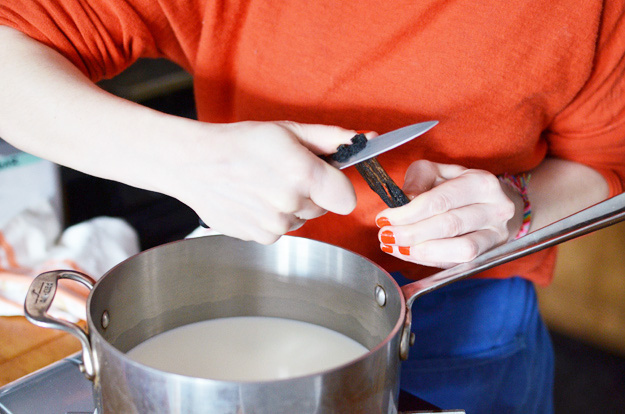 4. Scoop ½ cup of milk mixture into a bowl and let cool. Once cool, put in a blender with cooked peas. Puree until smooth.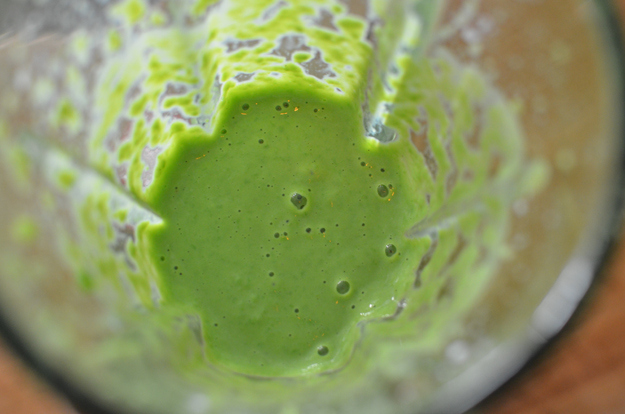 5. In a medium bowl, whisk together egg yolks, cornstarch, and remaining 1/2 cup sugar. Whisking constantly, slowly pour about 1/2 cup of the hot-milk mixture into the egg-yolk mixture, 1/2 cup at a time, until it has been incorporated. Pour mixture back into saucepan, and cook over medium-high heat, whisking constantly, until it thickens and you see maybe one bubble break the surface, about 5 minutes. Remove and discard vanilla bean. Congrats, you've made pastry cream!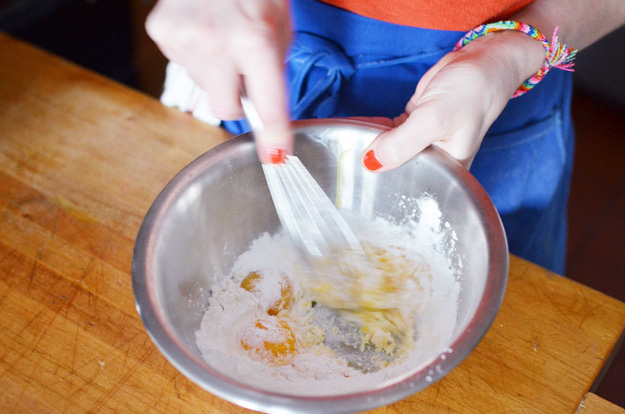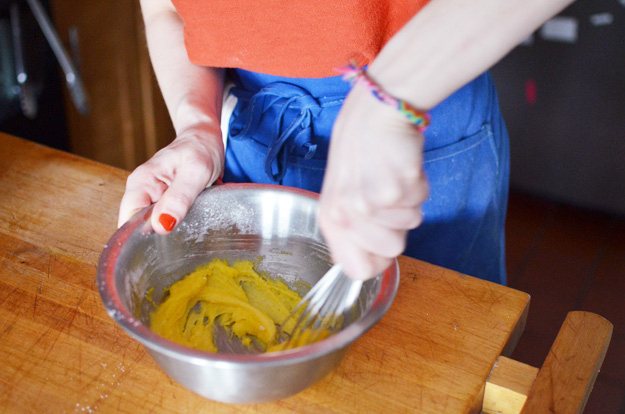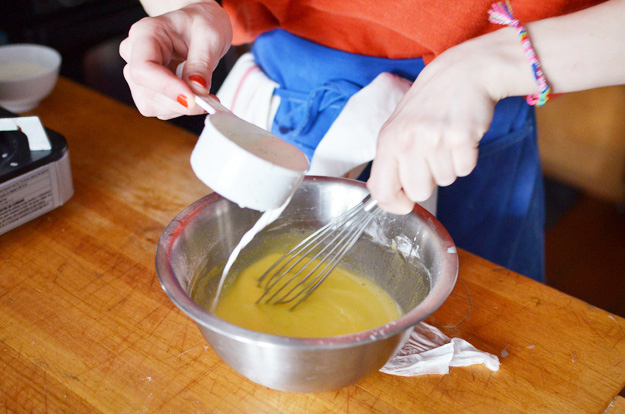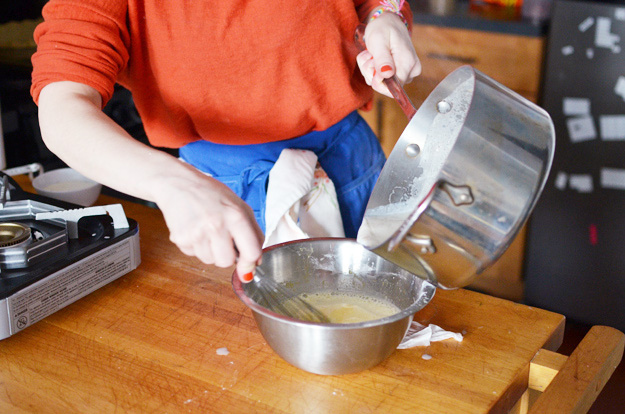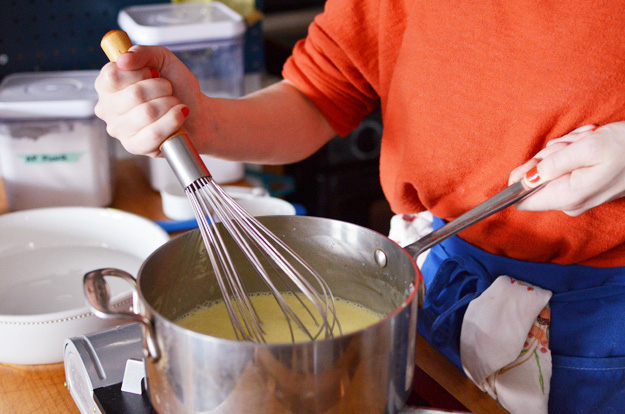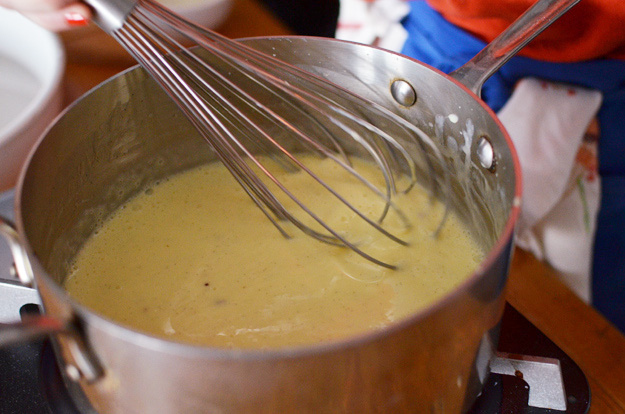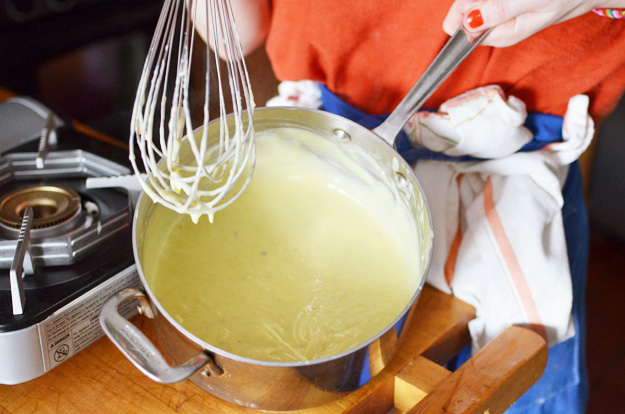 4. Strain pastry cream into the bowl that's over the large bowl of ice. Cover with plastic wrap, pressing it directly onto the surface of the pastry cream to prevent a skin from forming. Once it's cool (about 30 minutes) strain pea puree into that same bowl. Whisk to combine.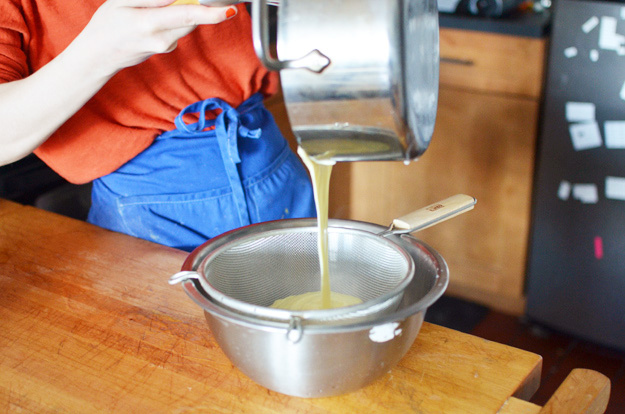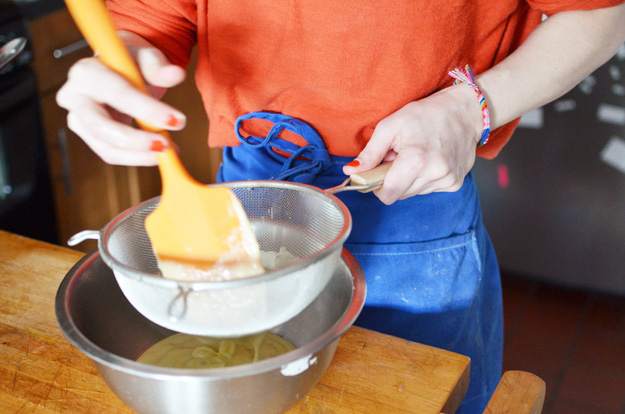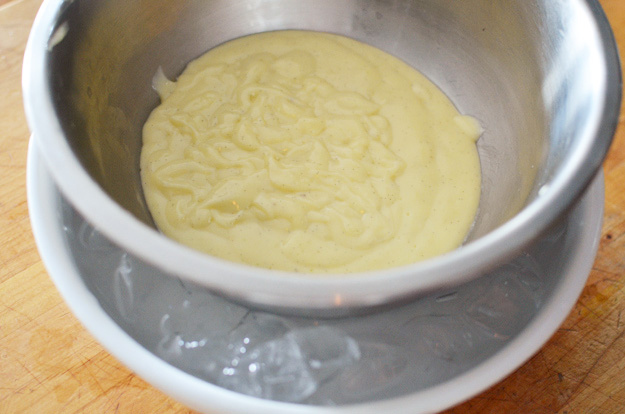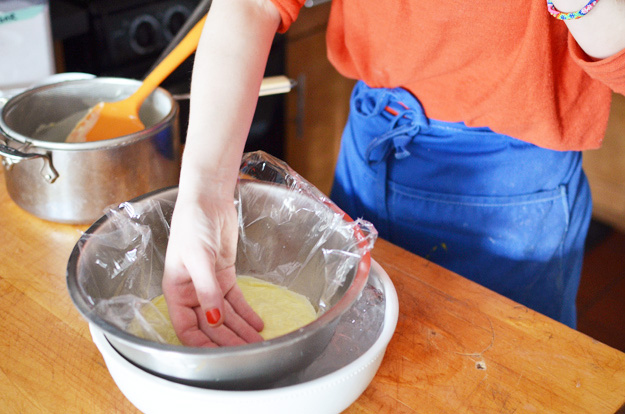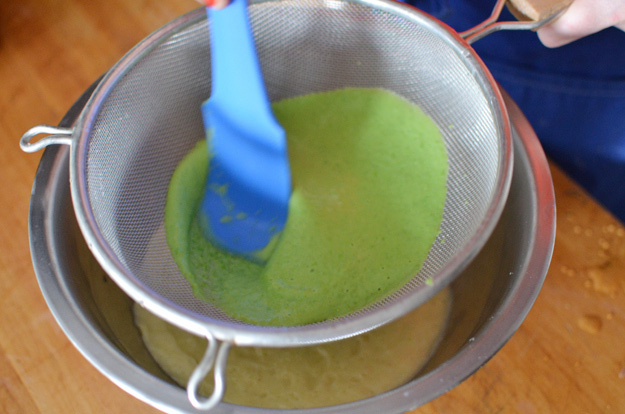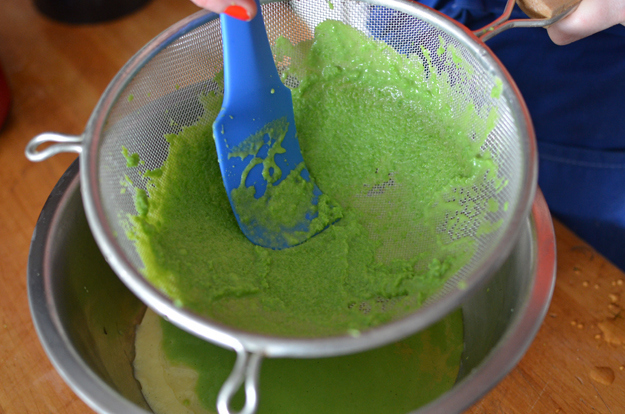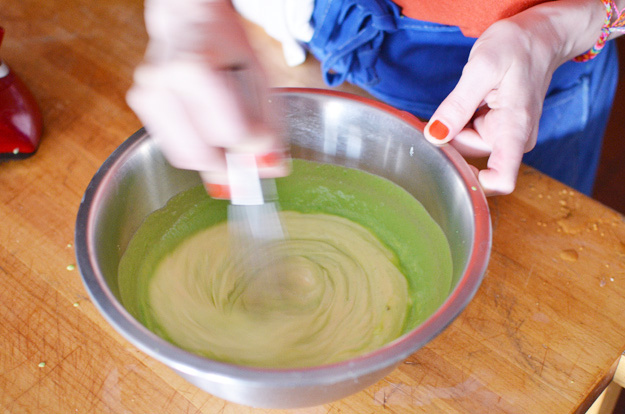 5. Pour sweet-pea pastry cream into baked pie crust until it comes ½ way up the crust and refrigerate at least 2 hours and up to 24 hours to let the filling set. This part is important so don't skip it or rush it! (DO AHEAD: Pastry cream will keep separately for up to 2 days in an airtight container.)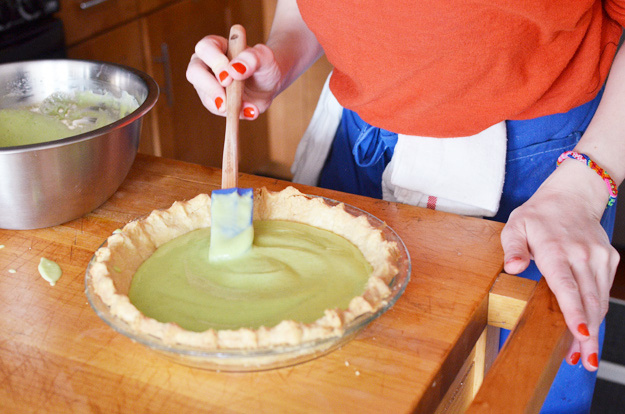 For topping
When you're ready to serve, stir jelly in heavy saucepan over low heat with water until melted. Pile berry halves onto filling, brush with warm jelly to glaze, and serve.