Spaghetti Ice Cream Exists, Looks Like Heaven
The delightful German novelty dessert is now available in NYC.
It was invented in Germany in the 1960s. Today, it is popular enough there that it's served in lots of different flavors....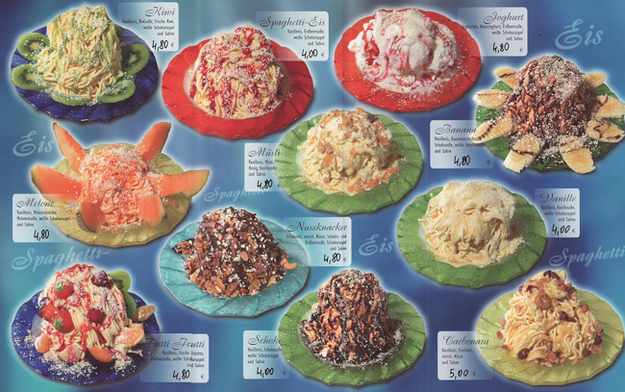 Spaghetti-Eis is made by pressing vanilla ice cream through a potato ricer to create "noodles."
As of this week, you can find Spaghetti-Eis at Dolce Gelateria, a frozen treats shop that opened in June in NYC's West Village.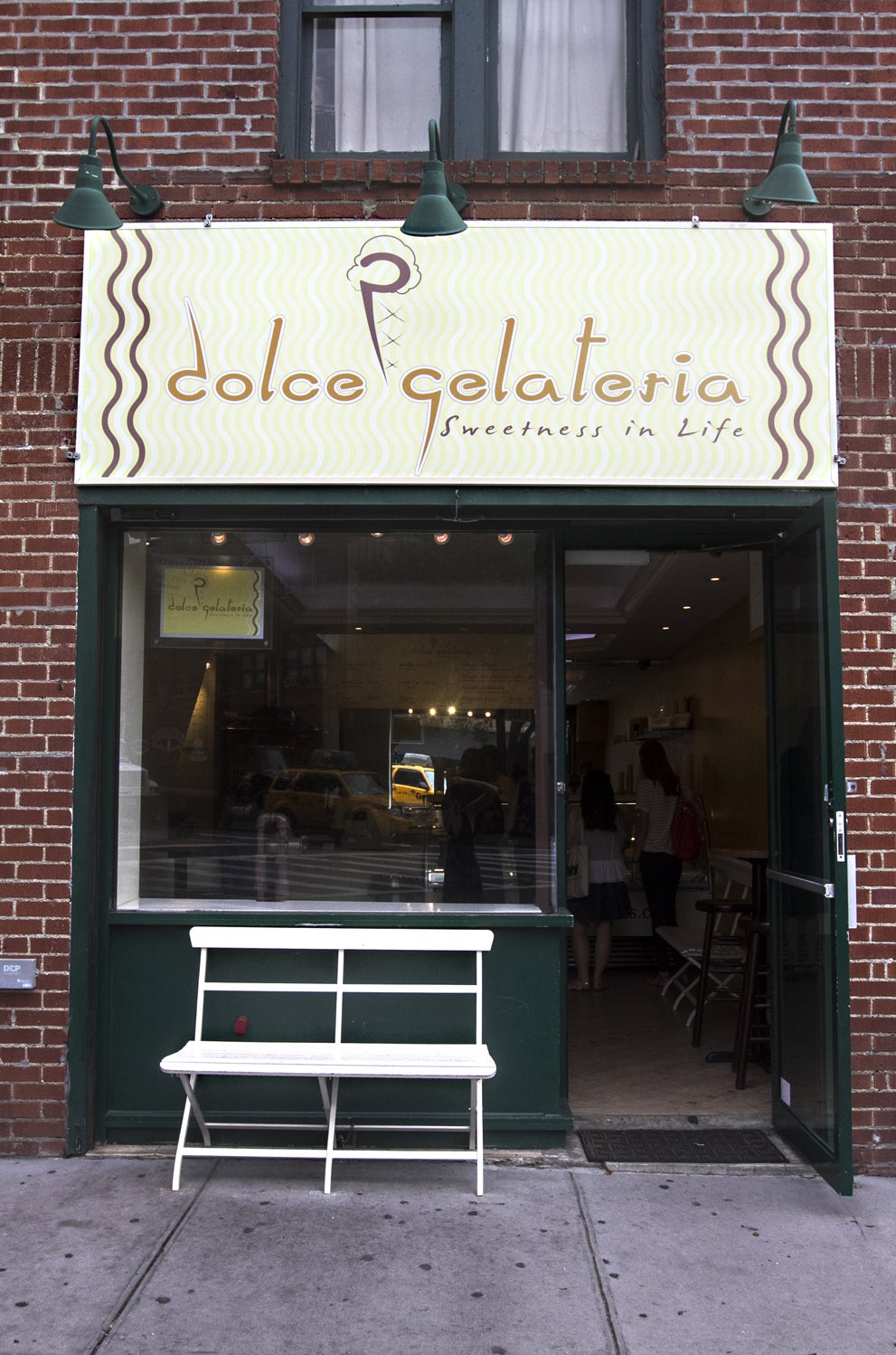 Dolce Gelatteria serves Spaghetti-Eis with "marinara sauce" (strawberry, blueberry, and raspberry jam) or "vodka sauce" (mango and peach).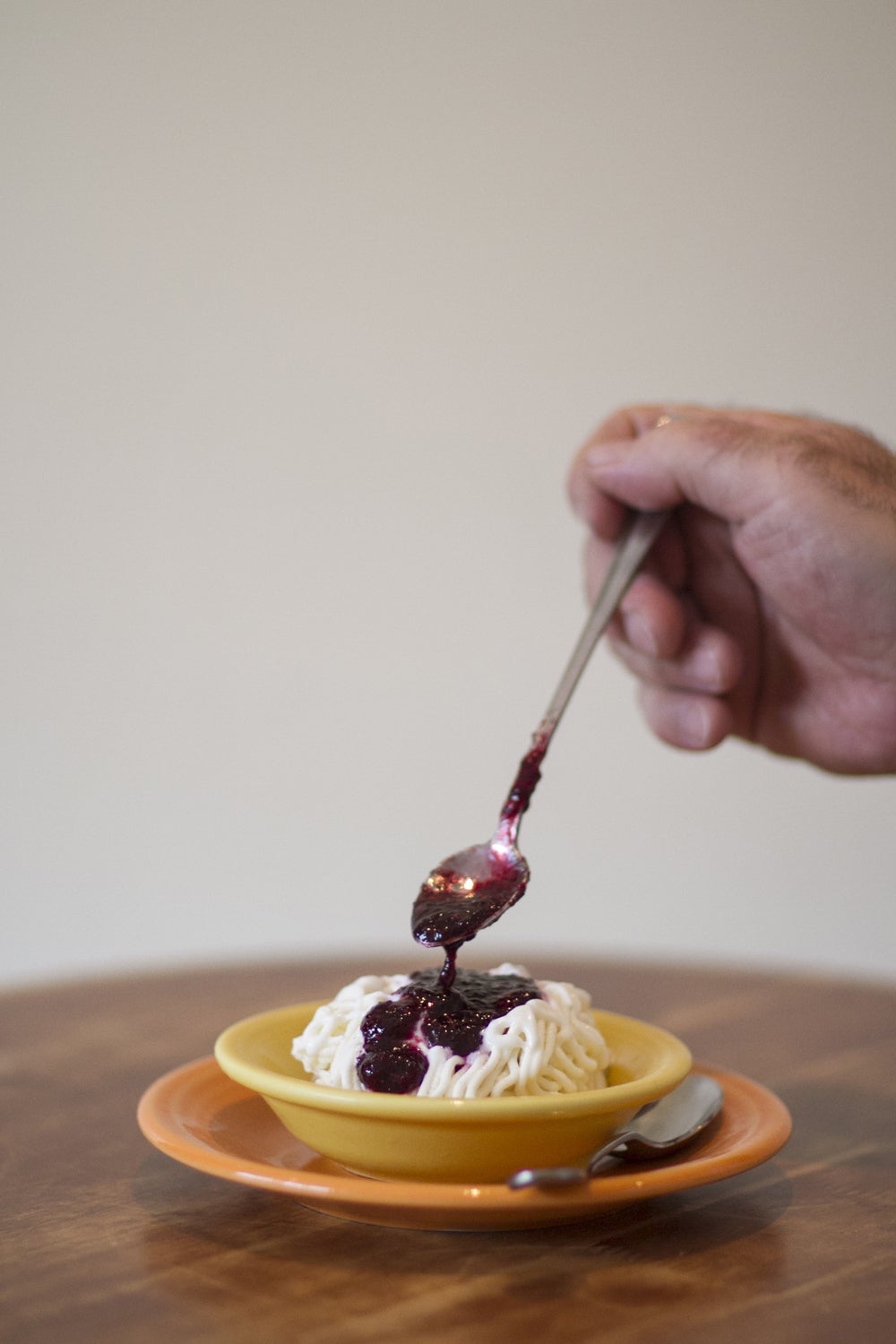 dolce-sweetness.com
33 Barrow at Barrow and 7th Avenue
(in the old Arte Del Gelato space)