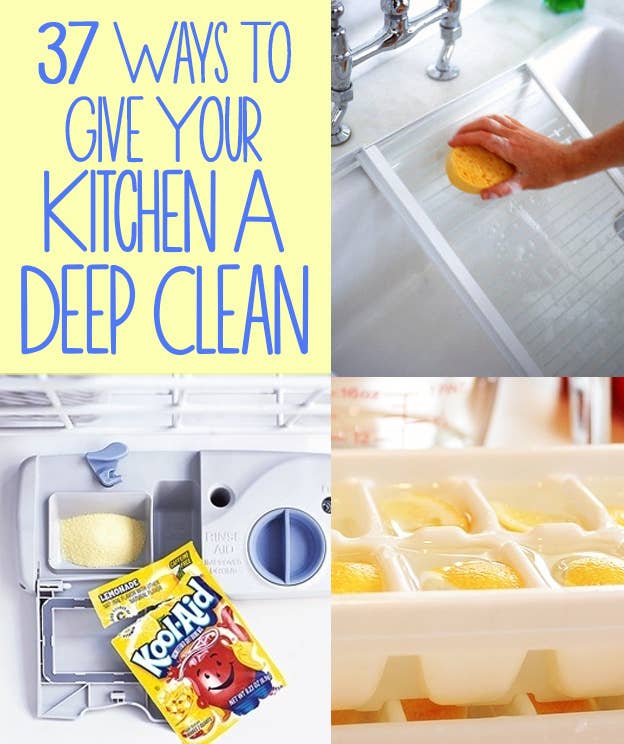 1.
Scrub the inside of your stove with a baking soda-water paste.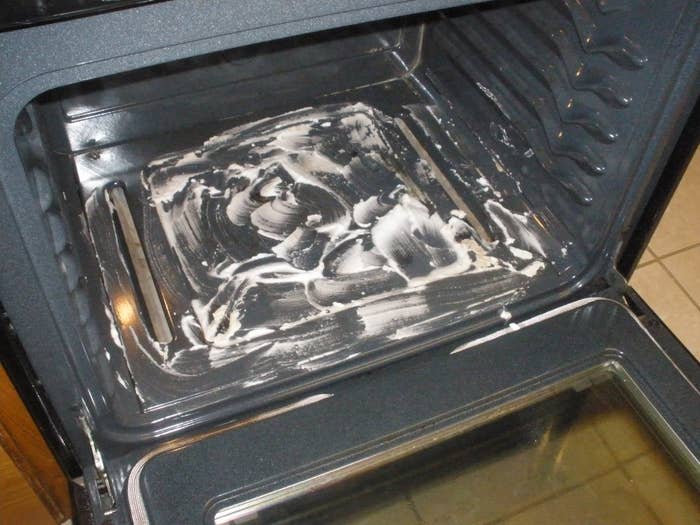 2.
Clean greasy gas burners in a sealed plastic bag with ammonia.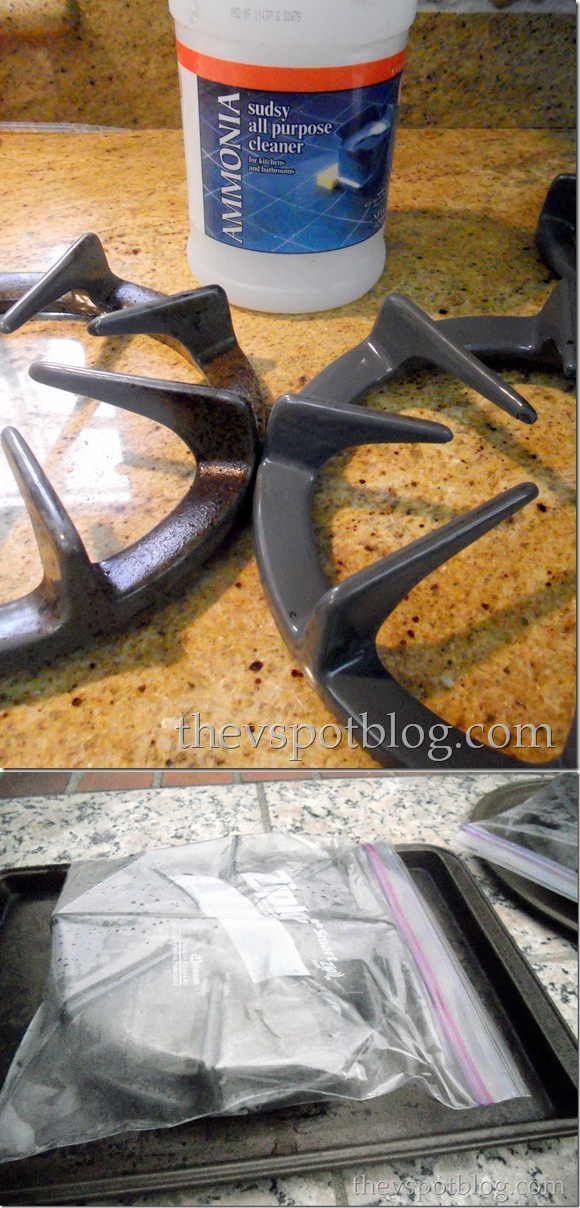 3.
For electric stoves, use a gentler cleanser.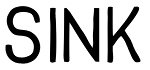 4.
Clean a stainless steel sink with baking soda.

5.
Or with salt and a lemon.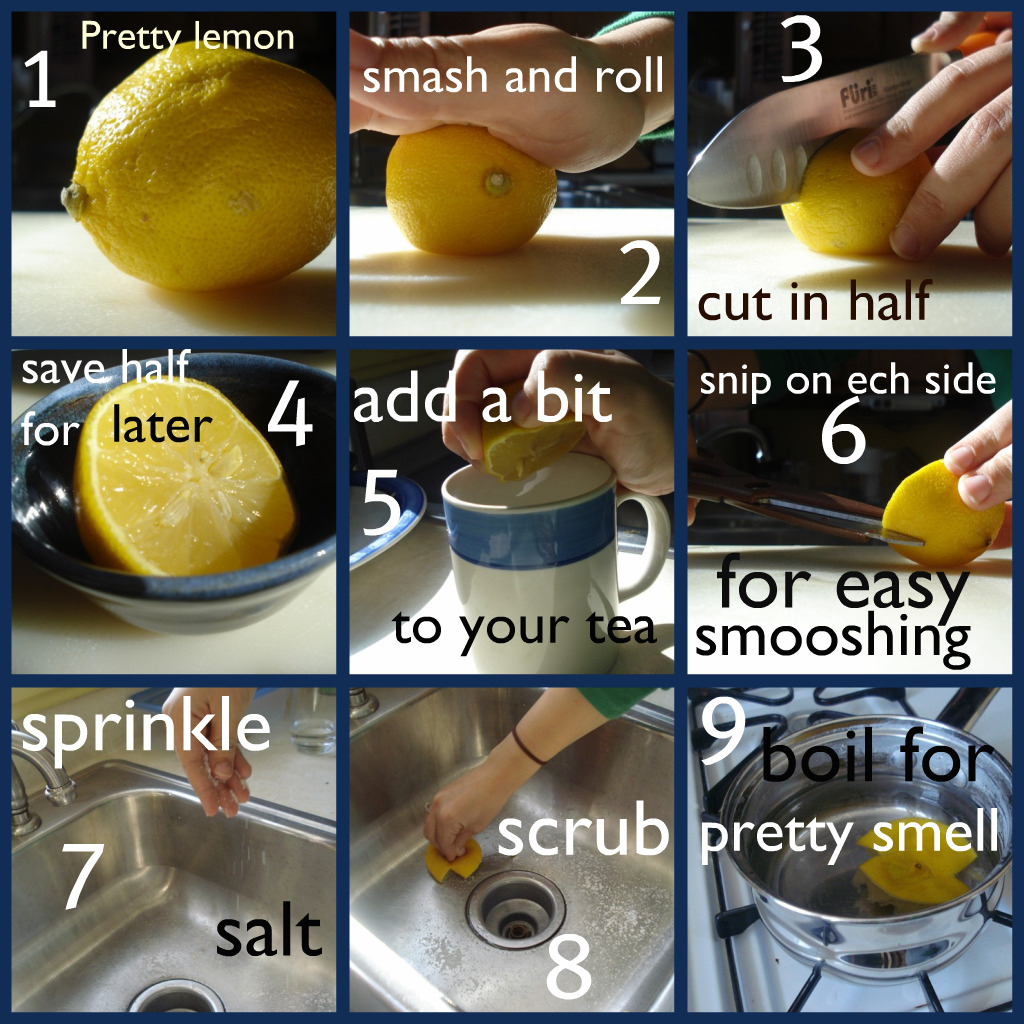 7.
Don't forget the disposal!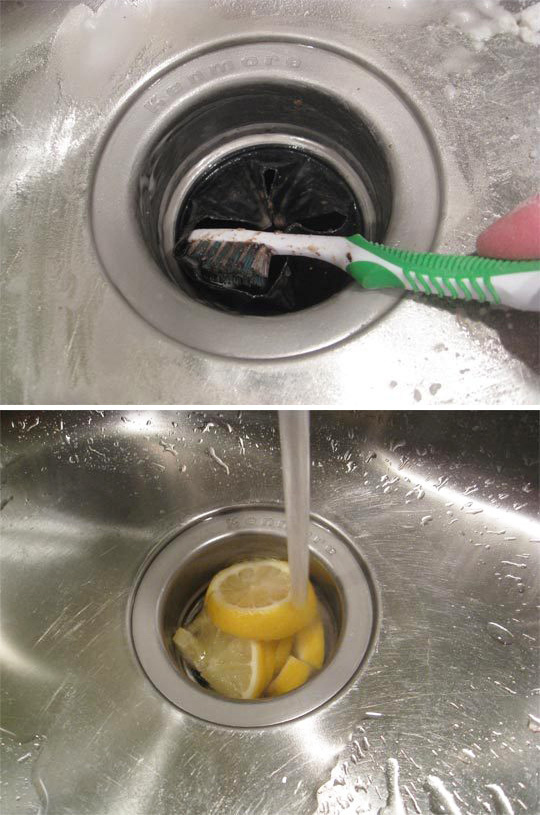 8.
Use this lemon/vinegar ice cube trick to keep the disposal clean in the future.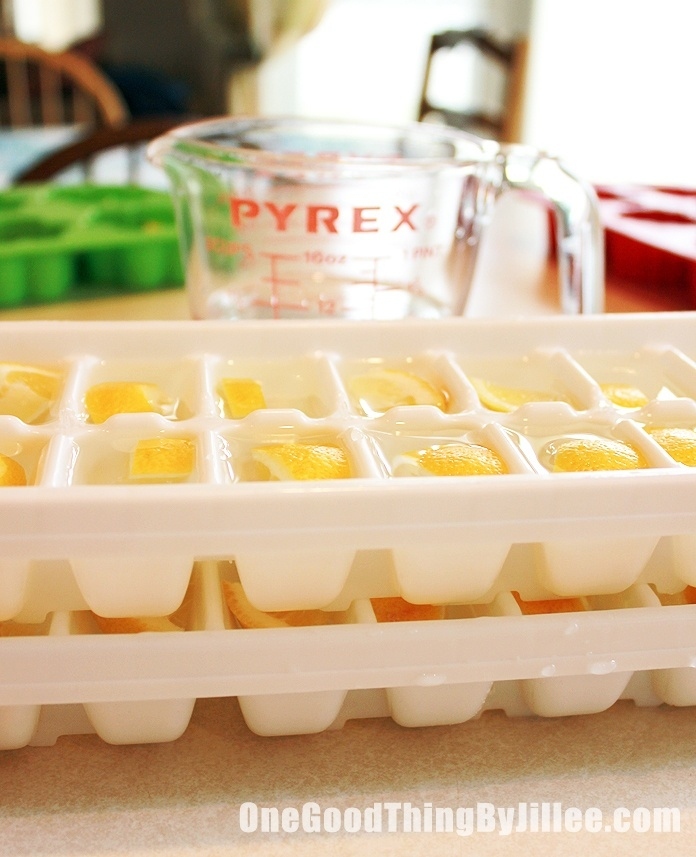 9.
Clean your fridge with baking soda and hot water.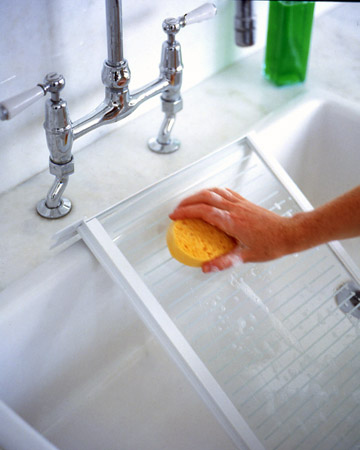 10.
Next step: reorganize.

11.
This seems ambitious...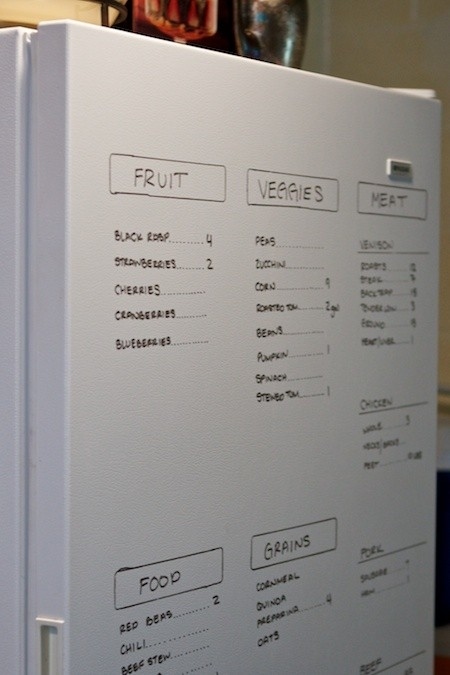 12.
...but this is doable: Put a turntable in your fridge.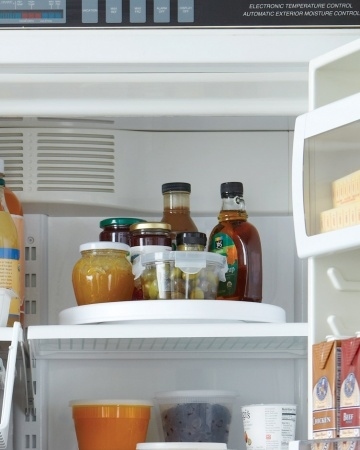 13.
Clean and reorganize your freezer.
14.
Then make your freezer work harder.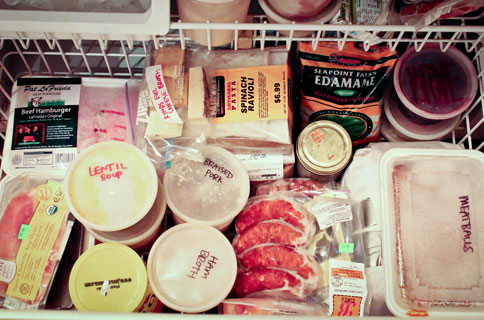 15.
Clean your dishwasher with lemonade Kool-Aid.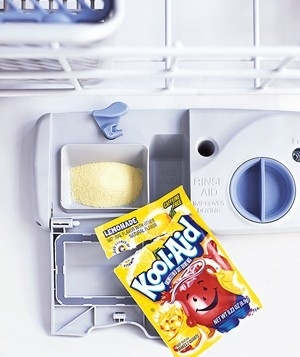 16.
Steam-clean your microwave with water and lemon.
17.
Use a small pastry brush to get crumbs out of the toaster, then clean the tray.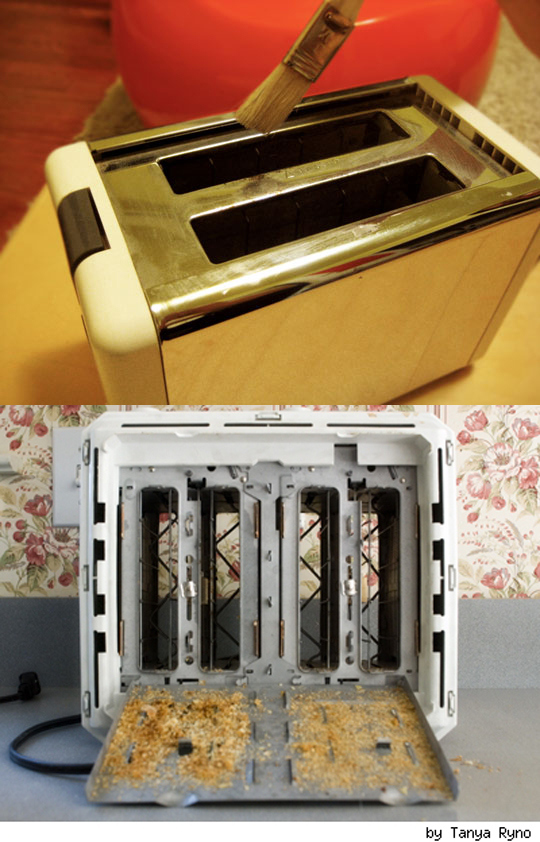 18.
Run a drop of soap and water through your blender to clean it.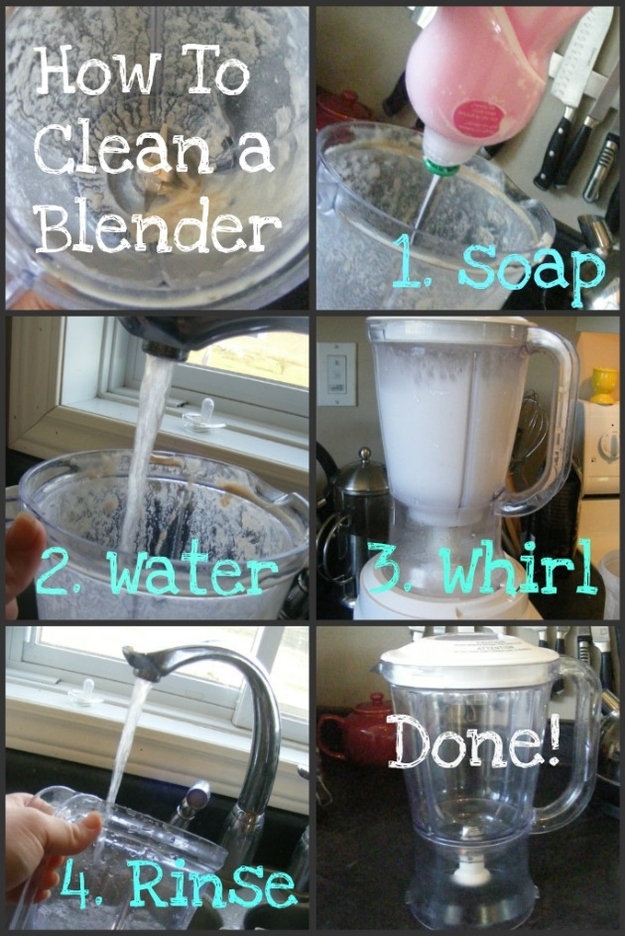 19.
Polish stainless steel appliances with cream of tartar.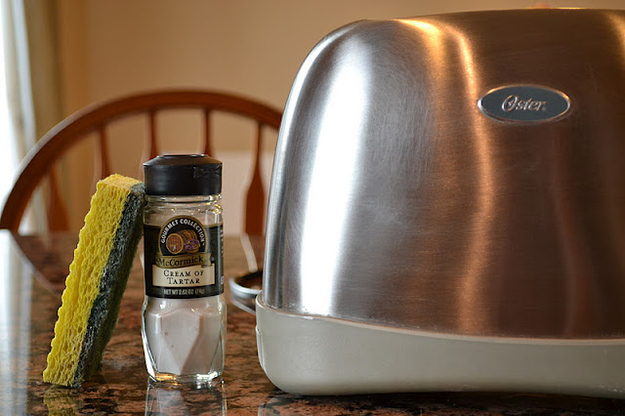 20.
Run 1 part vinegar + 1 part water through a brew cycle in your coffeemaker.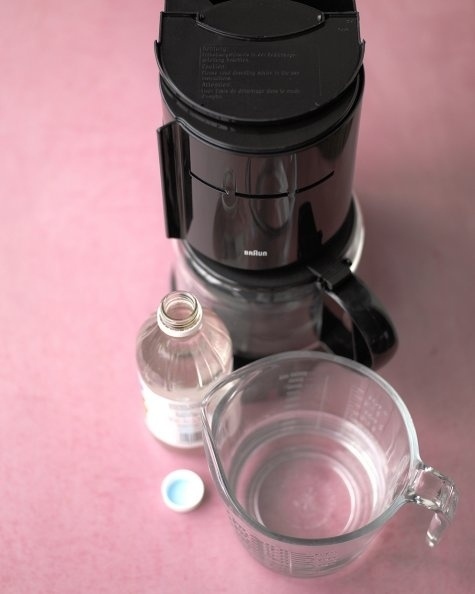 21.
Soak a dryer sheet in pans to remove baked-on food.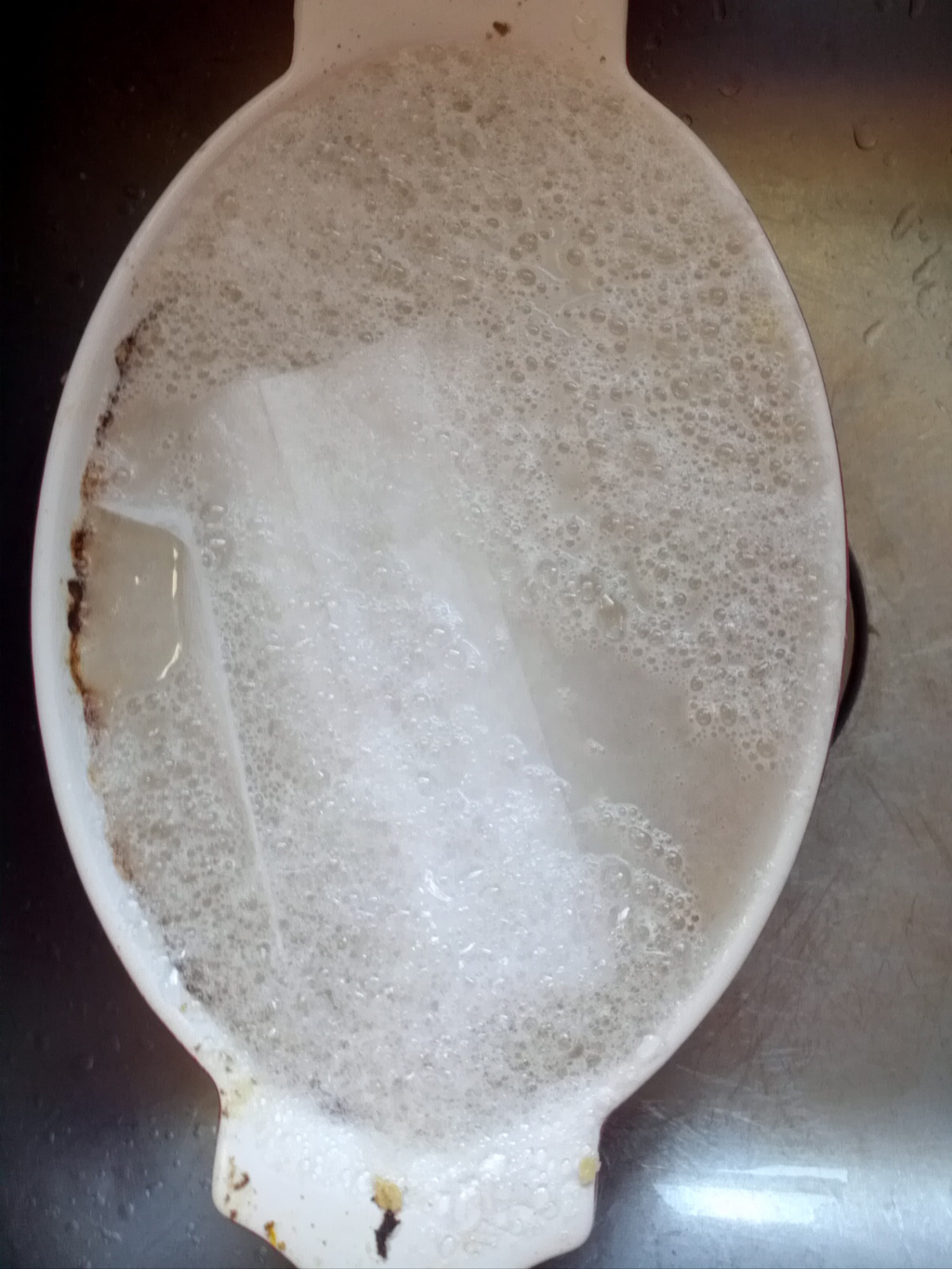 22.
Clean wooden cutting boards with lemon and salt.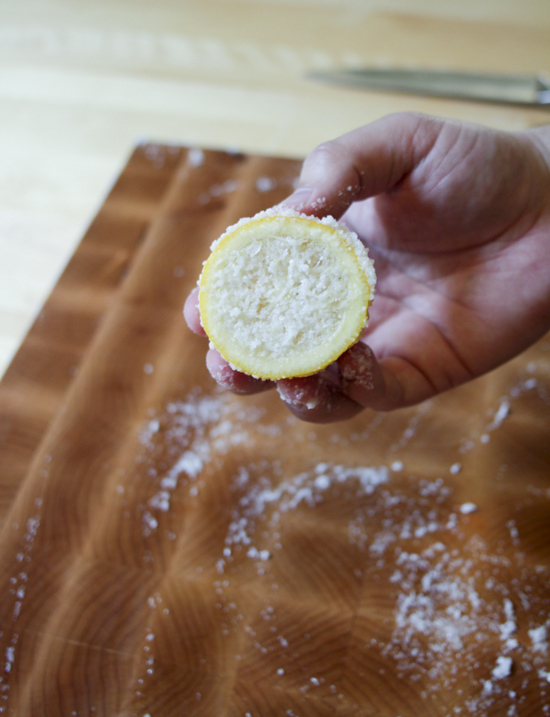 23.
Then rub them with oil to keep them in good shape.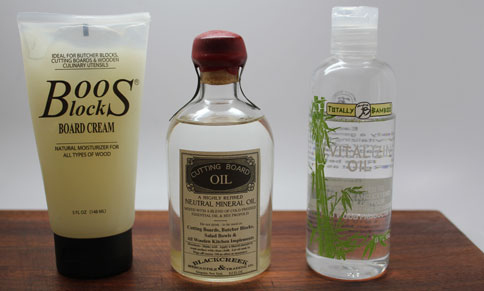 24.
Sharpen your knives.
25.
Hose down your trashcan outside or in the bathtub, then use this trick:

26.
Reorganize your pantry by food type.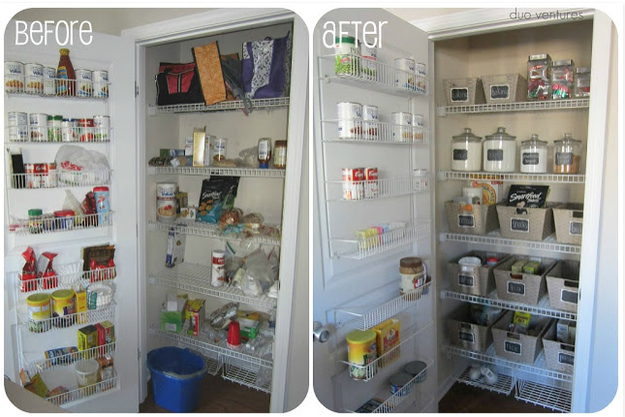 27.
Or organize by "zones" like "quick breakfasts" and "lunch on the run."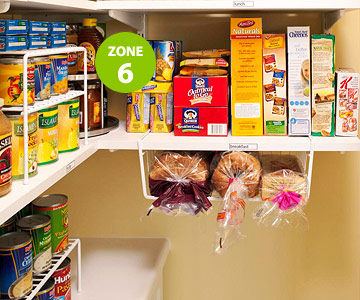 28.
Hang cleaning products under the sink with a tension rod.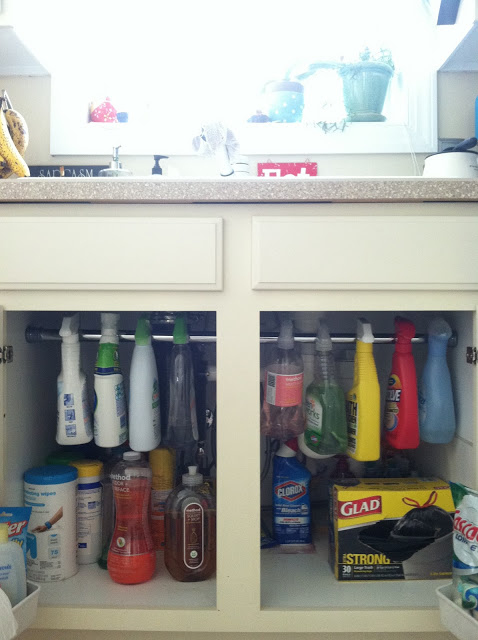 29.
Reorganize your spice rack, and keep a picture of your spices on your phone for reference when shopping.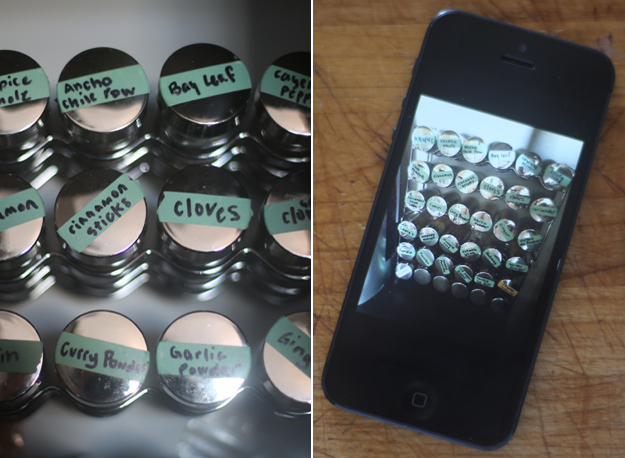 30.
To clear up counter and fridge space, hang a cork board on the inside of a cupboard for grocery lists and recipes.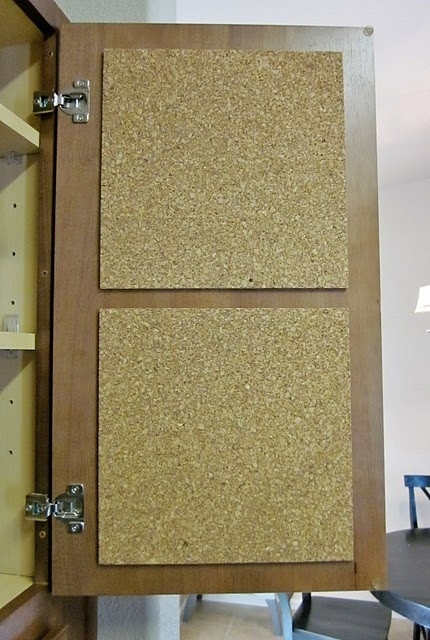 31.
Maximize glassware storage space with this tray trick.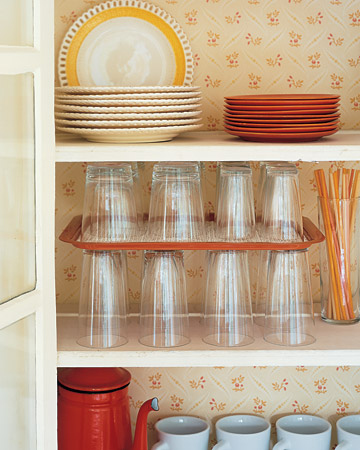 32.
Consider a peg board for storing pots, pans, and kitchen tools.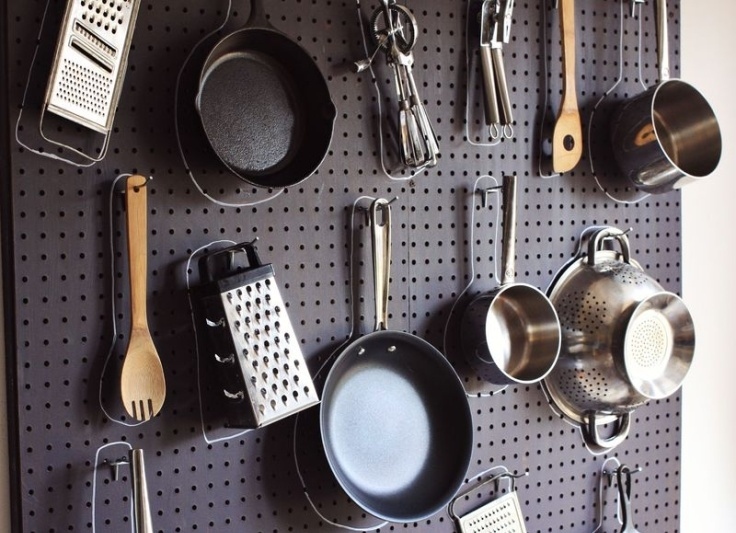 33.
Before you mop, treat yourself to a steam mop.
34.
Start fresh with new kitchen towels.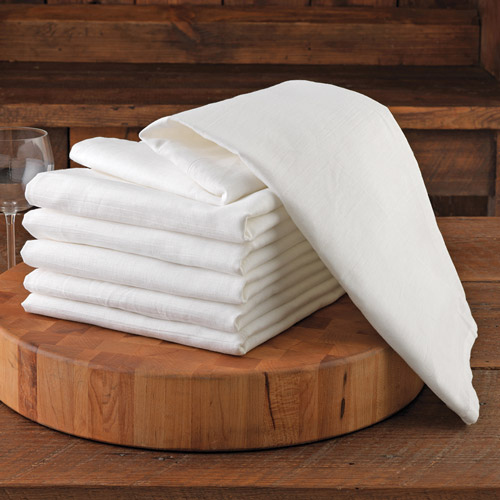 35.
Make an easy baking soda air freshener.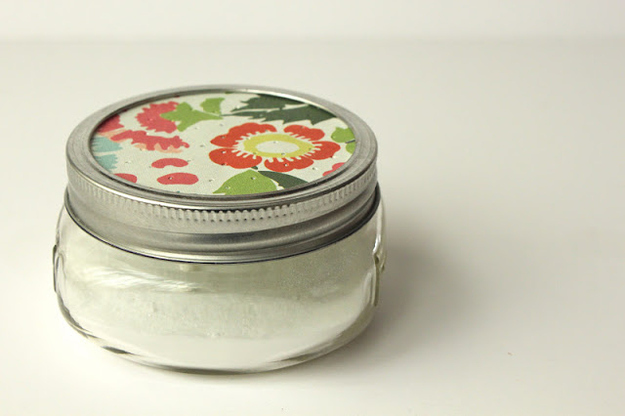 37.
Assemble a super-efficient kitchen cleaning caddy for next time.