This is a salad tower.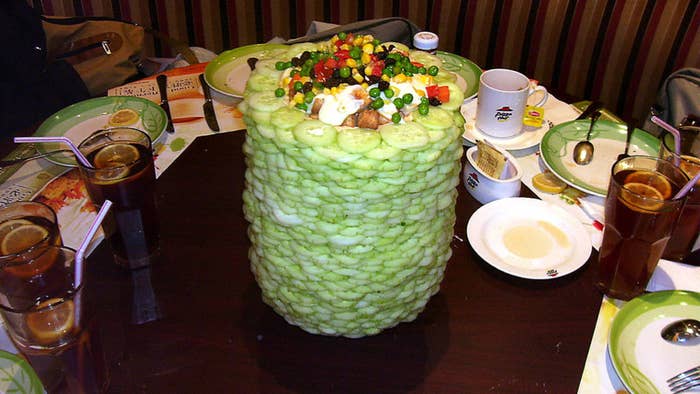 It exists because, for many years, Pizza Huts in China gave customers only one plate and one visit to the salad bar.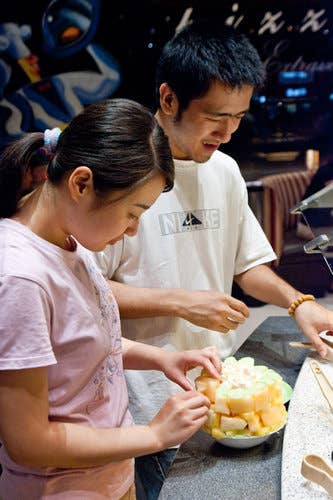 So the customers made it count.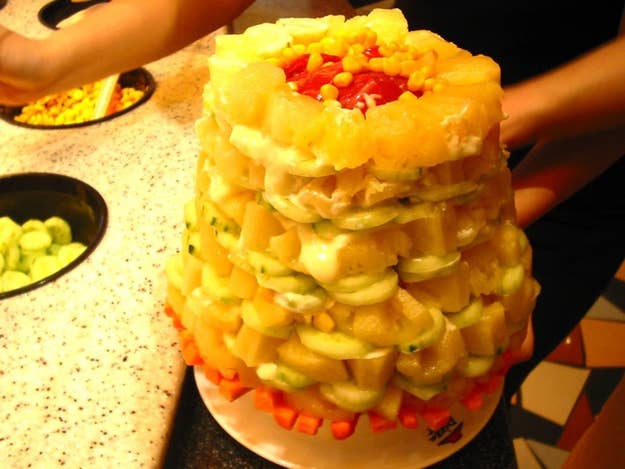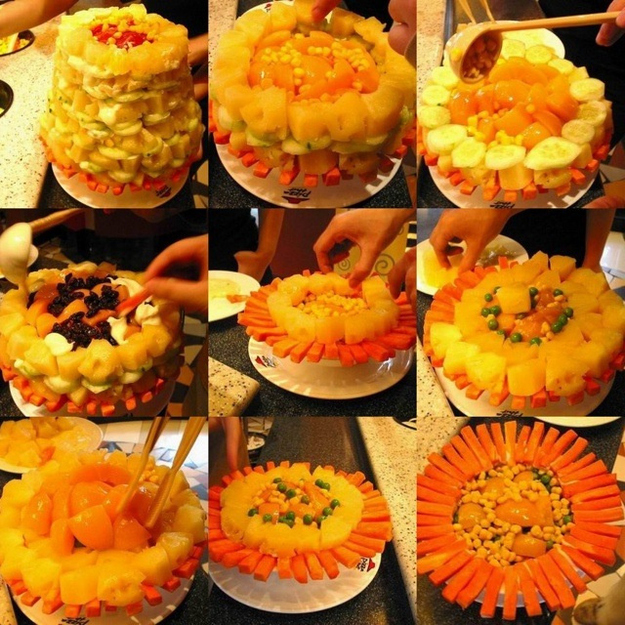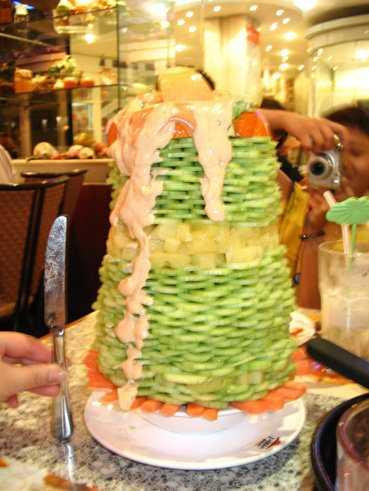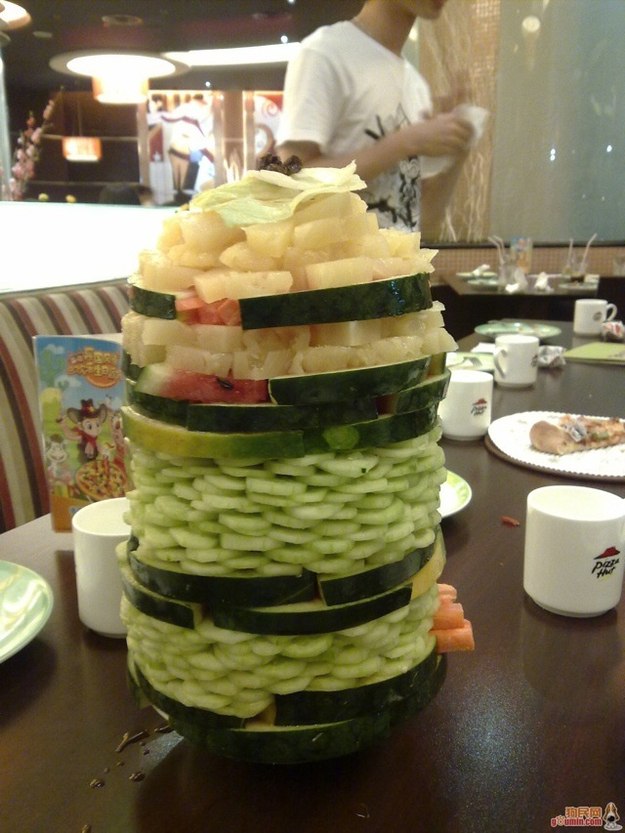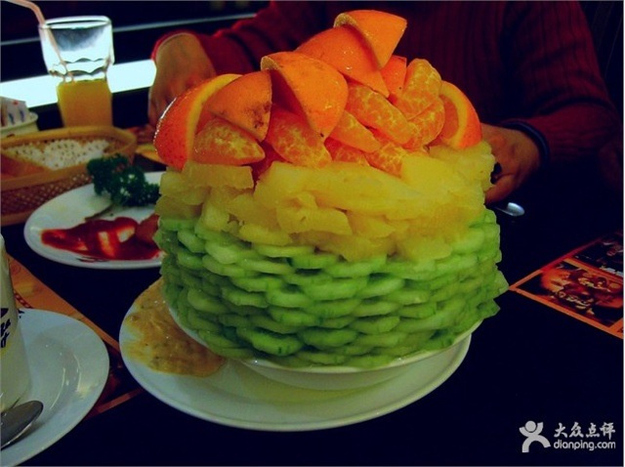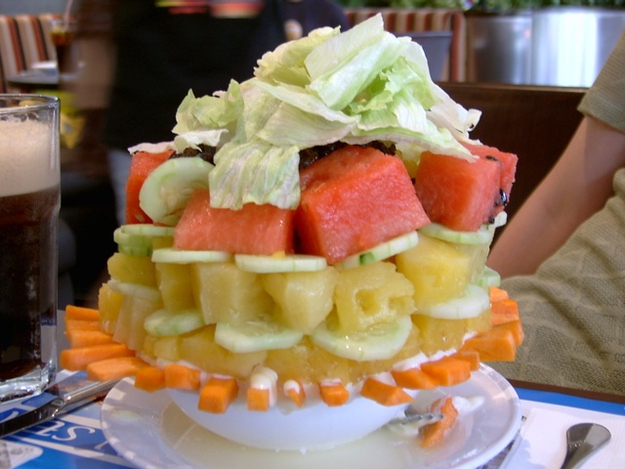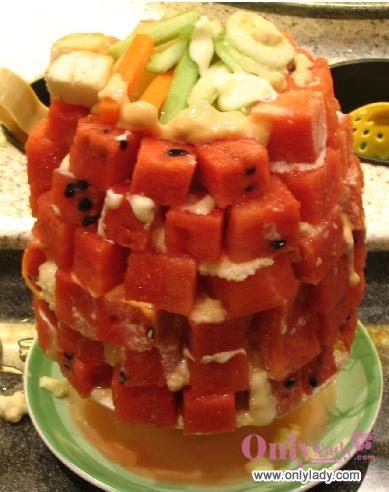 Pizza Huts in China no longer have salad bars, and some blame the towers. But the damage is done. The idea is out there. The stackers have won. And when you approach a salad bar, you will remember them.