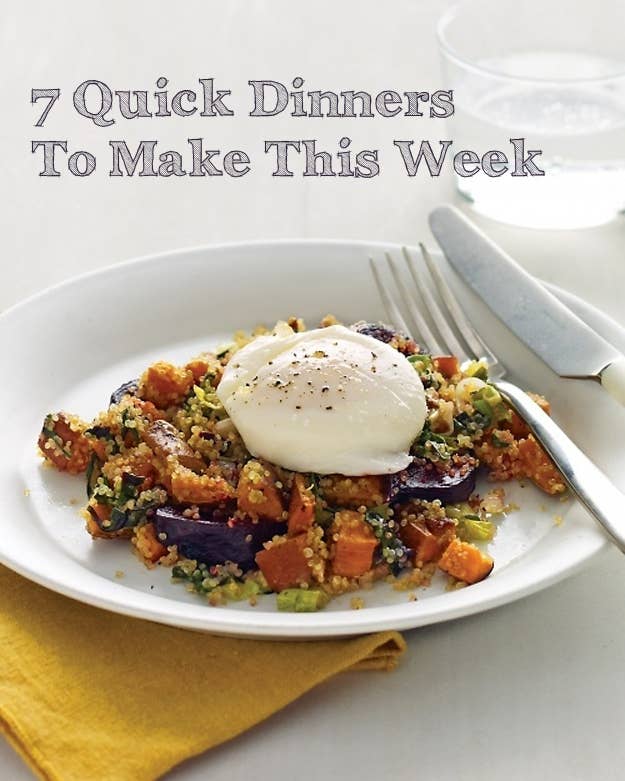 1.
Spicy Roasted Shrimp Sandwich with Chipotle Avocado Mayonnaise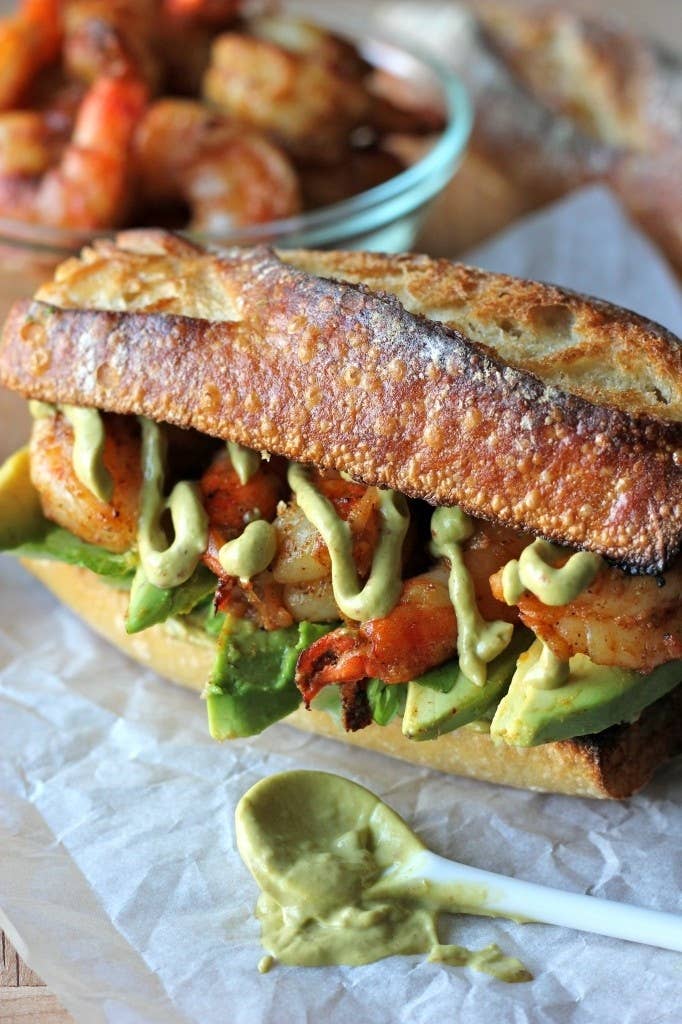 2.
Sage and Garlic Roasted Chicken with Pomegranate and Black Pepper Glaze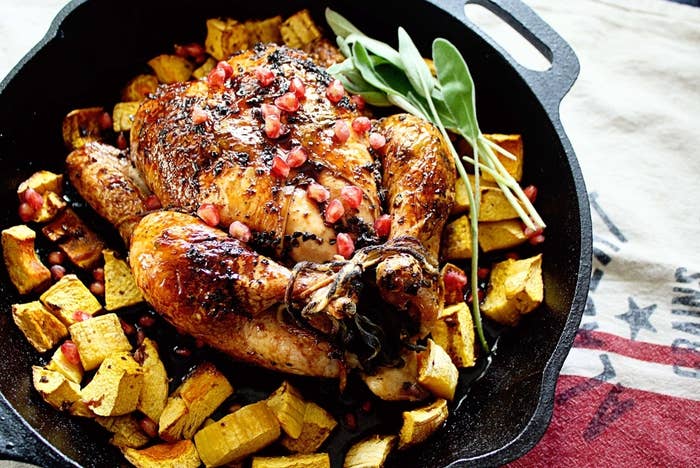 3.
Fall Vegetable and Quinoa Hash with Poached Eggs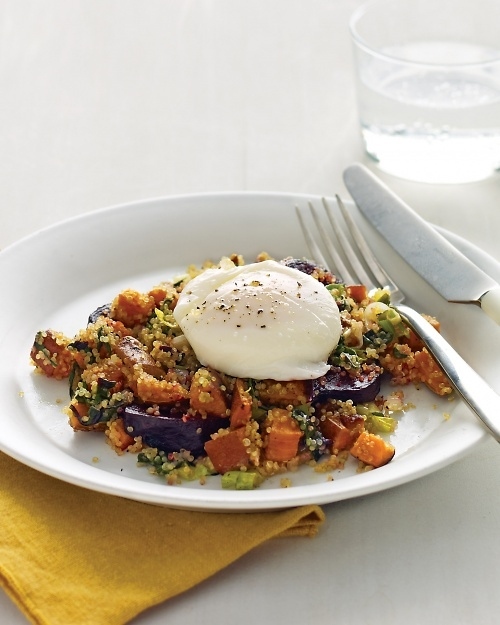 4.
Fennel-Crusted Pork Chops with Potatoes and Shallots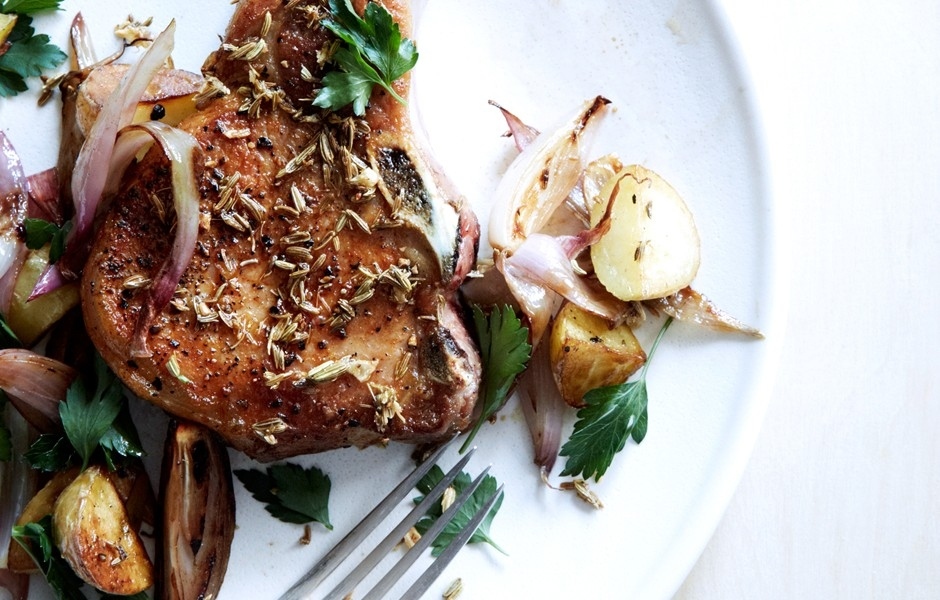 5.
Peanut Soba Noodles with Edamame and Kale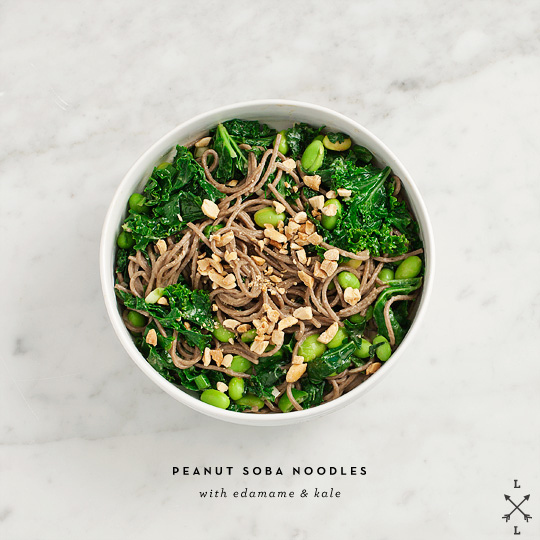 6.
Classic New England Clam Chowder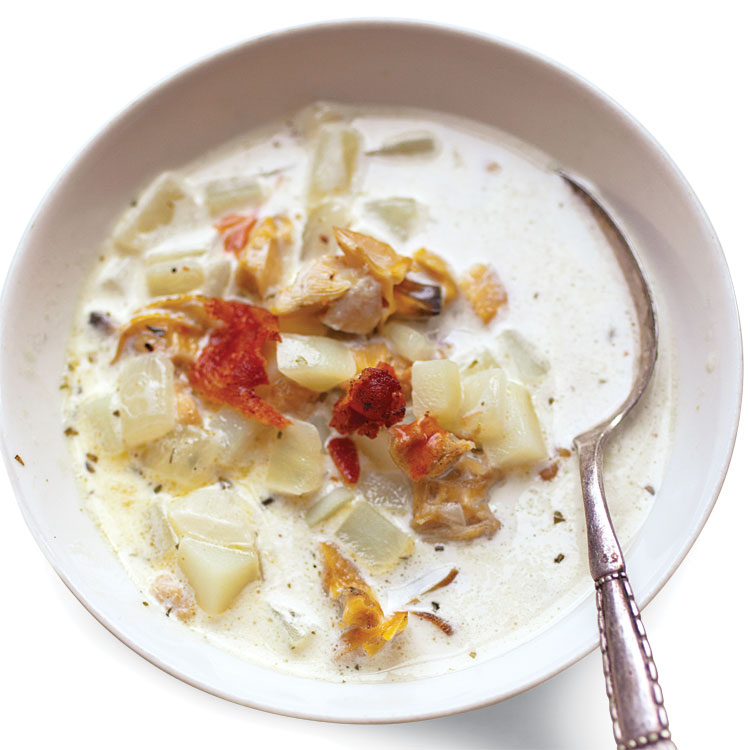 7.
Black Bean Enchilada Casserole