These Meringue Kisses Want To Be The New Cupcake
And new cookbook The Meringue Girls presents you with many adorable ways to let them take over your life — or at least a baby shower, wedding, or birthday party.
This is a Barbie doll wearing a skirt made of cake, covered in frosting, and decorated with meringue kisses.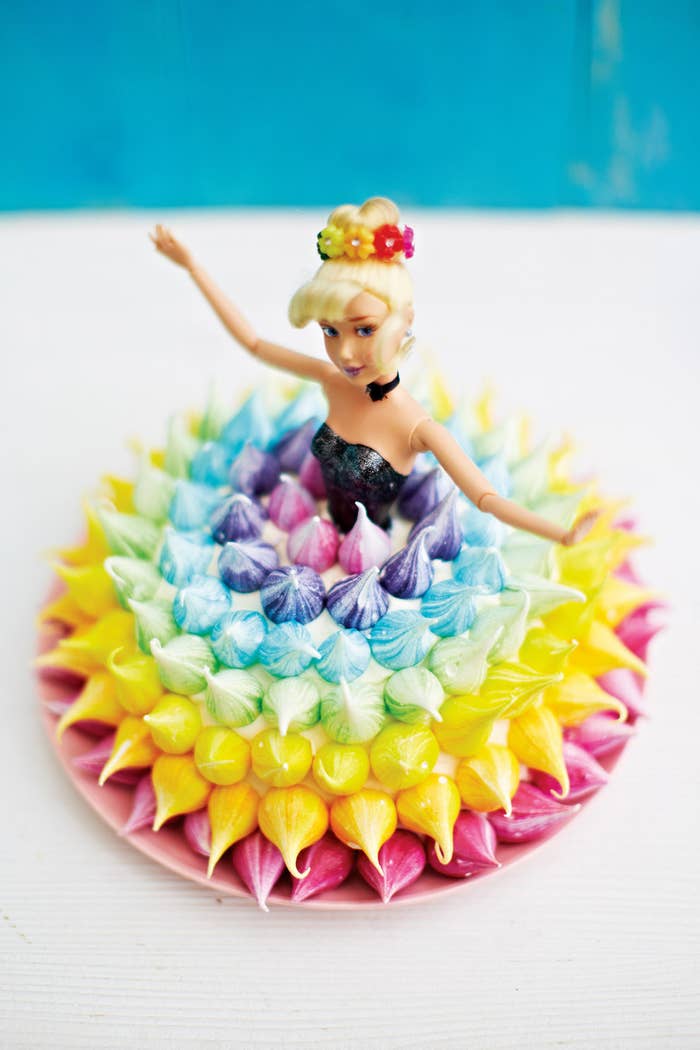 She was created for a new cookbook called Meringue Girls by Alex Hofler and Stacey O'Gorman, a London-based baking team who met while working at a restaurant in Hackney. Between them, Hofler and O'Gorman had several years of catering, culinary school, food styling, and corporate marketing experience before they discovered their mutual love of whipped egg whites. With this cookbook they present a compelling argument that meringues could be the new cupcake (or cake pop, or macaron). Making a meringue skirt for a Barbie doll is a pretty good place to start.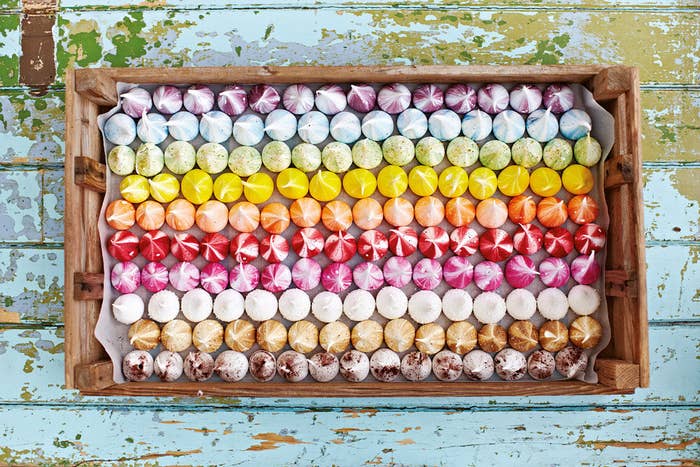 Deceptively simple, meringues are made of only two ingredients: egg whites and sugar.
If you've never made one before, it's easy enough — but keep these tips in mind:
-To make them, you are going to whip egg whites — just the whites — in a big bowl for several minutes until they form stiff peaks. To do this, you'll need an electric mixer or a stand mixer.
-The bowl and utensils you use to whip the whites need to be very clean and dry; the egg whites themselves can't have any shell or pieces of yolk in them or they won't get stiff.
- Once you've whipped the whites very stiff (don't jump the gun on that step or the recipe won't work) you add sugar and keep whipping even longer. Only then do you put it in a piping bag or spread it on a cookie sheet and bake to harden.
The result will be sweet, light, crunchy, and — if you add a little vinegar to the mix — pleasantly chewy in the middle.
Once you've got your big pile of meringue, you'll want to turn them into kisses.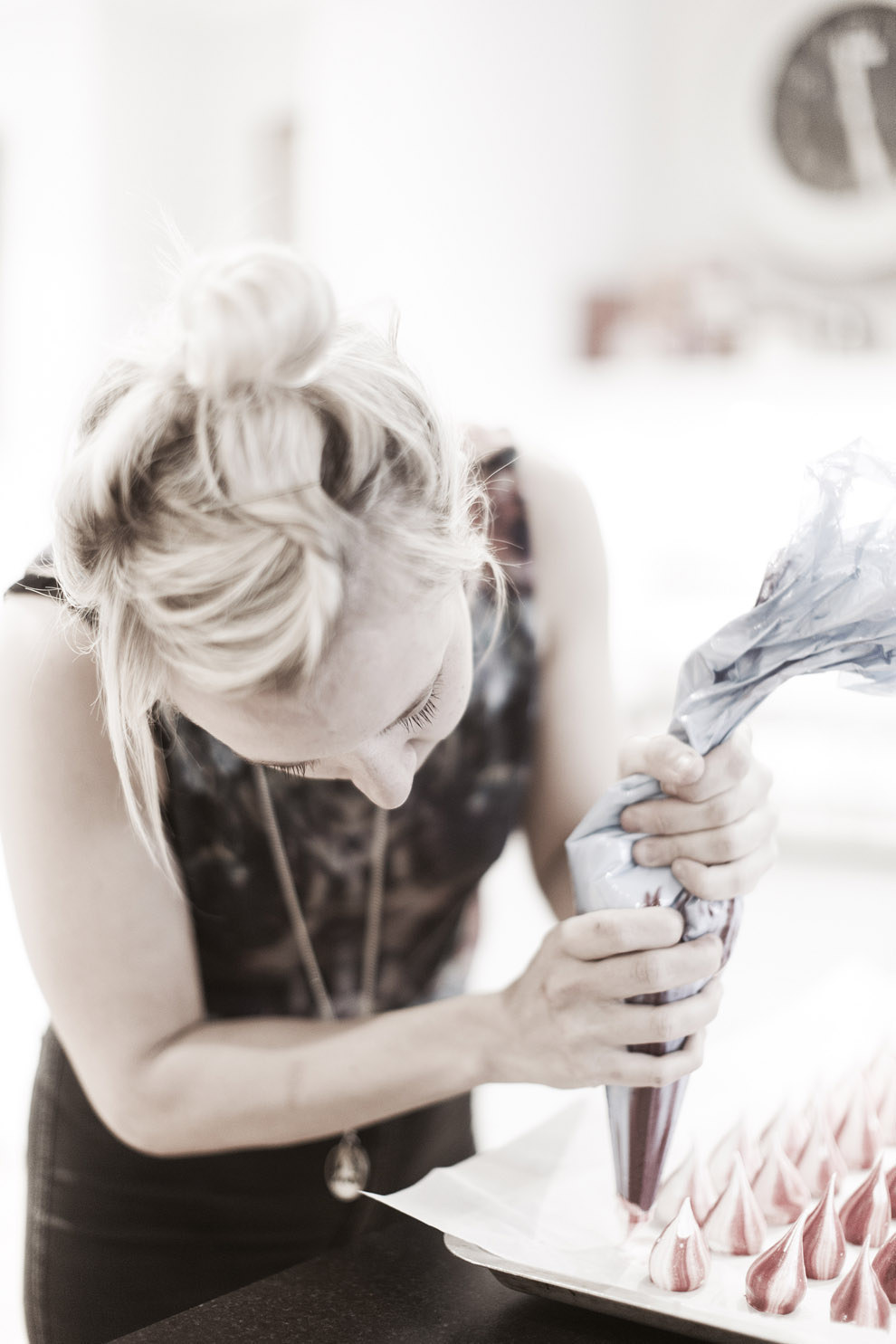 To make the Barbie cake, Hofler and O'Gorman baked two cakes — one in an oven proof bowl and one in a springform pan — then assembled a dome glued together with frosting, cut a hole in the middle, and put the doll in. For that full cake recipe, get the cookbook.
Or instead, you could pipe an alphabet of fun meringue letters.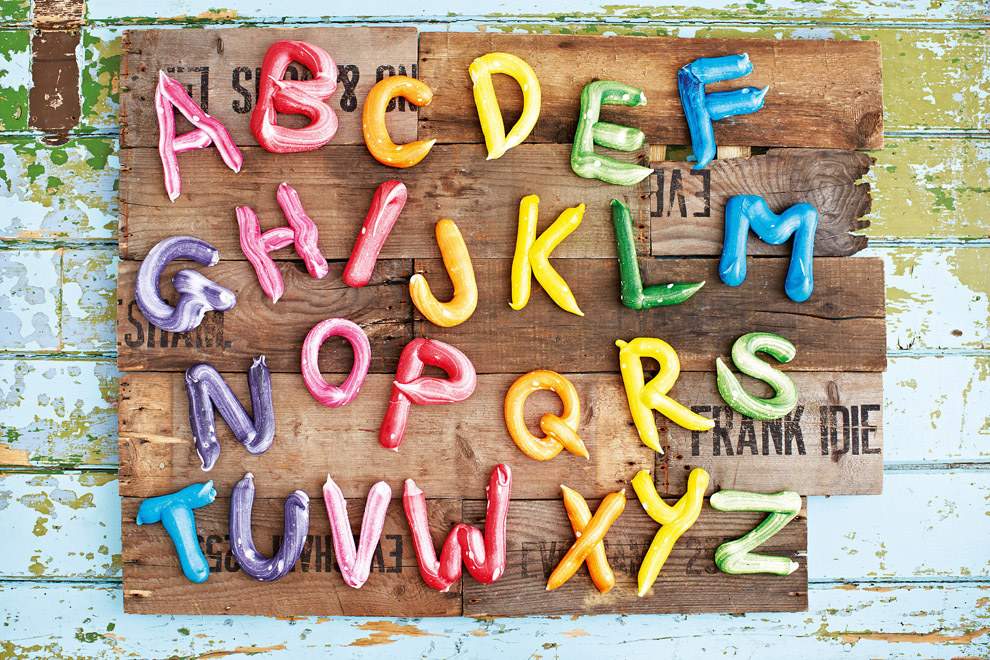 You could bake the letters of a friend's name or a message like "happy birthday." Meringue letters are great for kids' parties or big romantic gestures.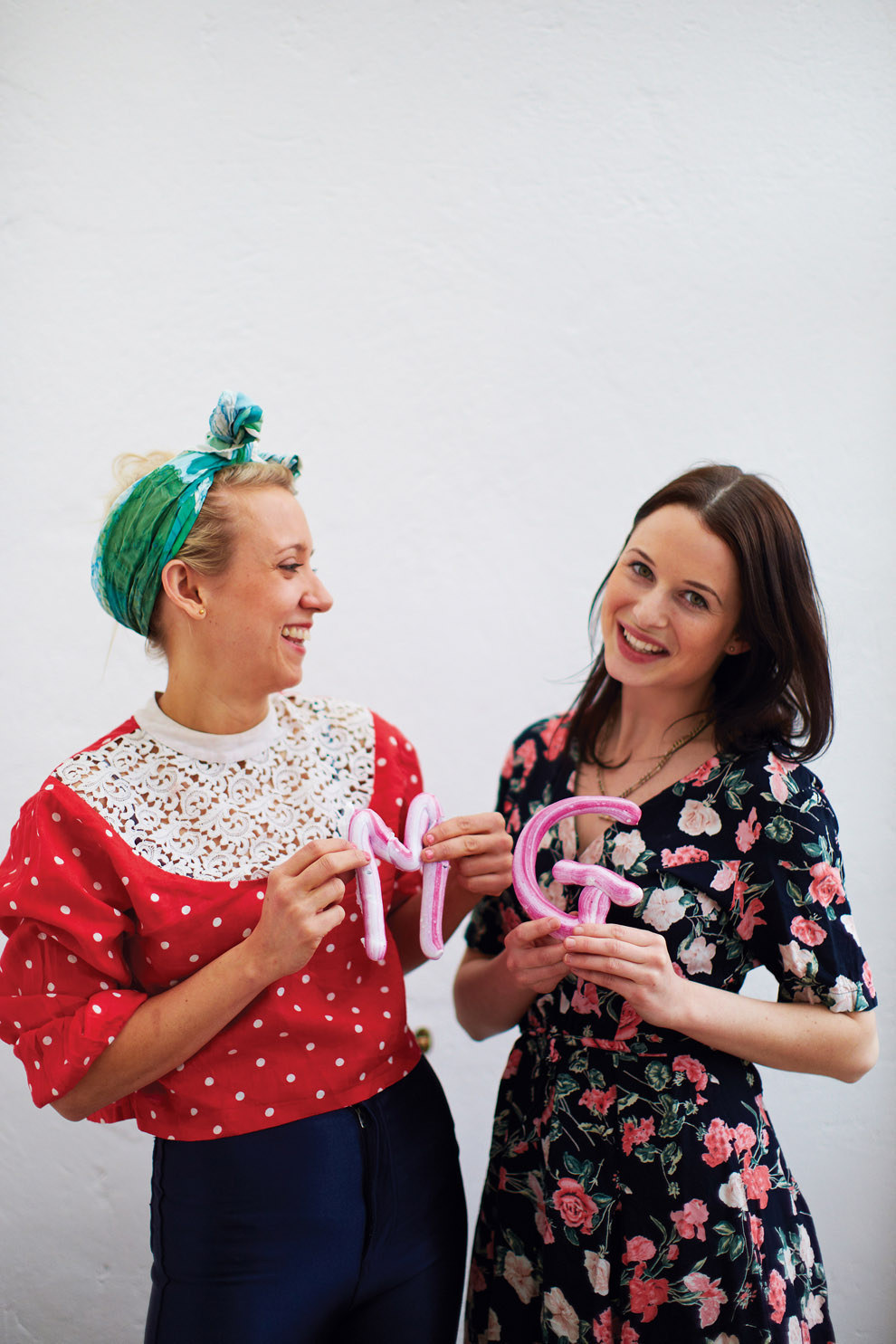 For more fun treats you can make with egg whites, check out the cookbook.