NYC chef Daniel Humm has a new cookbook out today.
It is gorgeous.
The authors, Humm and Will Guidara, are the team behind Eleven Madison Park — a restaurant with three Michelin stars, four New York Times stars, and the kind of posh clientele who don't mind that a $195 tasting menu is the only food option. The duo also recently opened the super-popular and more affordable restaurant in The NoMad hotel.
And there's an amazing egg sandwich in the cookbook.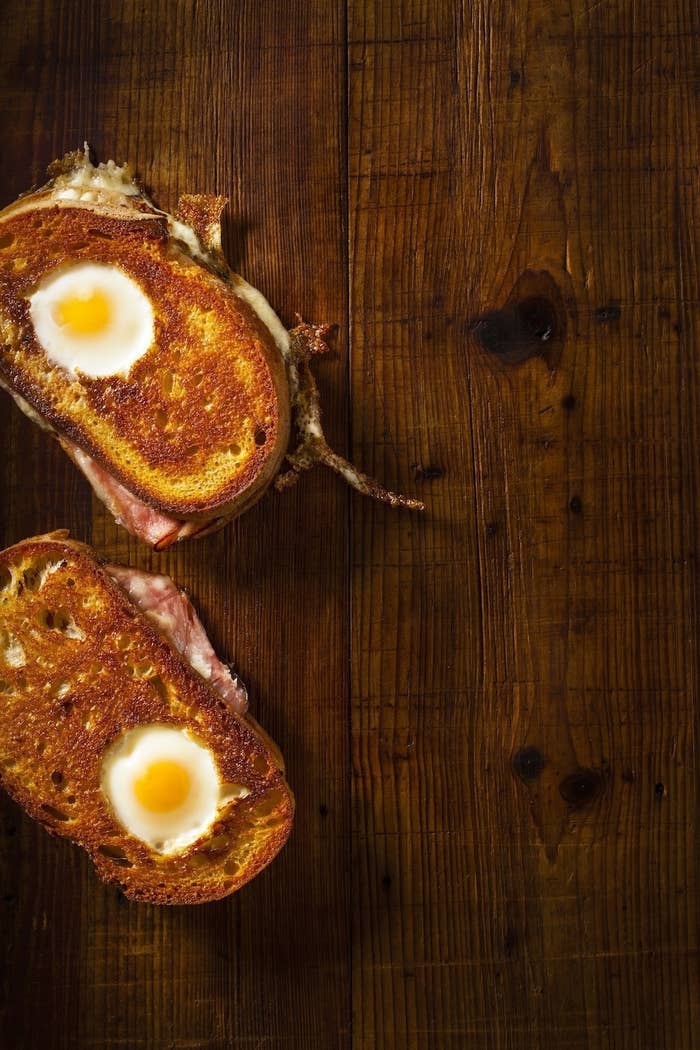 Can we just talk about this.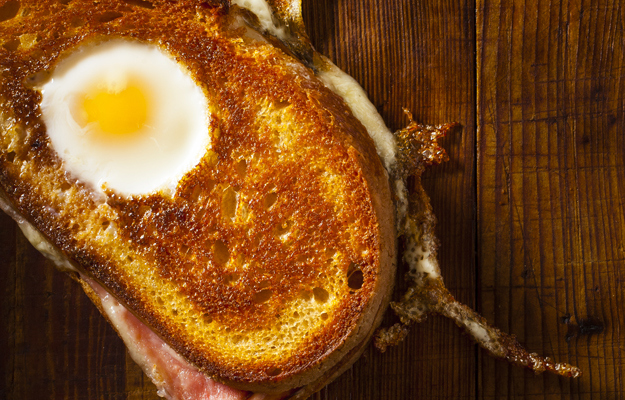 What is this crunchy, buttery, toasted landscape?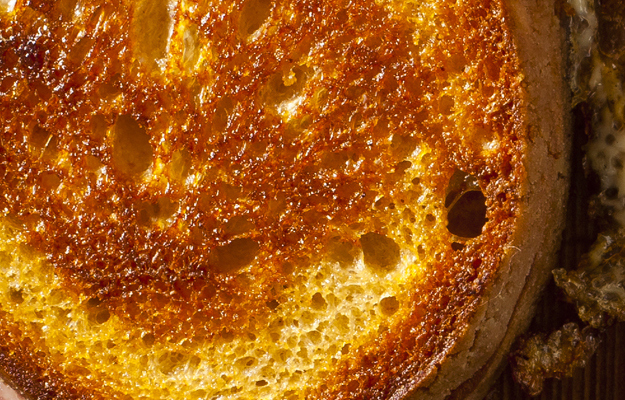 From whence comes that oozing cheese?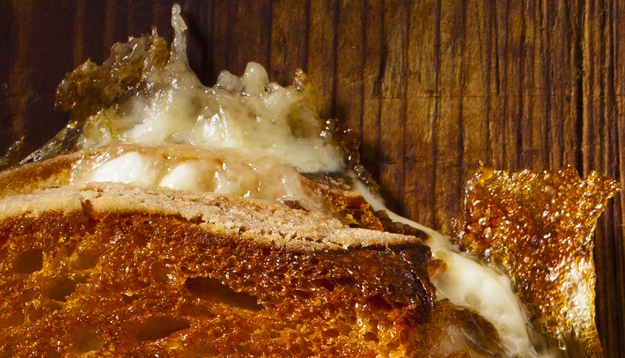 Dost I see ham.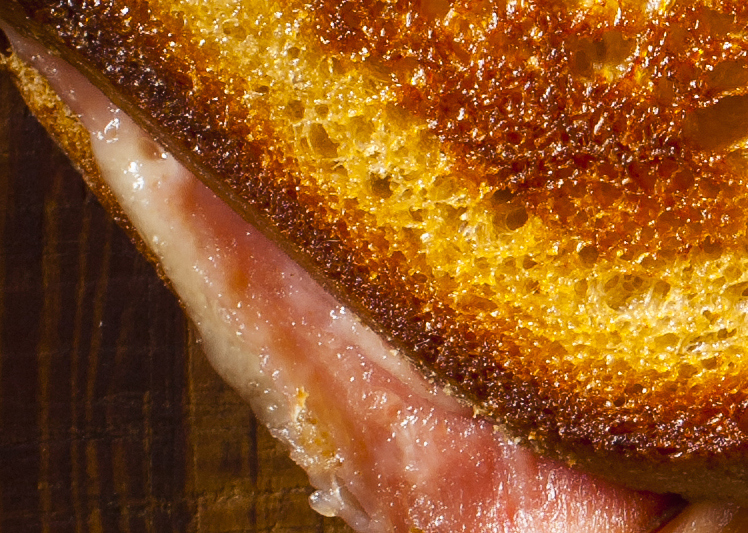 IS THAT AN EGG IN A HOLE?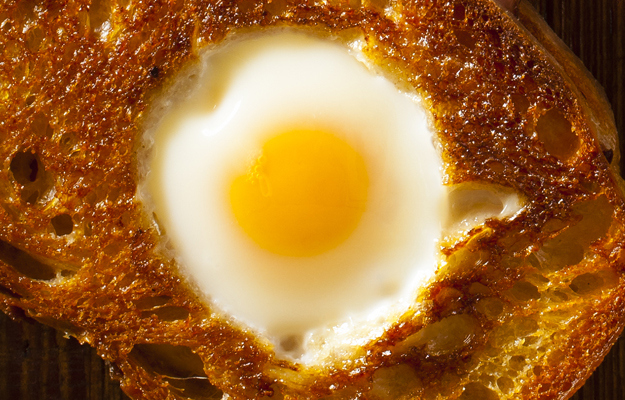 Now, I don't want to give you the impression that the cookbook is super accessible. Humm's food usually looks like this.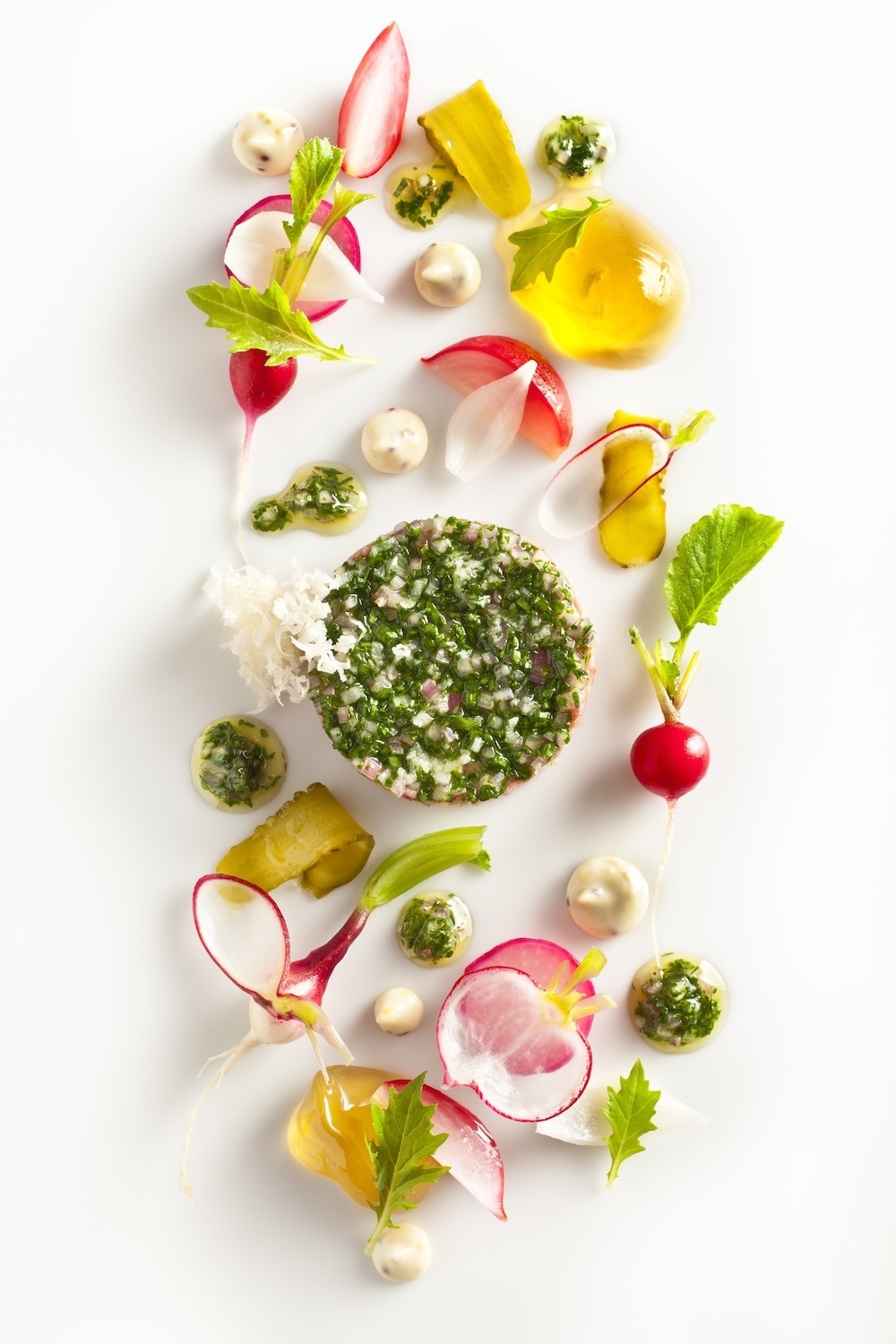 But I Love NY is worth owning.
The cookbook is organized by ingredients — specifically Humm and Guidara's 55 favorite New York ingredients — with short essays dedicated to the local farmers that cultivate them best. Through the farmers' personal histories, the book seeks to define a culinary identity for New York City. Preceding a recipe for Fish and Chips, for example, the book tells the story of Long Island's Lester family, who work to preserve a gentle, sustainable small-capacity fluke fishing business.
The authors really want you to cook this food, which they've dumbed down from their first cookbook, the James-Beard nominated Eleven Madison Park. Unfortunately, it's not quite simplified enough: a few pages after that fish and chips, you'll find yourself looking at a recipe for Milk and Honey, for which "Milk Ice" and "Dehydrated Milk Foam" are only two of the four sub recipes. The authors are perhaps a little optimistic about the average American cook.
That said, it's undeniably useful to home cooks when a chef like Humm reveals the techniques and flavor combinations behind his food. Because eventually those approaches — for example, his infused vinegars that appear again and again in I Love NY — will find their way into food magazines, morning shows, and eventually influence grocery store trends.
It's equally important to pay attention to the way a chef like Humm does the basics — roast chicken, grilled cheese, tuna salad — because he understands process and ingredients better than the average American cook.
Back to business.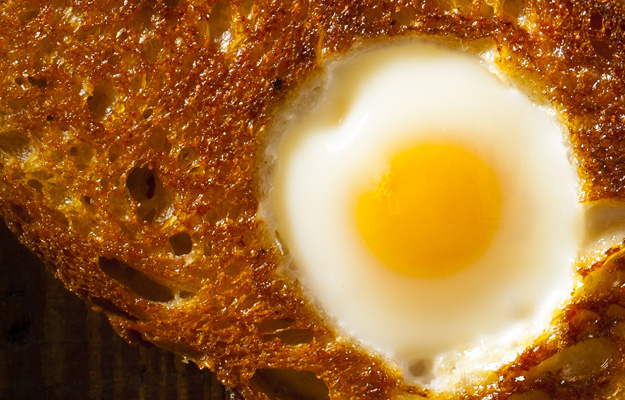 How to Make Humm's Ham and Egg Sandwich
Serves 4
8 slices rye bread, 1/4 inch thick
1 pound sliced Consider Bardwell Farm Rupert cheese (an aged raw cow's milk cheese made in the style of Gruyère)
1 pound thinly sliced smoked ham
1/2 cup butter, at room temperature
1 tablespoon canola oil
4 eggs
Preheat the oven to 350°F. Build each sandwich by starting with a piece of bread, followed by cheese, ham, and then more cheese. Using a 2 1/4-inch round cutter, punch a hole through the layers of ham and cheese and the bottom piece of bread; remove the circle of ham, cheese, and bread. Top with an unpunched slice of bread. Spread butter on both sides of the sandwiches. Heat the oil in a large cast-iron skillet over medium-low heat (use two skillets if necessary to hold all 4 sandwiches). Place the sandwiches, hole-side down, in the skillet, and reduce the heat to low. Cook until golden brown, 3 to 4 minutes. Flip the sandwiches and crack the eggs into the holes. Transfer the skillet to the oven and bake until the egg is cooked and the cheese is melted, 10 to 12 minutes.
BONUS: Two more of the Humm's low-brow recipes from I Love New York.
Fish and Chips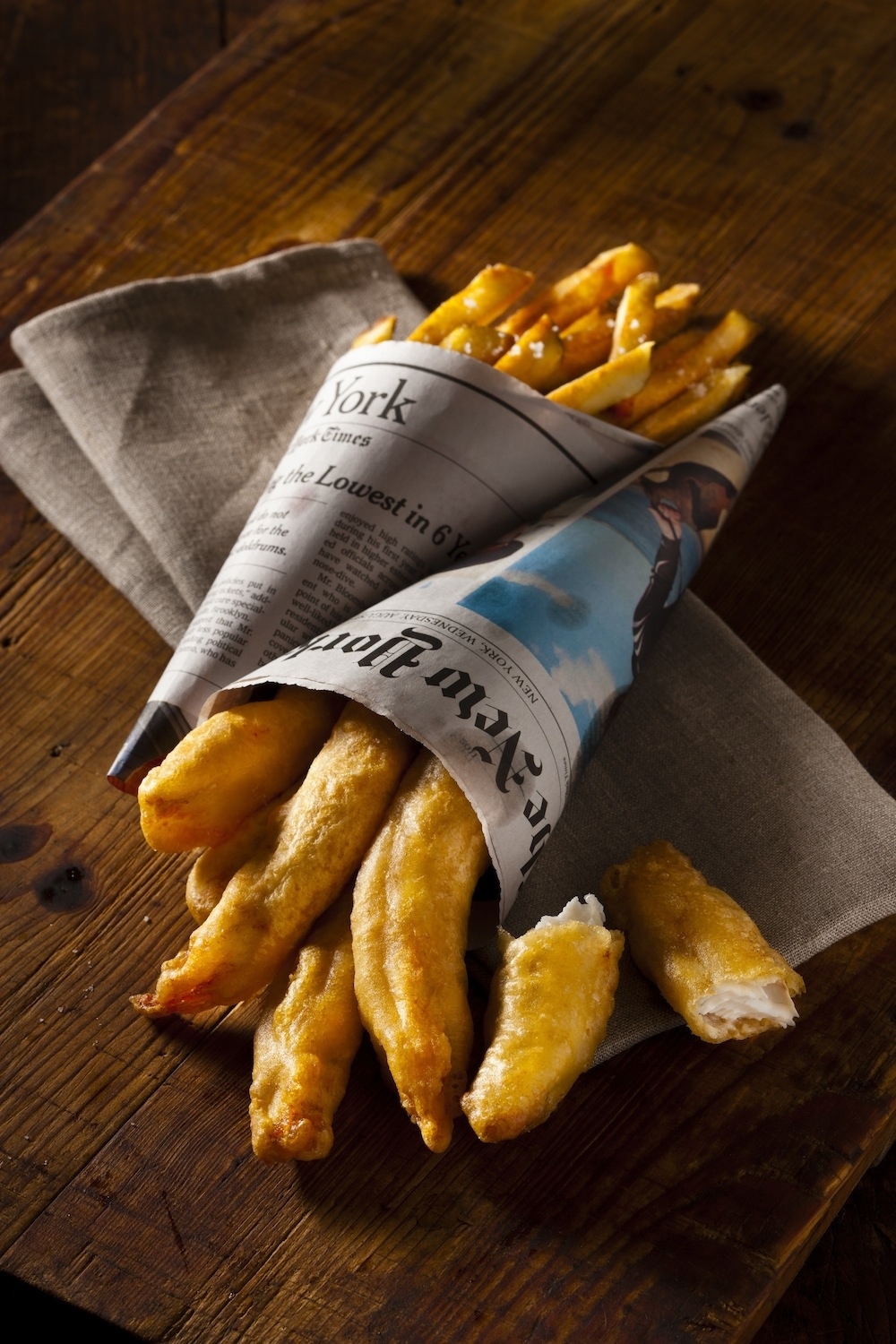 Chocolate Egg Cream