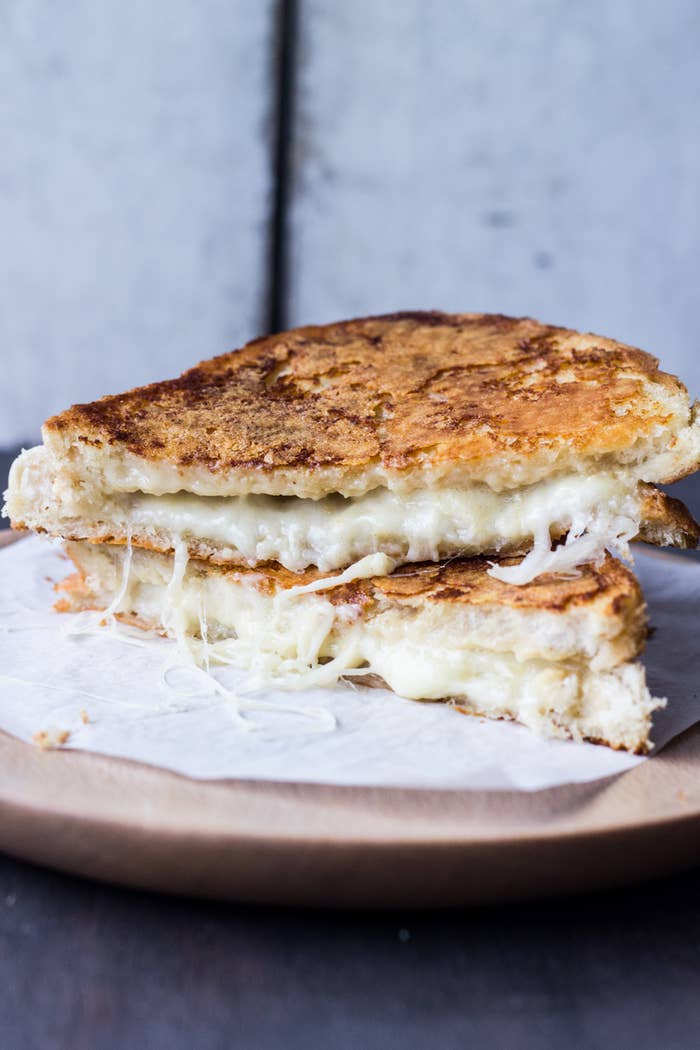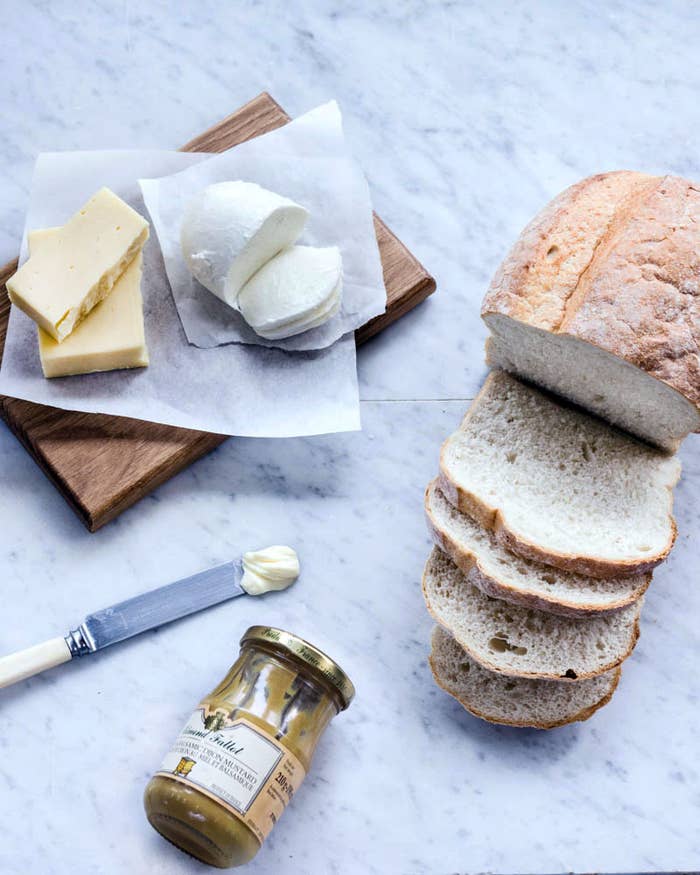 Grilled Cheese Sandwich
Recipe by Izy Hossack
Serves 1
INGREDIENTS
2 slices of white bread
1/3 cup grated Cheddar cheese
1/4 cup grated, or finely chopped mozzarella
2 to 3 tbsp soft butter
1/2 tsp Dijon mustard (optional)
PREPARATION
1. Grate and slice the cheese.
2. Mix 2 tbsp of the cheddar with the butter. Spread onto one side of each slice of bread.
3. Flip one slice of bread over and stack on top of the other slice of bread.
Spread mustard onto the un­buttered side of the top slice of bread. Top with the remaining cheddar, and the mozzarella.
4. Preheat a cast iron skillet or griddle pan on a high heat for a few minutes. Place the cheese­-covered slice of bread into the skillet, butter­ side down. Top with the other slice of bread (butter side up). Turn the heat down to medium and let it cook until the underside is golden brown.
5. Flip using a spatula, and let cook again until golden brown on the other side.
6. Cut in half and eat!
Want more amazing recipes like this one? Sign up for the BuzzFeed Food newsletter, and we'll send them to you twice a week!