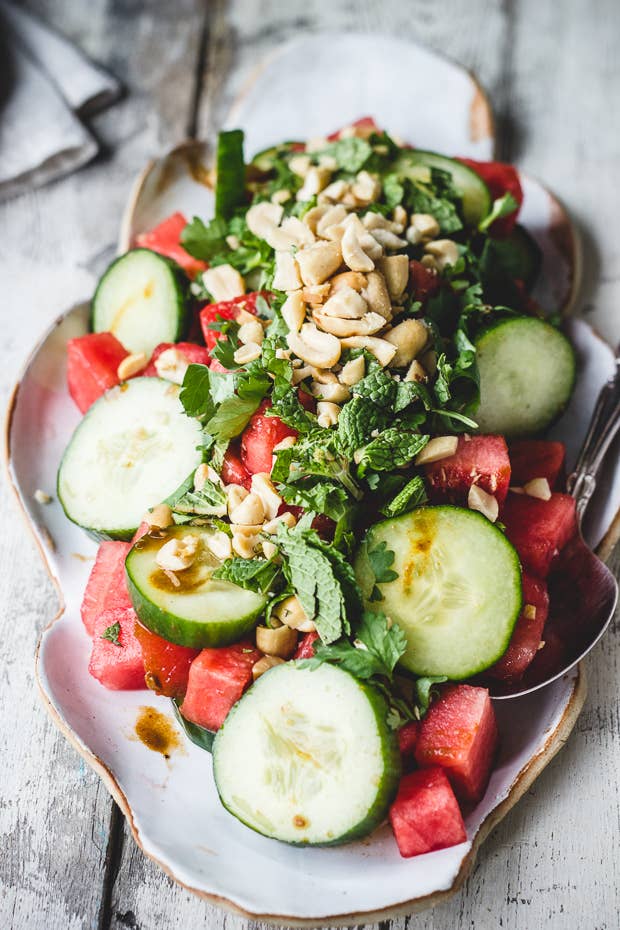 I love the Epicurious app and I use it all the time for workweek meal inspiration or dinner parties. I found this other, more basic watermelon salad recipe for a Labor Day party a while ago. It was a hit at the BBQ, but after a while, I changed it up and started making this Vietnamese watermelon salad. It's unreal. It takes only about ten minutes, the chopping is the main event — I don't measure anything —then just toss to combine. —Morgan Morillo, 28, New York Times media planner, New York City
1.
You will need: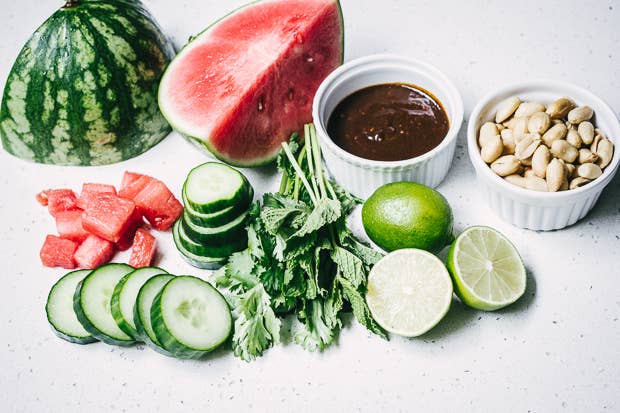 2.
Slice cucumbers.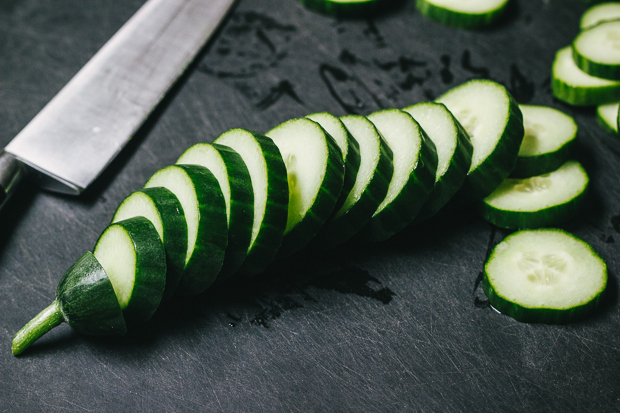 3.
Cut the watermelon into cubes.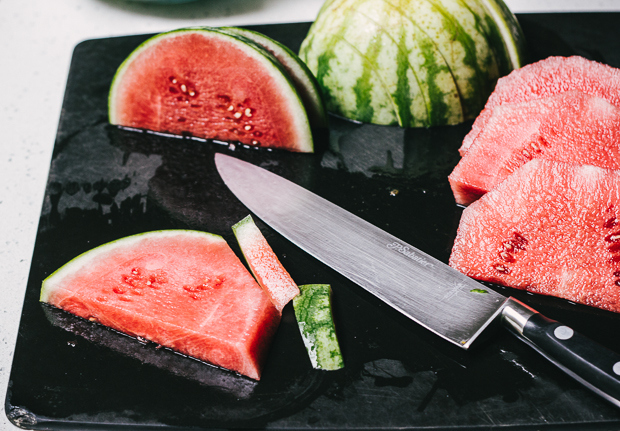 4.
Make them the size you'd want to put in your mouth.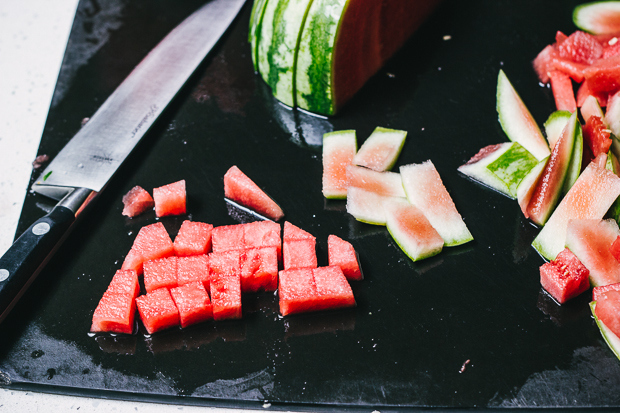 5.
Combine the two in a bowl.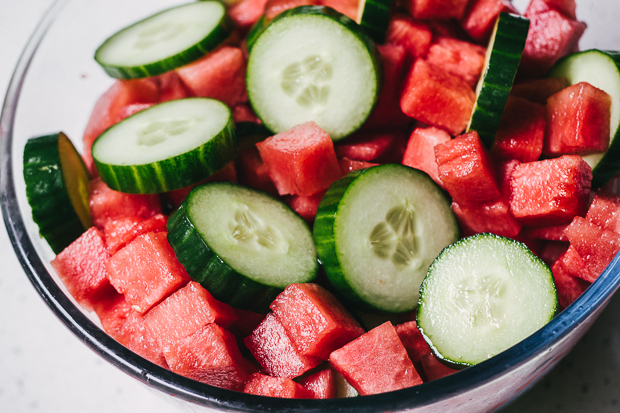 6.
Cover with plastic wrap and put in the fridge for 15 minutes while you make the dressing.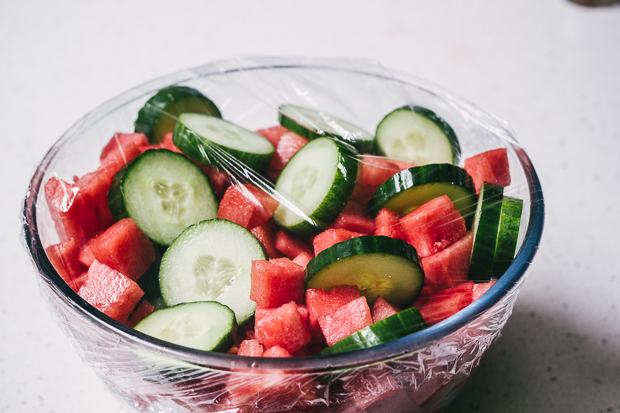 7.
Make dressing: Squeeze lime juice.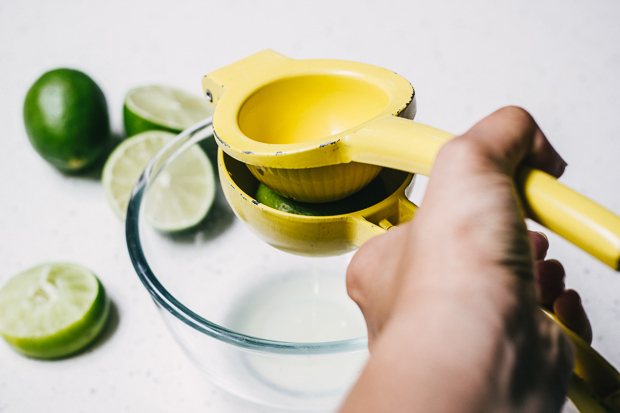 8.
Whisk tbe lime juice into the hoisin.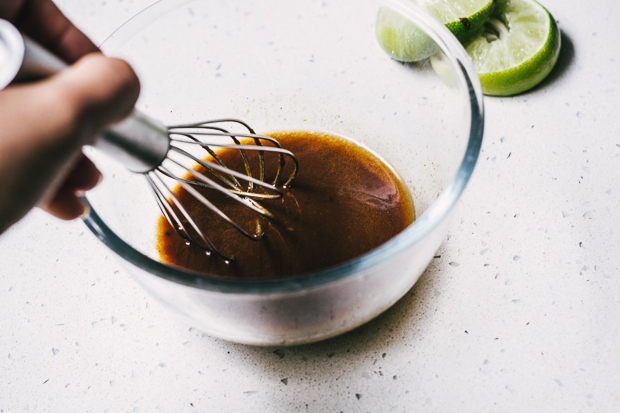 9.
Drain the cucumbers and watermelon.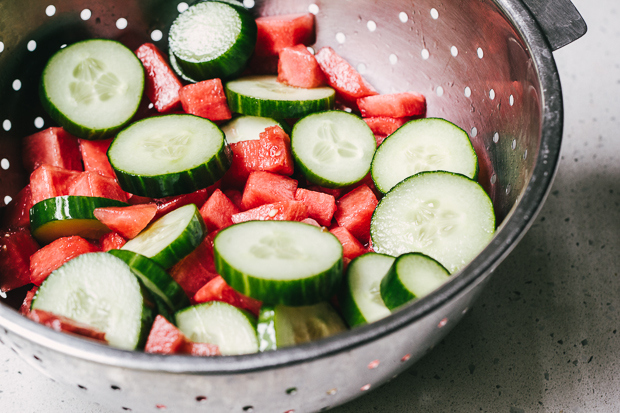 10.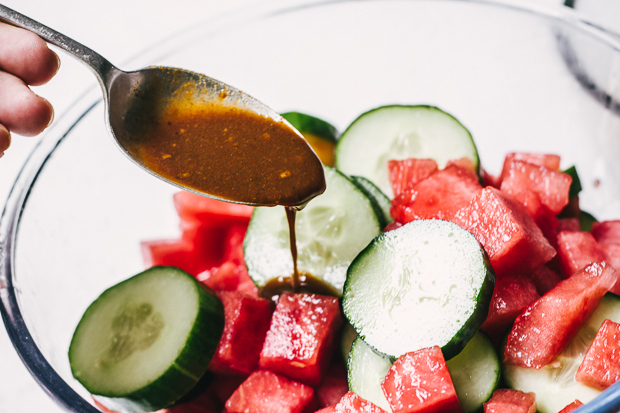 11.
Toss with the dressing.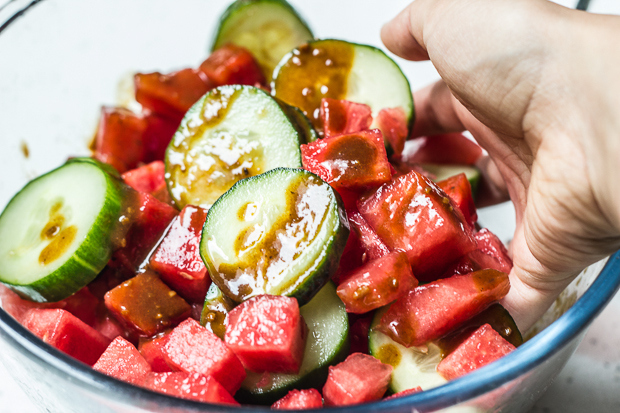 12.
Chop mint into pieces the size you'd want to eat.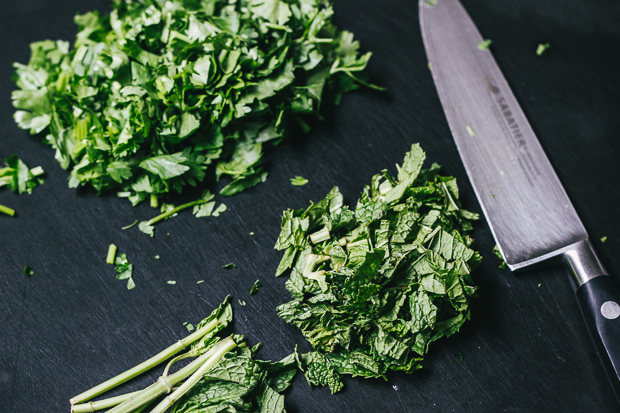 13.
Same for peanuts.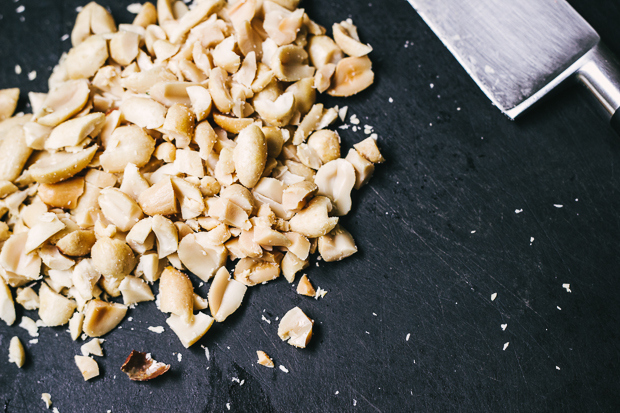 14.
Sprinkle on cilantro if you like it.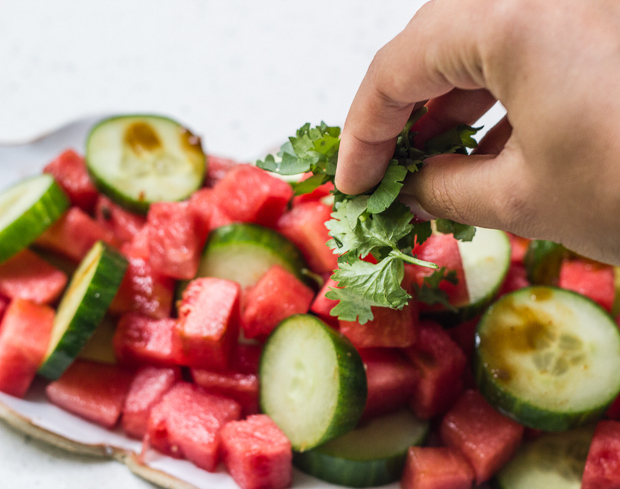 15.
Sprinkle on the peanuts and mint, too.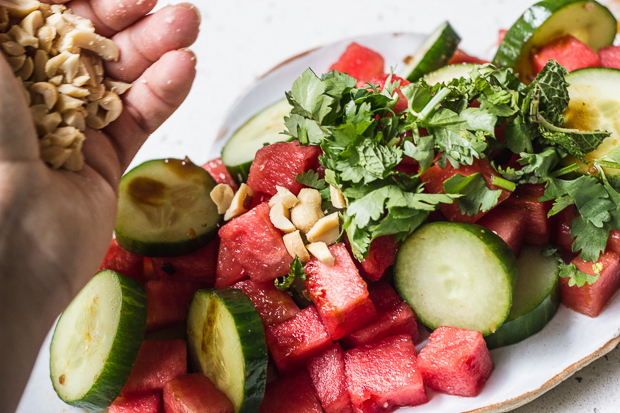 16.
Admire.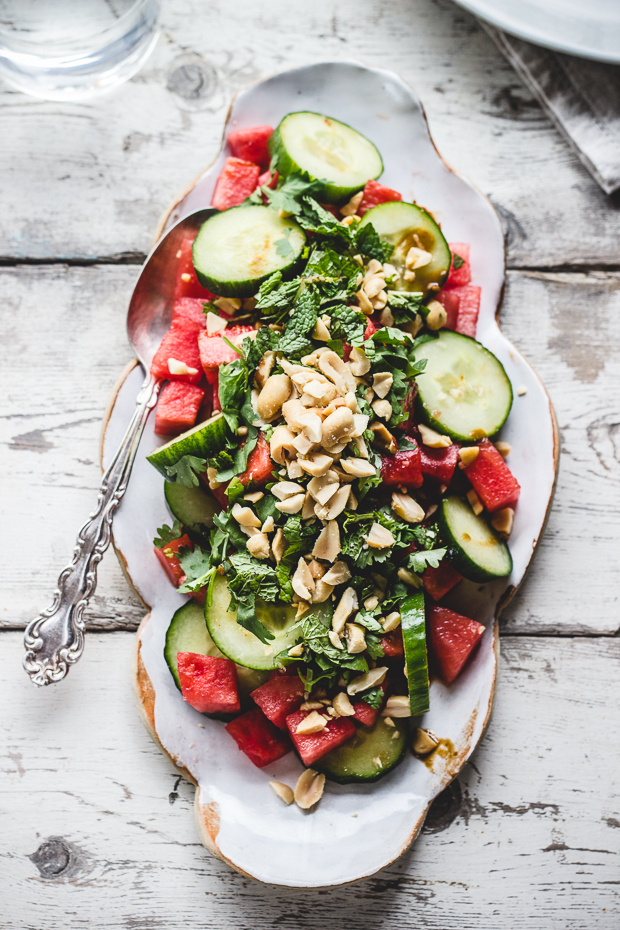 17.
Then eat. Preferably alongside some kind of grilled meat.