Best End-Of-Summer Ratatouille
Put all the beautiful summer vegetables in a dish and bake it. The end.
A reader submitted it for our "go-to recipe" column about easy dishes you make again and again:
I found this recipe in a cookbook my mother gave me. It's wonderful. Something about slow baking the vegetables covered really brings out their flavor. It's a weekend dish: I typically spend one day each weekend catching up on TV shows and cooking as much as I can for the week. This ratatouille goes well with a roasted chicken, tossed into pasta with some fresh basil, or even in scrambled eggs.

I cook for many reasons, but primarily because I want my husband and I to eat food that is nourishing and as in as close to its natural state as possible. I believe, and studies increasingly support, that a healthy diet supports not only a healthy body but a healthy brain, and that's something that I think about when cooking.

I set up my laptop and play episodes of Glee, Downton Abbey and Bleak House while I cook. The prep takes 15 minutes, then it goes in the oven, so it's an easy recipe for a day when you need to get things done at home. I don't measure anything, but I've figured out that it tastes better if I remove most of the liquid after it's uncovered so that some of the vegetables get caramelized. Sometimes I use a teaspoon of dried thyme and dried rosemary if I don't have fresh herbs, and I use garlic salt instead of regular salt most of the time. — Elizabeth Alfson, 30, psychiatrist in training, Boston, MA
Step 1: Slice the onion and garlic.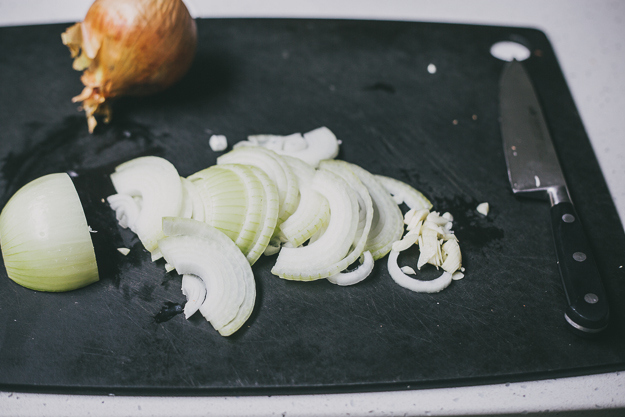 Step 2: Rinse and slice up all the remaining vegetables.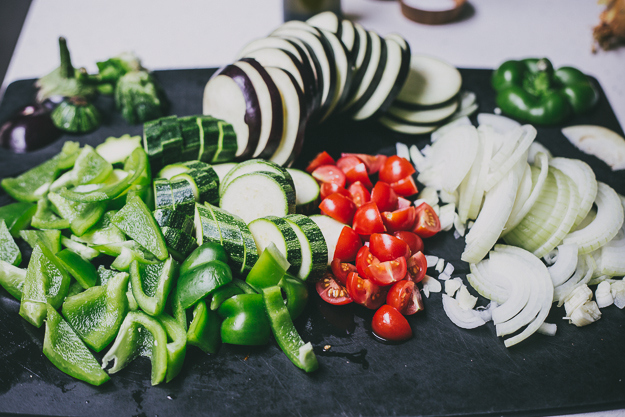 Step 3: Put them all in an oven-proof dish.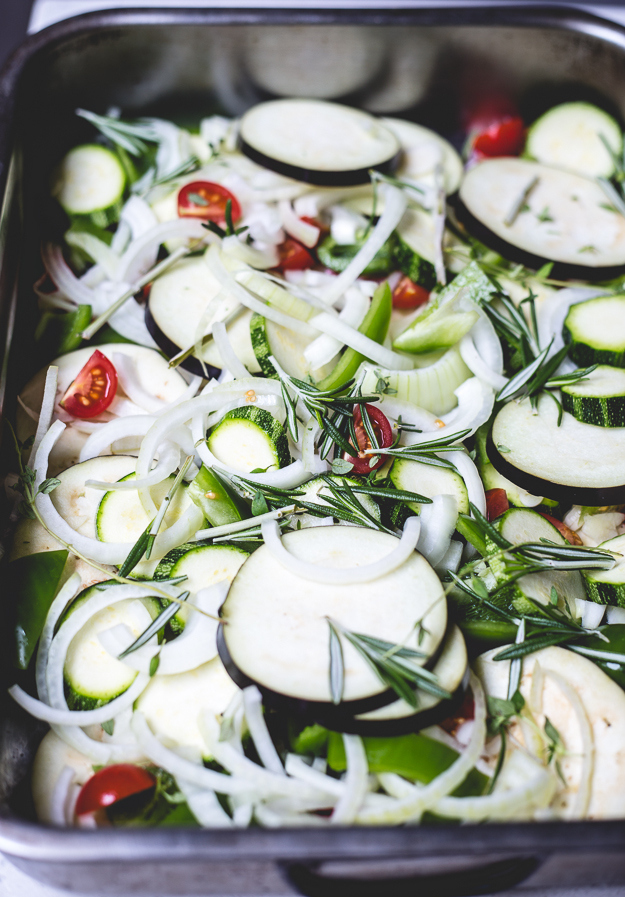 Step 4: Sprinkle with salt...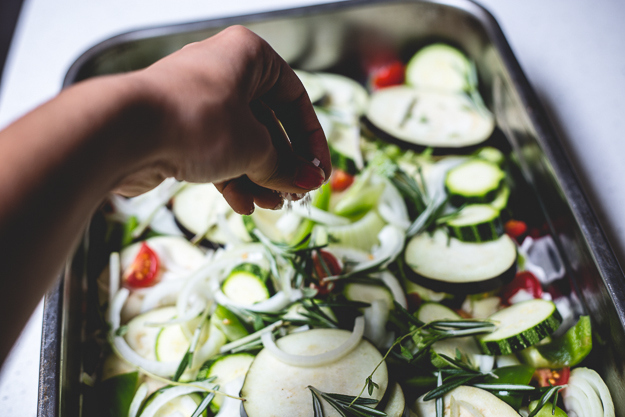 ...and pepper.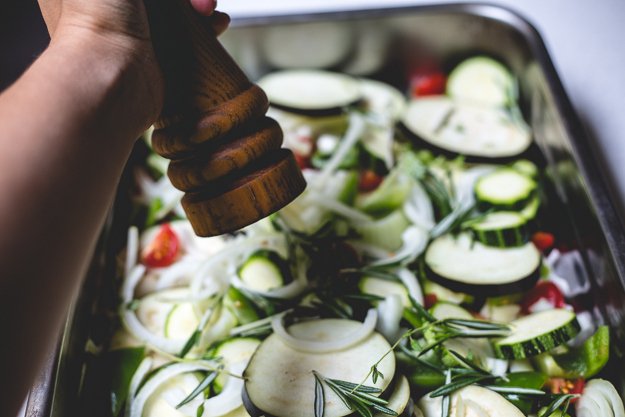 Step 5: Drizzle with olive oil.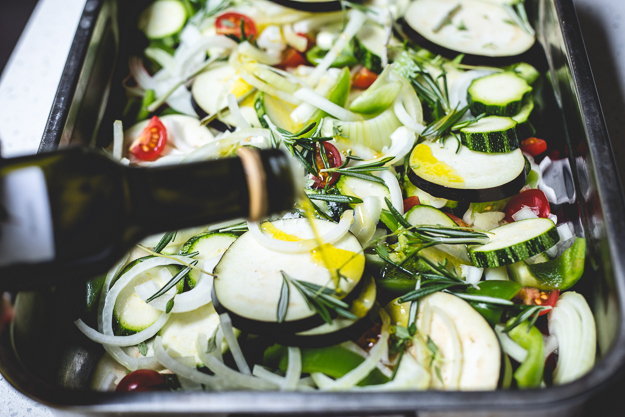 Toss to coat the vegetables evenly with the oil.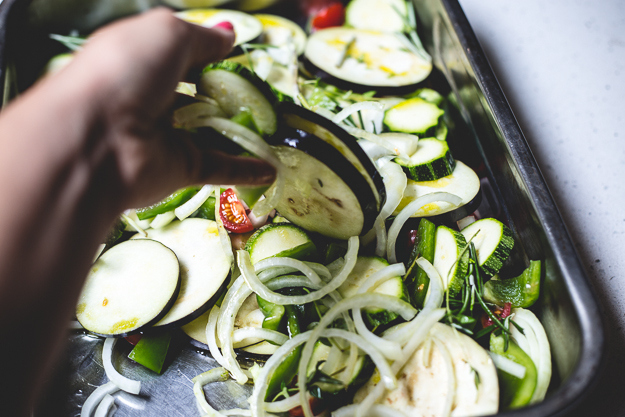 Step 6: Cover the dish with foil and bake at 350°F for 45 minutes.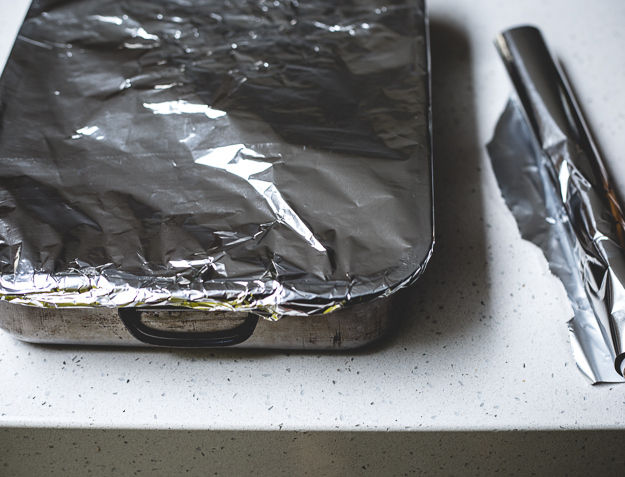 After 45 minutes, the veg will be cooked but not browned.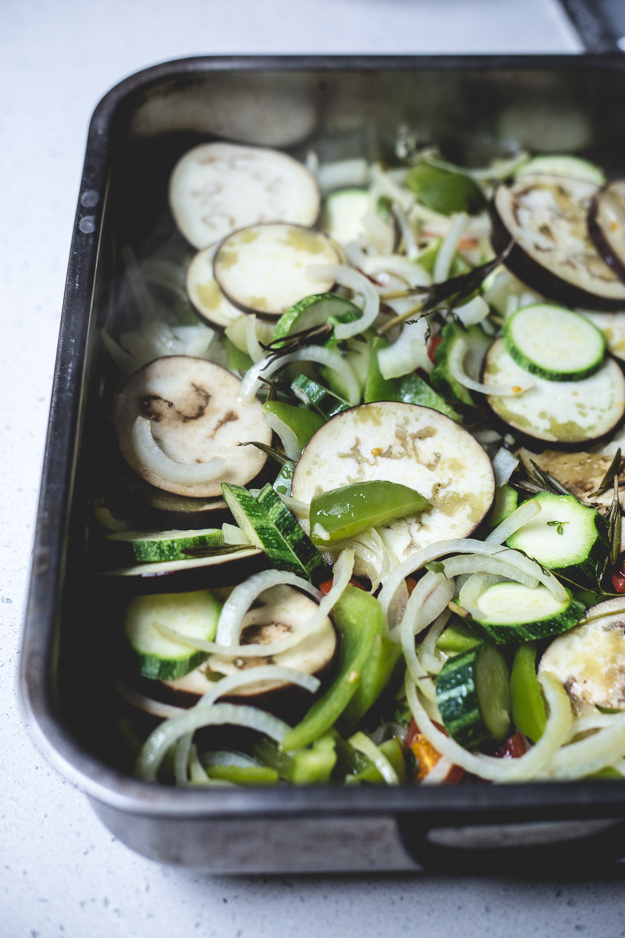 Step 7: Remove the foil and bake for another 30 to 45 minutes until they are nice and brown.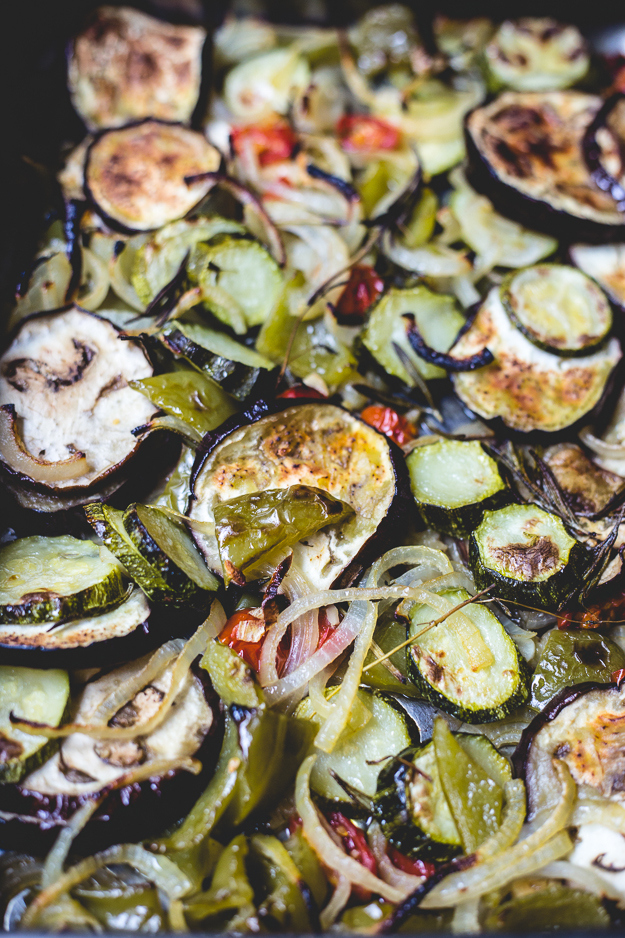 Mix it into pasta.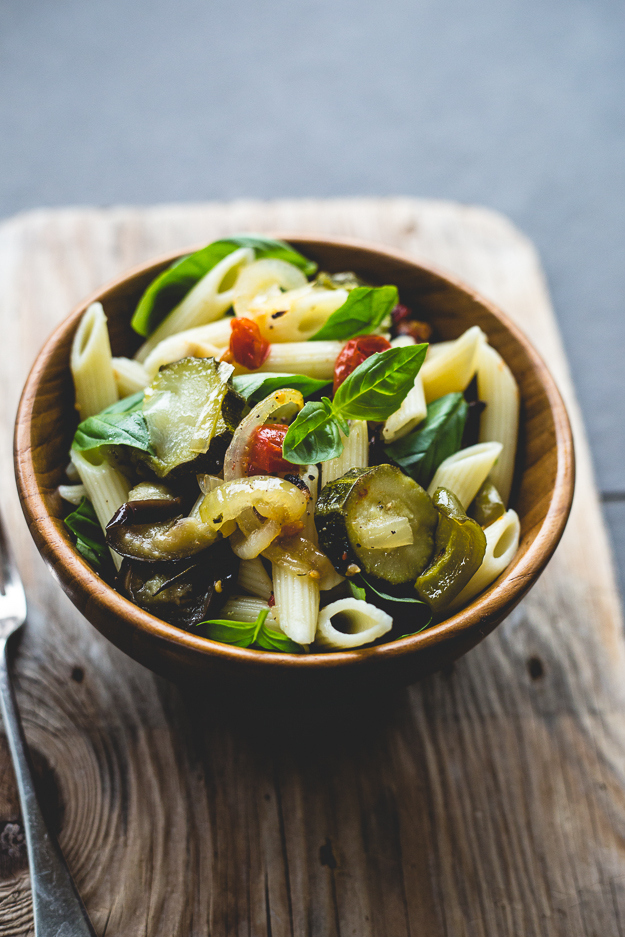 Serve it with a simple roast chicken.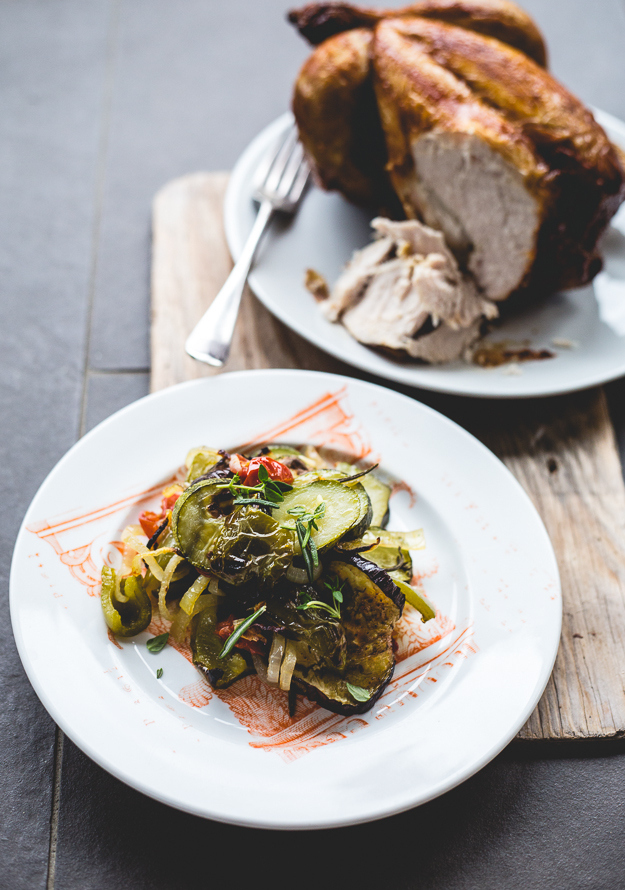 Or with fluffy scrambled eggs.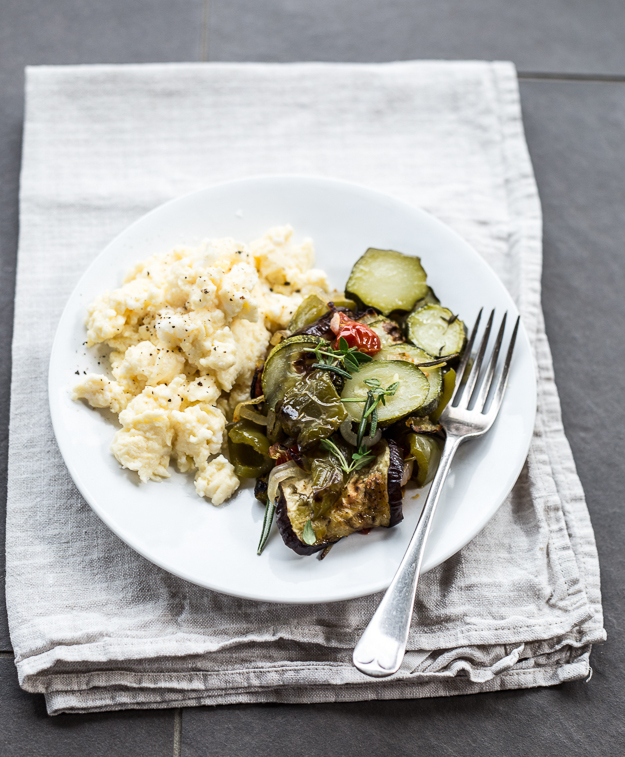 Easiest End-Of Summer Ratatouille
Recipe by Clothilde Dusoulier from Adventures in A Parisian Kitchen
Serves 4 to 6
INGREDIENTS
2 onions, peeled and thinly sliced
2 cloves garlic, peeled and thinly sliced
1 eggplant thinly sliced
1 zucchini thinly sliced
2 green peppers, sliced or chopped
8 small tomatoes roughly chopped
2 sprigs fresh rosemary or 1 teaspoon dried rosemary
3 sprigs fresh thyme 1 teaspoon dried thyme
2 tablespoons olive oil
salt and pepper to taste
PREPARATION
Preheat oven to 350°F. Combine first eight ingredients in an ovenproof dish. (Keep herb sprigs intact.) Drizzle with oil and season with salt and pepper. Cover with foil and bake 45 minutes. Remove the foil and bake for another 30-45 minutes until deep golden brown. Remove herb sprigs. DO AHEAD: Will keep for 3-4 days refrigerated; this is super delicious cold and improves with a little time.