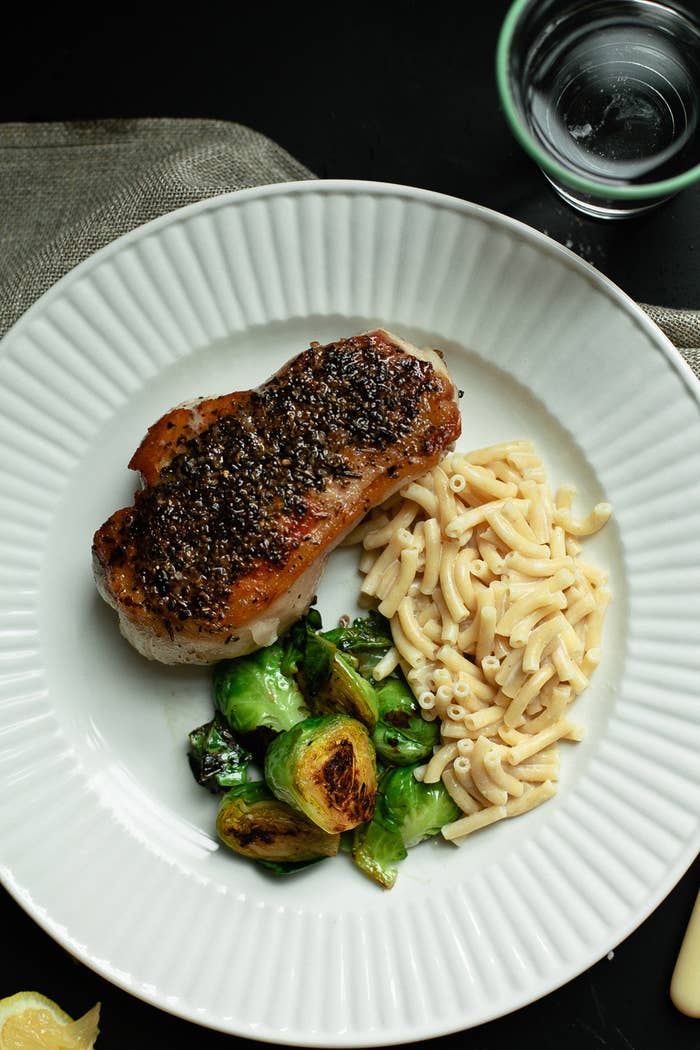 "Once a month, my wife and I go to Huntington Meats, the butcher at the farmers' market on Fairfax and buy $100 worth of meat like boneless pork chops, lean ground beef, flank steak, chicken apple sausage, and baby back ribs (on special occasions). Our butcher will cut and package our meat in dinner-sized freezable portions, so we can keep it in the freezer. Once a week we get veggies Santa Monica farmers' market. So we plan our dinners according to what protein we have and what veggies we get each week. We use that meat from the freezer one night a week — other nights it's our veggies with fresh salmon, chicken, leftovers or takeout." —Ryan Wilson, 37, Chief Marketing Officer Skild.com, Los Angeles, CA
Easy Pork Chops with Mac 'N' Cheese and Veggies
SERVES 3-4
INGREDIENTS
For the pork
6 thin-cut boneless pork chops (have the butcher cut them into 3/4"-1" in portions)
1 tsp. Cavender's all-purpose Greek seasoning
1/2 tsp. lemon pepper
1/2 tsp.garlic powder
1/2 tsp. paprika
1 lemon
optional: port wine
To round out the meal:
Annie's organic white cheddar Mac and cheese, prepared according to the box, or roasted potatoes if you have more time.
Your preferred veggies — green beans, brussels sprouts, heirloom carrots, etc.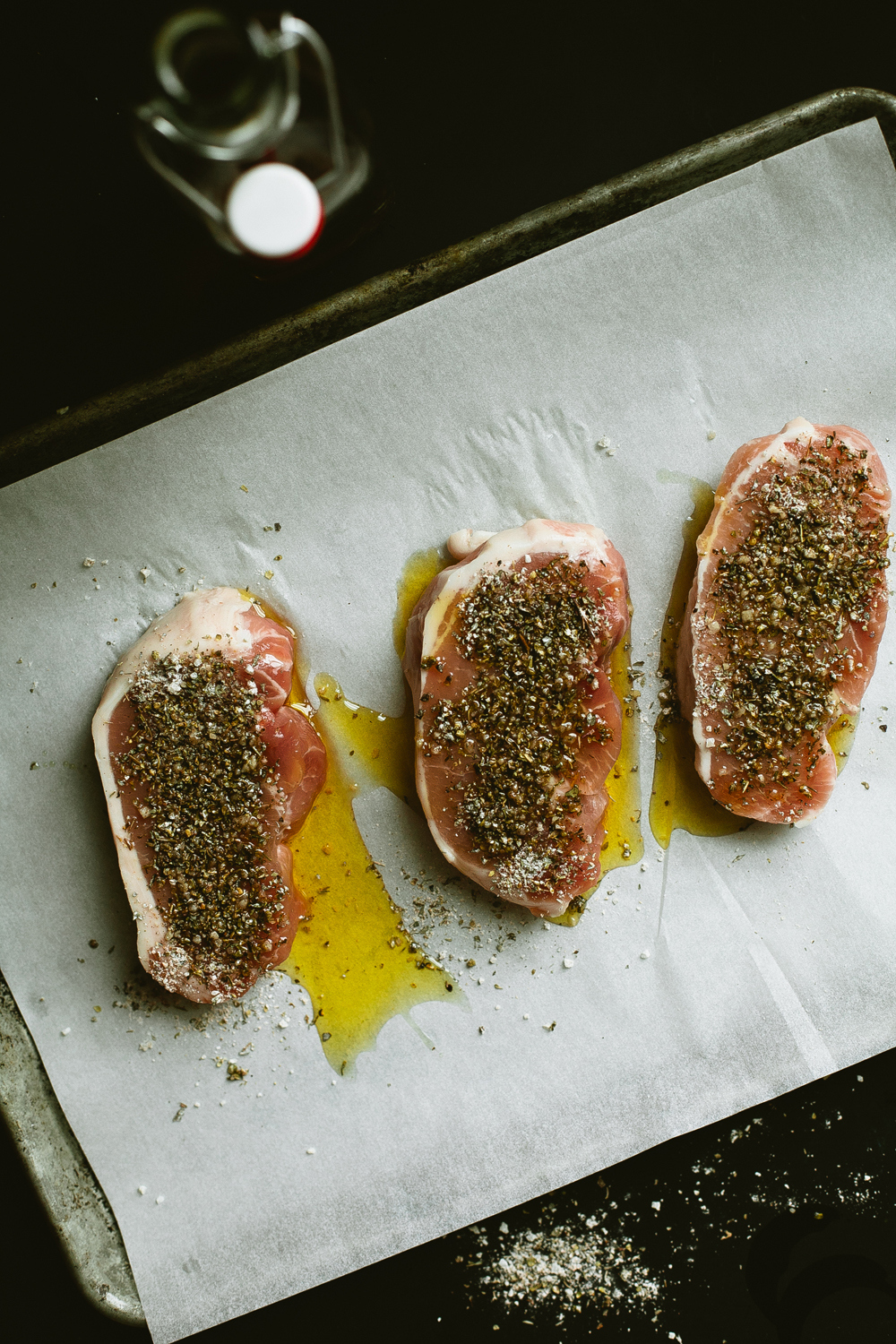 PREPARATION
For the pork
The night before you plan to eat the pork, take it out of the freezer and place in the fridge. To cook, first drizzle the chops with extra virgin olive oil and season with the cavender's, lemon pepper, garlic powder and paprika. Don't worry if you don't have all of those seasonings. Simple kosher salt and fresh ground black pepper work too.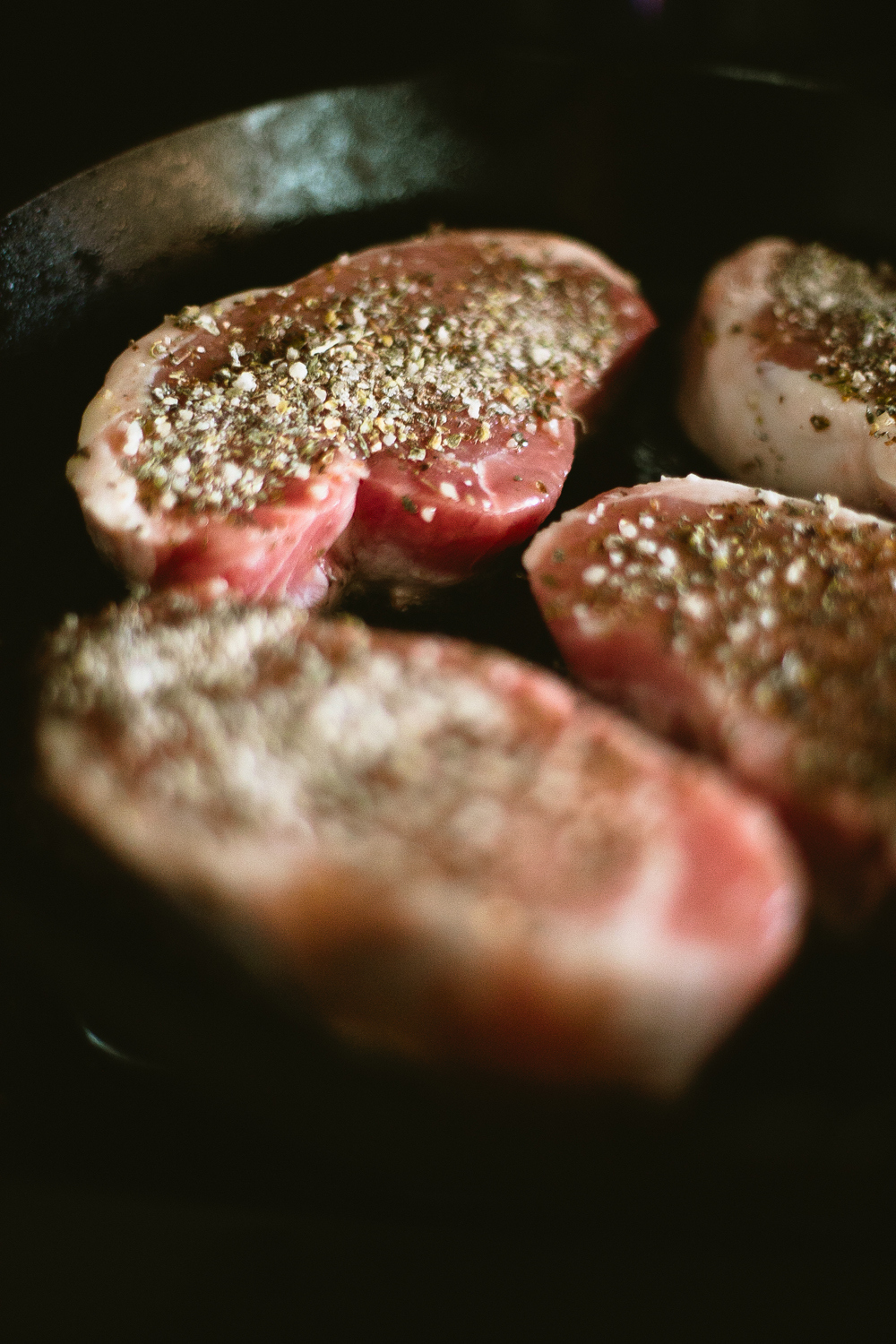 Heat canola oil or olive oil in a saute pan until very hot, then cook the meat for about 2-3 minutes per side. Squeeze on a little fresh lemon juice just before removing from pan. If you have some port, you can add it after the meat is out of the pan, then scrape up the brown bits, simmer the port for a minute or two, then use as a sauce for the pork.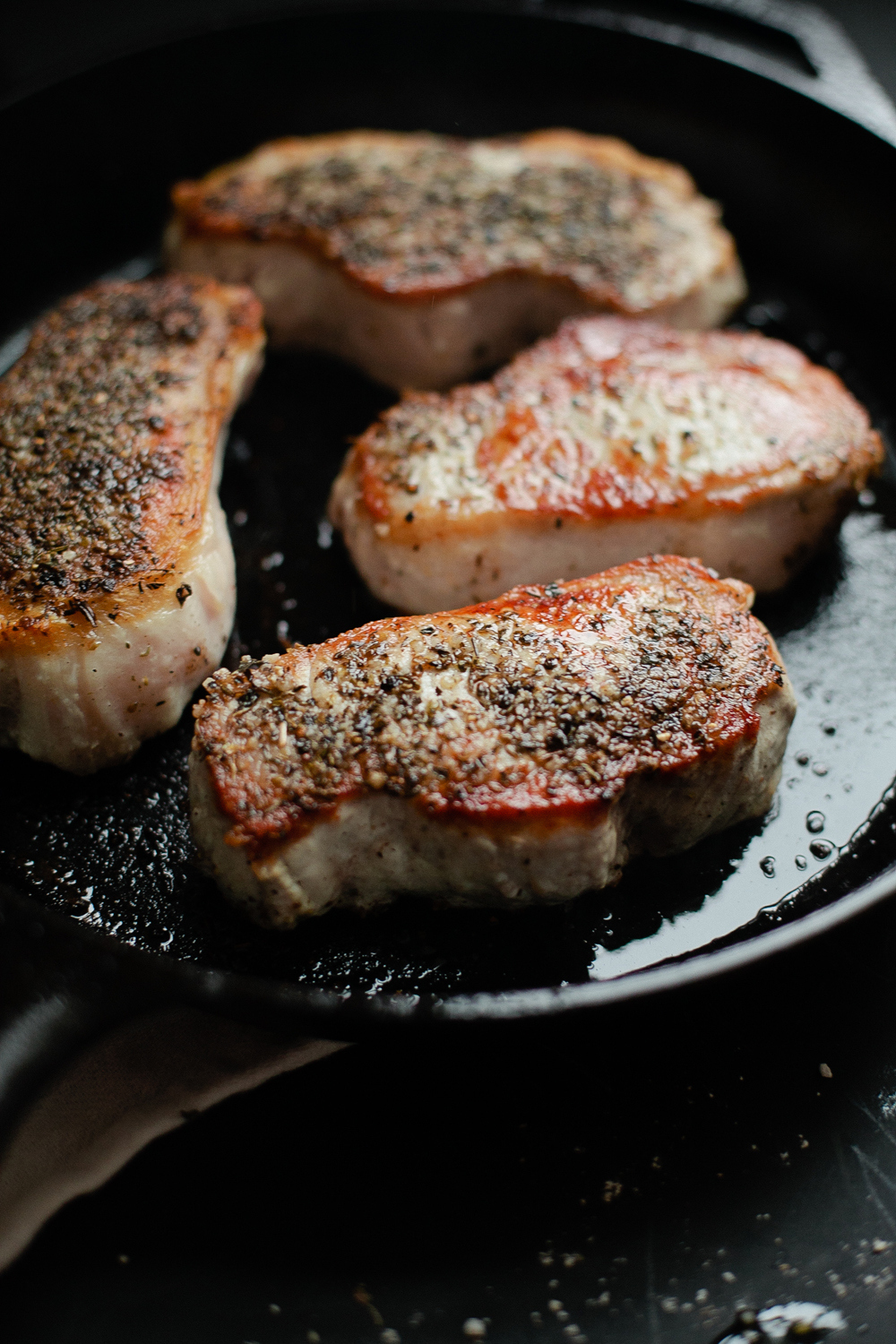 For the veggies
If you've got green beans or carrots, steam them in a steamer basket and season with salt and pepper. You could also use this easy recipe if you want for the brussels sprouts, or this one for easy roasted potatoes.