Start with store-bought brownies, chocolate sauce, and your favorite ice cream.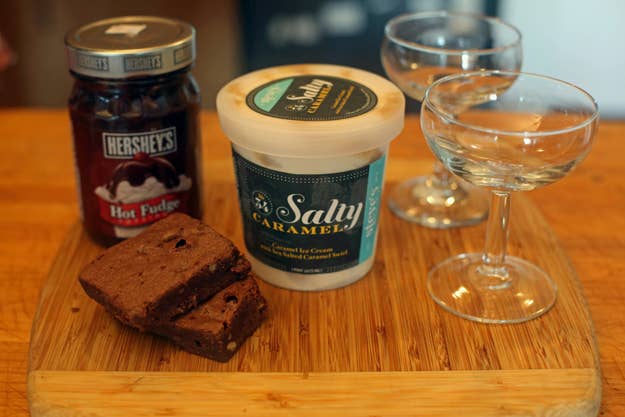 Heat the sauce in a saucepan or in the microwave.
While the sauce is heating, layer brownie pieces and ice cream in a glass or mug.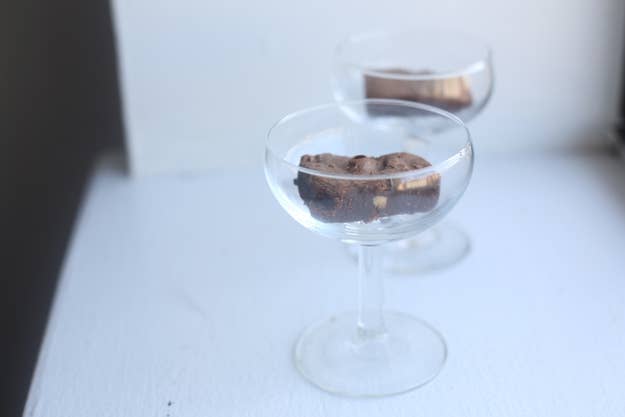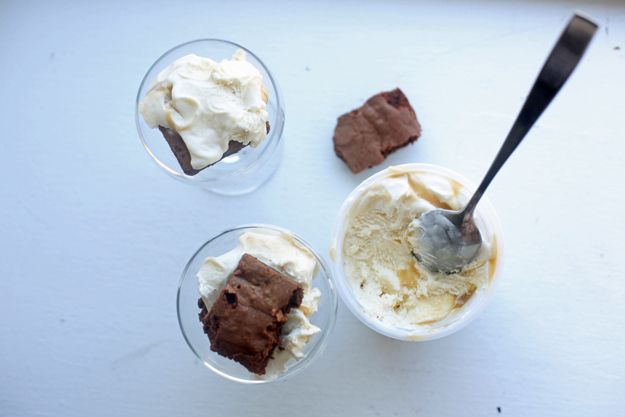 Using a glass — even if it doesn't have a stem — makes it look more special.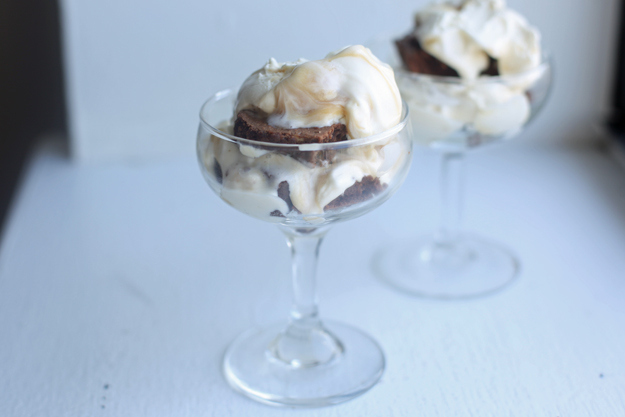 Top with chocolate sauce.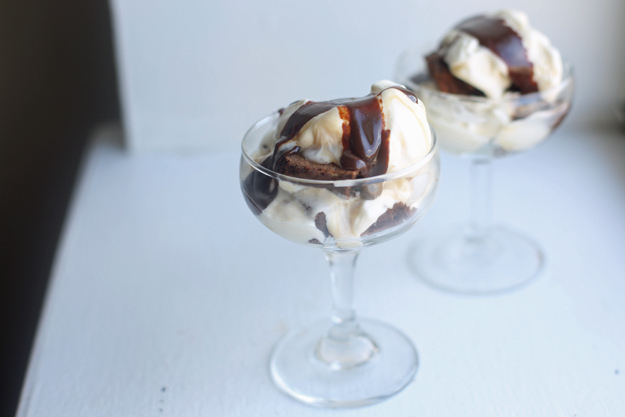 EAAAAT.