7 Very Strange Plates Of Nachos That Still Look Delicious
Luckily, basically anything tastes good on a tortilla chip.
In 2008, Lee Frank and Rachel Anderson started Nachos NY, an entire website dedicated to reviewing New York City's nacho offerings. (A best-nachos map with its mini tortilla chip icons is one great feature of that website.) Now they're publishing a cookbook called Ultimate Nachos. And — as anyone asked to come up with 80 recipes for nachos would — they've documented some truly bizarre combinations of toppings and chips. For example, there is an entire section of dessert nachos. Here are a few of the most interesting recipes from the cookbook.
1.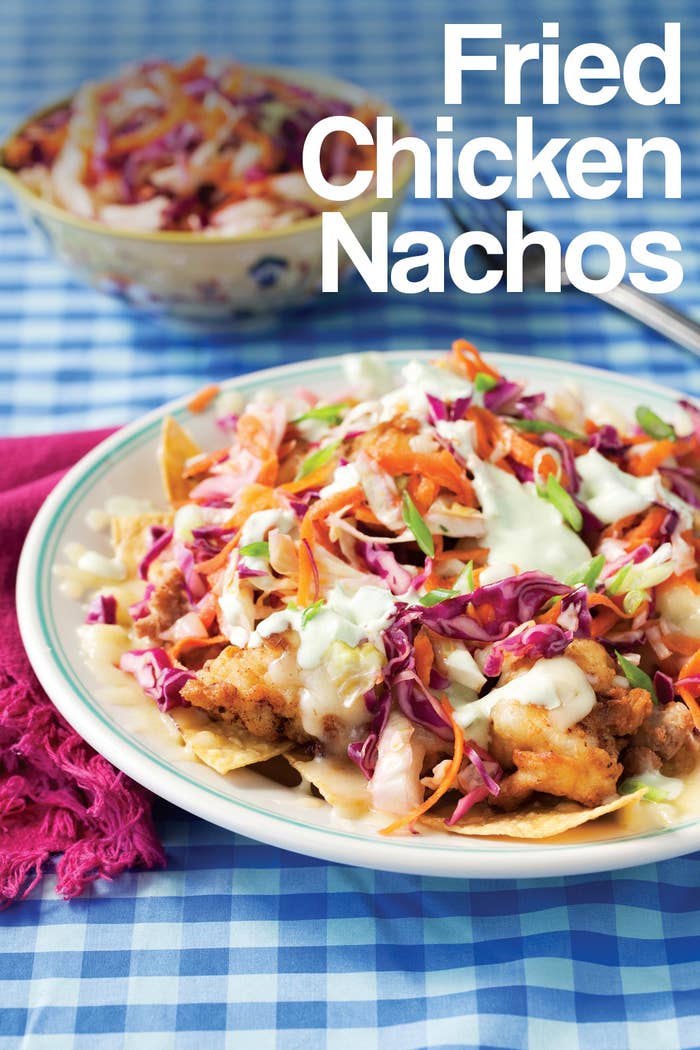 Fried Chicken Nachos
Recipe from Ultimate Nachos: From Nachos and Guacamole to Salsas and Cocktails by Lee Frank and Rachel Anderson.
Serves 4
Vegetarians could substitute the chicken breast with two fried and diced avocados.
INGREDIENTS
2 small boneless, skinless chicken breasts (about 1 pound)
1 1/2 cups buttermilk
3 to 4 cups all-purpose flour
Vegetable oil, for frying
7 ounces corn tortilla chips, about half of a store-bought bag
One 15-ounce can refried beans
8 ounces cheddar cheese, shredded (about 2 cups)
1/2 cup Jalapeño Buttermilk Ranch Dressing (recipe below)
Prepared coleslaw (optional)
PREPARATION
To marinate the chicken
1. Cut the chicken breasts into bite-size pieces, about 1 inch long and 1/2 inch wide.
2. Marinate the chicken pieces in the buttermilk in the refrigerator for at least 4 hours, or preferably overnight.
To prepare the chicken
1. Preheat the oven to 350°F. Once marinated, dredge the chicken in flour and fry the chicken in a deep fryer in vegetable oil heated to 350°F until golden brown. Allow the chicken to cool. When the chicken is cool enough to handle, assemble the nachos.
To assemble the nachos
1. Layer the tortilla chips in a 9 x 13-inch roasting pan. Evenly distribute the refried beans and fried chicken over the chips. Cover the chips with the shredded cheese.
2. Bake in the oven for 15 minutes until the cheese is melted.
3. Drizzle the ranch dressing over the nachos and garnish with coleslaw, if desired.
Jalapeño Buttermilk Ranch Dressing
INGREDIENTS
1/4 cup sour cream
1/4 cup buttermilk
1/4 cup mayonnaise
1 garlic clove
1 jalapeño pepper, stemmed and seeded
1 tablespoon chopped fresh cilantro
1 tablespoon fresh chives
Salt and black pepper
PREPARATION
1. Using an immersion blender or food processor, blend all of the ingredients except for the salt and pepper together until smooth.
2. Season the dressing with salt and pepper to taste.
2.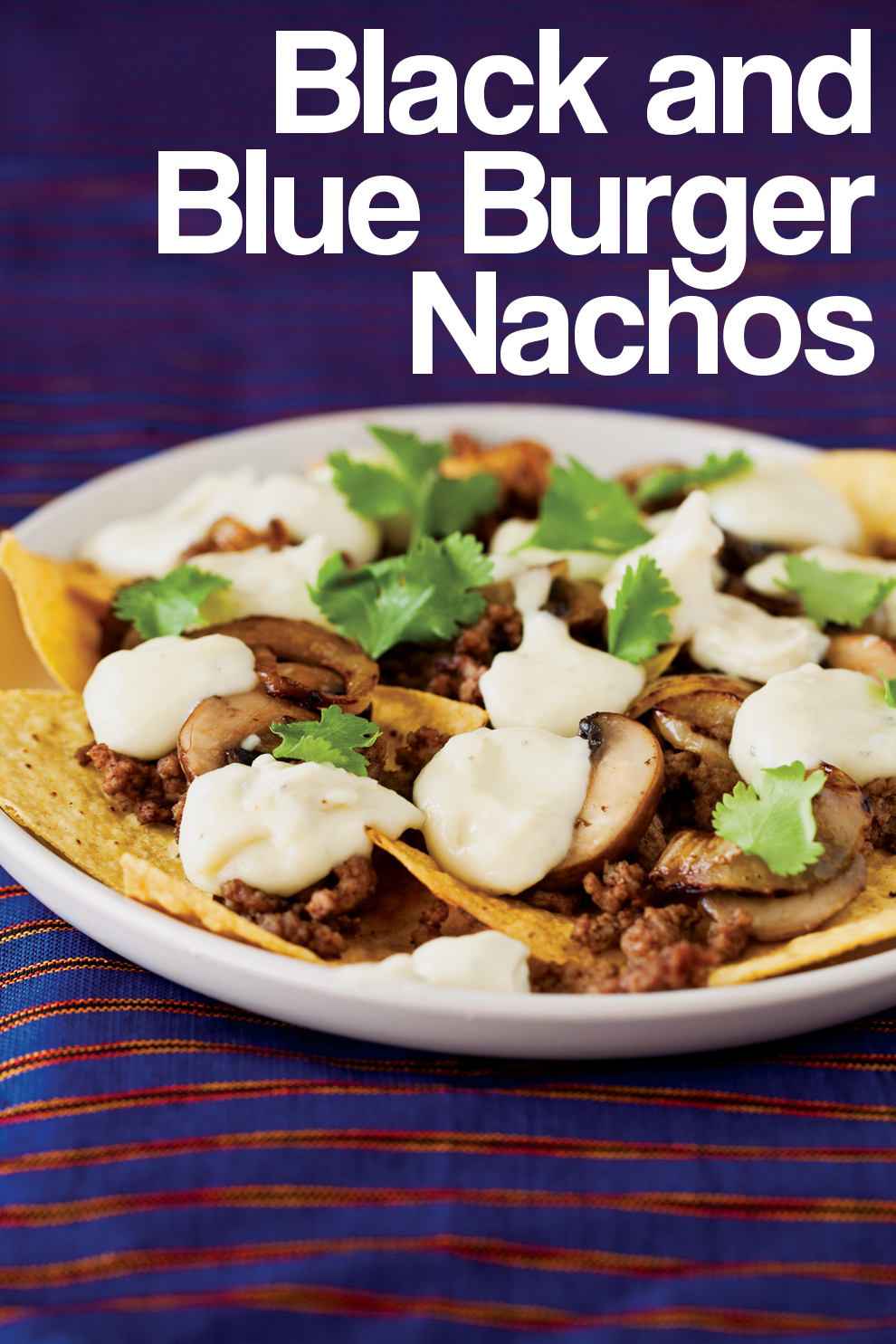 4.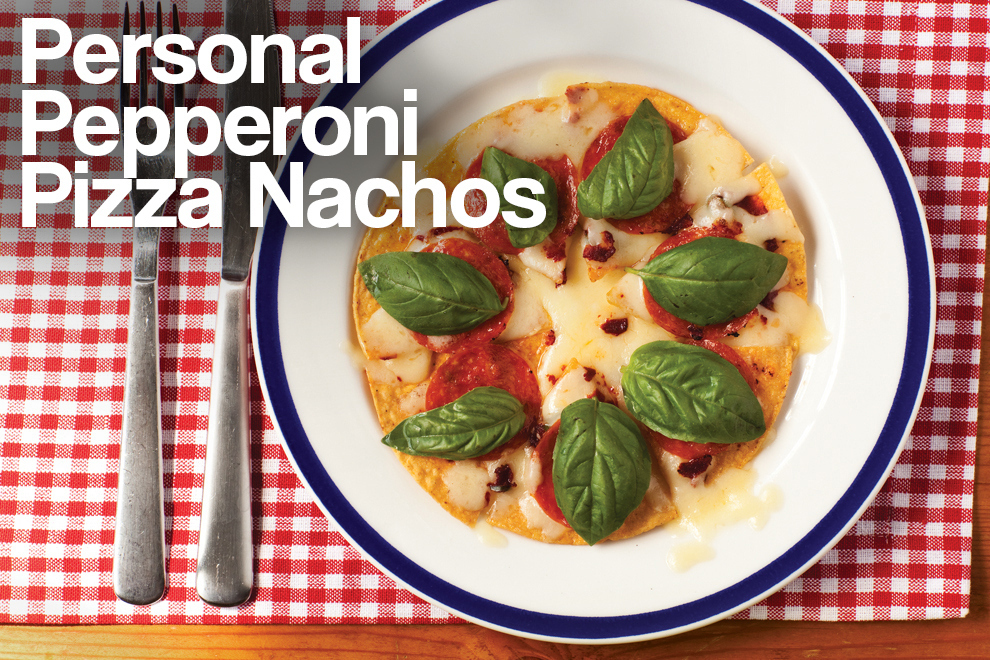 6.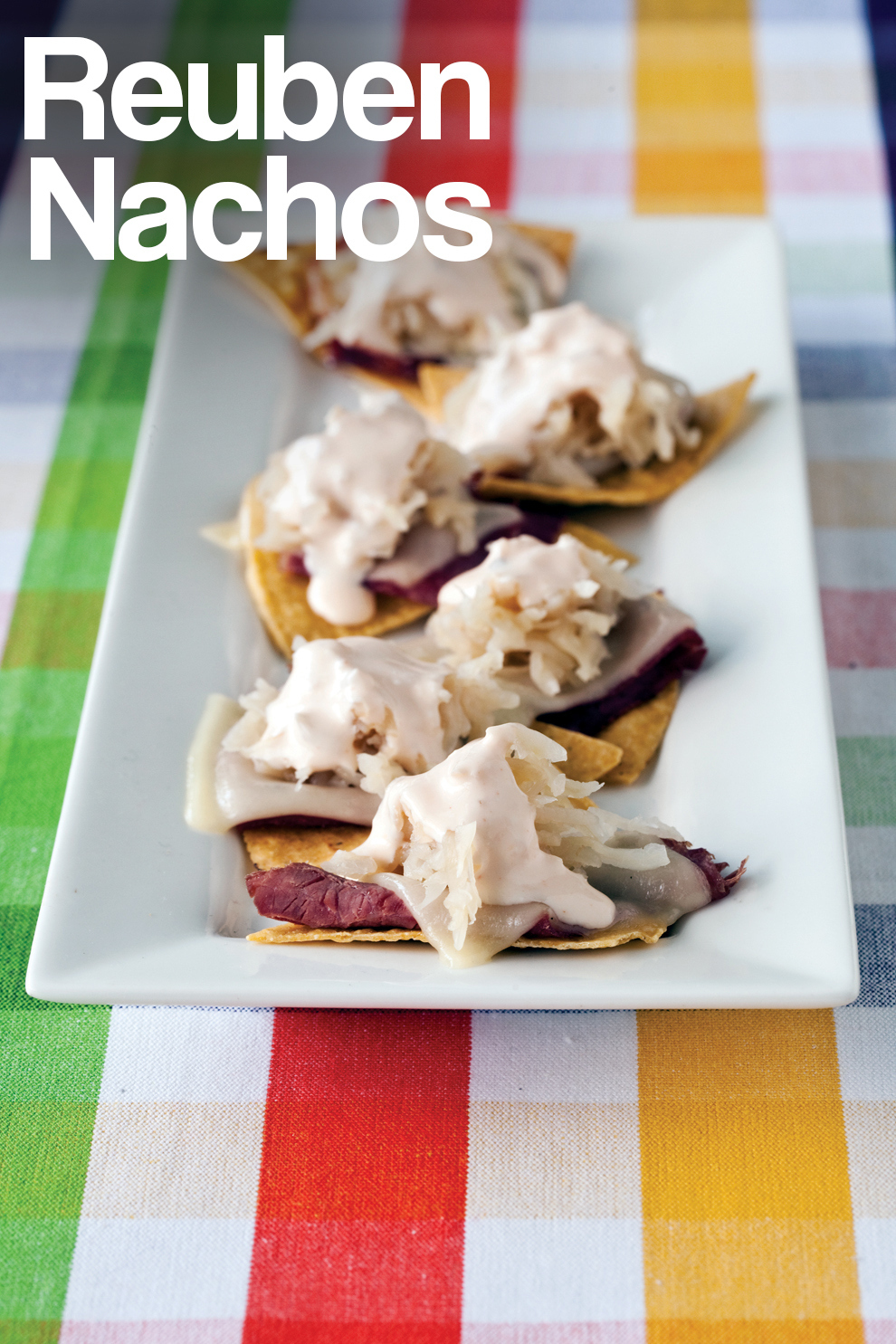 7.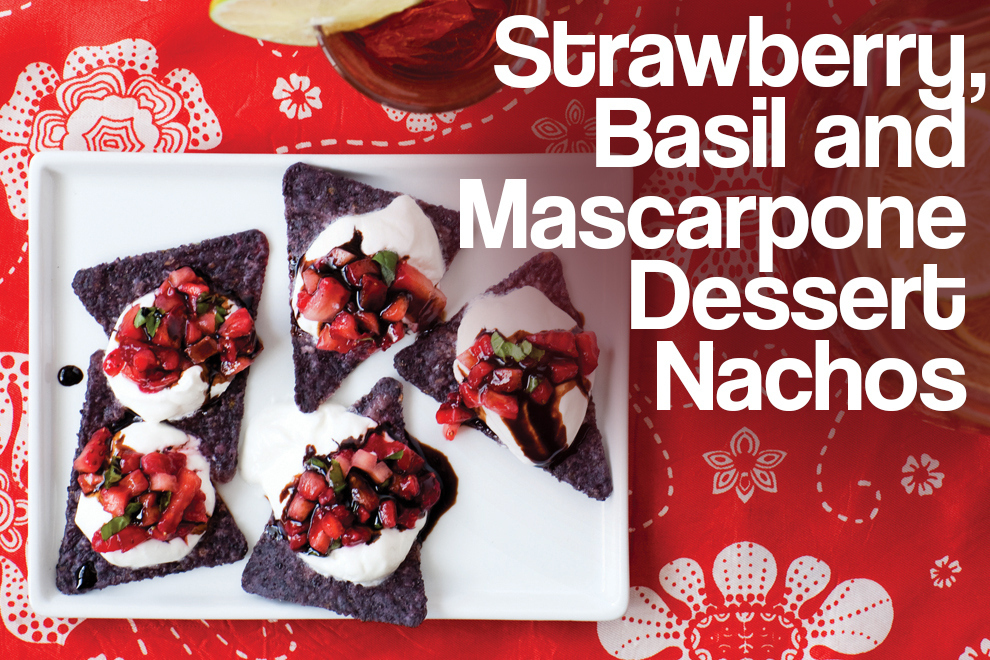 Strawberry, Basil, and Mascarpone Dessert Nachos
Recipe from Ultimate Nachos: From Nachos and Guacamole to Salsas and Cocktails by Lee Frank and Rachel Anderson.
Serves 4
Creamy and subtly sweet, you can pair mascarpone with strawberries and basil as in this recipe or the red wine poached pear and enjoy as a snack, or just spread some on a chocolate chip cookie.
INGREDIENTS
1/2 cup strawberries, hulled and diced (about 6 large berries)
1 tablespoon chiffonade of fresh basil
1 tablespoon sugar, plus 1 teaspoon for the balsamic reduction
1/2 cup balsamic vinegar
1 cup mascarpone cheese
16 blue corn tortilla chips
PREPARATION
1. Combine the diced strawberries, basil, and 1 tablespoon of the sugar in a small bowl to create a strawberry-basil salsa.
2. Let it macerate while you prepare the balsamic reduction.
3. In a sauté pan over medium heat, combine the vinegar with the remaining 1 teaspoon sugar. Reduce the balsamic vinegar by half, 3 to 4 minutes; be careful not to burn it. Allow the reduction to cool before using.
4. Spoon approximately 1 tablespoon of mascarpone cheese on each individual chip. A melon baller or small ice cream scoop works perfectly here.
5. Top the cheese with some strawberry-basil salsa.
6. Drizzle the reduction over each chip.