Animal rights activists hacked the website of the largest American foie gras producer Monday and Tuesday. Names and emails of customers who bought duck products from Hudson Valley Foie Gras over the last year were then published on various websites.
Some customers whose names and emails were published — several of whom are chefs — said they had since received harassing calls and emails from activists. "Last night I was cooking and I got numerous phone calls on my cell phone from blocked numbers," said Laguna Beach, California chef Amar Santana, who said he purchased foie gras about a month ago because a customer specifically requested it, even though selling foie in California is illegal. "One lady called and said, 'Are you the foie gras motherfucker?' And just hung up on me."
Santana said that now that his name, address, cell phone, and email have been published, he's going to stop selling foie. "Those people care about animals more than people sand they're getting the support of the government to get away with what they want," he said. "I'm not serving it anymore because this is getting out of hand."
The hackers sent the information to at least two animal rights organizations with a letter that said "for Earth Day we targeted Hudson Valley Foie Gras, the largest foie gras farm in the United States ... [which] tortures birds and pollutes the earth." North American Animal Liberation Press Office received the hackers' letter and published the names Wednesday. The information was also published on negotiationisover.net.
The non-California, non-chef contigency however, say they are less hassled. "I'll still be buying and eating foie gras," hacked Hudson Valley Foie Gras customer Catherine Brunel wrote in an email to BuzzFeed. "Actually those kind of actions have the reversed effect on me, I refuse to give in to intimidation."
Another foie customer whose email was published, Bill McKinley, defended the practice of producing foie gras. "I do not believe that this is a cruel practice and that good faith efforts have been made by reputable producers to ensure that their methods conform to good husbandry principles," he said. "I think that hacking a company's website is and should be a criminal act and those responsible should be willing to suffer the penalties."
A spokesman for the North American Animal Liberation press office said they did not know who the hackers were or if they sent the information to other animal rights organizations. "We get anonymous communiques from individuals who claim to be the animal liberation front, an underground animal rights organization with no membership or email list," said Will Hazlitt, the organization's press officer. "I don't make any decisions on things like that. We receive them anonymously, just like WikiLeaks, and we publish it."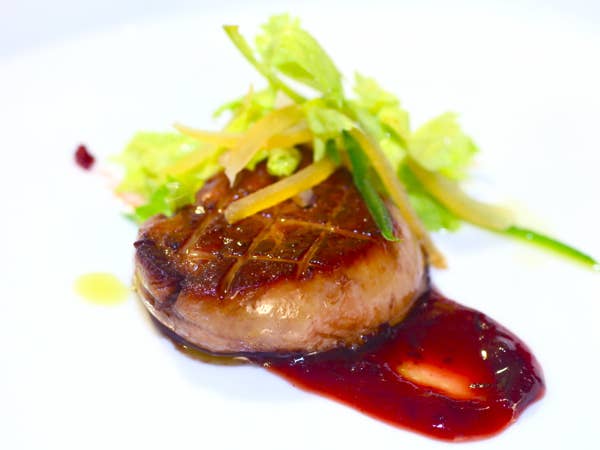 Hudson Valley Foie Gras raises 250,000 ducks for foie gras each year. The company sent an email to its customers to inform them about the hack and said that even though websites published some of the customers' credit card types, details of the credit card information was not accessed. The company also encouraged its customers to call with any questions about their farming practices.
"Mostly the response from our customers has been indignation directed at the hackers and on the balance I think that it makes the bad guys look like bad guys," said Hudson Valley Foie Gras director of operations Marcus Henley. He added that he thought the hacking was "amateurish" and that they didn't do as much damage as they could have. "Our farm has been broken into numerous times over the years, equipment damaged, and there are the lawsuits that are filed against us, so this is an ongoing thing. We've never had our website hacked, but it's all part of the same set of attacks against our farming practices. And hey if the AP can get hacked, I'm sorry but it's just something that happens."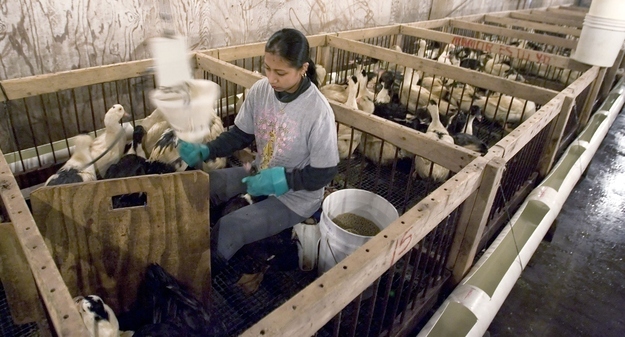 Rudy Rudolphe Ancien, an French chef whose phone number, email and address were also published, says he has received calls from activists but they don't bother him as long as this is just about food. "Hudson Valley Foie Gras has the best product in America, and I'm coming from Lyon," he said. "All the French community in Norfolk loves the foie gras. If this is just about the food, there is no problem."
The state of California banned foie gras in 2004 in an effort to eliminate gavage — the common practice of force feeding ducks to fatten their livers. The ban went into effect last year. Chicago enacted a similar ban in 2006, but it was later overturned. The law's opponents argue that gavage is no more stress-inducing than the practices of mass-production companies that slaughter pigs, poultry, and cattle; supporters of the ban say foie gras is a product of animal cruelty and point to several European countries that have made it illegal.