Perhaps you, like me, have dreamed of hiring an interior designer to redo the layout and furnishings of your space. But perhaps you, like me, never got close to entertaining the idea because you don't have designer-hiring money. Well! Have I got some grand ol' news for you.
Last year, I moved into a new place, bigger than my last apartment, that needed a ton of new furnishings. What ensued was a mishmash of a few new purchases (the rug, the palm plant, lol), some pieces I already owned (the Ikea entertainment unit), and some hand-me-downs (the green end table my grandfather made, the delightfully '90s overstuffed couch and chair from my mom).
So I decided to try out Modsy because I wanted some ideas for a refresh. They give you the option to base your redesign around your existing pieces or to go buckwild and start from scratch.
Here is design #1, which I am completely OBSESSED with!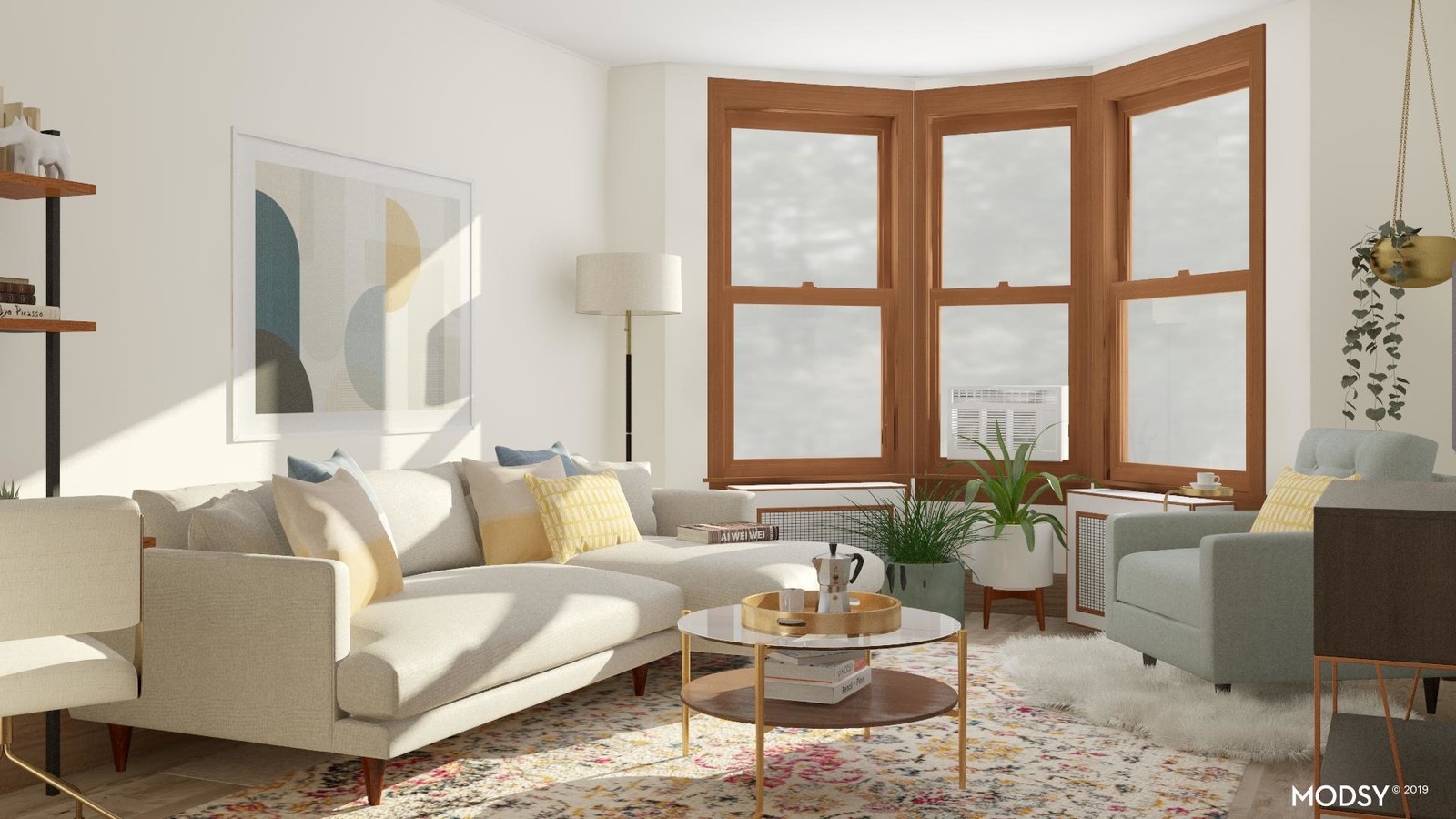 The chair! The artwork! The bar cart! The pops of yellow and gold! Someone fan me.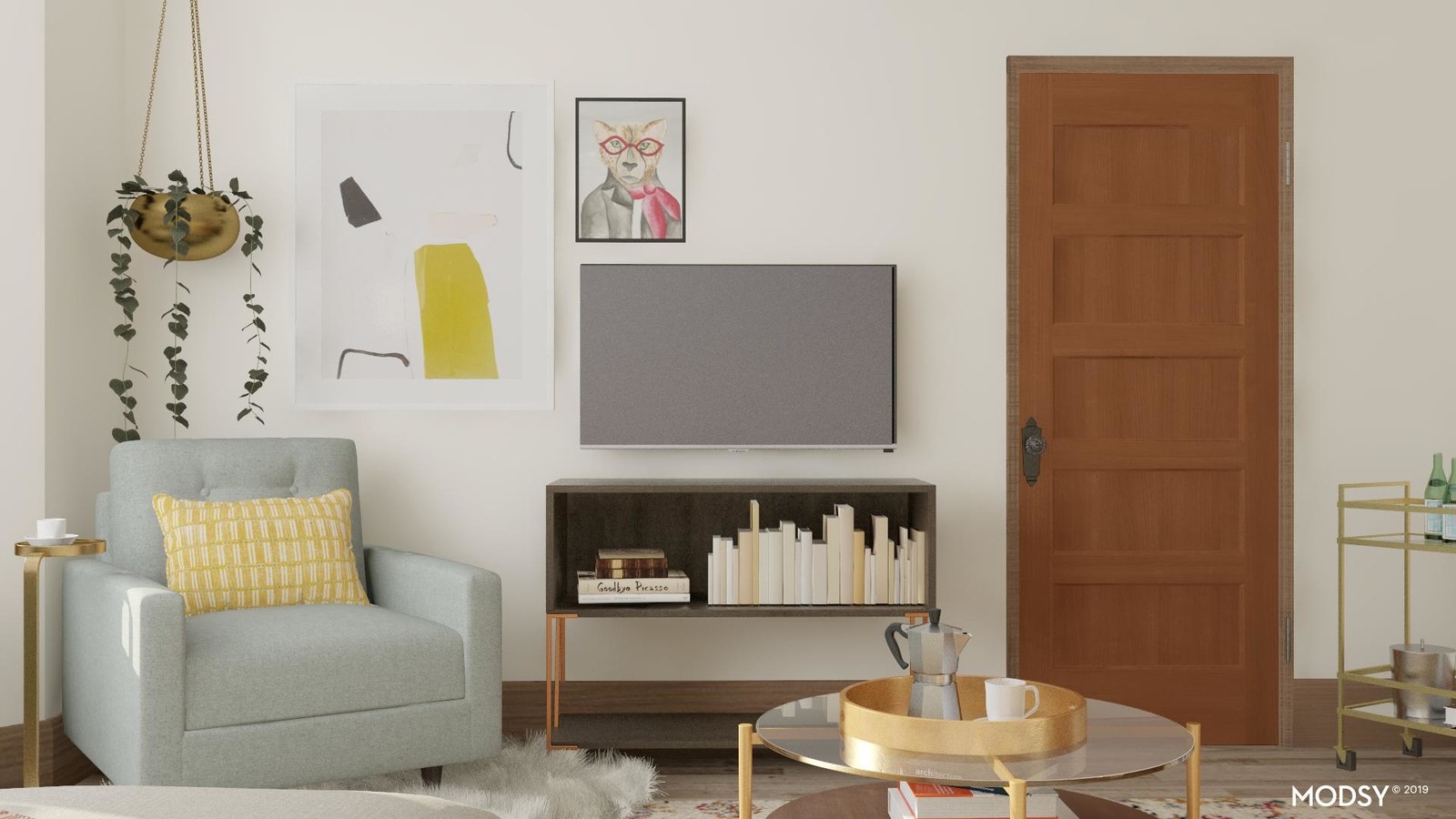 This desk-slash-bookcase and sectional are what my dreams are made of. (Yes, I do dream about my ideal living room frequently.)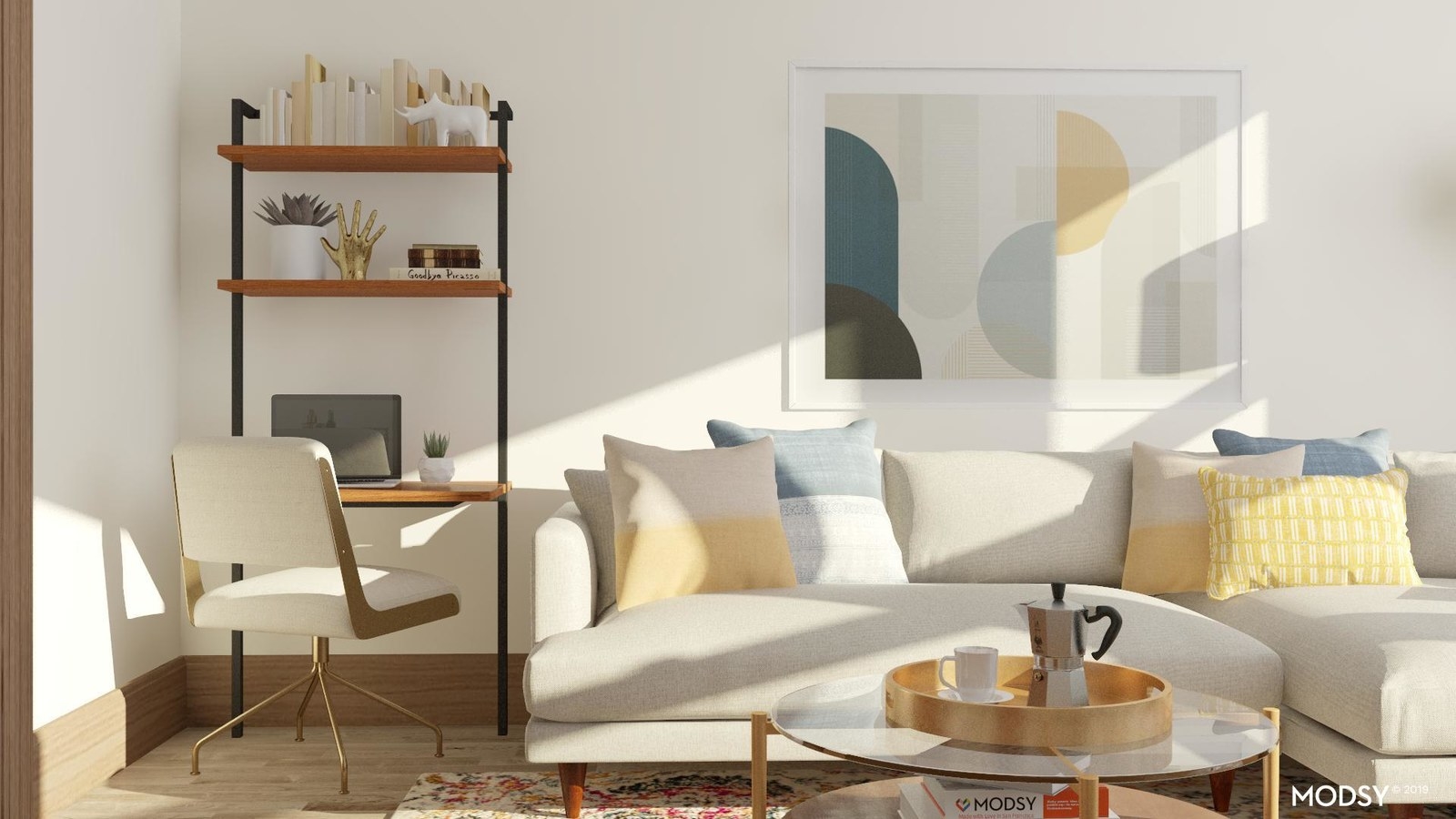 Here's design #2. This one has a slightly more sophisticated theme, and I am equally obsessed.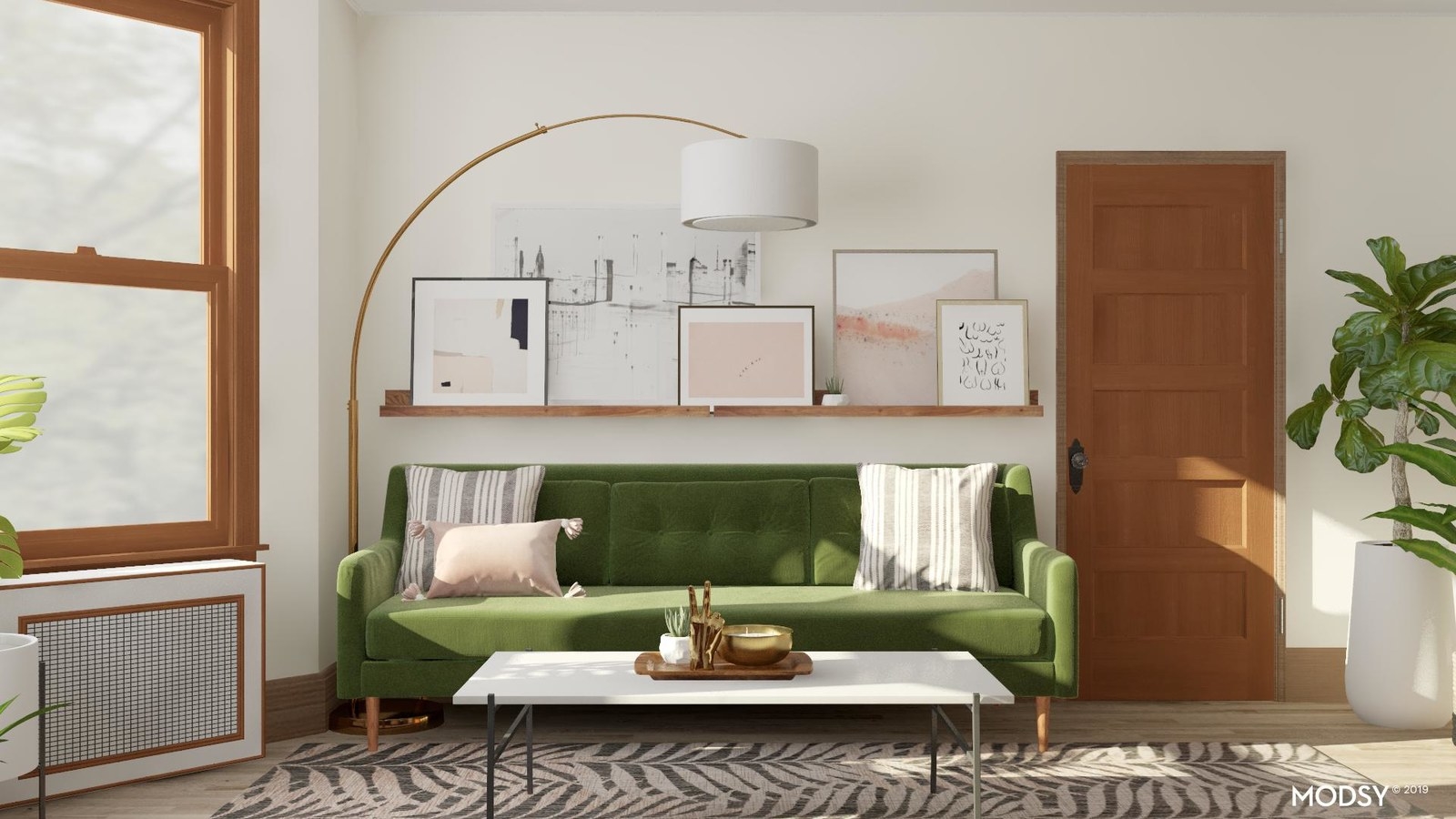 Don't you just want to sit around this coffee table and have scintillating conversation about the latest Teen Mom drama? Because I sure do.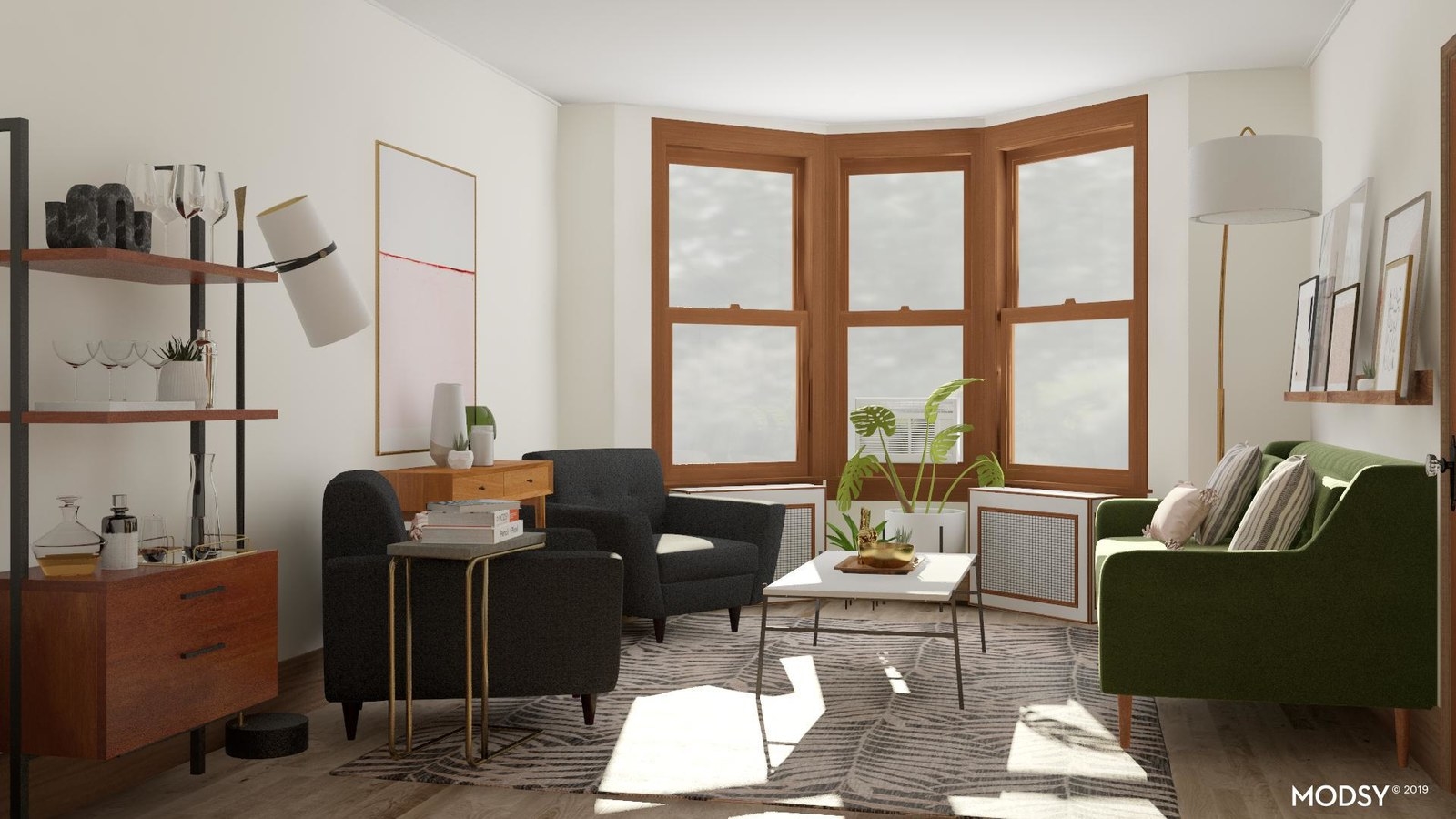 How about a little more inspo, shall we? Check out this bedroom before...
Baby on the way? They've got your new nursery covered too! The room that started out like this...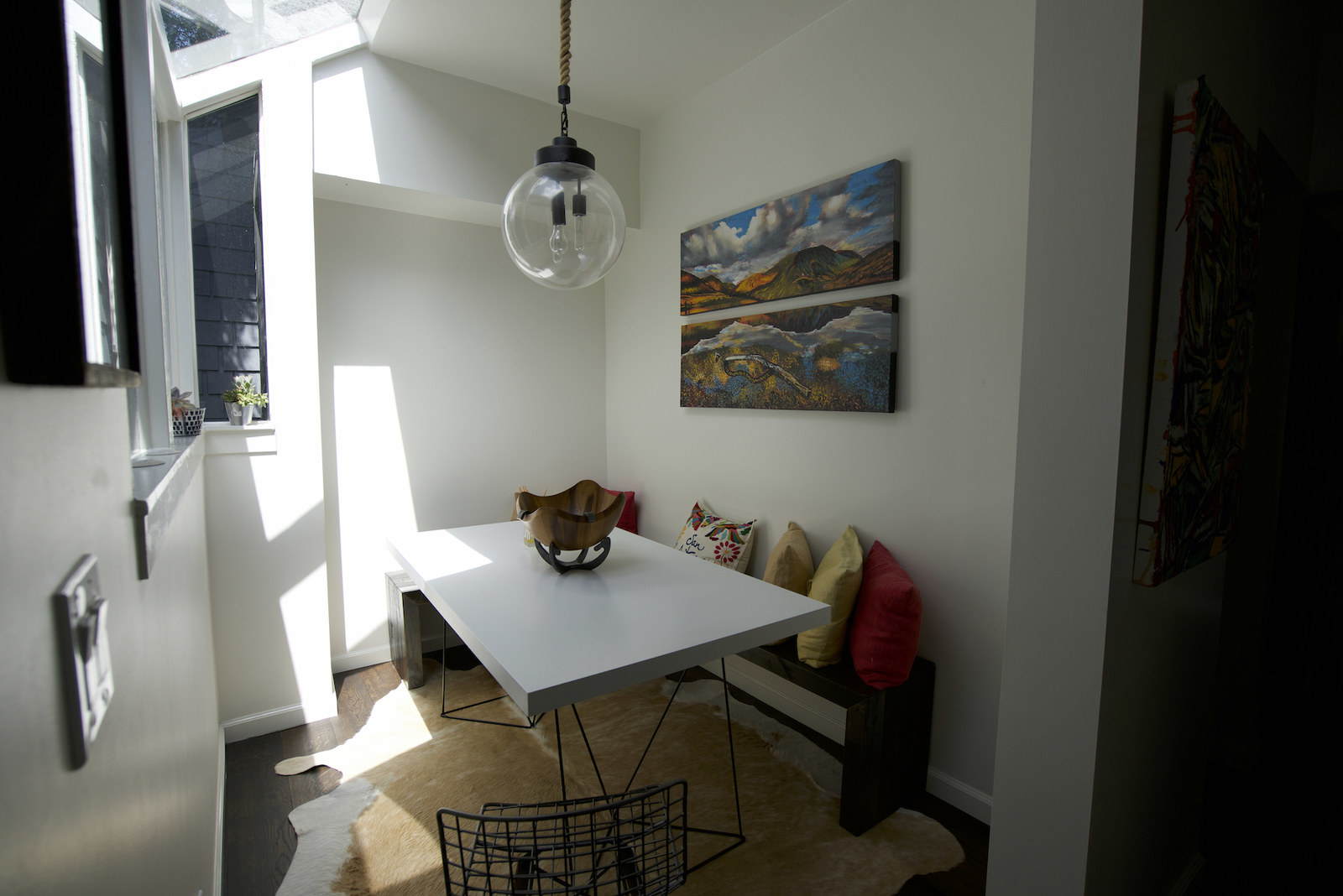 Try Modsy out for yourself starting at $69 per project, and get a head start on those interior-design dreams!
You can also choose a premium plan for $149, which provides you with expedited designs as well as unlimited access to a personal designer, or a three-room plan for $349.