We hope you love the products we recommend! Just so you know, BuzzFeed may collect a share of sales or other compensation from the links on this page. Oh, and FYI — prices are accurate and items in stock as of time of publication.
Did anyone else notice that 2018 is the year everyone decided to make their teeth whiter than a 1990 toothpaste commercial? This is how I feel trying to keep up:
Luckily for all of us, I stumbled upon the perfect solution for those of us who want pearly white teeth, but want to put in about 5% effort. Twin Lotus charcoal toothpaste ($6 on Amazon) is easy, cheap, and most importantly very effective.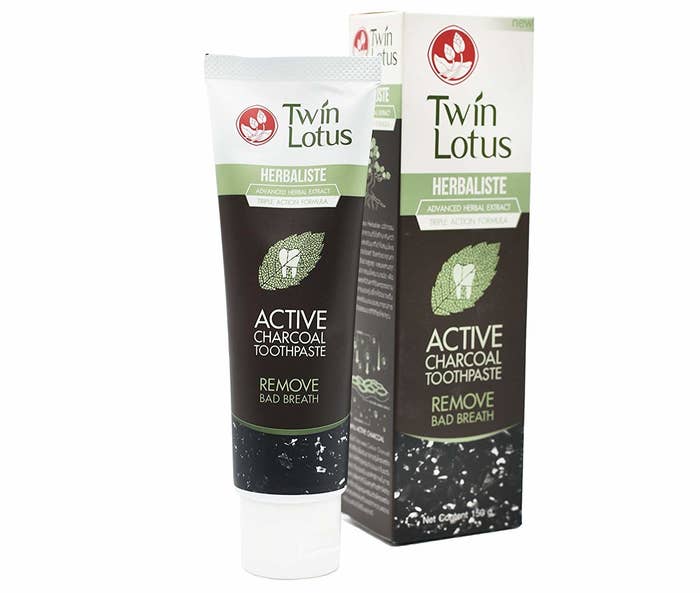 Its active charcoal/herbal-extract formula not only whitens, but can help kill bacteria and remove malodor (aka freshens your breath). Plus, it's cruelty-free and vegan-friendly!
Impatient people rejoice: thousands of people saw a major different in almost no time at all! The below picture is from three days — that's faster than it takes me to check my mailbox.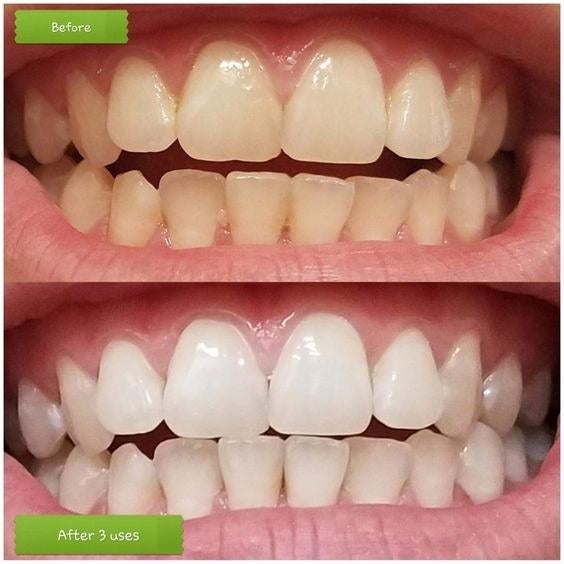 It's also a quick fix for fresher breath — charcoal can naturally kill bacteria and neutralize odor. ~Science~.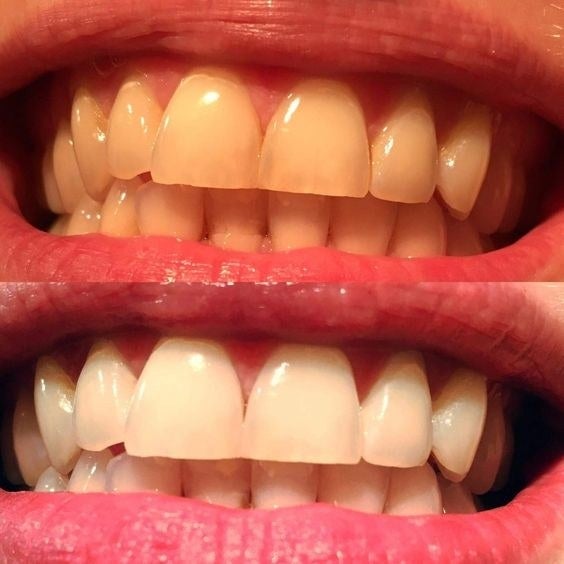 Five minutes over the sink = removing years of coffee- and tea-induced stains. Which is great news, because giving up caffeine is laughable.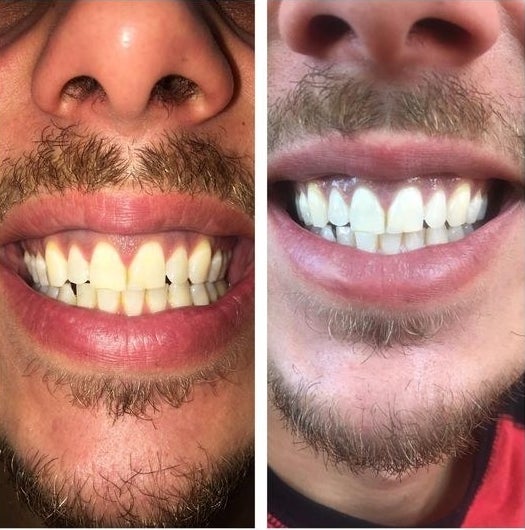 Basically there is zero difference in your routine other than a) you now use a new, natural toothpaste and b) your smile is better than ever.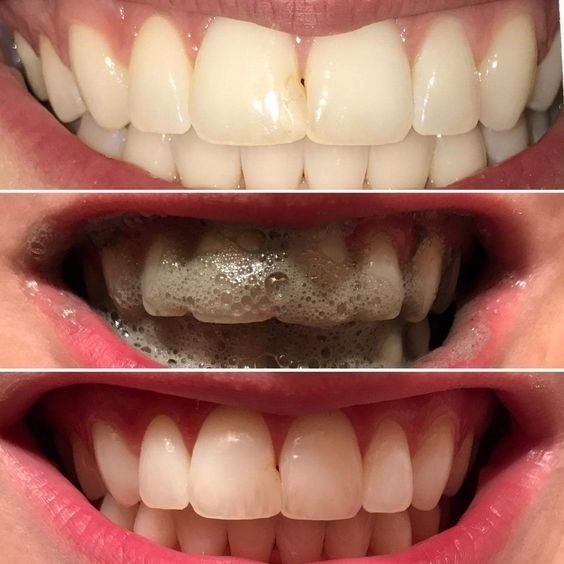 For under 10 bucks nothing is stopping you! GO FORTH AND SMILE MY FRIENDS.
Shopping for something specific? Check out BuzzFeed Reviews to find the best things for every budget!