We hope you love the products we recommend! Just so you know, BuzzFeed may collect a small share of sales from the links on this page. Oh, and FYI — prices are accurate and items in stock as of time of publication.
In case Target wasn't already taking your entire paycheck, they just launched a denim line (Universal Thread) with a HUGE range of sizes, styles, and fits. Seriously, your butt is about to be so happy.
The design team worked with nearly **1,000** women of different shapes, sizes, and ethnicities to ensure every dang person is pleased as punch with their options. The jeans keep EVERYTHING about your tushy in mind, from the inseam placement to the contoured waistbands, pocket angles, and fitted fabric. They even feature design technology like no-fade black denim and stain-repellent white denim, because humans aren't perfect but our pants sure as hell should be. AND they're sustainable — the pockets are made from *recycled water bottles*.
This line also offers options that are sensory friendly and adaptive to help make getting dressed easier for people living with disabilities. Win-win-win-win-win.
Not to mention there are also trendy shoes, cute jewelry, and both casual and dressier tops to complete your new look.
Oh, and the highest price is literally $39.99. Heck, you'll still have money left over to go to Chipotle after such thrifty shopping!
But enough of my gushing. Below are some of our personal favorites!!
2.
A pair of fade-resistant fitted black jeans to look effortlessly cool every single day. No fade = staple option.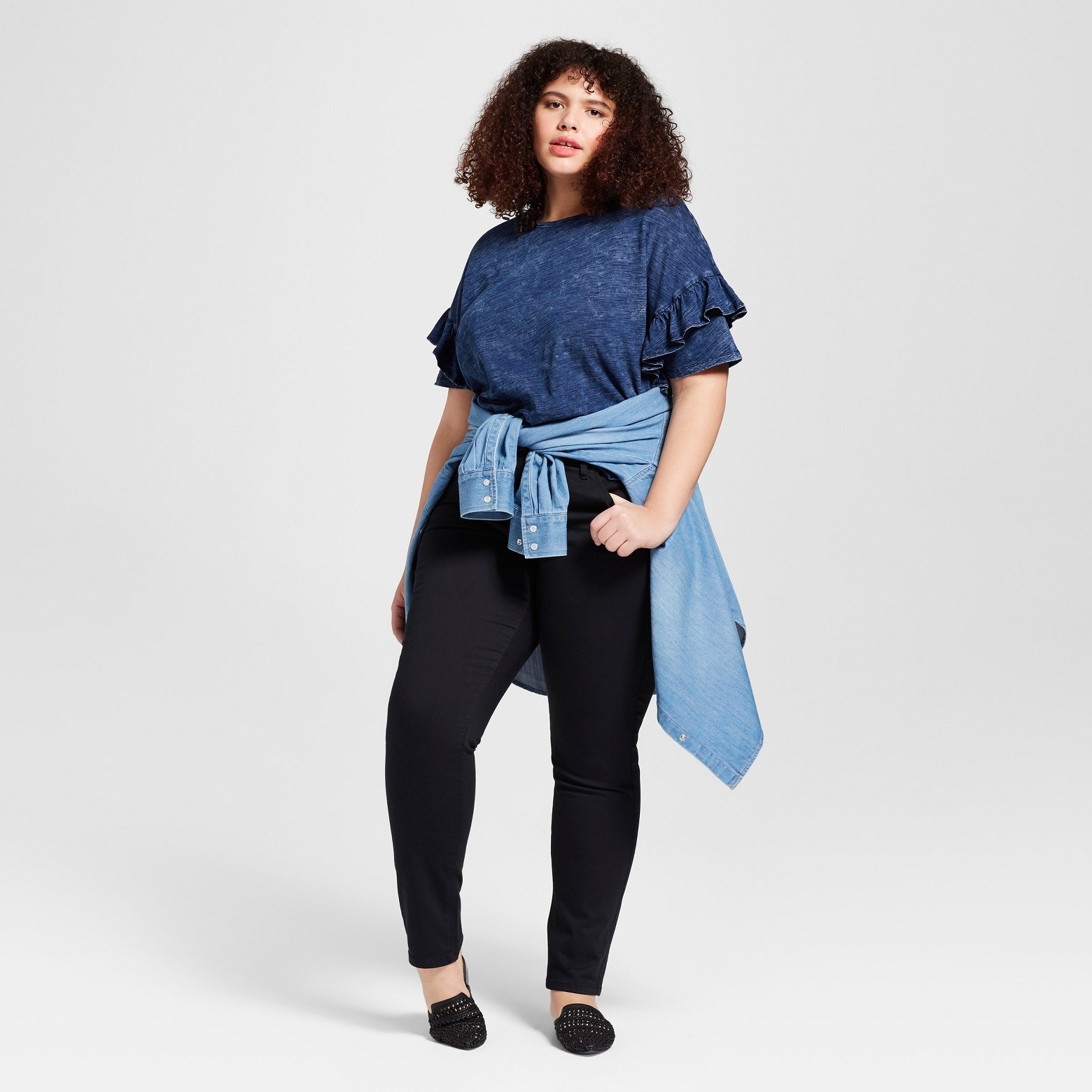 4.
A denim apron dress for never-ending layering opportunities, because it's always a new look when you pair it with different things.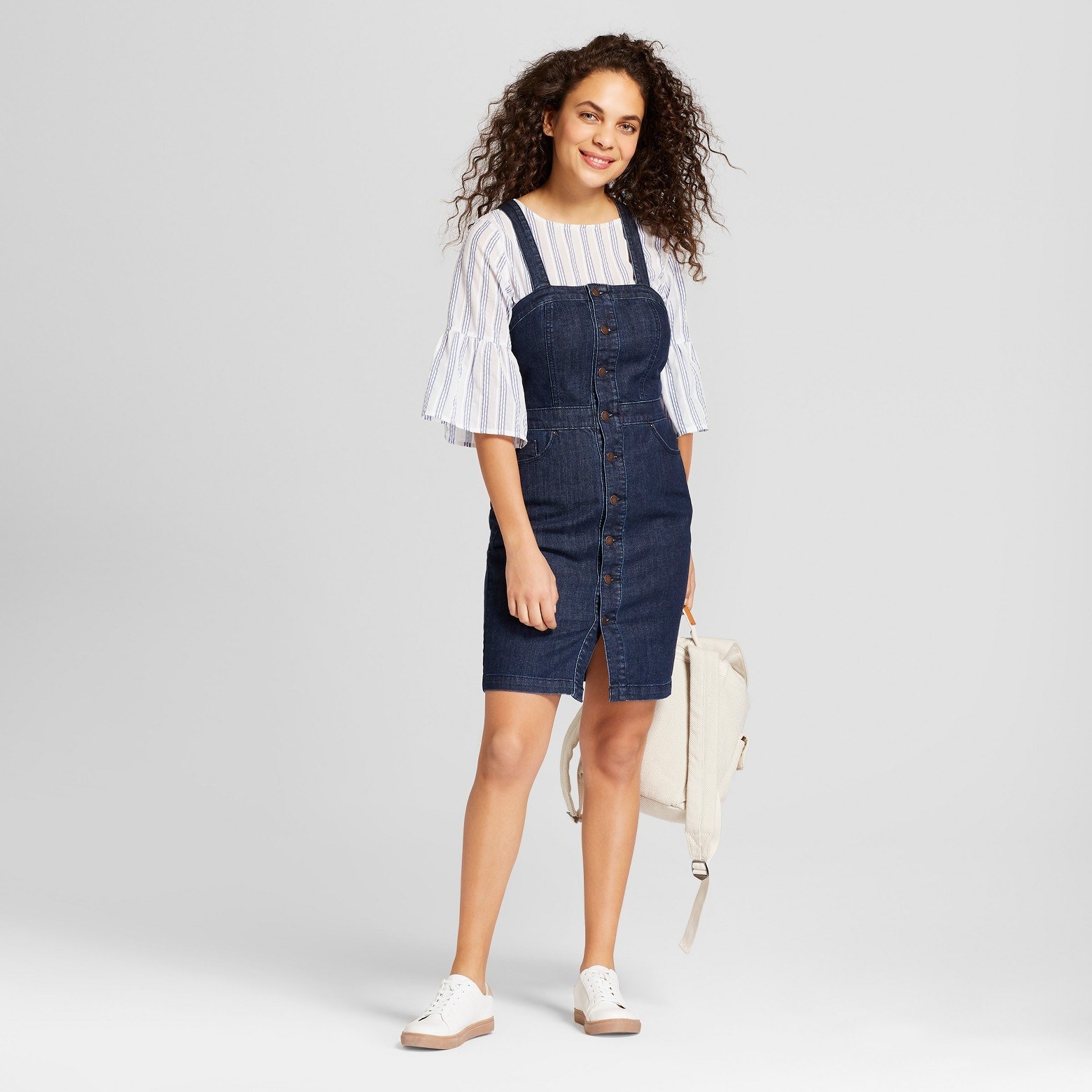 6.
A pair of adaptive bootcut jeans to guarantee comfy wear — and if a slew of praise comes with them, so be it.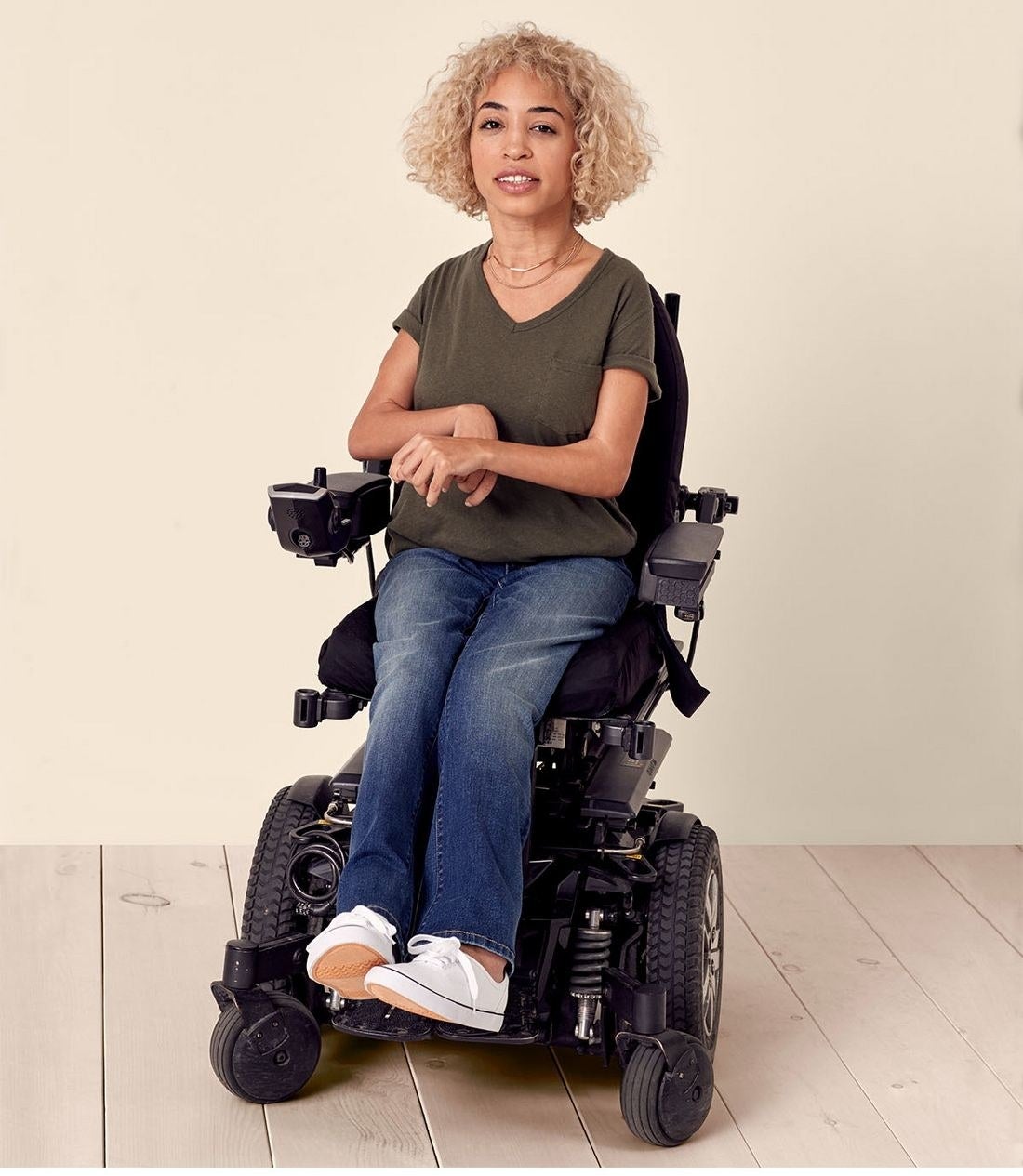 7.
A pair of mid-rise culottes with a cinched tie-front that'll ~draw you in~ every time you look in your closet.
Showing off your killer new jeans like: