This Bra Is Affordable, Supportive, And Seriously Loved By Big-Breasted People
If you have boobs and hate underwire (so...everyone with boobs!) prepare to be shook by Playtex's 18-Hour Original Comfort Bra.
We hope you love the products we recommend! Just so you know, BuzzFeed may collect a share of sales or other compensation from the links on this page. Oh, and FYI — prices are accurate and items in stock as of time of publication.
Ah, bras. While we're obviously more than welcome to never wear them, they can sure freaking help keep everything ~under control~. But sometimes it feels like...at what cost??
So take a deep breath and remain calm, because this Playtex 18-hour comfort bra ($9.99+ on Amazon) will change 👏 your 👏 darn 👏 life, ESPECIALLY if you're big-breasted.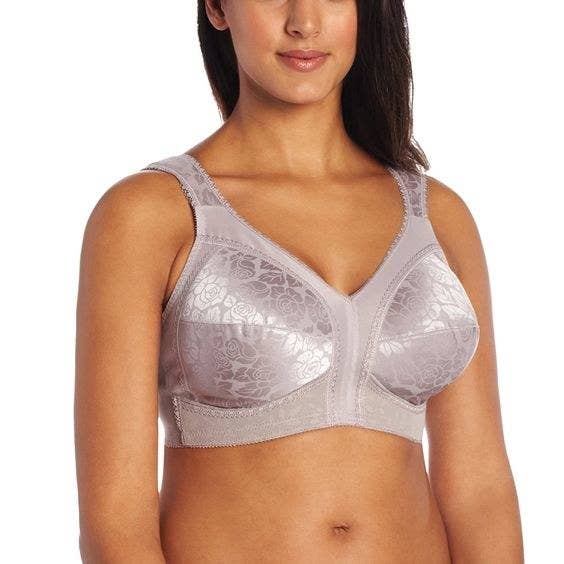 It has extra-thick cotton straps to prevent any digging, and it's is one of the few amazingly supportive bras that's ~wire-free~! AND the average price is only around $20!
Not to mention it has 4,918 five-star reviews and a 4.0 rating on Amazon! I'm no math whiz, but that's a heck of a lot of happy ta-tas.
If it looks familiar it's because this pup has been a timeless go-to for generations. People have sworn by it for YEARS!
Anyone with large breasts knows that finding a good-fitting bra means loving it almost as much as their first-born. I said almost!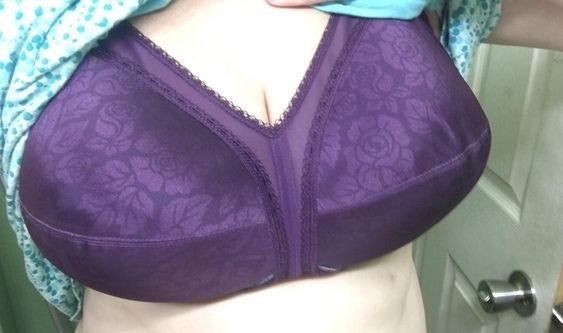 Plus it looks great under clothes — something that's usually easier said than done! I'll pass the tissues.
Did I mention ALL-DAY, SUPER-COMFORTABLE support?! And that it actually stays in place with no underwire?! I definitely did, but I cannot stress it enough!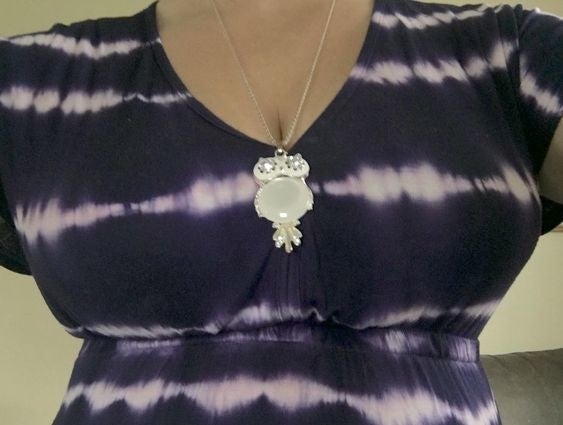 What are you waiting for?! Go live your best underwire-free life!!!!
Shopping for something specific? Check out BuzzFeed Reviews to find the best things for every budget!