Edmonton MP and former cabinet minister Rona Ambrose is the new boss of the Conservative Party of Canada.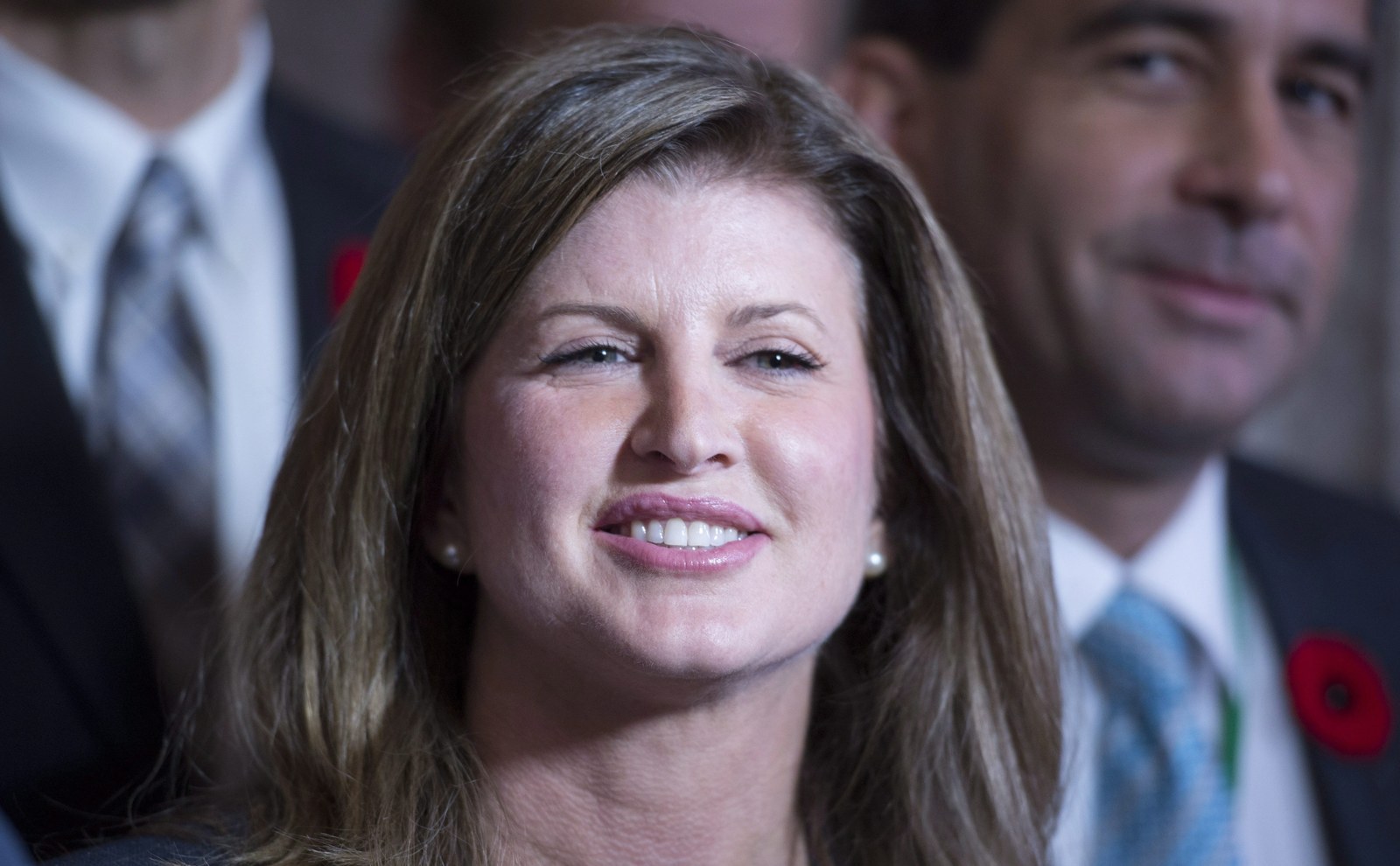 Tory MPs and senators voted Thursday during a much-anticipated caucus meeting to make Ambrose the party's interim leader, meaning she'll be the head of the party until the permanent leader is chosen.
Her colleagues cheered "Rona! Rona! Rona!" as she took to the microphone outside the caucus room. "I'm excited that we are going to be moving forward as a strong opposition with confidence and optimism," she told reporters.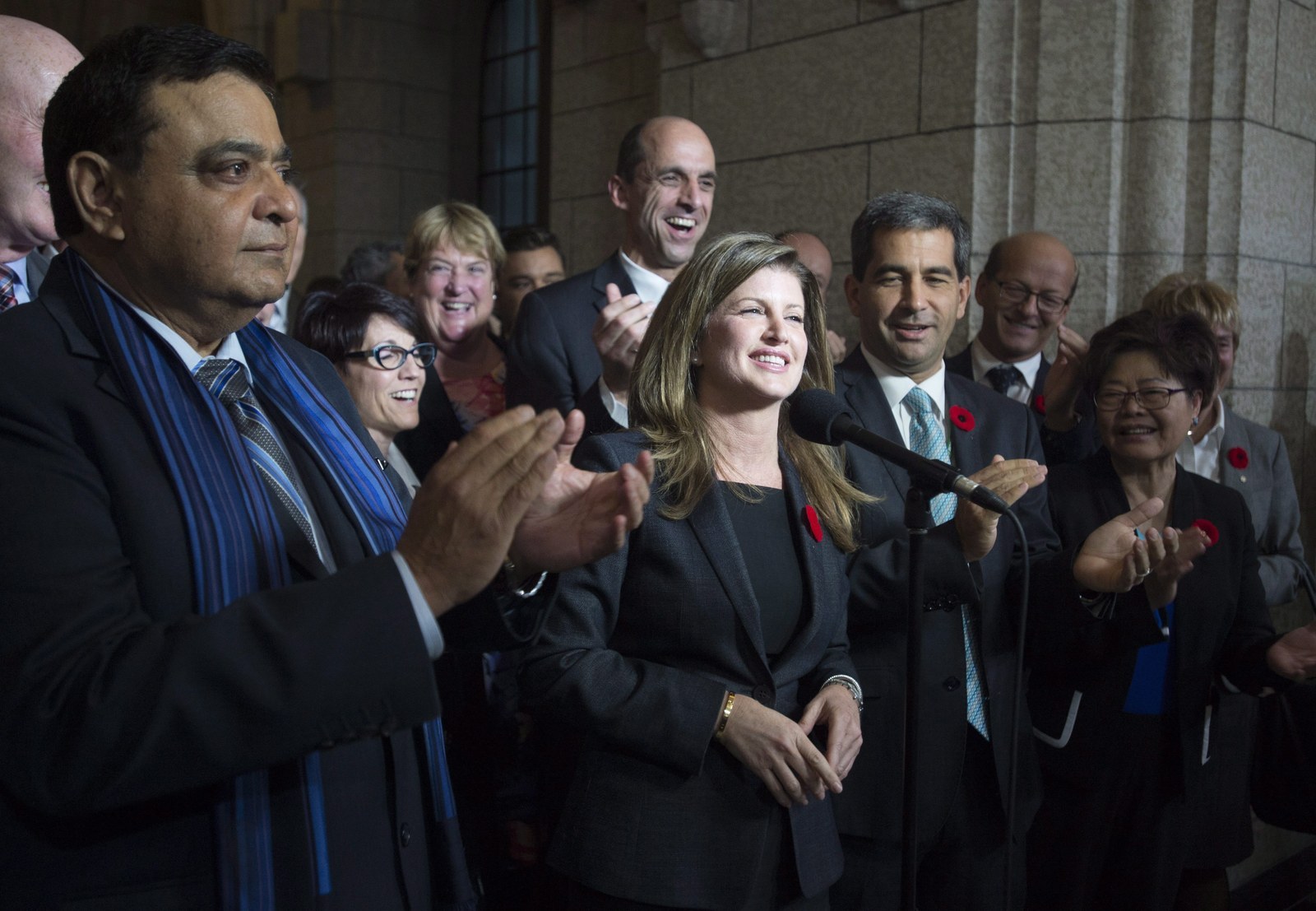 As Leader of the Opposition, Ambrose will have the task of grilling Prime Minister Justin Trudeau during Question Period in the House of Commons.
"We are going to have the strongest opposition party that Canadians have ever seen," she said. She also congratulated the Liberals on their win.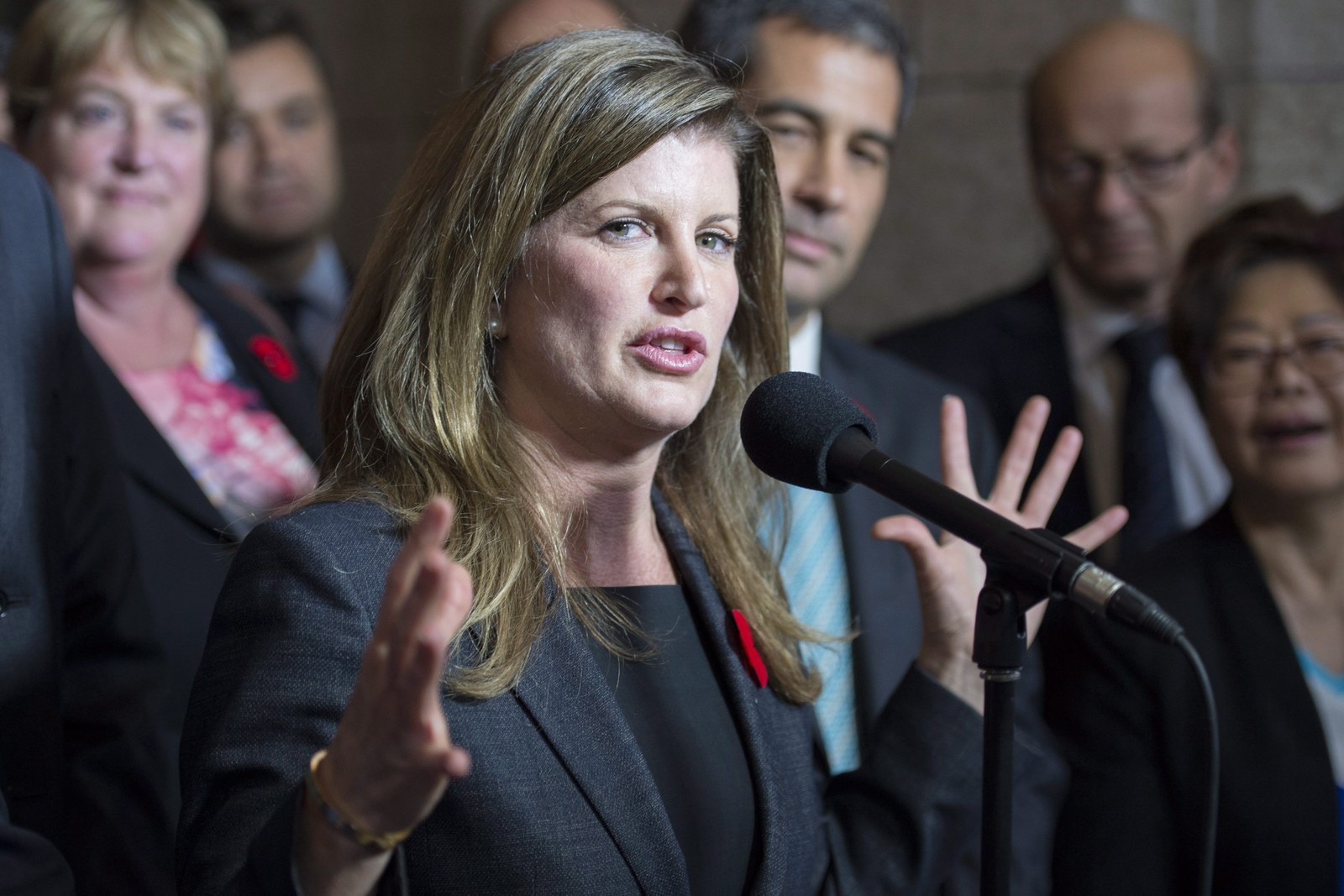 Her new role should be interesting, for at least one reason. As health minister in Stephen Harper's government, Ambrose spent millions on ads that basically said marijuana was the devil. Trudeau has pledged to legalize pot.

Some Conservatives have said the party, beat in a sweeping Liberal victory, needs to adopt a sunnier disposition if it wants to win back voters.
Asked Thursday about the party's tone issues, Ambrose said: "Well, I'm here," perhaps alluding to the fact that she was taking questions from the media — something Harper rarely did. "I'm not sure if that's a reflection of the new tone, but my colleagues chose me and they put their trust in me," she added.
She took only three questions from the media.
Ambrose beat out seven other candidates for the job, including Rob Nicholson, Diane Finley, and Erin O'Toole. The position comes with a new home — Stornoway, the official residence of the opposition leader — a salary bump of $80,100, a car and driver, and more staff.
There was a question going in to the meeting of whether Conservative senators would be allowed to vote for the interim leader because of a provision in Michael Chong's newly enacted Reform Act.

In short, Chong told reporters after the meeting that the Conservative caucus decided to adopt some of the provisions of his legislation, but not the one that would have excluded senators from the vote.
Thursday's meeting was expected to be a charged one, with Stephen Harper addressing his team in full for the first time since the loss on Oct. 19.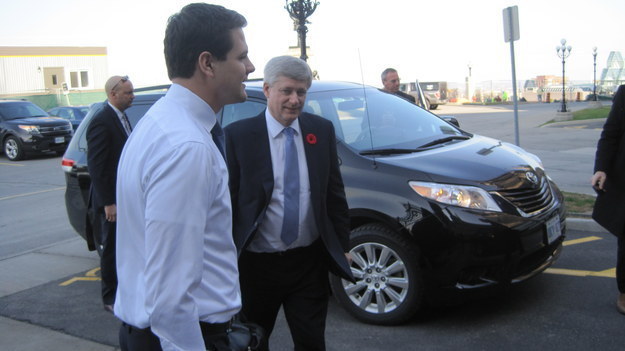 But if it was tense, Tory MPs weren't saying so.

MP Peter Van Loan said Harper received multiple standing ovations. "He was very well-received...I think he's going to go down in Canadian political history as one of our best prime ministers ever," he said.
Others, including Ambrose, said Harper's speech was an emotional and touching one, and that the caucus thanked him for his service.
BuzzFeed Canada spotted the former prime minister leaving the meeting a few minutes after it began, headed up a flight of stairs to what is likely his new fourth-floor office. He didn't answer any questions.
Emma Loop is a political reporter for BuzzFeed News and is based in Washington, DC. PGP fingerprint: 4A39 DD99 953C 6CAF D68C 85CD C380 AB23 859B 0611.
Contact Emma Loop at emma.loop@buzzfeed.com.
Got a confidential tip? Submit it here.
Looks like there are no comments yet.
Be the first to comment!