Prime Minister Trudeau Offered Canada's Help to France After "Deeply Worrying" Attack
Trudeau said it's too soon to say whether his Liberal government will proceed with a plan to withdraw Canada's fighter jets from the combat mission against ISIS.
Prime Minister Justin Trudeau said Friday night that Canada has offered its full support to France following a "deeply worrying" terrorist attack in Paris that has claimed more than 100 lives.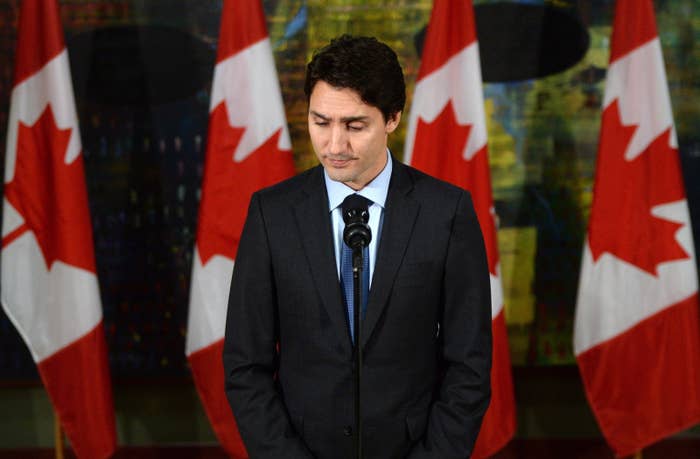 "We have offered all of our help and support to the government of France, the people of France at this time," Trudeau told reporters in Ottawa before boarding his flight to Turkey for the G20 summit.
Trudeau's Liberals were elected last month, in part on a promise to pull Canada's fighter jets out of the combat mission against ISIS and to repeal parts of Bill C-51, the sweeping anti-terror legislation introduced by the previous Conservative government.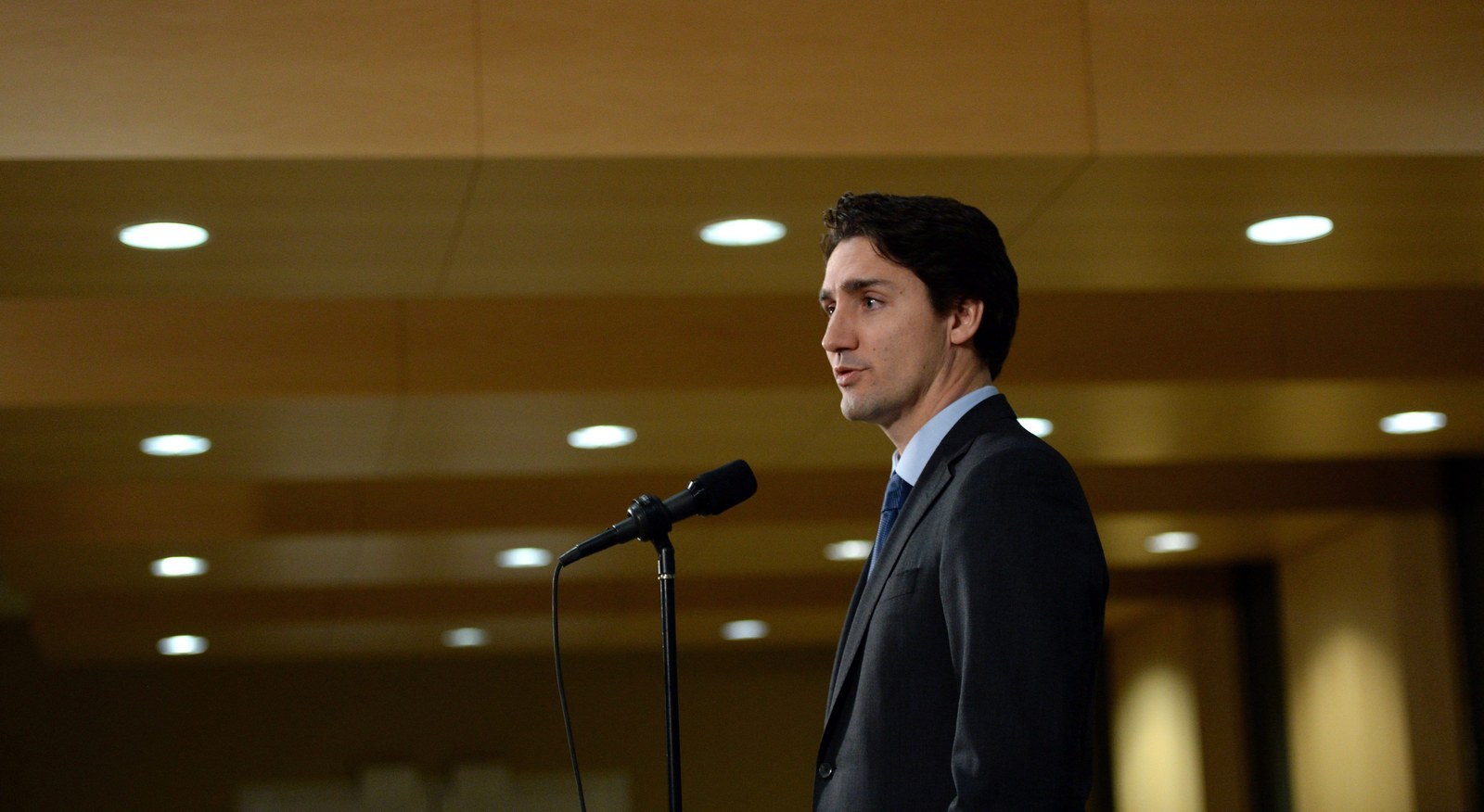 Asked whether those plans have changed as a result of the Paris attacks, Trudeau said it's too early to tell.
"But obviously governments have a responsibility to keep their citizens safe while defending our rights and freedoms, and that balance is something that the Canadian government and indeed all governments around the world will be focusing on," he said.
Trudeau also said he had spoken with his national security team "to ensure that everything is being done to keep people safe."
Trudeau said he's received no information about any Canadians being hurt or involved in the attacks, which happened at multiple locations in the city's core.
Earlier in the night, Trudeau released a statement extending condolences to the family and friends of those killed.

Meanwhile, former prime minister Stephen Harper issued his first statement since Trudeau was sworn in.
Rona Ambrose, who succeeded Harper as leader of the Conservative party, said in a statement that Canada would not be "intimidated by terrorists."
"We will continue to protect the rights and freedoms that define us as Canadians from those who wish to take them away, and strive to ensure Canada remains the peaceful, open, and free nation we value so much," the statement said.
NDP Leader Tom Mulcair said he and his wife — who both have French citizenship — were "shocked" by the news out of Paris.
Trudeau will be in Paris along with other world leaders in just a few weeks for the UN climate conference.