Justin Trudeau's Elbow Incident Is Finally Resolved
Literally nobody wants to keep talking about it.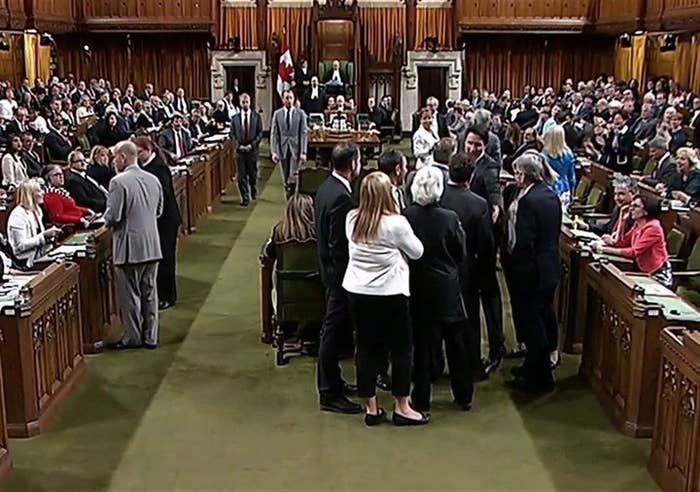 Prime Minister Justin Trudeau stormed across the House of Commons to move an opposition whip to his seat, and accidentally elbowed the NDP's Ruth-Ellen Brosseau in the process? And then Trudeau apologized three times?
Well, it's officially over!
The House of Commons Committee on Procedure and House Affairs put #ElbowGate to bed on Tuesday after members agreed that everyone involved — mostly Trudeau — had sufficiently repented.
Brosseau said in a statement to the committee that Trudeau's third apology and the fact that the issue went before the committee as a potential breach of privilege is closure enough.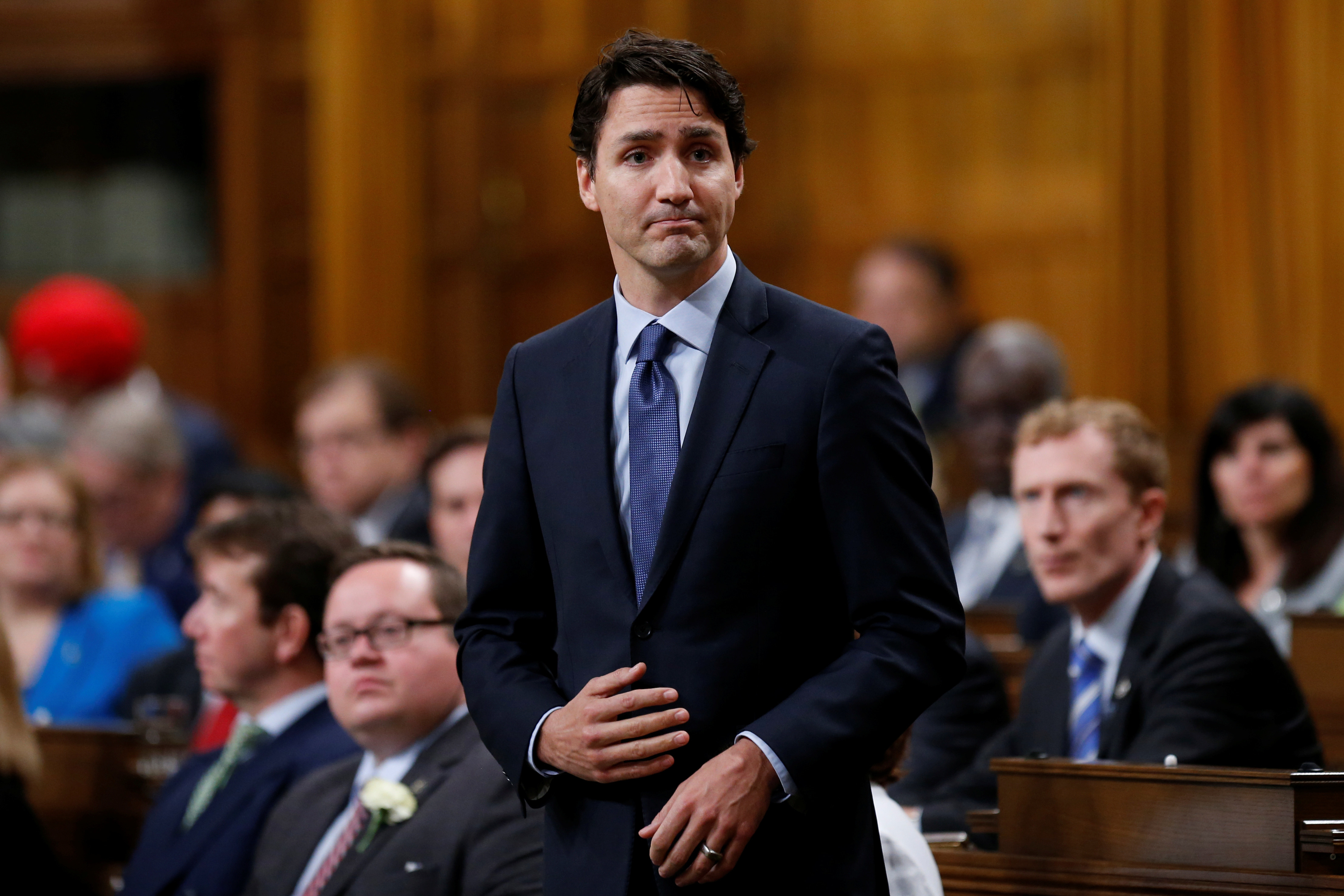 "It is my sincere hope that all members will work to ensure that we never see this conduct repeated," her statement said.

Brosseau is on a trade mission to China, so her colleague David Christopherson read the statement on her behalf.
Liberal MP Arnold Chan thanked Christopherson and Brosseau on behalf of the government. "We know that what transpired on May 18 was not a good day for Parliament, for all of us," he said.
A recap: A couple weeks ago, MPs were about to vote on the assisted dying bill. The opposition parties were pissed that the Liberals were trying to pull some procedural stunts to get things expedited. So a gaggle of NDP MPs stood in the aisle and blocked Gord Brown, the opposition whip, from taking his seat. (Before votes, the whips do a little march into the House and take their seats.)
This apparently really got under the prime minister's skin. Trudeau marched over, parted the NDP sea, and grabbed Brown to escort him to his seat. In the process, he appears to have accidentally elbowed Brosseau.
Trudeau went back to his seat, but then got back up to apologize when he saw Brosseau leave the House. She said she was upset and in pain. Trudeau ended up in a yelling match with NDP Leader Tom Mulcair instead.
Brosseau ended up missing the vote, so the opposition said her privilege as an MP had been breached. The House speaker agreed that's what looks to have happened at first glance and, after some delay, the issue got sent to the committee.

On Tuesday, Chan said House debates are sure to become passionate in the future but hopes they will remain respectful, and that the Liberals accept Brosseau's wish to move on.
Christopherson floated the idea of sending a report of what happened back to the House, but someone quickly pointed out that doing so could result in further debate, which no one wants.

In the end, the committee agreed on a motion declaring #ElbowGate resolved.