We Tried Air Dry Hairstyles And Here's What Happened
So much sitting and waiting.
by
,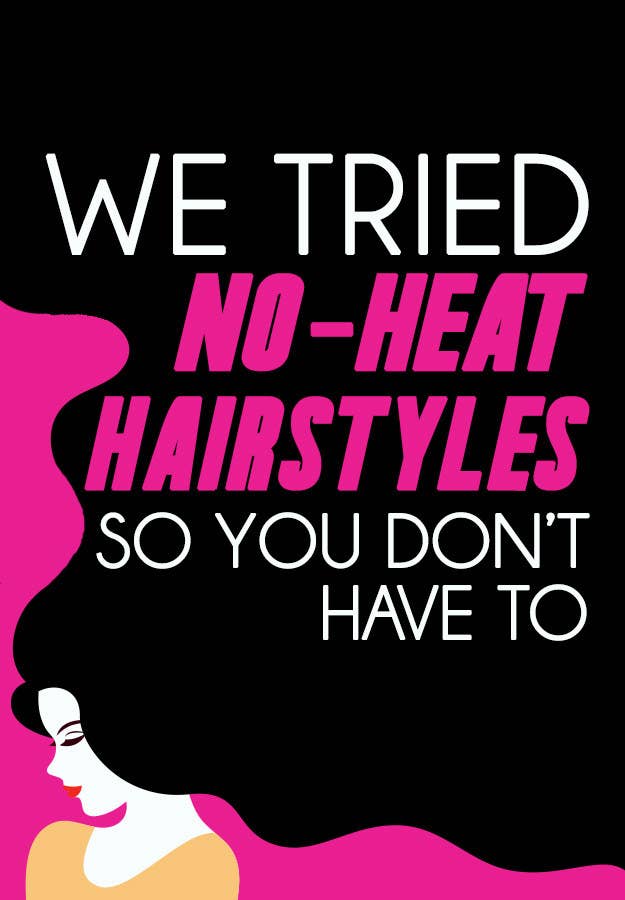 We hope you love the products we recommend! Just so you know, BuzzFeed may collect a share of sales from the links on this page.
Everyone wants their hair to look good. But heat styling can be bad for your hair (and take ages).
We – Emma and Becky – decided to try out six different heat-free hairstyles to see how quick, easy, and effective they were.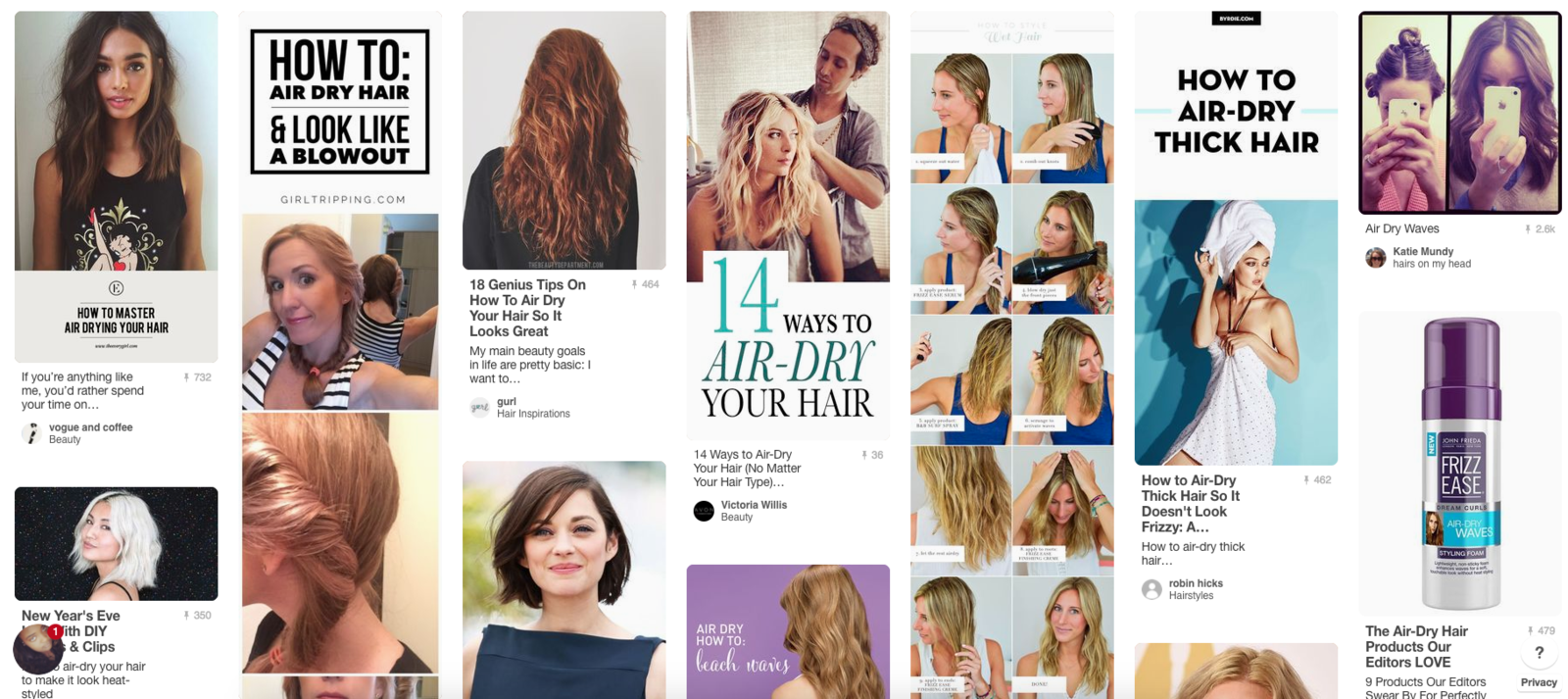 Hi, I'm Emma, and I'm addicted to heat styling. I like my hair to look smooth and sleek, but not flat on top, and I've spent years perfecting my tonging technique to achieve this.
Hi! I'm Becky, and my hair is extremely thick and unpredictable. I have to book double hairdresser's appointments, and day-to-day I never know if my hair will look...
Emma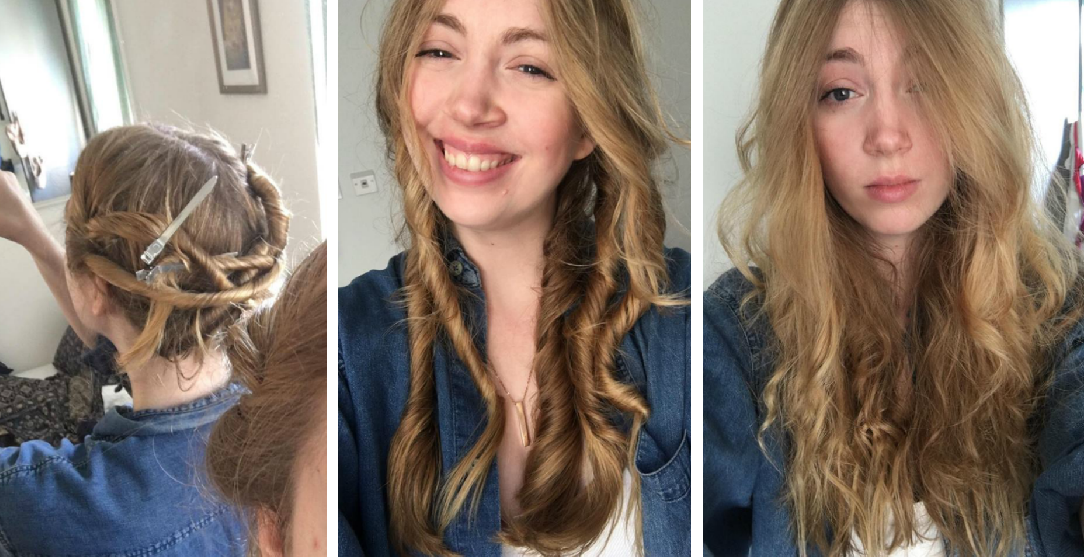 Becky

Style 2: Plait your hair for waves.
Cost: £0. This is free as long as you already have hair ties.
Emma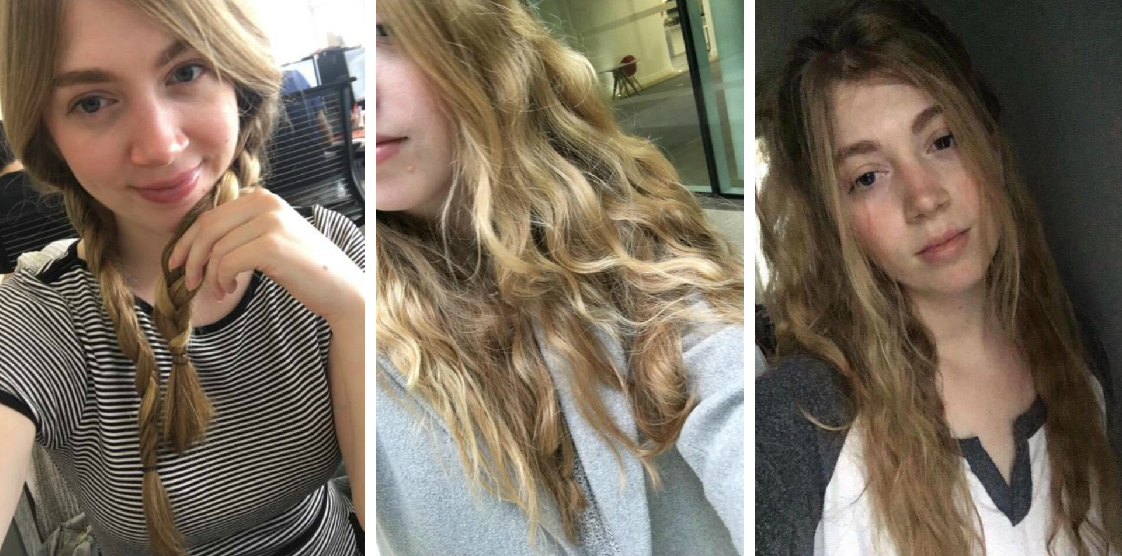 Becky

Becky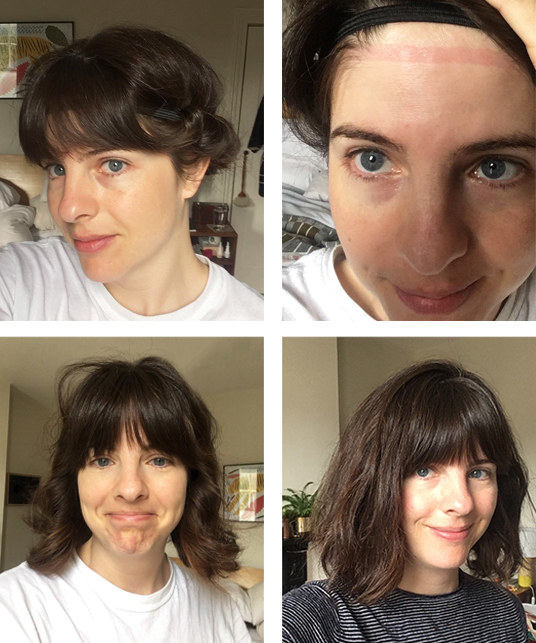 Style 5: Use product for nice air-dried hair.
Becky
Emma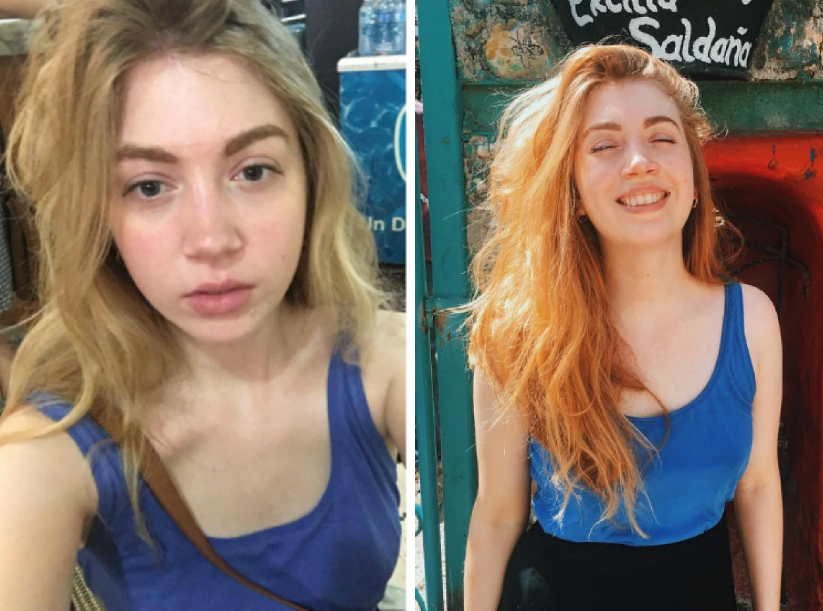 Becky

Emma: I have mixed feelings about this. On the one hand, I did like how some of these styles made my hair look, and they felt less high-maintenance than heat-styling.
But overall I think my hair just takes too long to dry for most no-heat hairstyles to be practical for me. I do not live the life of a '50s housewife. I've got stuff outside my house I need to be doing.
I think I'll be saving these styles for holidays and sunny weather, or using them to complement my tool use when I don't have anywhere I need to be for a few hours – i.e., blowdrying first, then putting my hair into plaits, a twist bun, or rollers when my hair's still slightly damp.
My major takeaway from this, though? You can pry my curling tong out of my cold dead hands before I give it up.
Becky: I am slowly coming to accept the fact that my hair has a split personality. Some days it's silky smooth and flat to my head like a Playmobil person. Other days, it's more "woman raised in the woods by wolves".
Air drying is also unpredictable, but nevertheless I'm a convert. The speed and convenience, plus how good it looks when it works, outweighs the hassle of occasionally having to scrape the whole mess into a bun.
Of the techniques we tried, I'll definitely return to beach twists and plaits, with the assistance of my trusty Bumble & Bumble Don't Blow It. And sometimes my hair will look fly as fuck and I'll be a total beach babe. Sometimes I'll be wearing a hat. I can deal with it.