BTS, one of the biggest groups in the world right now, held a global press conference today to discuss their new album, Map of the Soul: 7.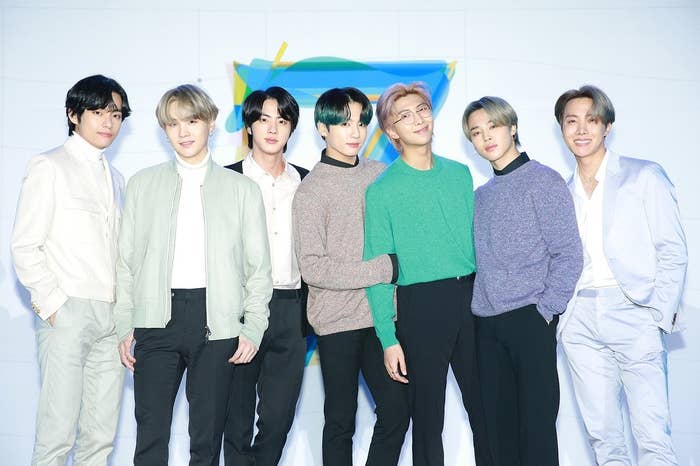 If you weren't able to tune into the press conference, don't worry! We've got you covered. Here are the 11 most important moments from BTS's press conference that you need to read about ASAP.
1. Eldest member Jin described the new album as a "confession" of the group's highs, lows, and personal growth throughout their seven-year career together.
2. V discussed the album's new duet tracks, "Respect" and "Friends," while J-Hope dug deeper into the storyline behind the album compared to other records.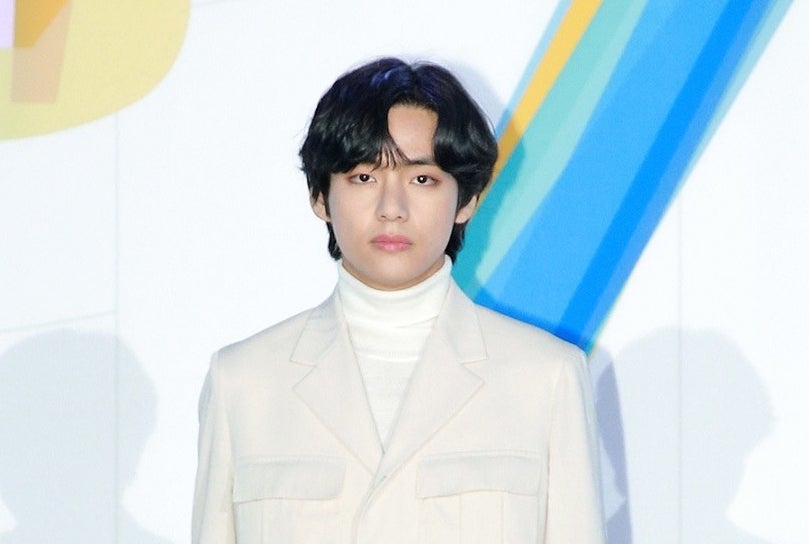 4. RM dug deep into their decision to create their global project CONNECT, BTS and the similarities between art and music to tell compelling stories.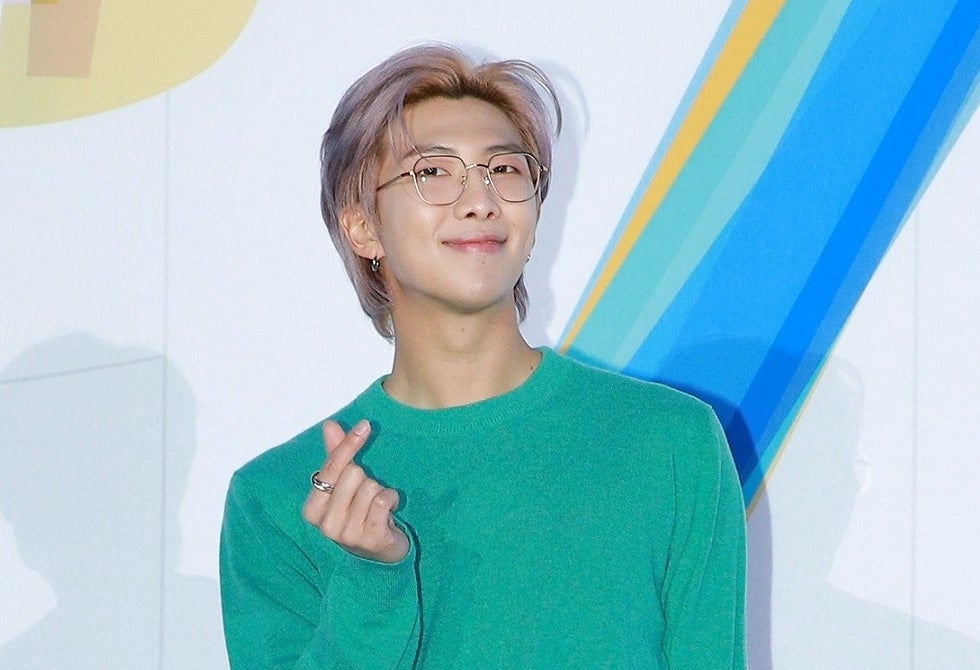 5. RM also reflected on BTS's music and universal appeal, so now you can show everyone this clip whenever they ask, "How can you listen to BTS when they sing in ~aNoThEr LaNgUaGe~?"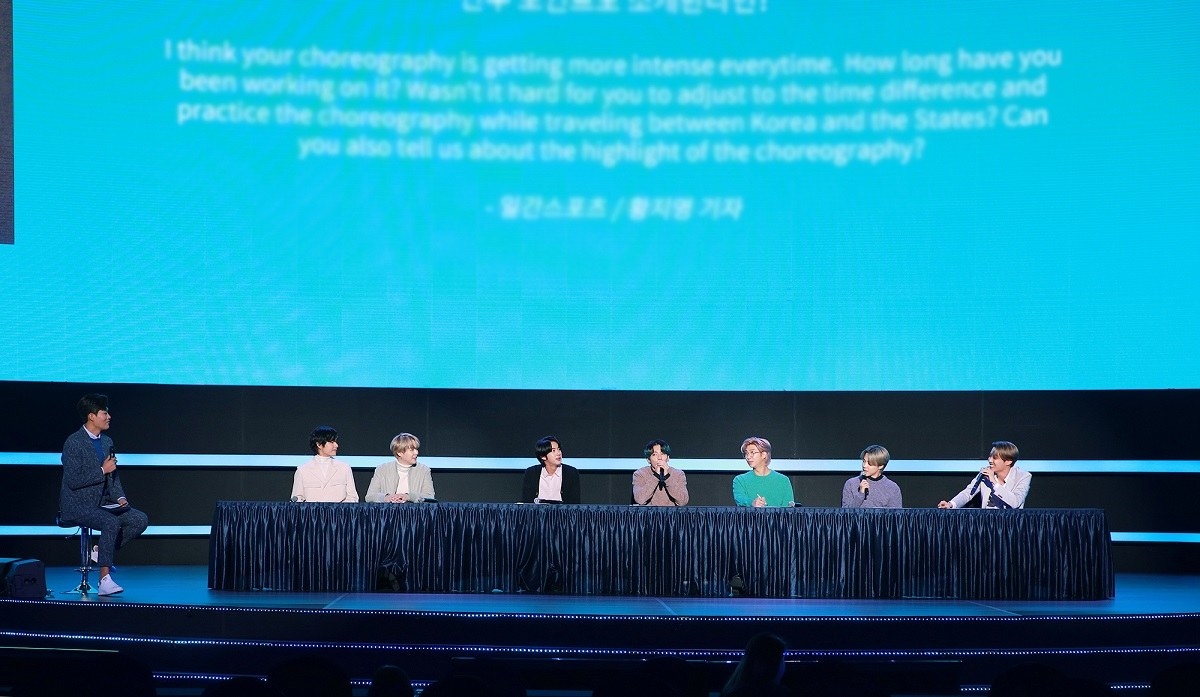 6. Jungkook reflected on their incredible start to 2020, which included performing at the Grammys, and joined in with V to share their goals for the rest of the year.
7. Suga explained that the group does feel pressure to succeed, but that ultimately their fans' happiness takes precedence.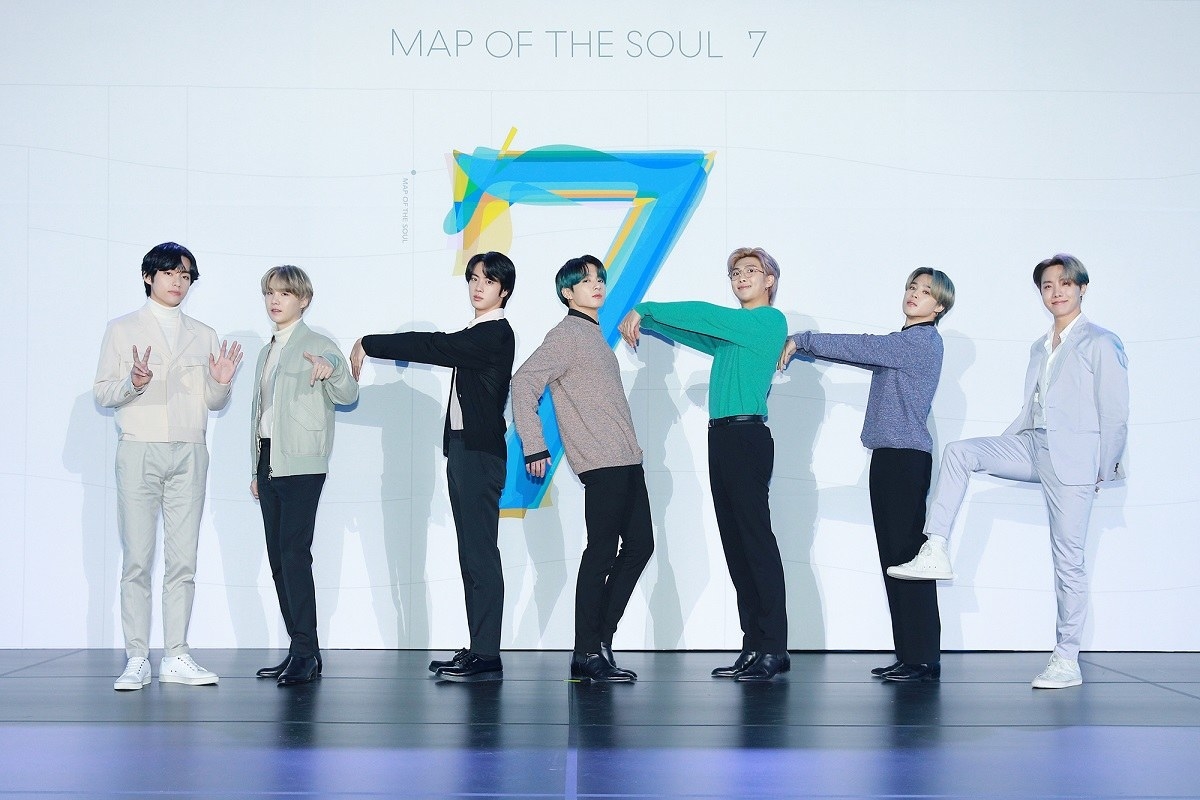 8. J-Hope and V shared the happiest and most challenging moments throughout their career so far, including overcoming feeling "void" of emotion after concerts.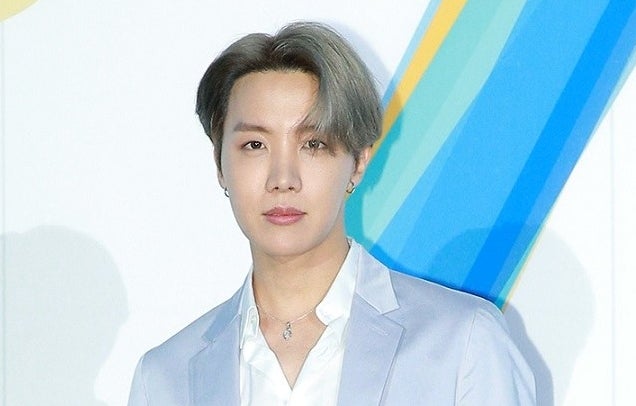 9. Jin spoke about his future military enlistment plans in the South Korean army.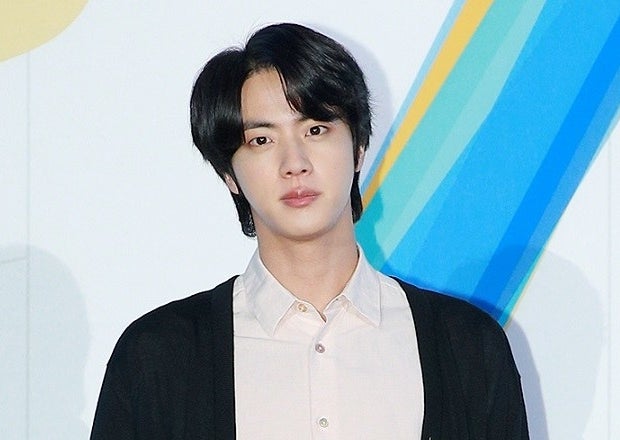 10. Jimin's reaction to the press conference MC, Kim Il Joong, asking whether he preferred the group's title track "ON" or his own solo song "Filter" was priceless.
11. Finally, BTS opened up on their past, the future, and their dreams for their legacy.