1.
Stencil some fake tiles and pretty patterns on your kitchen table to make it a bit more fun.
2.
Mix a texture medium into your paint and spread it over a stencil to give your drawers some texture.
3.
Stick a slab of stained wood on your Ikea coffee table to bring it to a new level of luxury.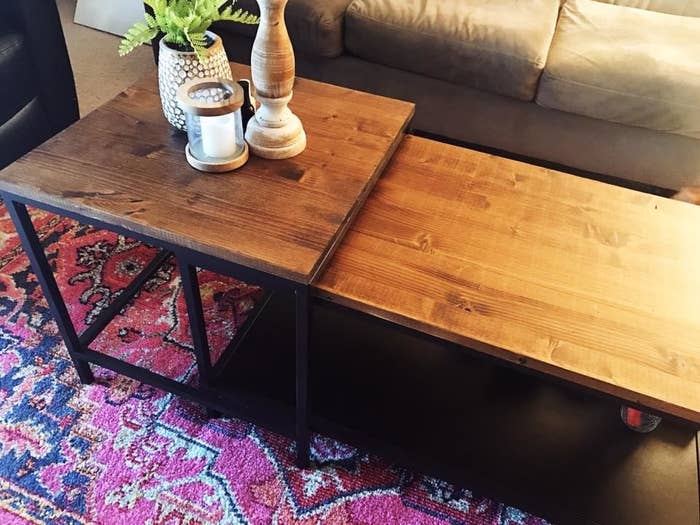 4.
Glue plywood onto your fridge so it has moulding that matches the cabinets.
5.
Cover your bar stools with foam and fabric to make them more comfortable.
6.
Pull an upholstery needle and twine through the cushions, and knot a button at the end to add tufts to your Ikea couch.
7.
Attach a few pieces of wood and knobs to the doors of your cabinets to transform them into a classy credenza.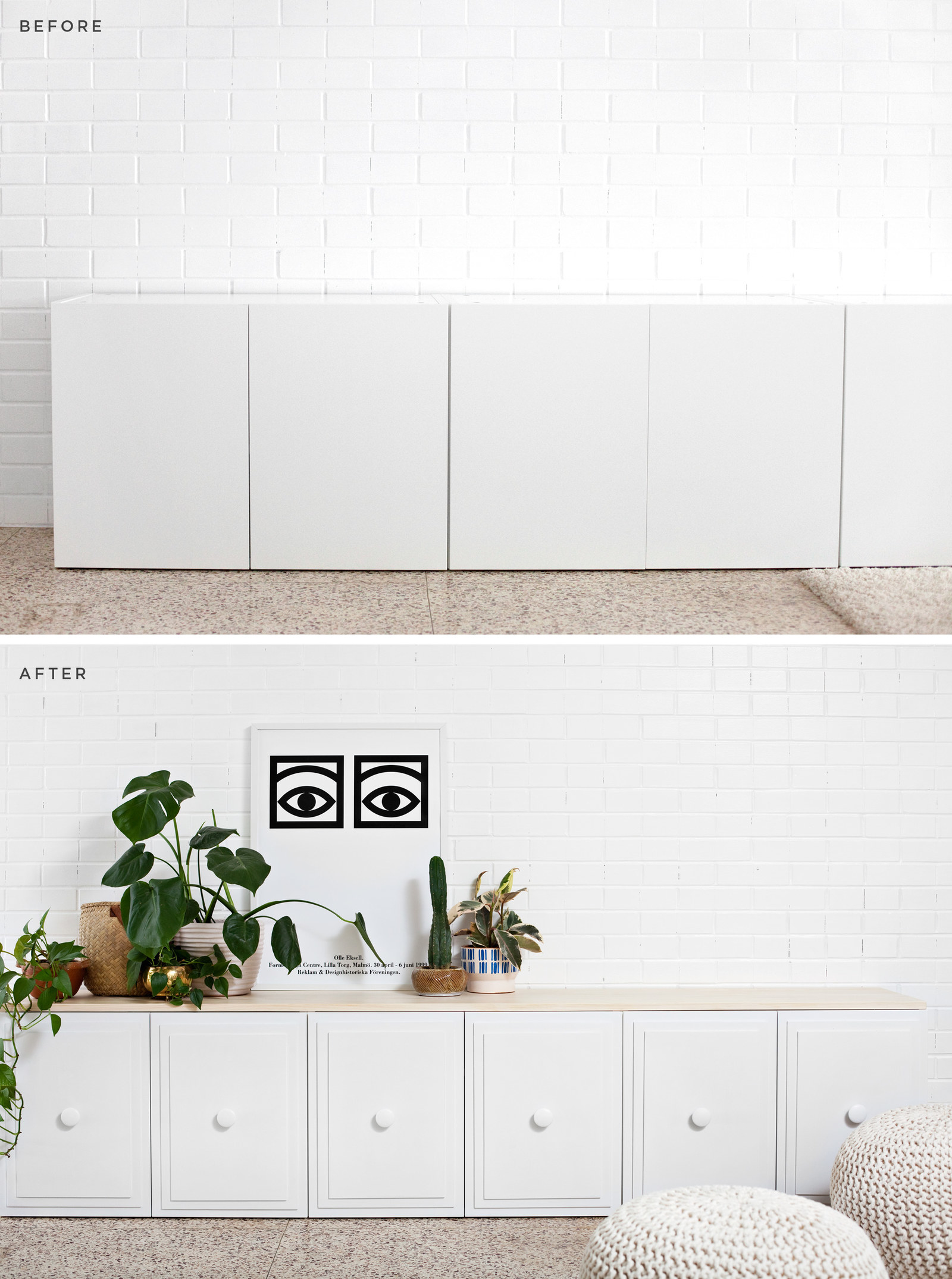 8.
Detach folding chair cushions, staple on a new fabric, and then reattach them.
9.
Cut down a shelf and add a butcher block to get a bit more counter space to the kitchen.
10.
Use metallic paint to bring some art deco glamour to an old piece.
11.
Glue mirrors onto your desk to see your reflection on every surface.
12.
Modernize a piece that has good bones but lacks flair with some new hardware.
13.
Add wallpaper to your kids' furniture to add some color.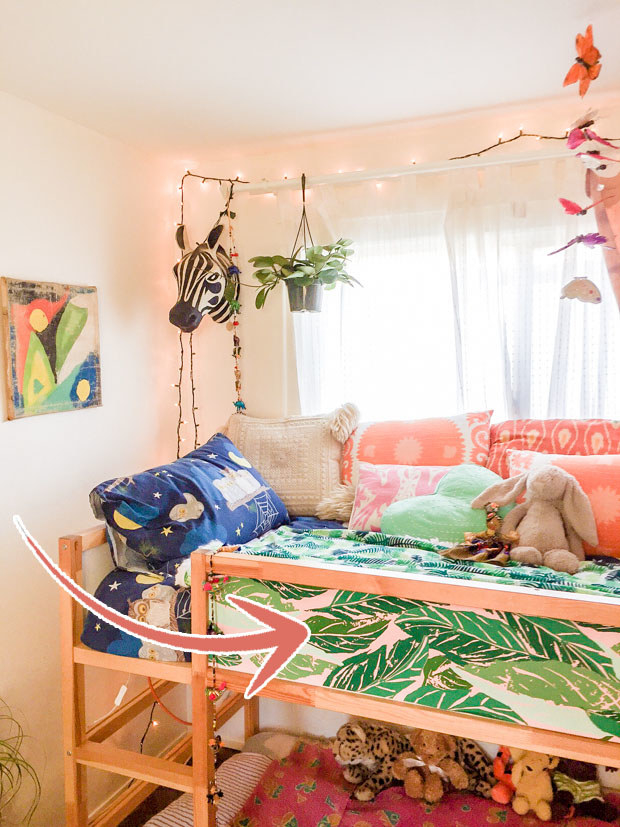 14.
Use the legs of an old chair to create a new bench.
15.
Stick wood panels onto your headboard to make it the centerpiece of your bedroom.
16.
Install knobs that only look like they were from Anthropologie.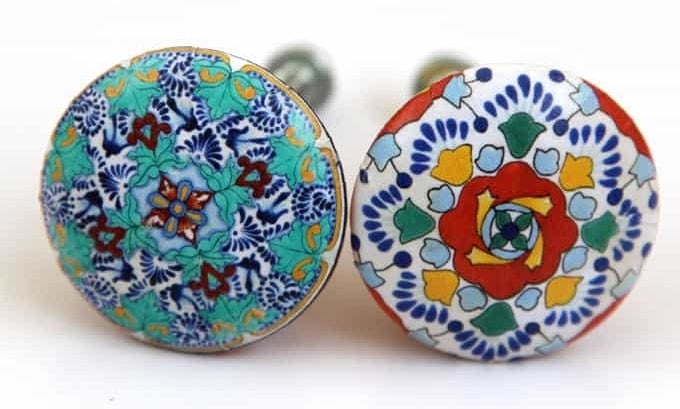 17.
And remove the top of an ugly nightstand and replace it with some padding to prop your feet up on a pretty ottoman.