We asked the BuzzFeed Community to show us the renovation project they're most proud of and they really came through. Here are some of our favorites!
1.
This narrow staircase that weirdly appeared a whole lot wider after a fresh paint job.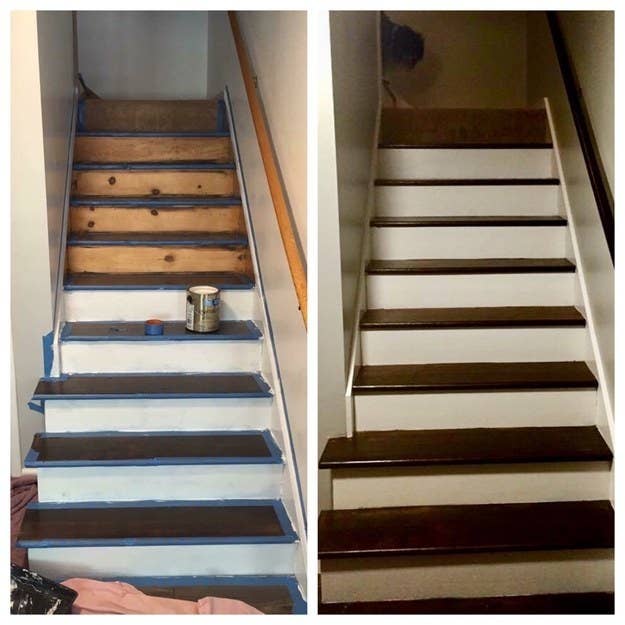 2.
This butchers block kitchen island that was pieced together from a spare bookcase and some table legs.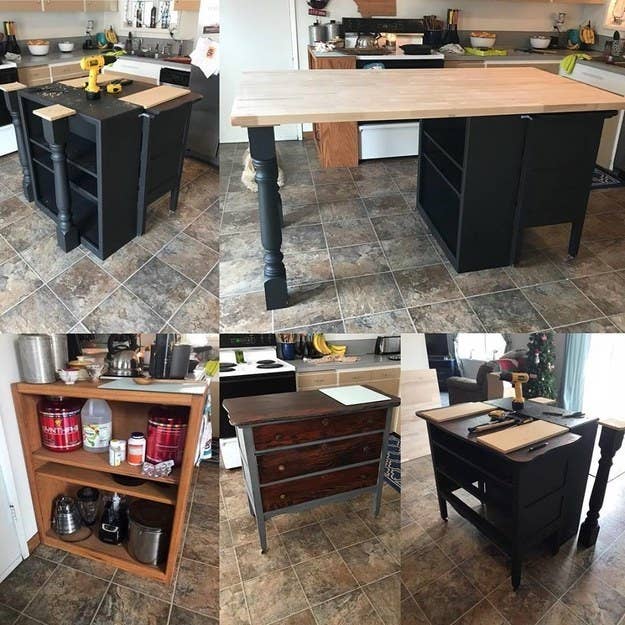 3.
These kitchen cabinets that just needed a bit of paint and some new handles.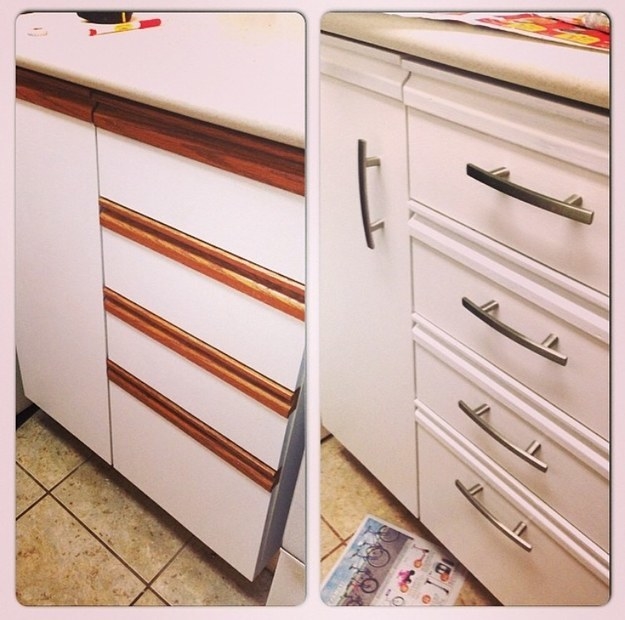 4.
This mirror frame that was updated with a wood trim to create a more rustic look.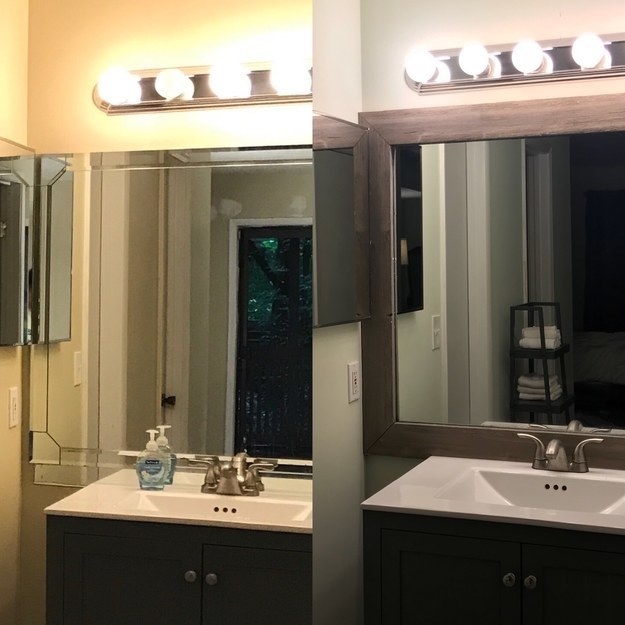 5.
This Ikea sectional piece disguised as an ottoman with some fancy fabric and a new set of legs.
6.
This adorable dress-up station for a four-year-old's dolls that used to be a bookshelf.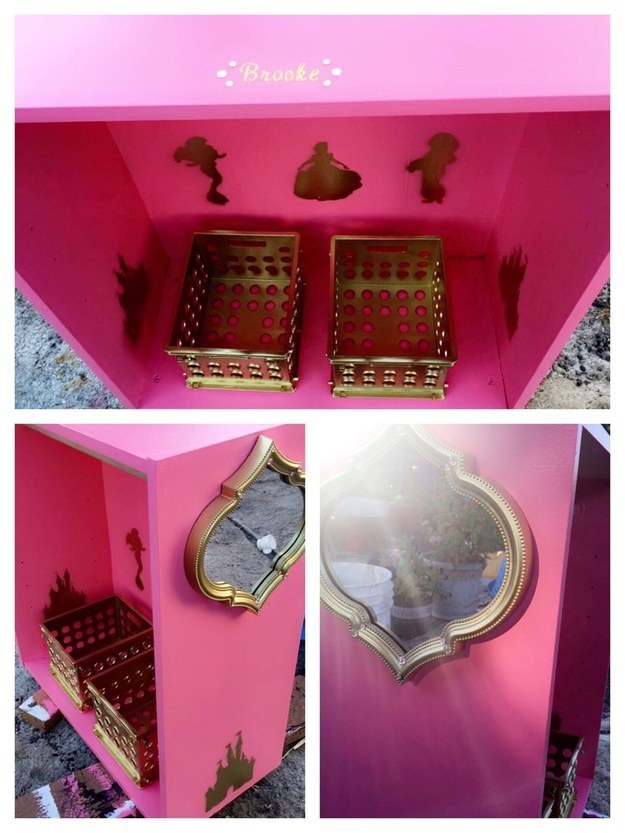 7.
This headboard that got a whole lot cozier with some button-tufted upholstery.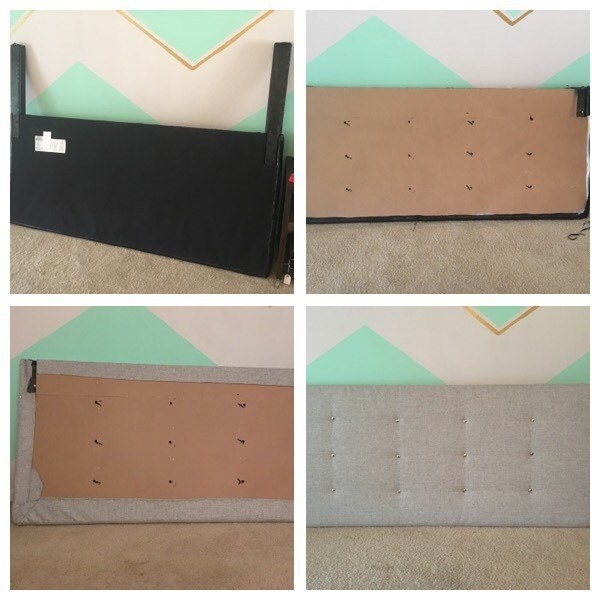 8.
This pot rack, made out of a painted peg board, that saves a whole bunch of cabinet space.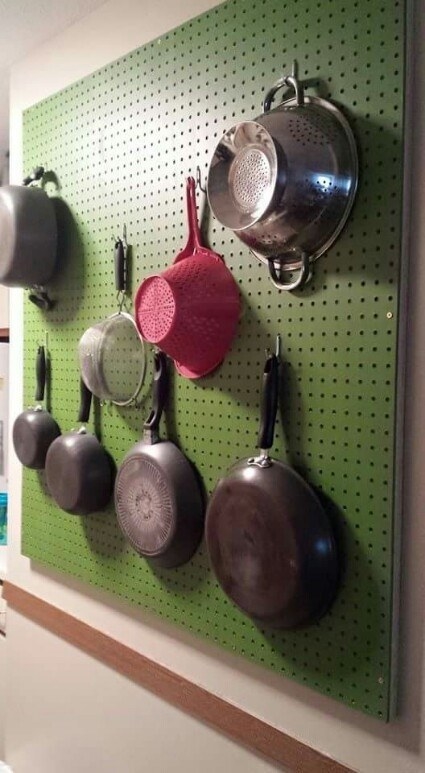 9.
This filing cabinet that actually looks really freakin' good after it was topped with a few stained pine boards.
10.
These hand-punched butterflies that were spray-painted and hung with removable adhesive strips.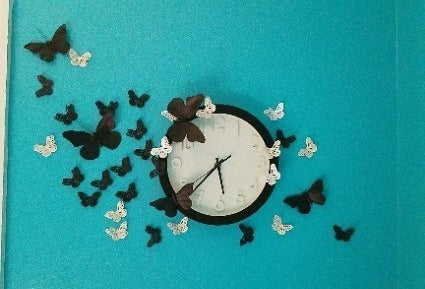 11.
This gorgeous desk that was made from a stained piece of wood balanced across four Ikea file drawers.
12.
This classy marble backsplash made of sticky-back tiles that replaced some flowery, 25-year-old wallpaper.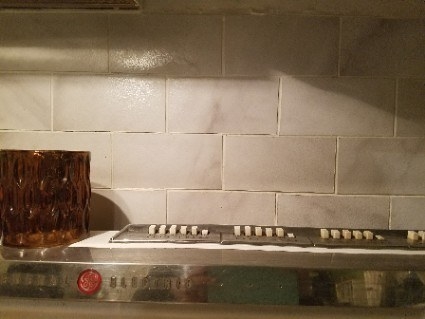 13.
This TV stand that was built from scratch.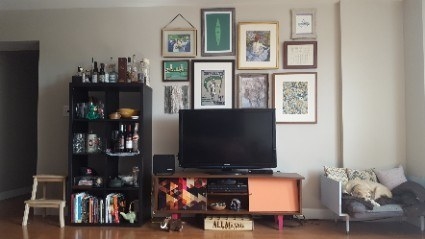 14.
This mini-mudroom that used to be just your standard hall closet.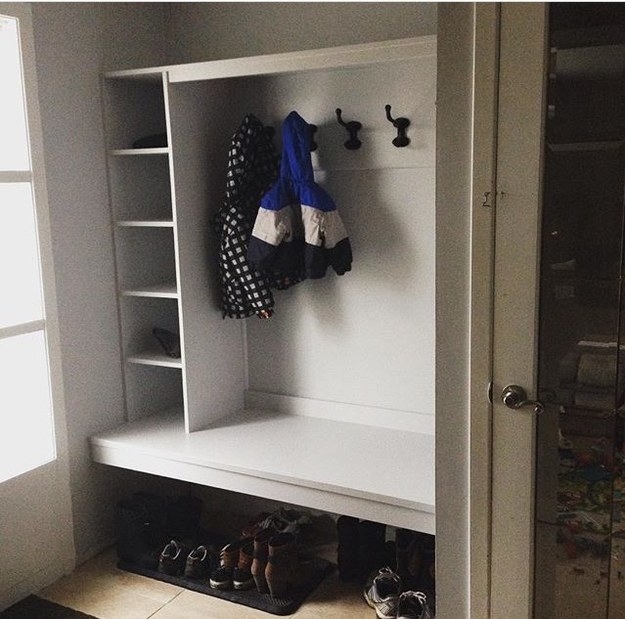 15.
This dining room table that made for a perfect coffee table once the legs were shortened and the wood was refinished.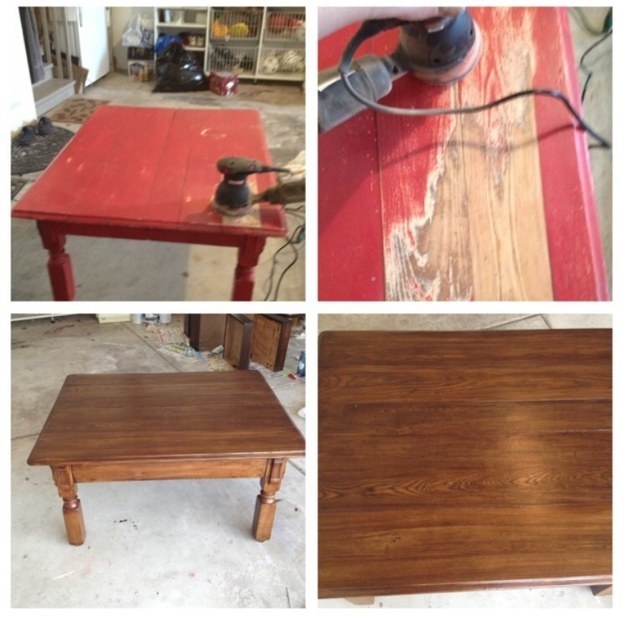 16.
This old hutch that just needed a bit of love (a.k.a. sanding and painting).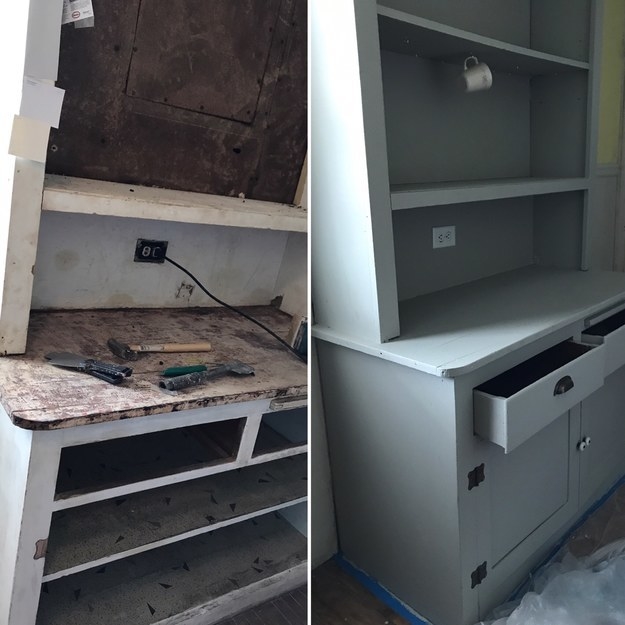 17.
This kitchen that looks brand spankin' new after a paint job and new backsplash.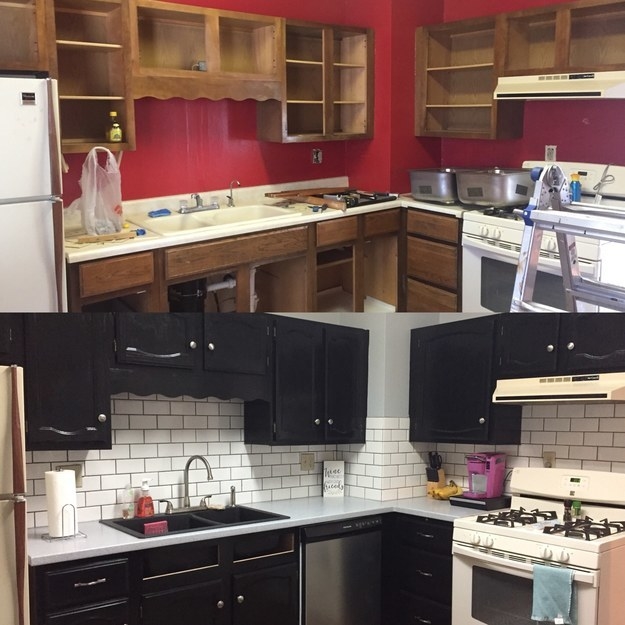 18.
This Ikea dresser that looks like it's worth way more than it is after it was stained, painted with some cleverly placed tape, and styled with buffalo head knobs.
19.
This old dresser that is way more helpful as a Lego table.