2.
Fake a herringbone tile backsplash using paint and painter's tape.
4.
Cover Pringles cans with wrapping paper to get your leftover pasta out of the ugly boxes.
8.
Store your produce in file holders to keep everything separate.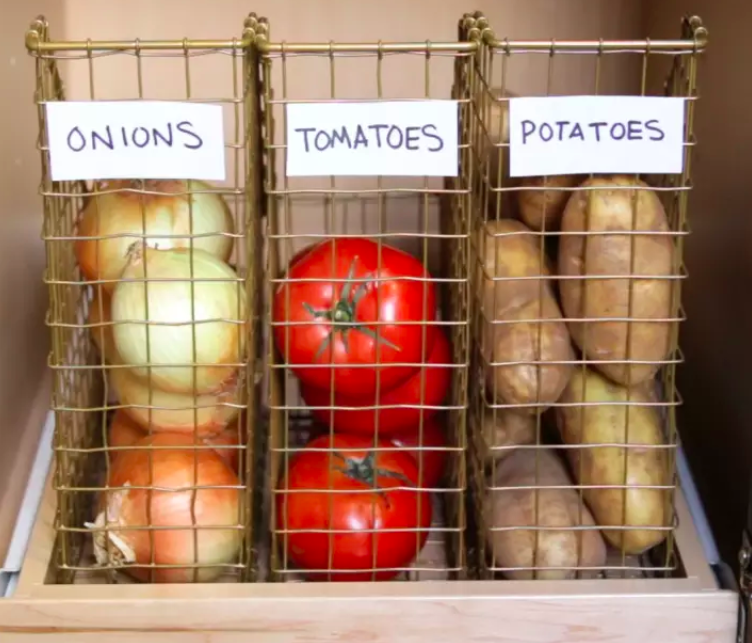 10.
Get mis-matched bins at the dollar store, and paint 'em so they coordinate.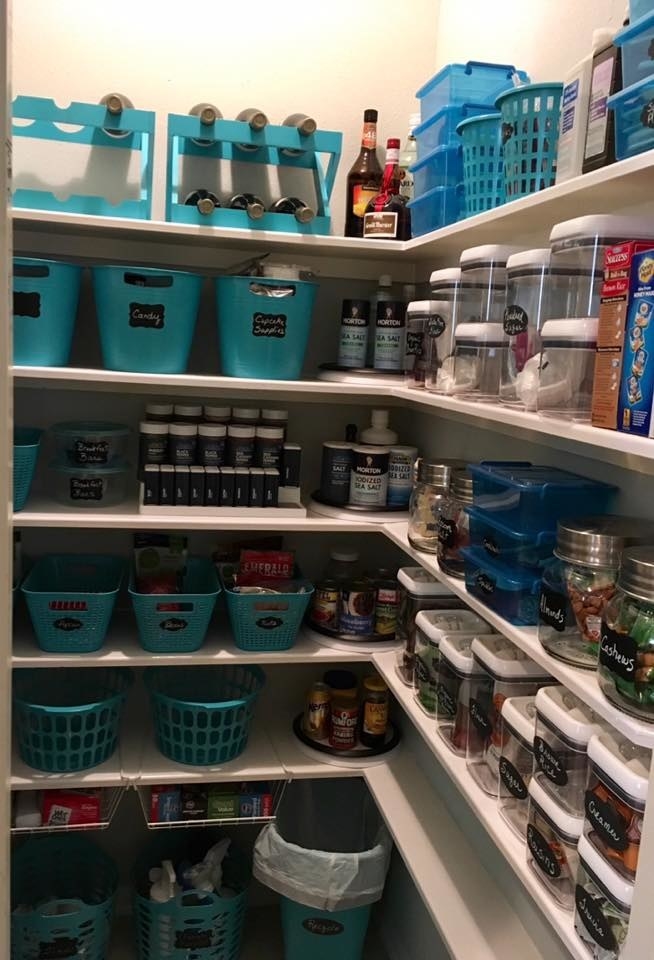 11.
Take your kids' artwork off the fridge and frame it.
12.
Hide magnets in your dish towels so they stick instead of falling to the floor.
13.
Stick a magnet strip to the bottom of your shelf and magnets to jars to keep your spices at eye level.
16.
Turn a shelf — that you're otherwise going to toss — into a kitchen island.
17.
Cover ugly linoleum floors in plywood.
18.
Or just give the linoleum a coat of paint.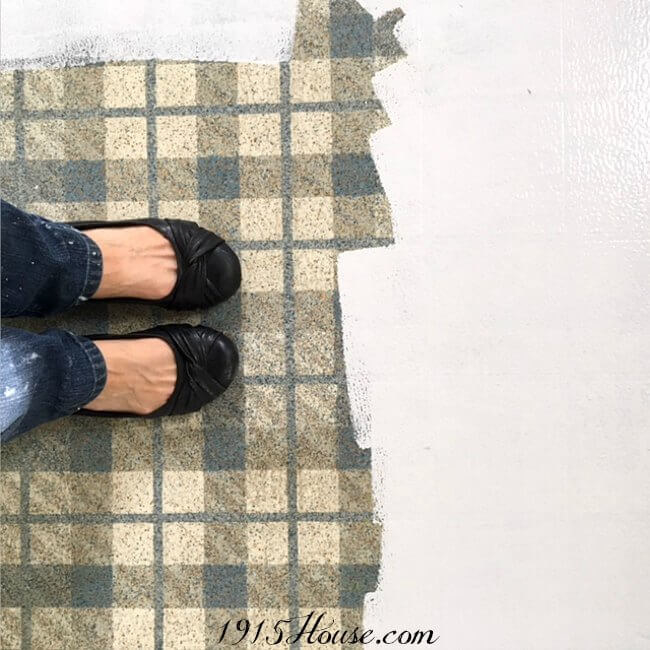 19.
Paint the cabinets and take off a few doors to display your your favorite dishes.