14 Bathroom Reno Ideas That Are Totally Doable
Paint your fixtures, add paneling to your tub, and hang shelves above the toilet.
3.
Turn a regular curtain into a shower curtain if you can't find one that fits your style.
4.
And hang two curtains instead of one to create a more elegant look.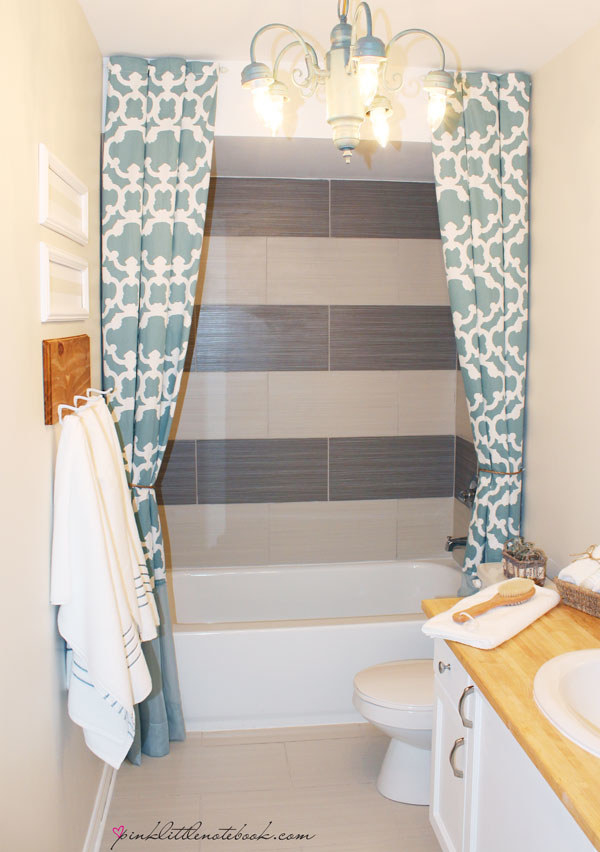 5.
Stick your hot tools, brushes, and hair products in hanging flower pots so they're always within reach.

6.
Hang a spice rack upside down so it doubles as a shelf and a towel rod.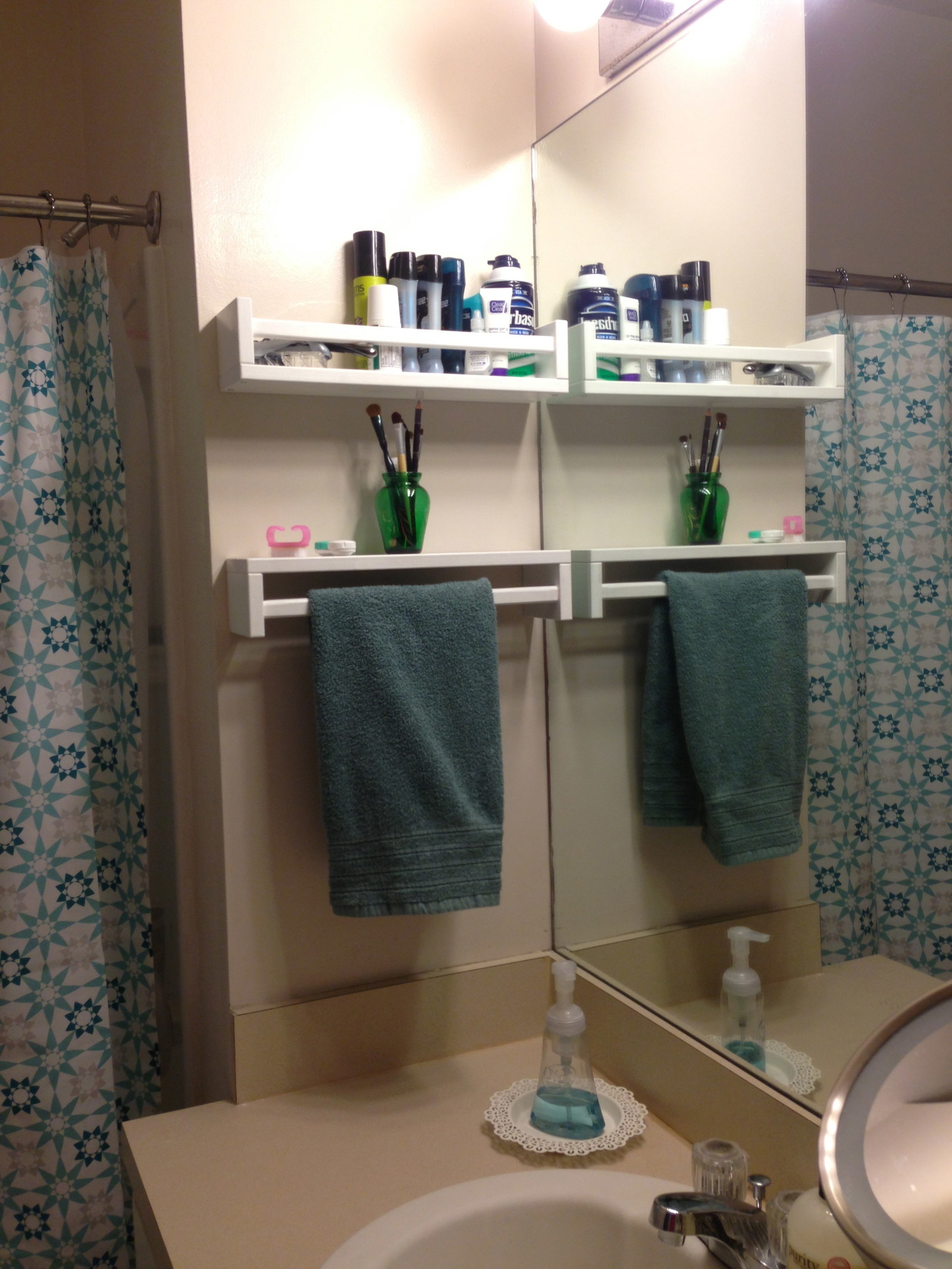 7.
Refinish the tile in your tub if the color isn't looking as fresh as it used to.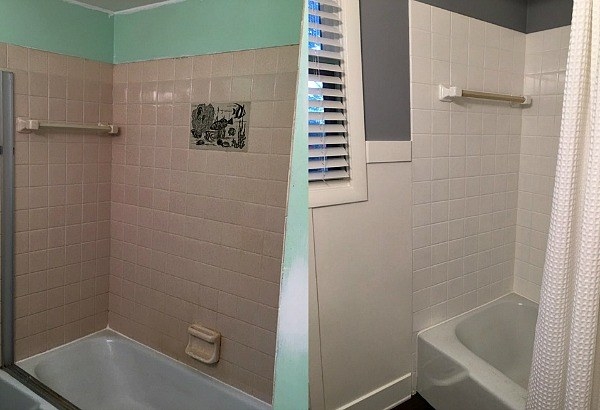 8.
Hang shelves above your toilet to create extra storage space.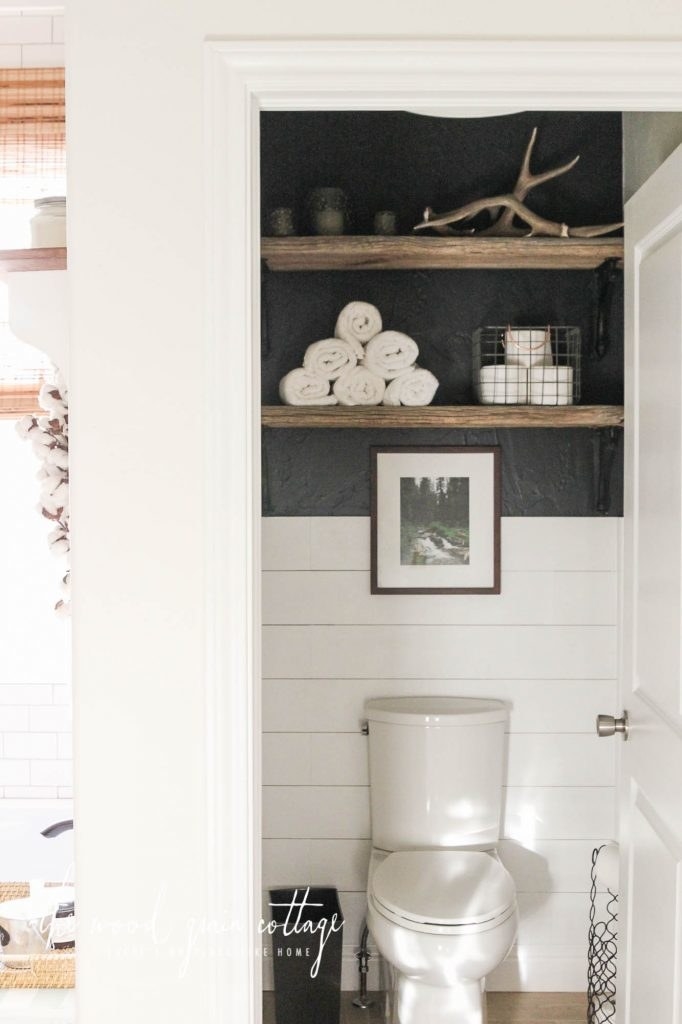 9.
Build a bath table out of scrap wood, so you've got somewhere to rest your book during a relaxing soak.
10.
Tie tumblers to a plank of wood to create a pretty organizer for your makeup.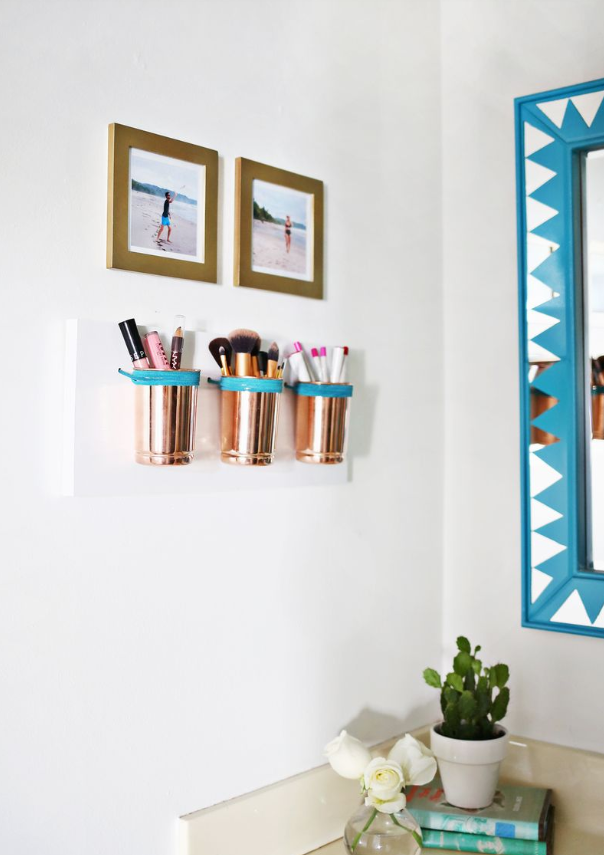 11.
Paint your cabinets and give them new hardware to give your bathroom a whole new look without actually doing a big reno.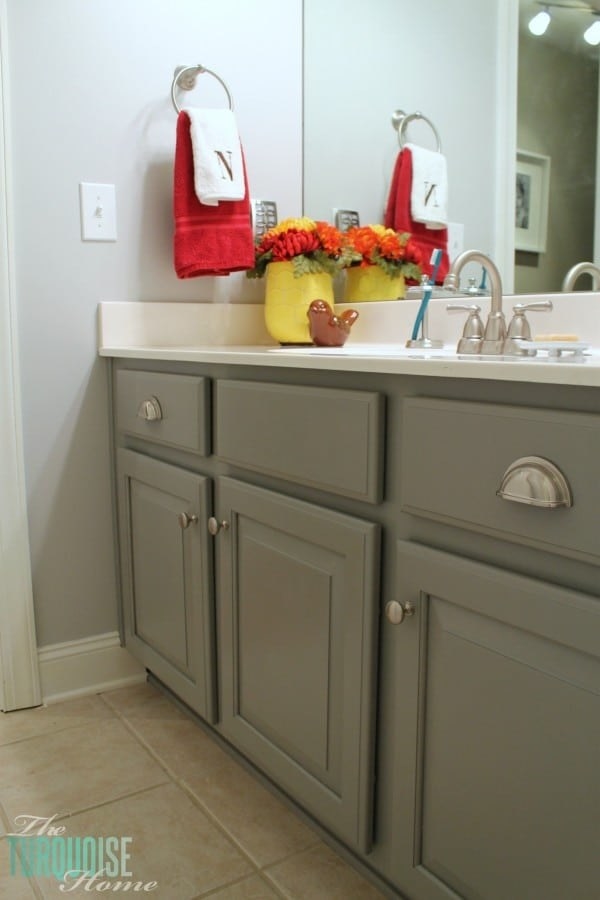 13.
Roll up your towels and store them in a decorative basket so you don't have to dedicate a whole shelf.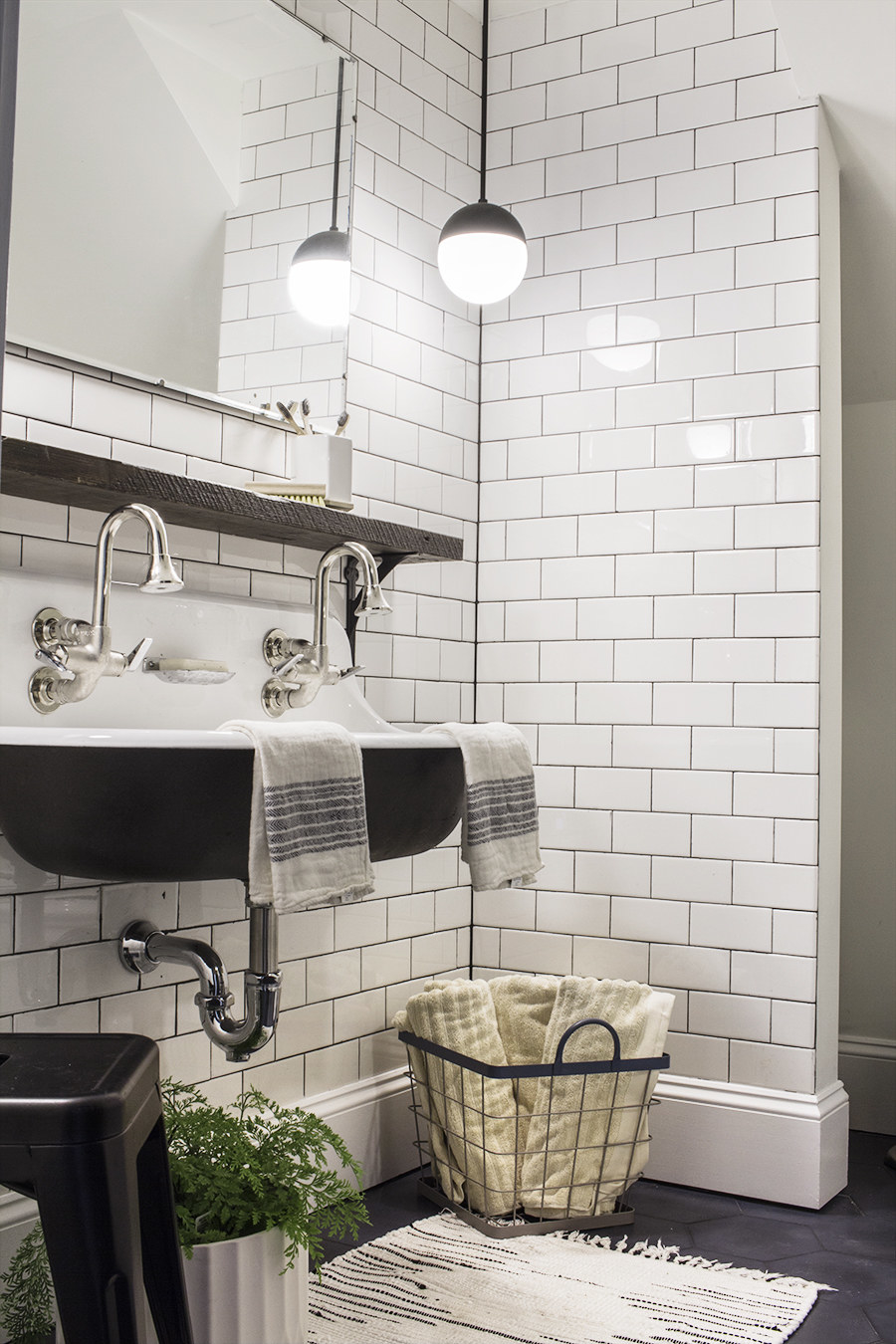 14.
Glue rope to the outside of a cheap trash can to make it look like something from Pottery Barn.