5.
Stick your hot tools, brushes, and hair products in hanging flower pots so they're always within reach.

9.
Build a bath table out of scrap wood, so you've got somewhere to rest your book during a relaxing soak.
11.
Paint your cabinets and give them new hardware to give your bathroom a whole new look without actually doing a big reno.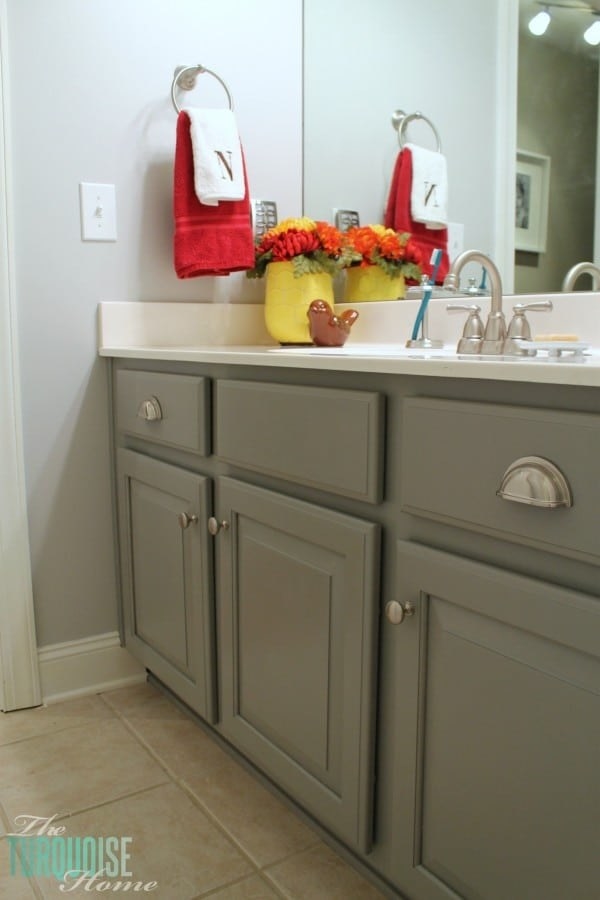 13.
Roll up your towels and store them in a decorative basket so you don't have to dedicate a whole shelf.