Vanity Fair has released the cover image for its 2015 Hollywood Issue, and the photo is overwhelmingly white. There are only two actors of color featured, and they're both behind the fold. There is only one black actor, David Oyelowo...

The Selma star is placed behind The Theory of Everything's Eddie Redmayne and Felicity Jones and The Imitation Game's Benedict Cumberbatch.
And one Latino actor, Oscar Isaac.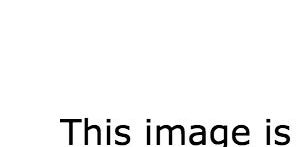 The A Most Violent Year star is draped across American Sniper star Sienna Miller's lap.
By comparison, the 2014 Hollywood Issue cover featured six people of color, including two in front of the fold, making 2015's cover a giant step backward in terms of diversity.
BuzzFeed News asked the Alliance for Audited Media about newsstand sales for the past five Vanity Fair Hollywood Issues to compare those with actors of color and those without.
Of course, it's also worth noting that newsstand sales in general have been steadily declining.
The 2011 Hollywood Issue cover sold the most copies — approximately 402,238 — via newsstand. The 2010 Hollywood Issue cover, which failed to include a single person of color, sold the second-highest number of copies in the last five years, with 303,049. Next is the 2012 Hollywood Issue cover, which sold approximately 284,155 copies. The 2013 Hollywood Issue cover, which broke the annual issue's wide-shot form, was not far behind, with 274,987 copies sold. Though not by much, the 2014 Hollywood Issue, which featured Idris Elba and Chiwetel Ejiofor on the front cover, brought in the lowest newsstand sales in the past five years, with 269,903 copies sold.
Before the 2014 Hollywood Issue, it had been six years since a person of color was featured in front of the fold on Vanity Fair — when President Barack Obama appeared on the cover in March 2009, which replaced the annual Hollywood Issue that year. A representative for Vanity Fair did not immediately reply to BuzzFeed News' request for comment.
Jaimie Etkin contributed to this report.