1.
She holds a bomb inside a patient's body, only to have it explode after she hands it off.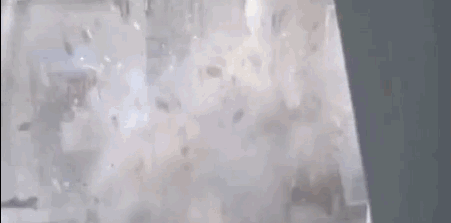 Episode: Season 2, Episode 16: "It's the End of the World"
What happened: A man accidentally shoots himself with a homemade bazooka, but the ammunition doesn't explode. Seattle Grace Hospital goes into "Code Black" mode and calls in the bomb squad. The paramedic (Christina Ricci) holding the bomb steady inside the patient's body cavity while the doctors operate gets scared and runs away, so Meredith (Ellen Pompeo) quickly puts her hand over the bomb to keep it in place. Meredith lives, but as Dylan (Kyle Chandler), the head of the bomb squad, is moving the bomb away from the surgical floor and out of the hospital, it explodes and kills him. RIP Dylan :(
2.
She has a prolonged exposure to toxic blood.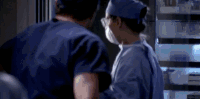 Episode: Season 3, Episode 14: "Wishin' and Hopin'"
What happened: When a patient is opened up in the operating room, it's discovered she has toxic blood that causes anyone who is around her for more than 20 seconds to become ill and collapse. After the top brass surgeons try to fix her and end up too sick to continue, it's left up to the interns to finish closing the patient, 20 seconds at a time. Cristina (Sandra Oh) goes first, then Izzie (Katherine Heigl), then Meredith, who, as the only one left, has to make sure the patient is properly wrapped for transport. She exceeds her 20 seconds, but somehow manages to escape the nausea and fainting affecting everyone else.
3.
She drowns in the Puget Sound.
4.
She tells a distraught gunman to shoot her.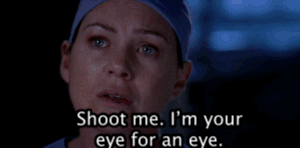 Episode: Season 6, Episode 24: "Death and All His Friends"
What happened: After Gary Clark's (Michael O'Neill) wife is taken off life support, the grieving widower returns to Seattle Grace-Mercy West hospital with a mission: to kill her doctors Richard Webber (James Pickens Jr.), Derek Shepherd, and Lexie Grey (Chyler Leigh). Gary shoots Derek, and as Cristina attempts to save his life, Meredith offers her own in exchange.
5.
A Seattle resident has a pet lion. And the lion escapes.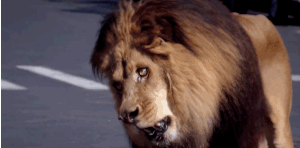 Episode: Season 8, Episode 18: "The Lion Sleeps Tonight"
What happened: A lion roams the streets of Seattle, and it doesn't eat Meredith.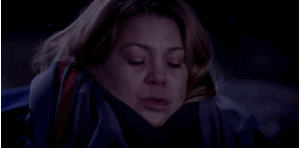 Episode: Season 8, Episode 24: "Flight"
What happened: On a medical flight to another hospital, the plane goes down. Arizona (Jessica Capshaw) suffers a terrible injury to her leg, Lexie dies, Mark (Eric Dane) becomes critically ill, Derek badly damages his hand, Cristina loses a shoe, and Meredith remains fully in tact, physically that is.
7.
She needs a C-section in the middle of an electrical outage and then becomes critically ill.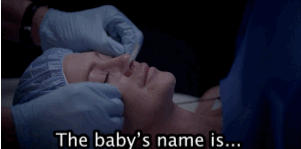 Episode: Season 9, Episode 24: "Perfect Storm"
What happened: A terrible storm hits Seattle, knocking out the hospital's power. Meredith goes into labor and has to have her C-section performed in the dark. Then when her doctor and her husband are tending to the newborn in another room, Meredith realizes she's bleeding internally due to a fall she'd suffered the day before. She tries to talk Shane (Gaius Charles) through what to do to keep her alive, but she loses consciousness. Of course, Bailey (Chandra Wilson) comes to help. And everyone ends up being fine.
8.
Her world is literally rocked by an earthquake while she's operating on someone.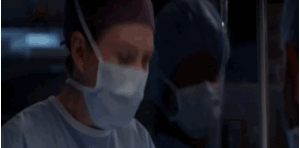 Episode: Season 11, Episode 15: "I Feel the Earth Move"
What happened: An earthquake hits Seattle while Meredith has a patient open on the table, but it barely affects her. And it definitely doesn't affect her current streak 89 successful surgeries. Like Maggie Pierce (Kelly McCreary), I also didn't know earthquakes hit Seattle. But sure, why not?
Whatever you say, Cristina.