This afternoon, Ben Savage posted a picture on set of Girl Meets World with his Boy Meets World castmates Rider Strong (Shawn) and William Daniels (Mr. Feeny).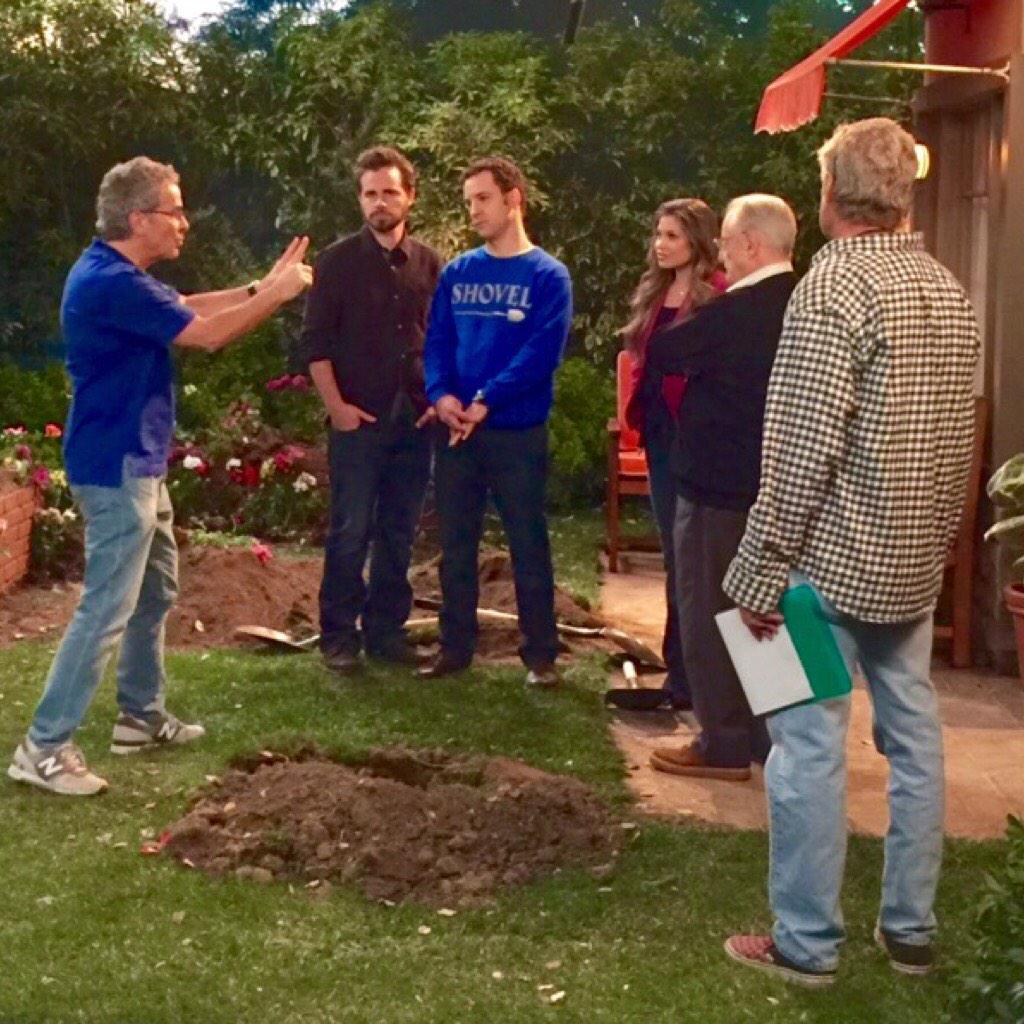 Girl Meets World, a spinoff of Boy Meets World, follows the life of Riley (Rowan Blanchard), the daughter of Cory (Savage) and Topanga (Danielle Fishel), and her best friend Maya (Sabrina Carpenter). The series has already repeated many lessons that were first taught on the show's predecessor. And now, in Girl Meets World's second season, the show looks to be recycling familiar characters as well.
Daniels, Strong, and Will Friedle (Eric) have all been confirmed for Season 2, a rep for the show told BuzzFeed News. Daniels first reprised his role as Mr. Feeny in the Girl Meets World pilot, but his character only had one — albeit famous — line and was simply supposed to represent a figment of Cory's imagination. Strong is set to appear in this week's episode of Girl Meets World when Shawn returns to the Matthews' home for Christmas. Additionally, Cory's parents, Amy (Betsy Randel) and Alan (William Russ), also guest star in the upcoming episode.
According to the Girl Meets World writers' Twitter account, Daniels has already filmed two episodes for the second season and his scenes take the characters back to his perfectly trimmed backyard.
Additionally, the episode that Friedle guest stars in is titled "Girl Meets Mr. Squirrels," which is a play off the name that Eric picks in a "what if" episode when the group of friends cannot overcome an argument and they all end up on different tracks in life.
While the number of total episodes Daniels, Strong, and Friedle will be in is still uncertain, the writers also said they're hoping to merge the two worlds more often. Hopefully it will be a lot, because the next generation definitely needs to learn the "Feeny call."
As Mr. Feeny would say: Well done, Disney Channel.