Crazy Eyes is thinking about her old friend fondly. But Poussey isn't having it.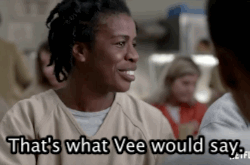 In fact, Poussey has pretty precise details about what happened to Vee. But Crazy Eyes just won't accept that.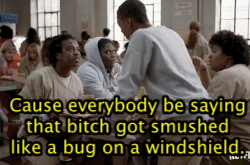 And she starts to get a tad upset.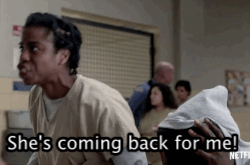 Thankfully, Taystee (Danielle Brooks) is able to get her to calm down.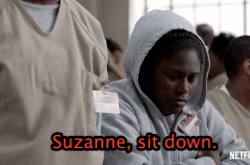 Find out if Crazy Eyes or Poussey is right when Orange Is the New Black Season 3 is released on June 12 on Netflix.