Here's Legitimately Every Photo We Could Find Of Zoë Kravitz And Channing Tatum Together
Looks like romance to me...
People have speculated for months about whether Zoë Kravitz and Channing Tatum are dating. And even though Zoë denied fans' theories at the beginning of the year, some sweet photos of her and Channing — who will star in her upcoming film, Pussy Island — reignited the romance rumors this summer.
Anyway, let's get right to it. We've scoured the internet for every available photograph of Zoë and Channing together and compiled them, so that you can experience all existing visual evidence of their cute dynamic in a single scroll, and hypothesize accordingly about the possibility of a non-platonic relationship between them.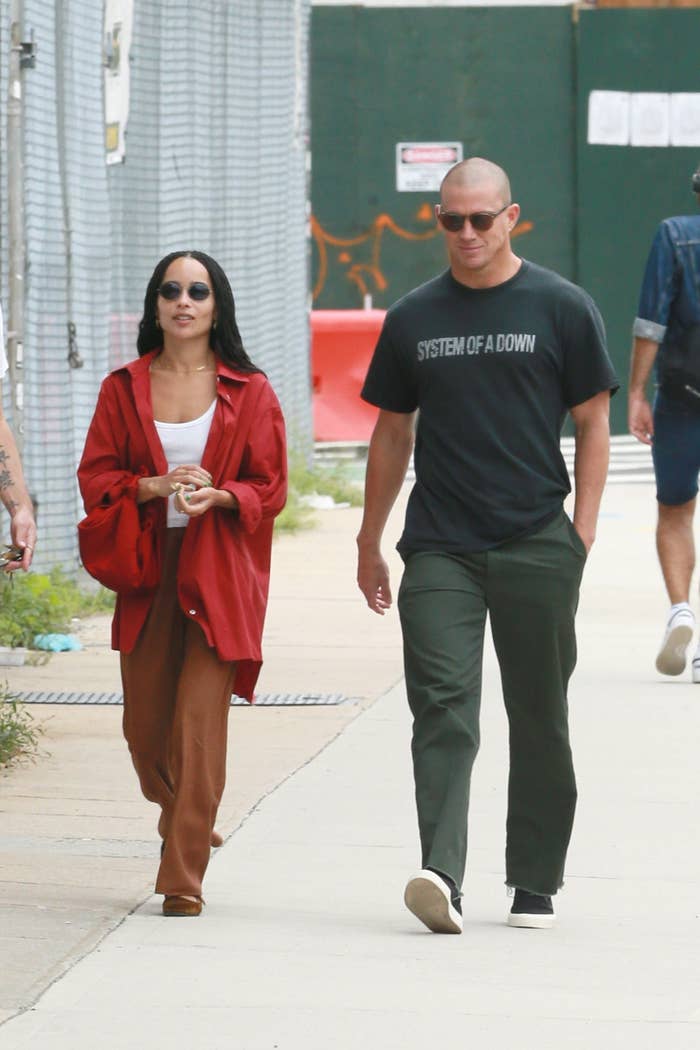 Again, Zoë and Channing were photographed enjoying a stroll in NYC — this time, though Central Park.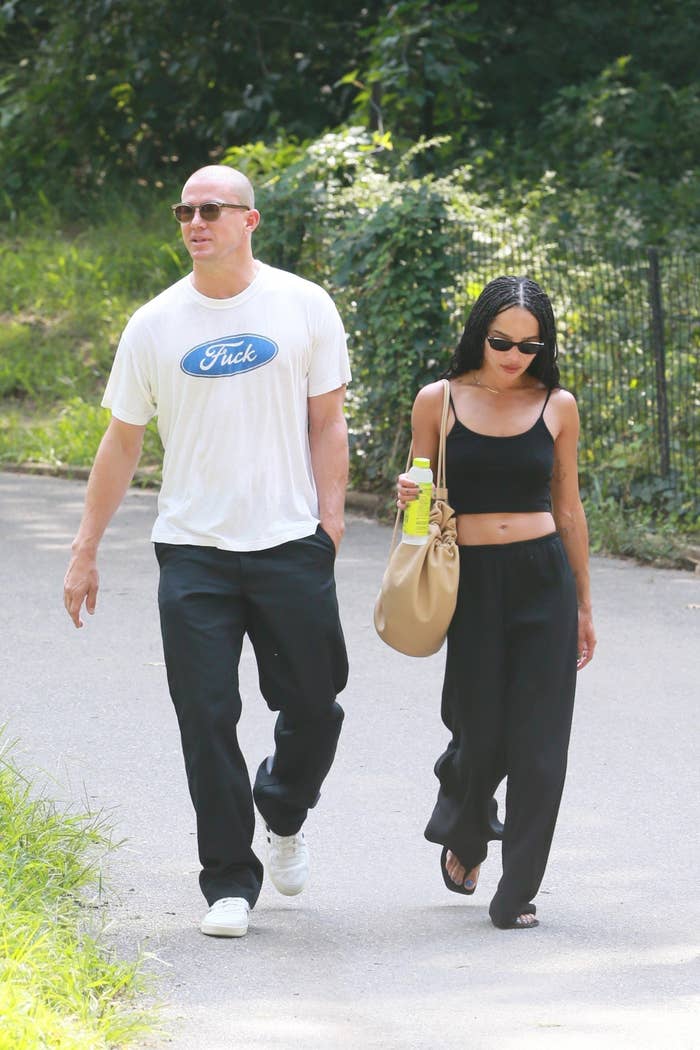 The fashionable athleisure energy is strong.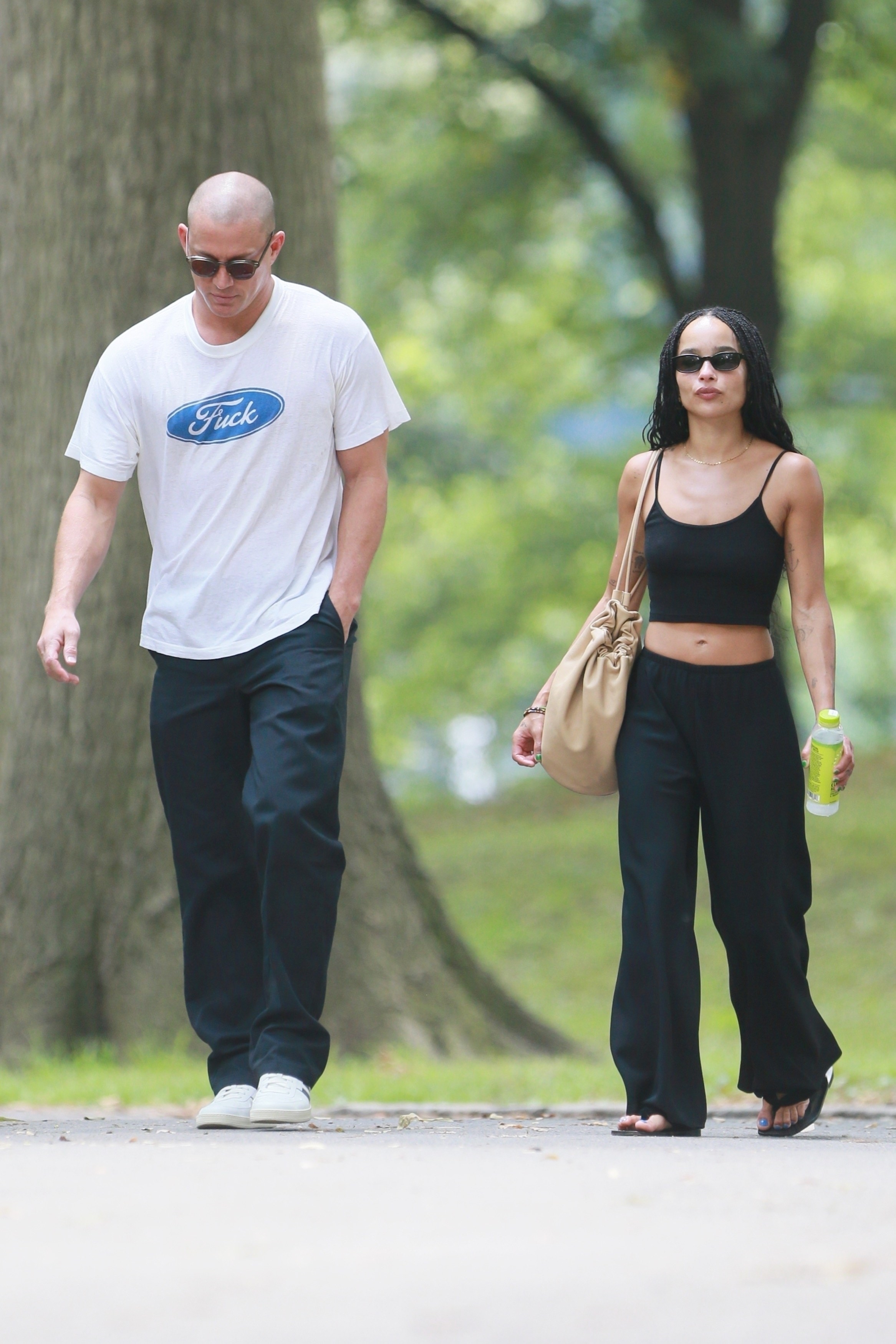 OK, so they're not technically together in these pics, but Channing carrying a bunch of bags (including a Louis Vuitton purse that could possibly belong to Zoë) is my favorite snapshot to come out of their maybe-relationship so far.
It looks like he loaded them into a nearby car, which they both climbed into shortly after.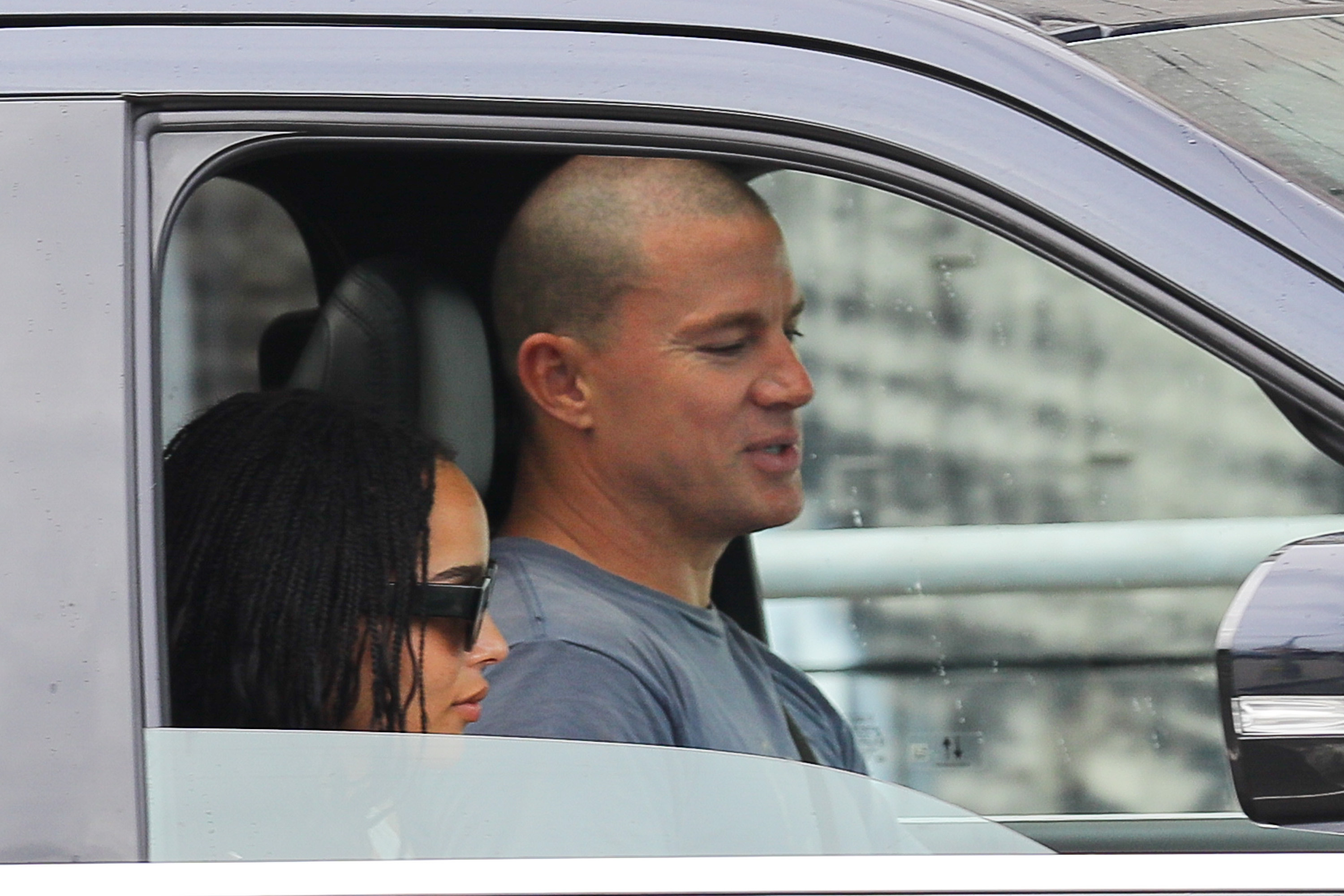 Let's all kindly take notice of Zoë's obviously genuine laughter while drinking iced beverages with Channing during yet another outing in New York recently. Also, this dress!
Zoë and Channing were seen shopping at a supermarket upstate around the same time, with Zoë cradling a bouquet of flowers in one arm while Channing pushed the grocery cart.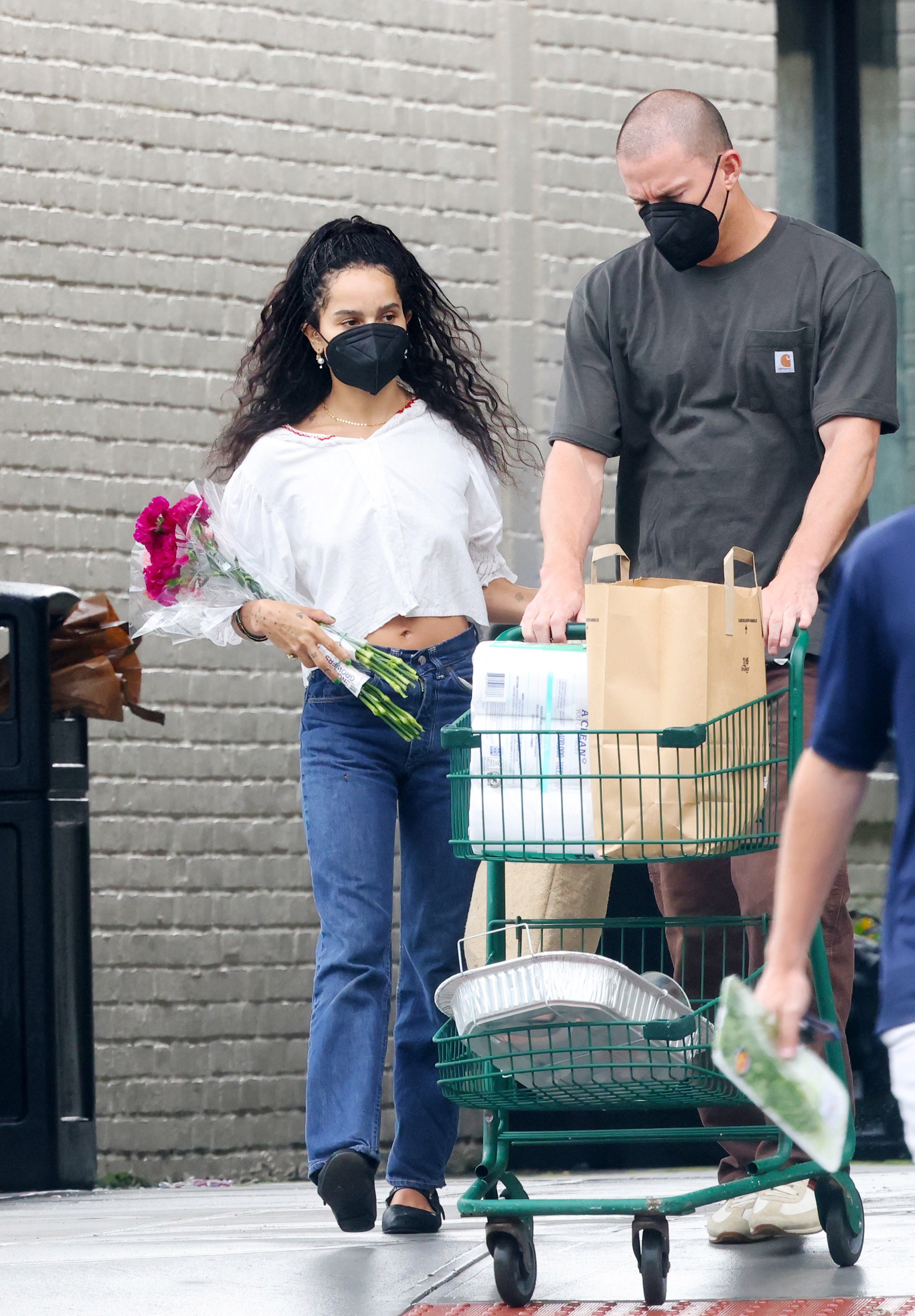 If you thought that last photo was peak adorable, then I'd venture to guess it's the first time you're seeing this one.
That's it for now, folks! But I, for one, am certainly hoping that we see more from Zoë and Channing very soon. Feel free to obsess, swoon, hypothesize, etc. in the comments below.