Editor's note: BuzzFeed does not support discriminatory or hateful speech in any form. We stand by the LGBTQ community and all fans who found a home in the Harry Potter series and will work to provide a safe space for fans. If you, like us, feel impassioned about trans rights, learn more or donate here.

The actor, who starred alongside Emma Watson and Daniel Radcliffe in all eight Harry Potter films, is still recognized for those memorable childhood performances today.
Rupert's daughter, Wednesday — whom he and his wife, Georgia Groome, welcomed in 2020 — obviously couldn't experience the Hogwarts craze in real time. But it sounds as if he's taking care to keep her informed about the franchise anyway.
"I've already started showing her the trailers," he said during a recent appearance on The Tonight Show Starring Jimmy Fallon. "She has a wand and a Pez dispenser with my head on it."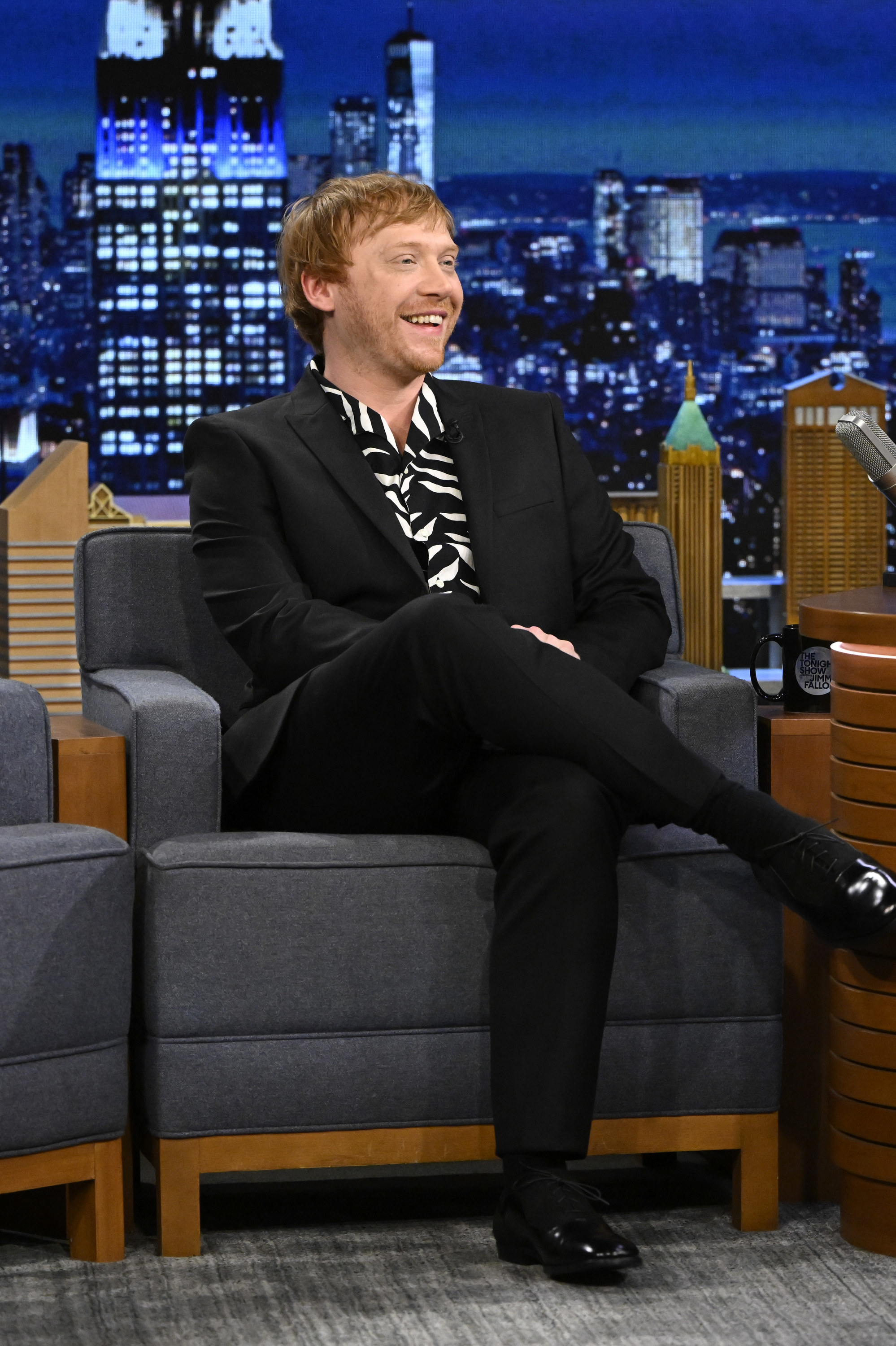 Rupert has also given Wednesday some exposure to pop culture outside of just Harry Potter. She was with her dad on set while he filmed The Servant, where he says she heard him say the f-word repeatedly while rehearsing lines.
"Now she just says it whenever she's excited," Rupert shared. "We were in the toy store today, and she was just walking around dropping it."