Machine Gun Kelly's New Movie Is Getting A New Title After Mac Miller's Brother Urged Producers To Change It From "Good News"
"We realize the title feels disrespectful."
Machine Gun Kelly is set to star in an upcoming movie about a musician struggling with personal matters while his career is on the rise.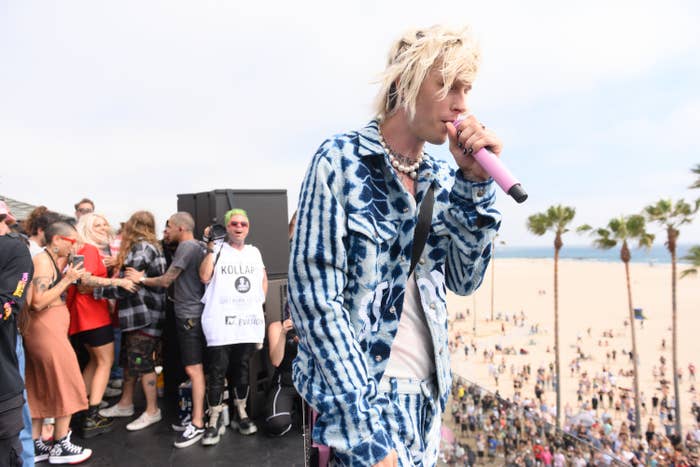 The movie is reportedly scheduled to enter production next week, according to Deadline, and it could start filming as an untitled project. Producers behind the film announced that they are doing away with its original name, Good News, after Mac Miller's brother urged them to change it.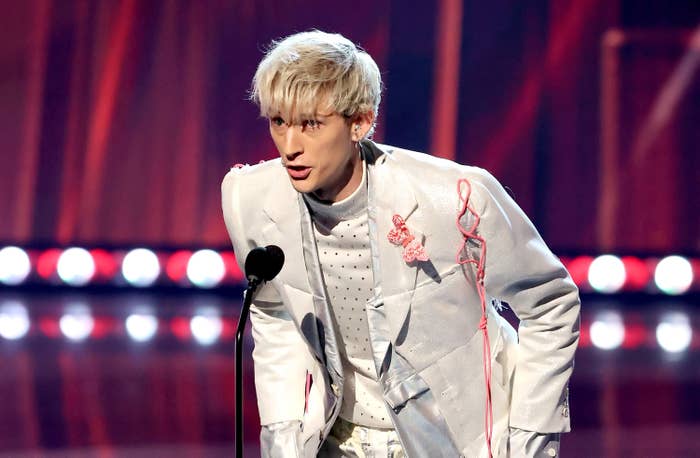 "Good News" is also the title of Mac's first posthumously released song, which appears on the late artist's sixth and final album, Circles. It debuted about a year and a half after the rapper passed away from an accidental drug overdose. He was 26 at the time.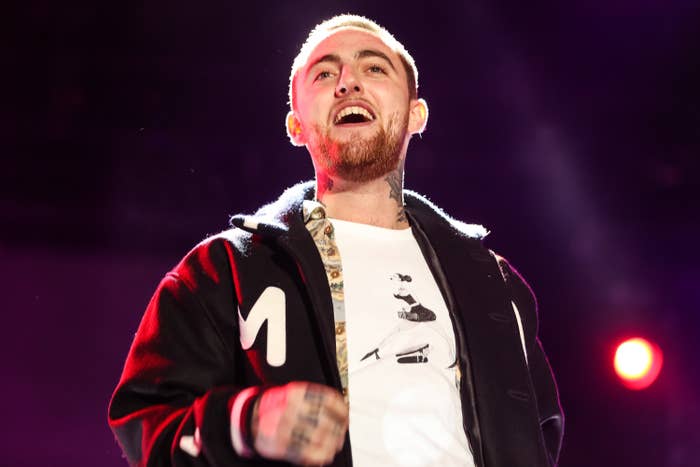 Mac's brother, Miller McCormick, appeared to criticize the Machine Gun Kelly film in a message shared on his Instagram story this week. "Fuck your movie," he wrote, as a screenshot shows. "At least change the title."
Producers noted that the movie's plot is fictional (although it is inspired by the lives of young rappers, like Mac, who died suddenly) in a statement to E! News this week, where they acknowledged the backlash and confirmed plans to change its title.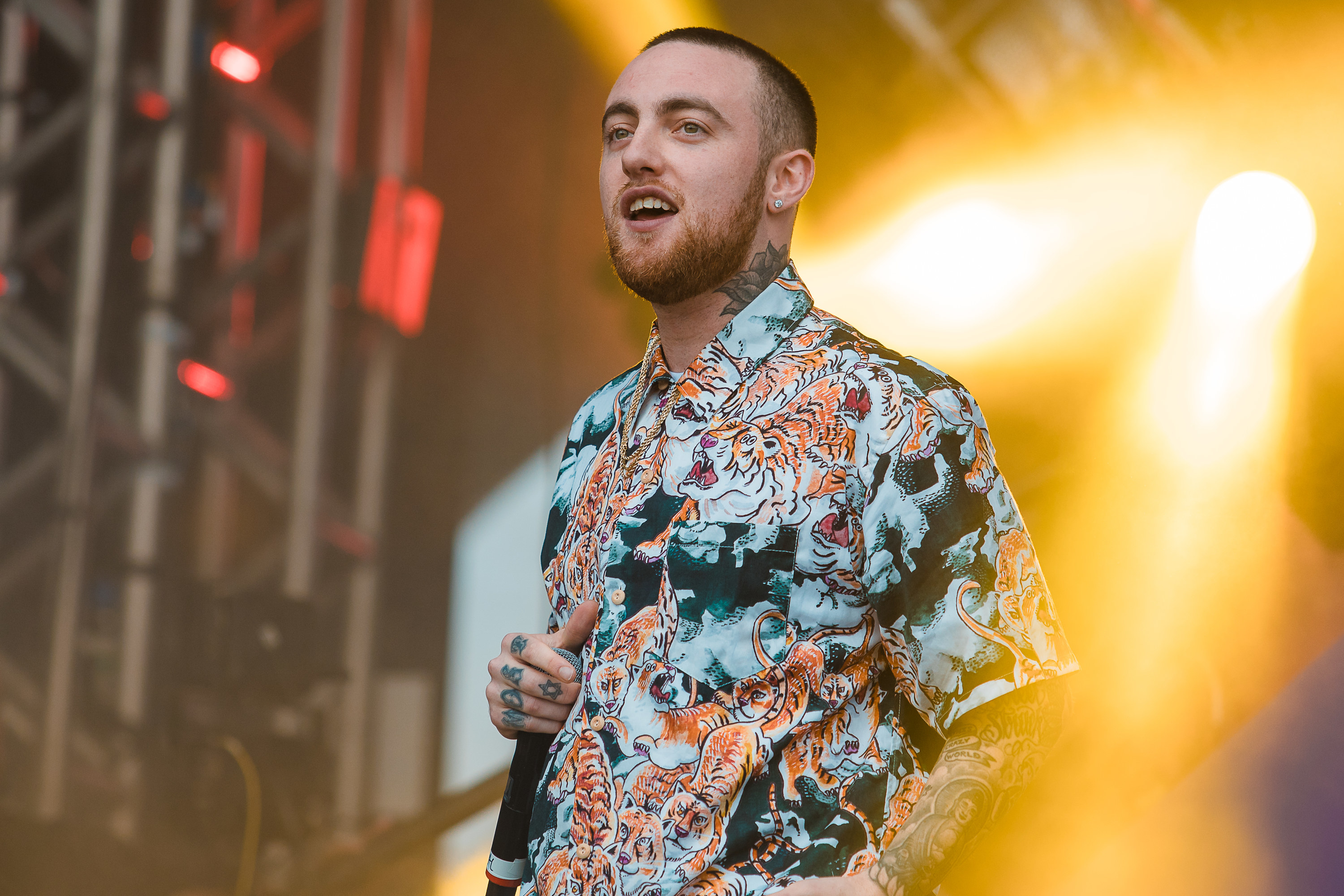 "Our film is about a fictional musician on the rise with a troubled life. It's not in any way a biopic or based on any artist's true life," they said, adding, "We realize the title, which was intended as an homage to Mac Miller, and other artists gone too soon, feels disrespectful."
If you or someone you love is struggling with an addiction, check out the resources available on the Substance Abuse and Mental Health Services Administration (SAMHSA) website or talk to a representative on their free, confidential, 24/7 national helpline by calling 1-800-662-HELP.