I know it, and I'll go ahead and assume that you do too, if not only because both halves of the couple frequently put their affection on display via romantic social media posts and joint public appearances.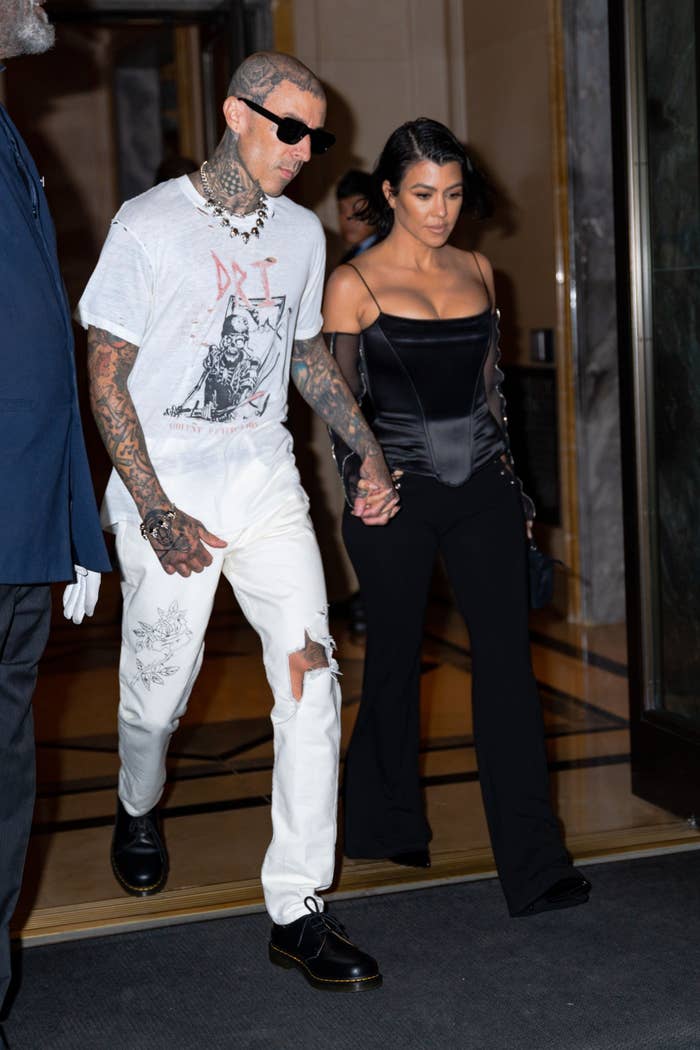 Most recently, fans of the Blink-182 drummer and former Keeping Up With the Kardashians star's relationship were treated to a slew of photos that pictured them exploring Paris, the Italian Riviera, and Cabo San Lucas.
Anyway, the fact is, we're used to seeing Kourtney and Travis in photos together. And, for the most part, those photos generally range from mildly to extremely glamorous, depending on the occasion.
So, it was cool to see Kourtney switch things up a bit with her latest Instagram post, where she gave us some insight into her hangouts with Travis IRL.
"Instagram vs. Reality," she captioned the carousel, which featured an initial pic of Kourtney looking suave, and seemingly ready for a night out in an all-black outfit and full makeup.
Moving on to the "reality" portion of Kourtney's post, a second, after-hours snapshot showed the lifestyle brand founder lying next to Travis in bed. Yes, they are wearing matching face masks in this.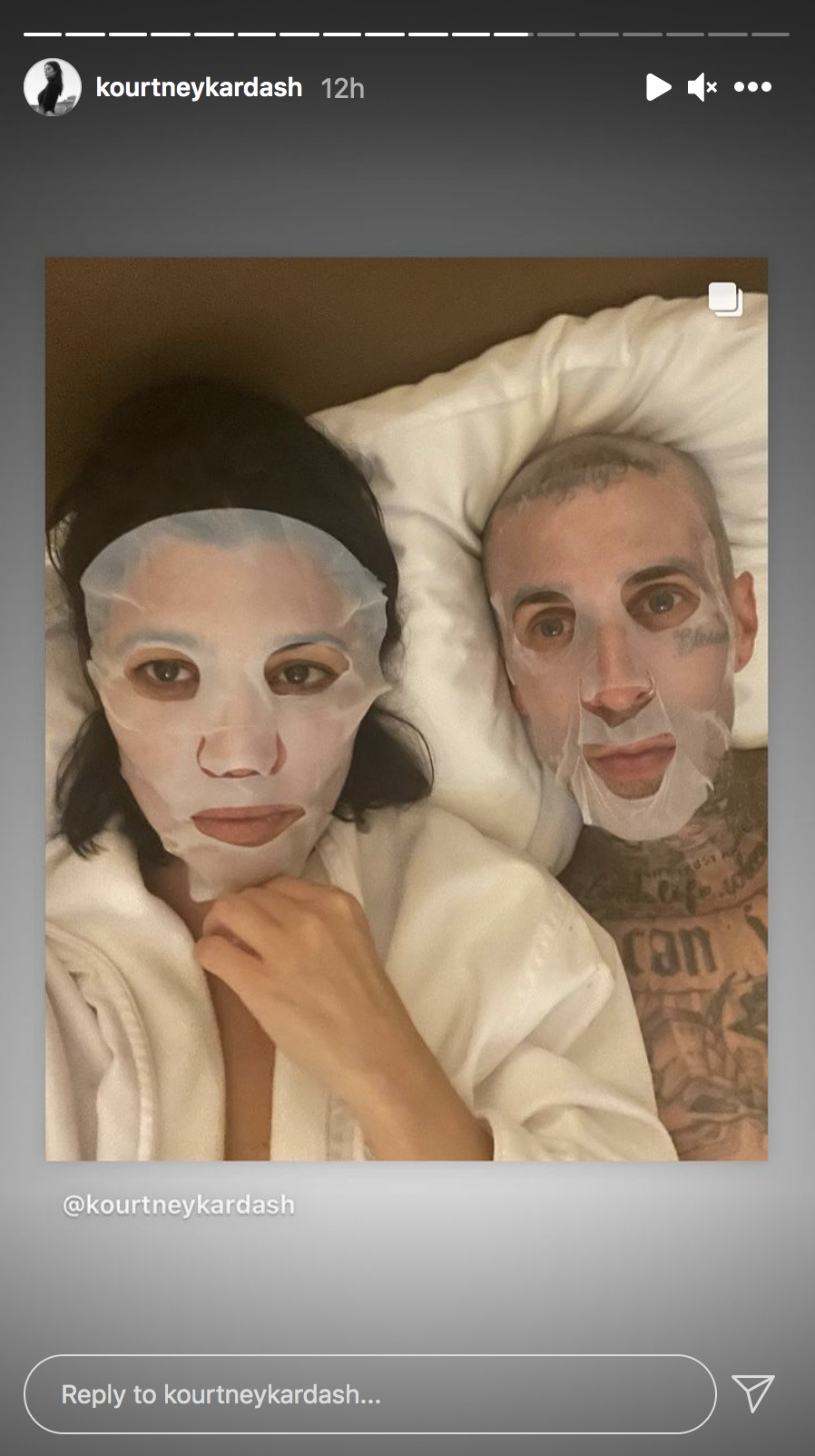 Looks like real love to me. LMK how you're feeling about Kourtney and Travis' skincare selfie, and whether you think their face masks are a stealthy plug for Poosh products (*eyes emoji*), in the comments below.