Before August, Travis Barker hadn't traveled by plane since surviving a traumatic, deadly crash in 2008. Now the rock musician has already taken multiple trips to faraway places — mostly with Kourtney Kardashian, whose presence during the excursions encouraged Travis to confront his fear of flying.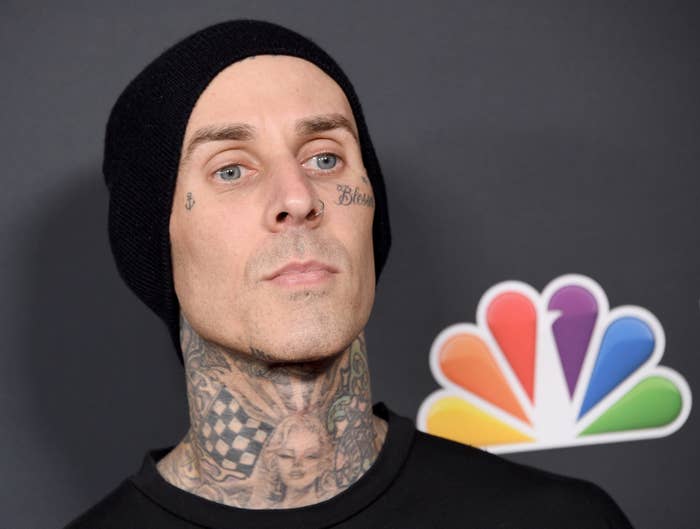 In fact, the Blink-182 drummer explained that his decision to join Kourtney, her mother Kris Jenner, and Kris's partner Corey Gamble on vacation in Cabo last month actually arose from a "deal" he struck up with the Poosh founder. Their Mexico trip marked Travis's first flight in 13 years.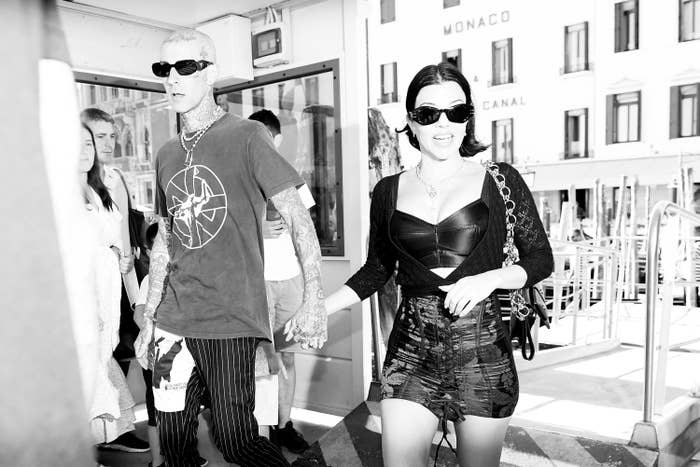 "I didn't even know I was going," he said during an interview with Nylon, which the artist gave shortly after returning from Cabo.
The vacation didn't come as a complete surprise, though, and Travis recalled an earlier conversation with Kourtney where they'd discussed the possibility of air travel.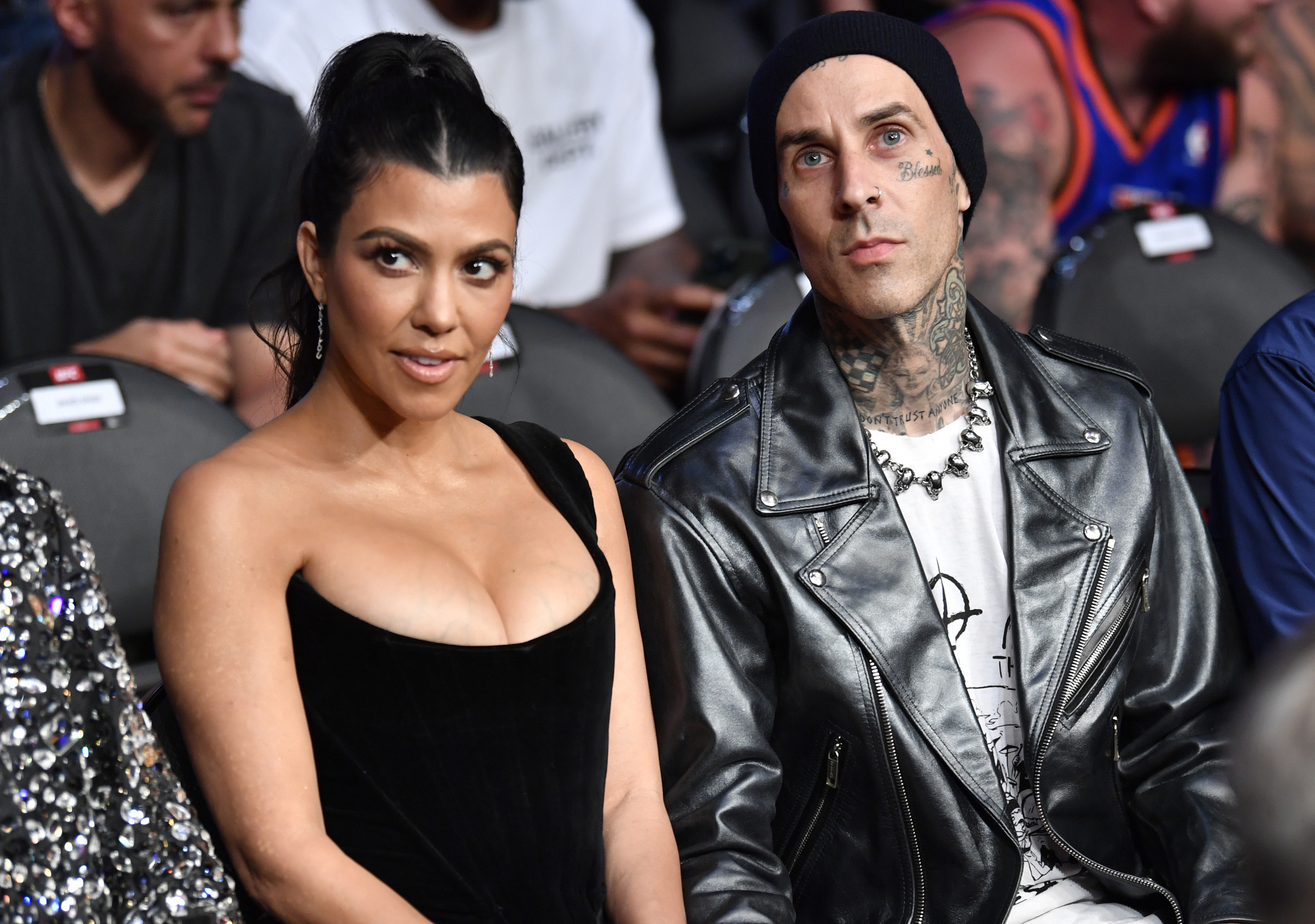 "I made a deal with her that she had just said to me, 'I would love to do so much traveling with you. I want to go to Italy with you. I want to go to Cabo with you. I want to go to Paris with you. I want to go to Bora Bora with you,'" he said.
"And I said, 'Well, when the day comes you want to fly, I'm telling you I'll do it with you. I would do anything with you. And just give me 24 hours' notice,'" Travis continued. "And that's what she did."
Travis and Kourtney went on to visit most of the destinations he mentioned in his Nylon interview during the weeks that followed. They recently traveled to Italy for the Venice Film Festival, and took photos together in Paris just a couple of days ago.
"Having something that gives me the strength and hope to be able to overcome things that were so traumatic in my life, it just says a ton," Travis said of his relationship with Kourtney. "She's definitely that for me. I'm invincible when I'm with her. It's like I never dreamed, I never even considered flying again."