North West went textbook viral earlier this week, after the 8-year-old daughter of Kim Kardashian and Kanye West took her newly acquired TikTok followers on an impromptu house tour via livestream.
Given her age, North isn't technically permitted to operate a TikTok account on her own — she and Kim share one — according to the app's official guidelines. And, per Kim, she's not allowed to go live, either, especially without getting the OK from her mom first.
North's rogue livestream has been re-shared widely on other social platforms. In part, the clip was sweet and funny, particularly the bit where she storms into Kim's room while the KUWTK alum is lounging in bed.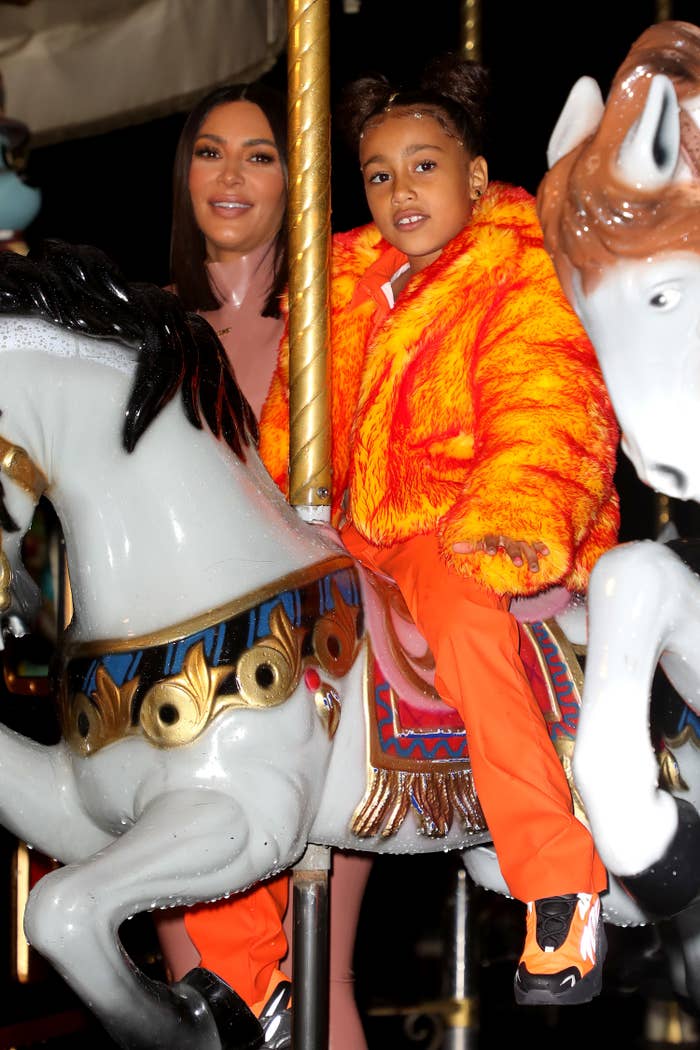 But it also raised some concerns about safety, since North is so young. As Kourtney Kardashian's son, Mason Disick, pointed out in a series of texts that Kim shared on her Instagram story, it's probably best if North refrains from going live while she's alone "because people are always screen recording and she might tell information that isn't correct and stuff like that, that she will regret."
Kim reflected on the incident during a recent podcast interview with journalist Bari Weiss, where the SKIMS founder also answered questions about her favorite Taylor Swift songs and ostensibly alluded to Pete Davidson being her favorite Saturday Night Live cast member.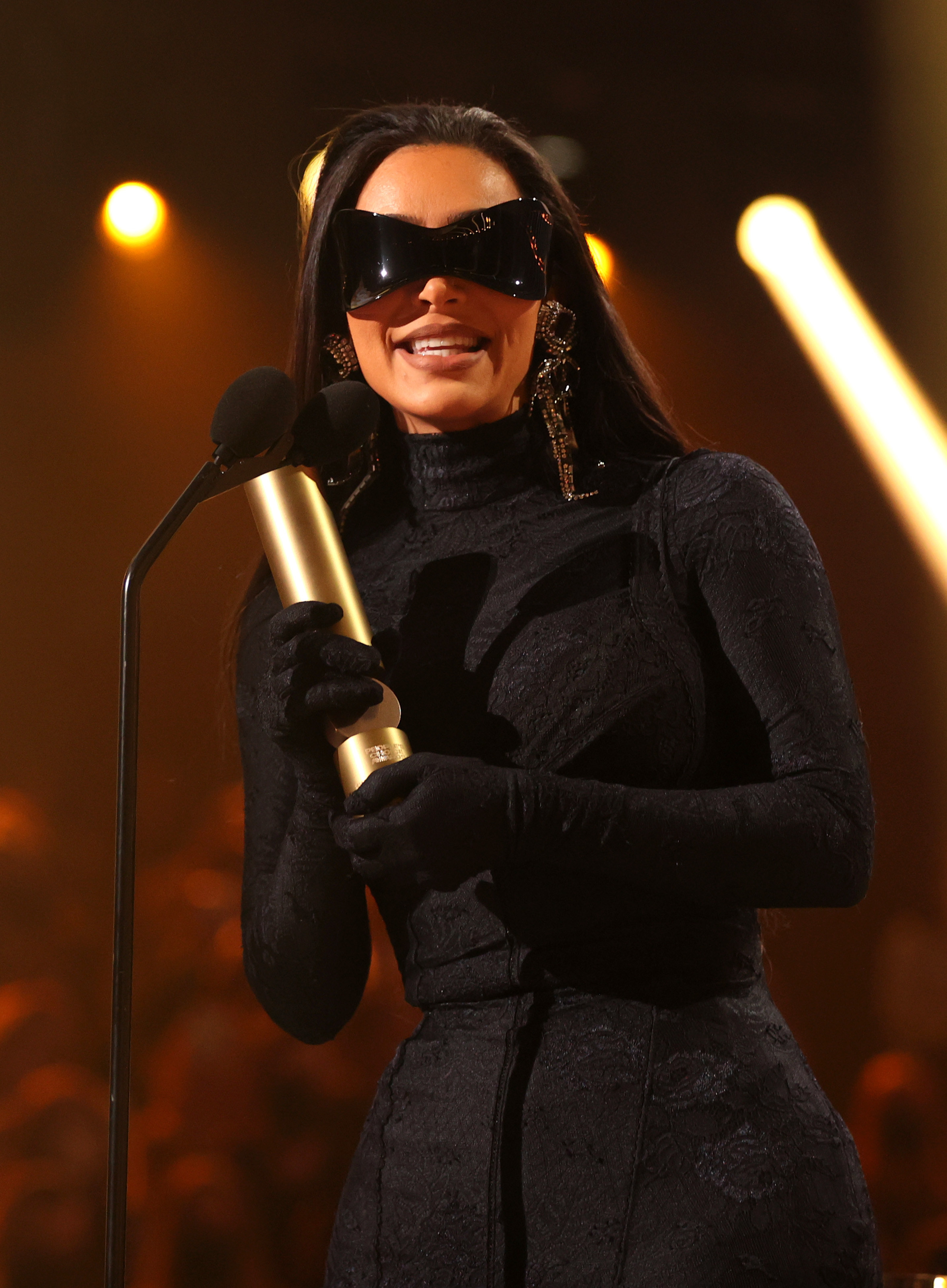 Regarding North, she noted that her daughter "apologized" privately for the unapproved livestream but also acknowledged that rule-breaking does kind of run in the family.
"I mean, North West is Kanye West's daughter. Forget that, she's his twin. So she will still definitely do all of the above," Kim said, referencing the inclination to flout house rules as well as cultural norms at large.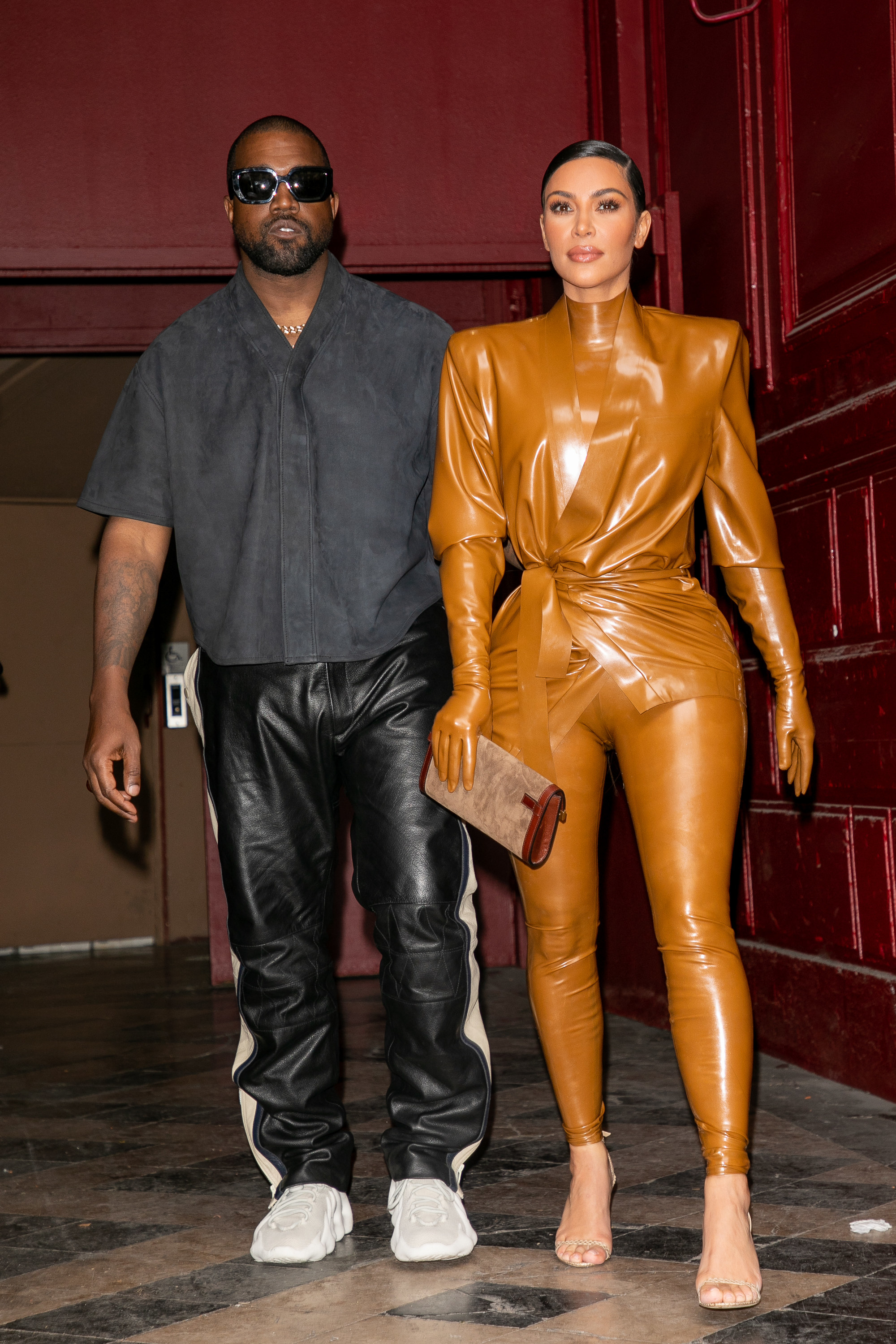 "But in my household, there are rules," she continued. "[North] did feel really bad about that, and she apologized to me and she said, 'I saw on TikTok that I got in trouble and I'm really sorry.' And she got it."