We've waited three long years for a glimpse at Donald Glover, Brian Tyree Henry, and the rest of the Atlanta cast's anticipated return to television.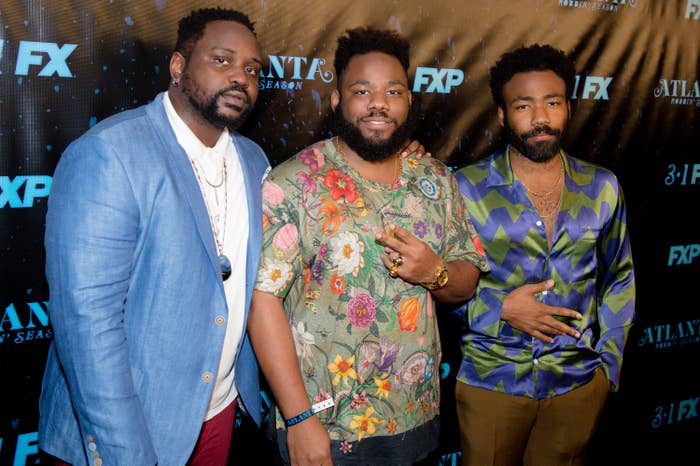 While general information about the show's next installment circulated over the summer — when John Landgraf, who chairs FX, told The Wrap that new episodes would premiere during the first half of 2022 — I think it's fair to assume many of us were shocked to see the first formal teaser for Atlanta's third season surface on Twitter last night.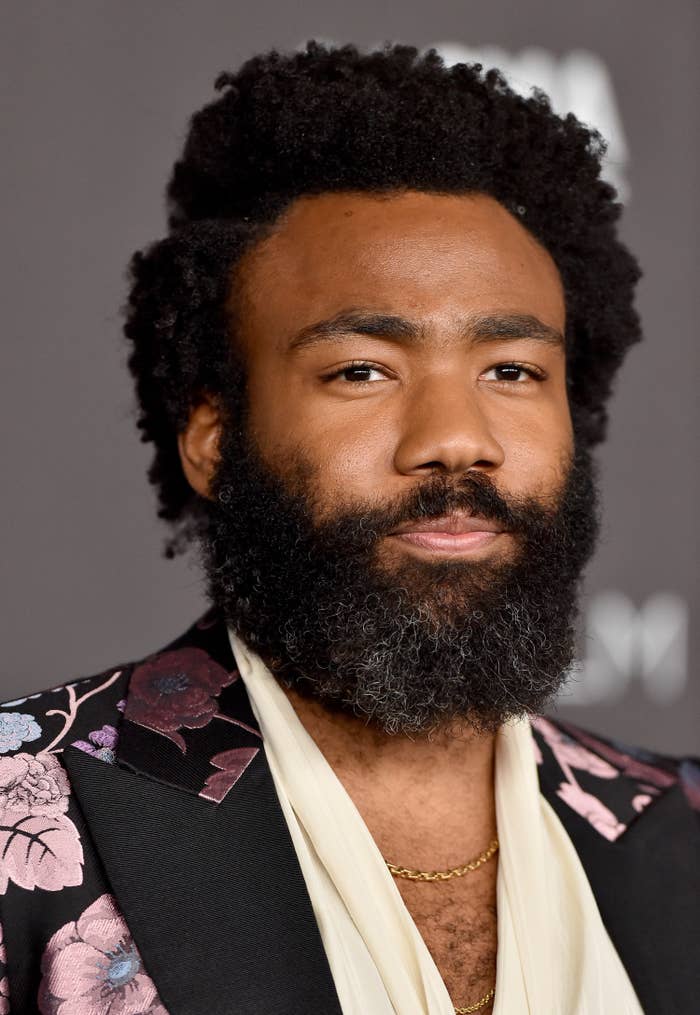 Adding to this unexpected Halloween thrill was the fact that Donald tweeted a link to the teaser himself. The Atlanta creator and star famously doesn't use social media.
Donald shared the teaser via a link to Gilga, a platform which currently displays a message reading, "while under construction, Gilga is a 'nite-site' operational hours are 8 p.m.-3 a.m."
Like the mysterious webpage, Atlanta's third season trailer leaves much to the imagination. Set to "It's After the End of the World" by Sun Ra, the teaser features a collection of flashing images, like this one of wooden chairs obscuring a stack of old TV monitors in the background.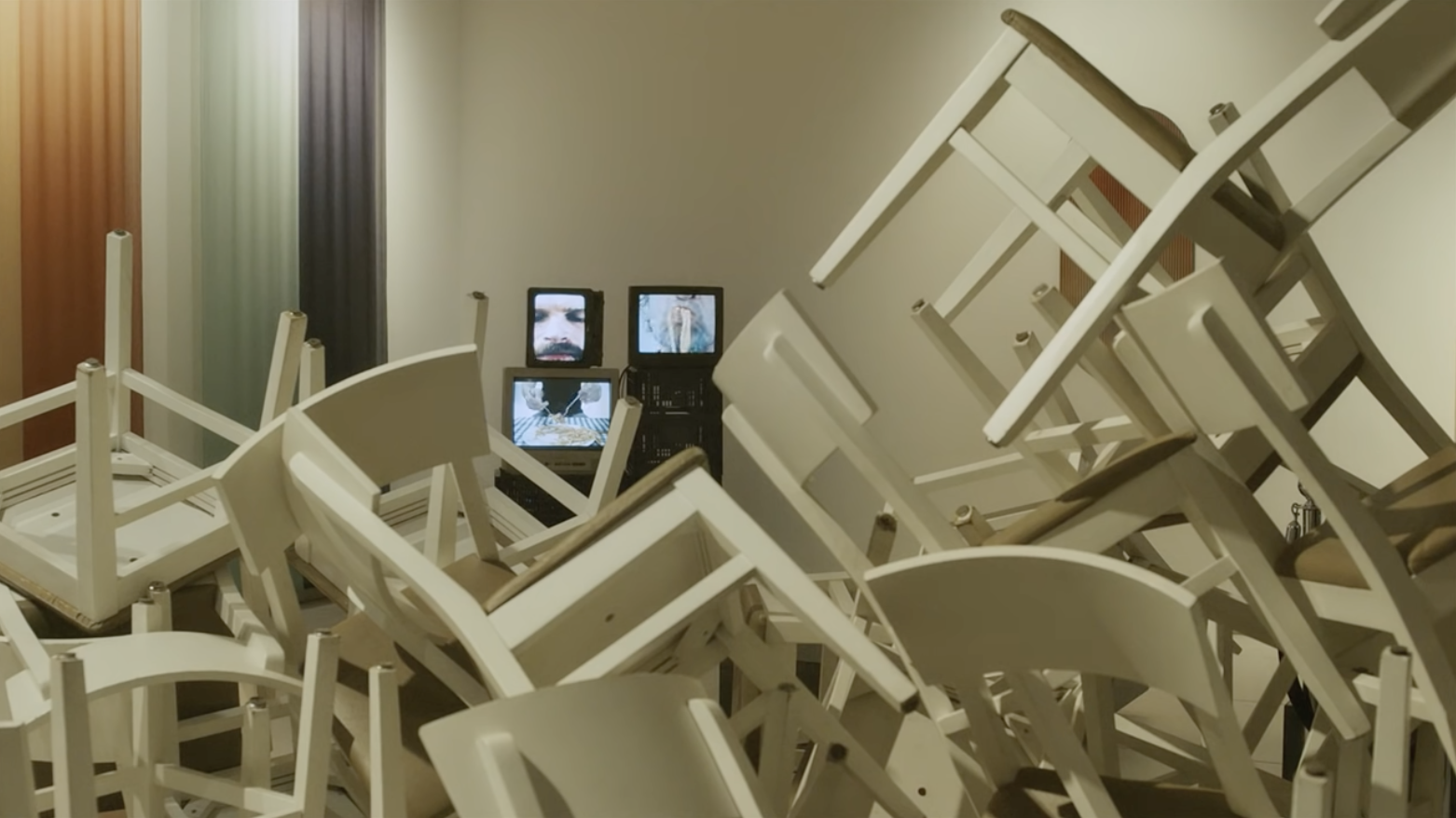 Other moments, seemingly filmed at various locations around Europe, include scenes from a museum, dimly-lit bar and trashed hotel room.
There are also adjacent escalators moving in opposite directions, and elevators doors opening and closing to further establish the mood.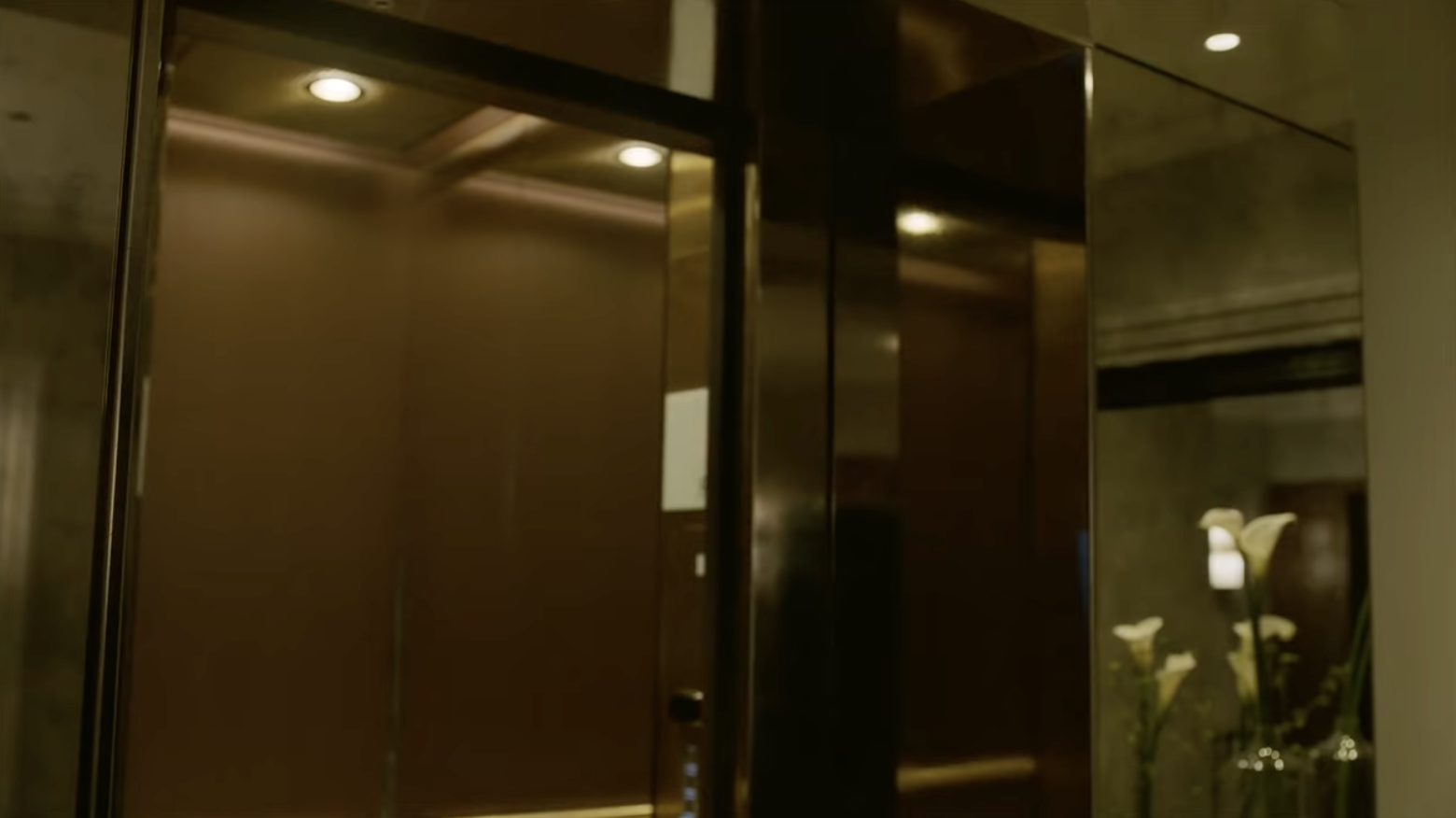 The teaser ends with Brian's Paper Boi, looking a bit despondent while seated at a large table and wearing a sweatshirt that says "Fake." Two hotel employees are seen standing behind him, facing the wall.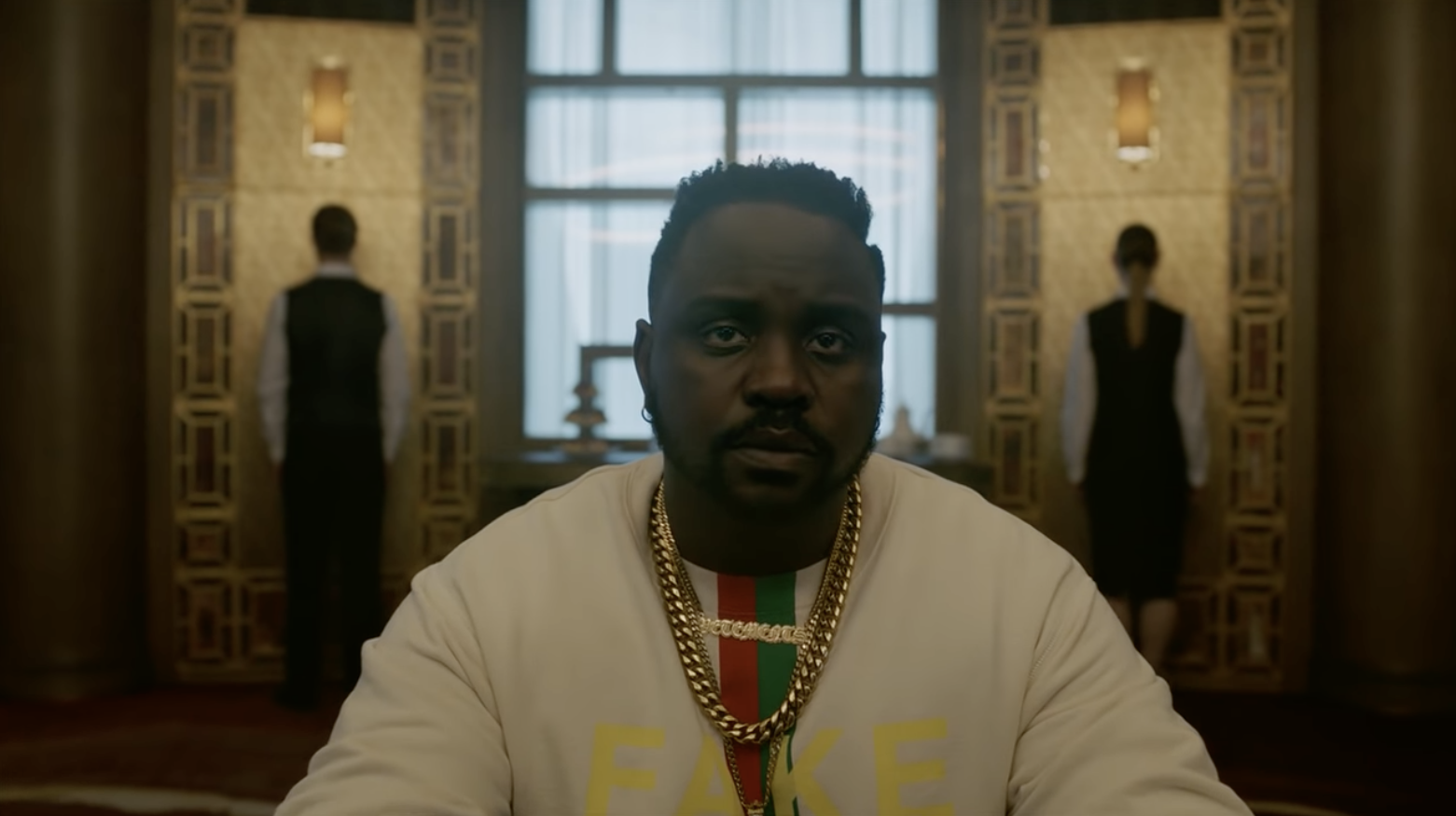 Season three of Atlanta debuts some time in 2022, on FX.