New episodes of the reality series dropped on Netflix less than a week ago, and the cast filmed their first-ever reunion special on Sunday. Christine, whose arc through Season Five mainly saw her embroiled in drama, was notably absent from the taping.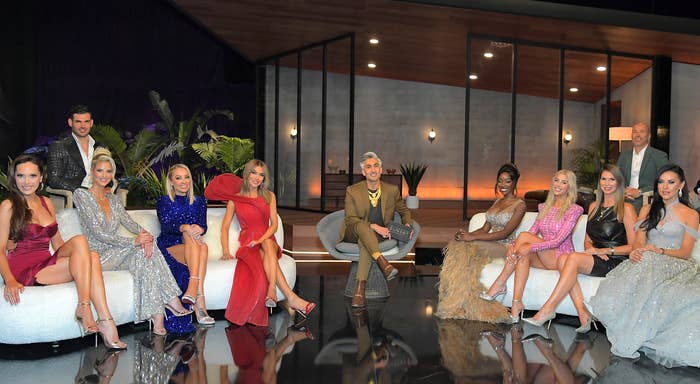 Officially, Christine missed the reunion because she recently tested positive for COVID-19, according to a statement from her rep. But a report from TMZ, published yesterday, raised questions about her whereabouts, since it included photos of Christine on a film set after the taping.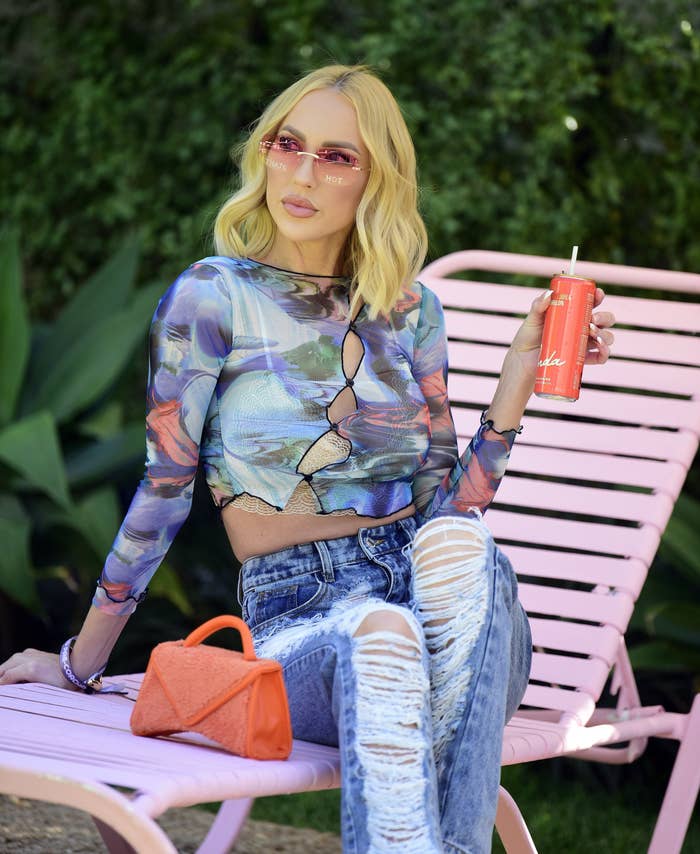 Well, Chrishell doubled down on those suspicions in a tweet where she implied that Christine lied about the COVID-19 diagnosis to avoid the Selling Sunset reunion.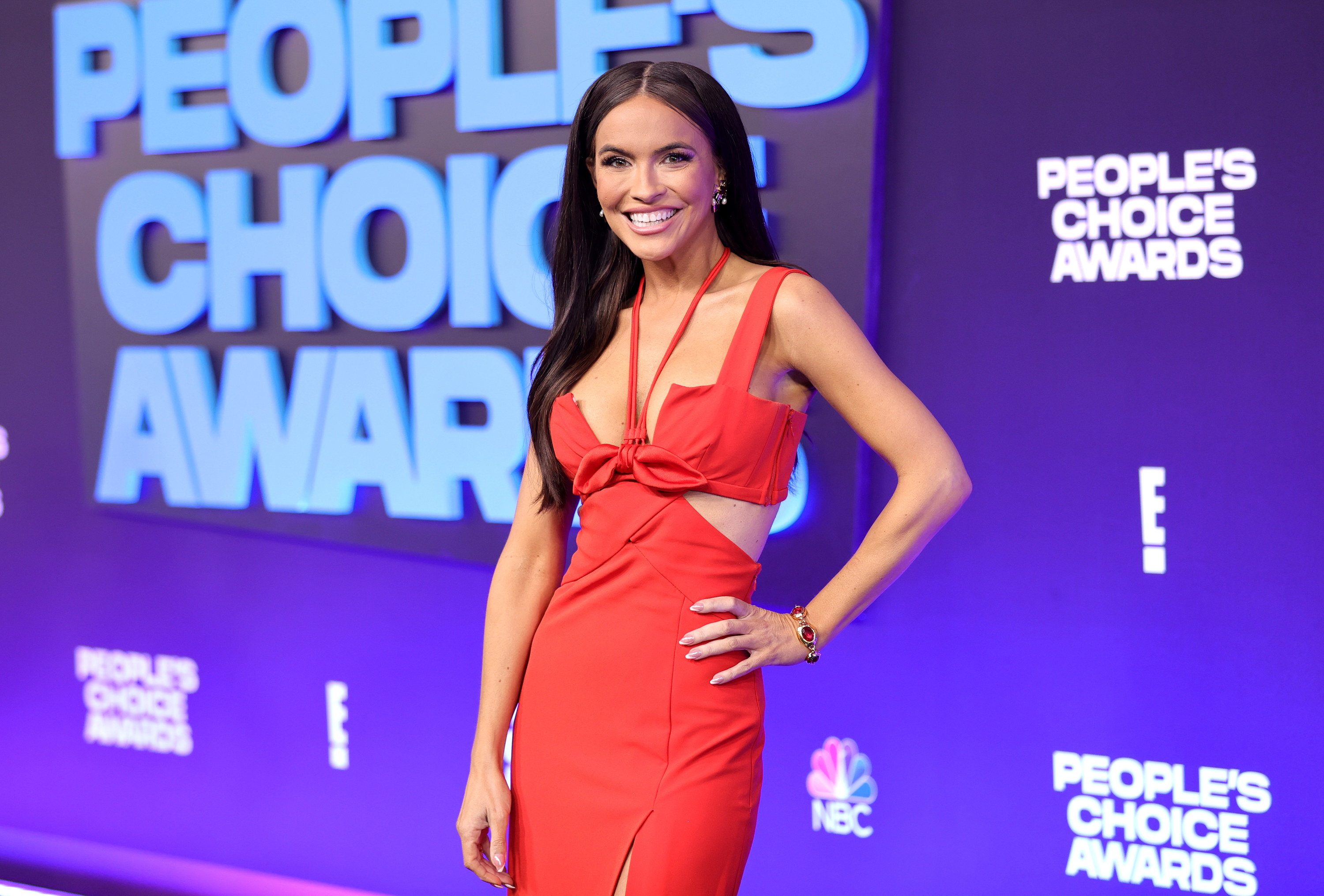 The actor shared her thoughts on Christine's absence via a GIF of Maury Povich, which sees the television host calling someone's bluff. "The lie detector test determined that was a lie," he says in the clip.
Chrishell and Christine have been dragging each other in public forums for years (their contention once escalated to such an extent that Chrishell said she considered filing a lawsuit), and the drama intensified again after the latest Selling Sunset season premiered.
Some people online were not pleased with Chrishell's behavior on the show, particularly toward Christine, and labeled her its "actual villain." She responded to claims she's a "bully" and "fake nice" on Instagram.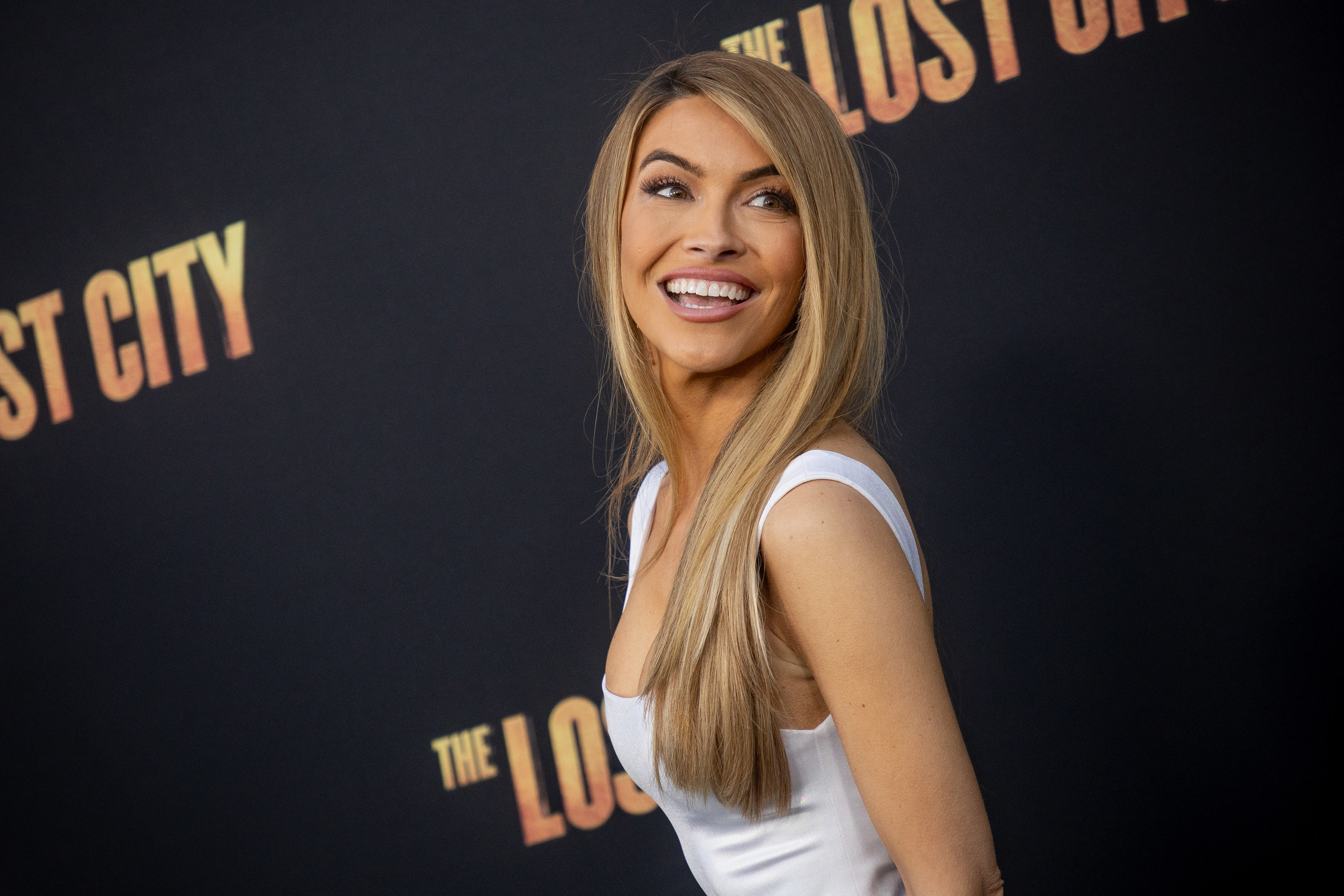 Anyway, no word yet from Christine on whether or not she fibbed about testing positive to skip the Selling Sunset reunion. But if she really was mask-less on a film set this week, then here's hoping she did.