You know it's a good meal when the chicken is so juicy!
Milk-Braised Chicken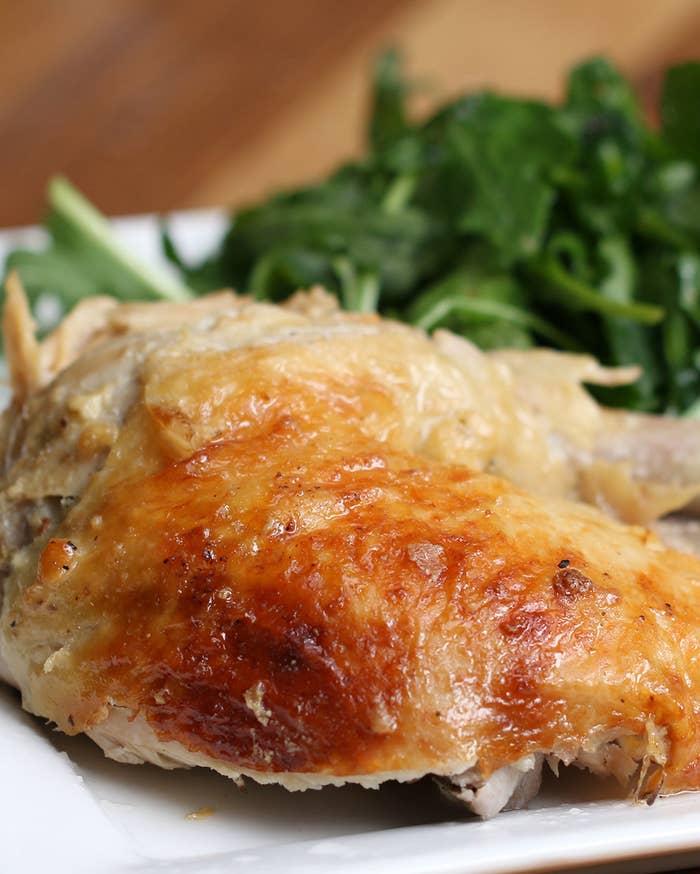 INGREDIENTS
Servings: 4
5 pound whole chicken
Salt
Black pepper
3 tablespoons butter
10 fresh sage leaves
2 lemons, rind only
10 cloves garlic, peeled 
2 1/2 cups whole milk
PREPARATION
1. Preheat oven to 375°F/190°C.
2. Salt and pepper chicken all over.
3. Heat butter in a heavy pot. Brown chicken all over.
4. Add sage leaves, lemon rind, garlic and whole milk.
5. Bake for 1 ½ hours.
6. Let it rest for 15 minutes before serving. Enjoy!
Want BuzzFeed Tasty right in your inbox? Sign up for our newsletter!