The One Way You Should Be Using Nutella
Nutella + anything = LIFE!
by
,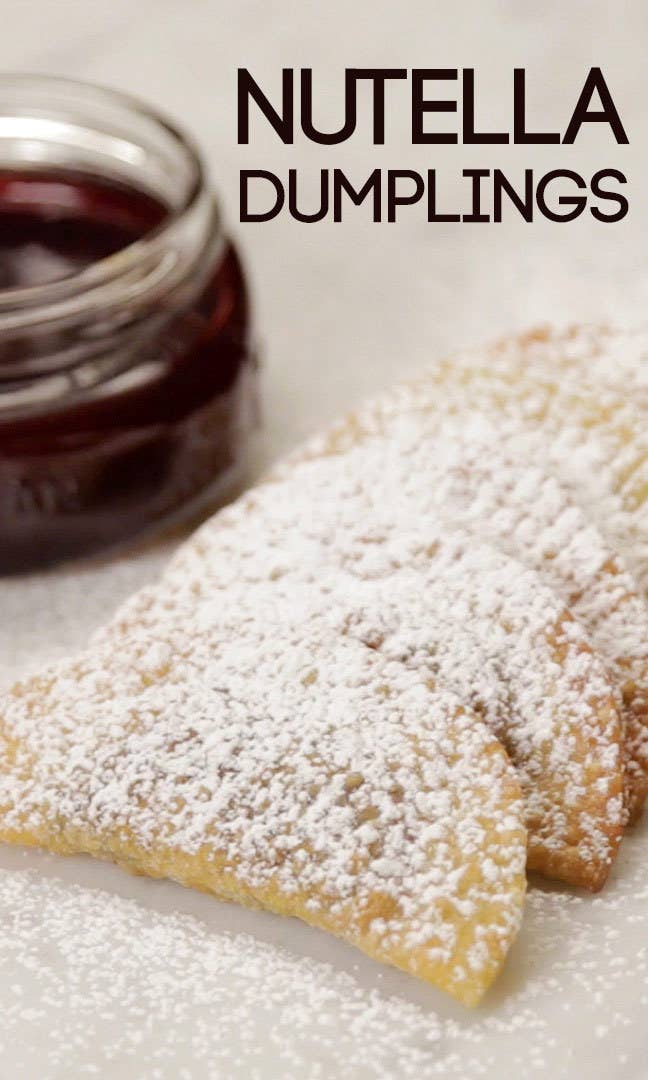 Here's the recipe:
- One cup of seedless raspberry jam
- One tsp of vanilla
- Dumpling wrappers
- Nutella
- Banana
- Water
- Powdered sugar
In mixing bowl, combine raspberry jam and vanilla. Microwave high for one minute or until smooth. Smear a teaspoon worth of Nutella into the center of the dumpling wrapper. Add a few slices of ripe banana. Wipe the edges of the dumpling wrapper with water, fold over, and push out any air bubbles. Seal the dumpling with a fork. Heat oil over medium high. Fry dumplings until golden brown. Sift powdered sugar over dumplings and serve with the raspberry dipping sauce. Enjoy!